---
December 29, 2008 8:16 PM
I have been using GMAIL for about 3 years now. I started using it for the large mail sizes and the amount you an store. From that angle it is great. From a UI stand point and a email management stand point it's a complete wreck. All of your mail...
December 29, 2008 6:39 PM
Over the years the "i" people have wanted  for many things. The want list is long and heavy every year with the same things, and every year like a fat person on a diet for the first two days of the year, it falls apart the first time you drive by Krispy Kreame and the "HOT" light is on. Every year...
---
December 26, 2008 1:30 AM
Hope all my blog readers are having a very Merry Christmas. I know I am here in Savannah, GA. Make sure you post something so they we all know you are out there. -David
---
December 25, 2008 4:37 AM
Dear IBM, Please update this page for 2009. (LINK TO PAGE:: IBM i Benchmarks) If you plan on making sales of hardware and software you need to keep your stats current. This web page you provide was...
---
---
December 22, 2008 9:46 PM
We need sales to go up, we need exposure to go up, we need education to go up and we need CIOs to know that the IBM i is the most reliable, dependable and most ROI system on the planet! Yet if you were to look at what IBM is doing to get that word out you would think they were the ones needing the...
---
December 22, 2008 2:13 PM
Happy birthday PlanetLotus.org and to Yancy. It's one year old and is  hub for all things Lotus in the world today.
---
December 22, 2008 2:10 PM
There is chatter in the Lotus Community about some people wanting IBM to open source Lotus Domino. There are two sides to this issue and I think that both sides have decent points. I fall on the side of NO, and IBM should do more to promote and sell the application server than they do now and make...
---
December 22, 2008 1:46 PM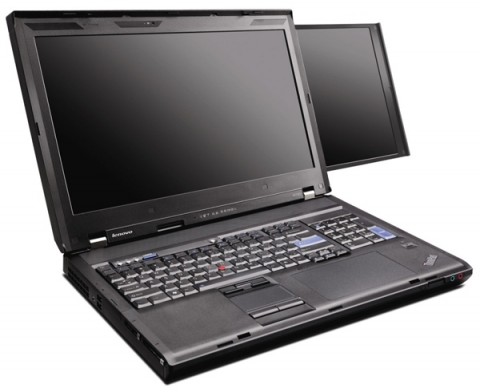 I am an old Thinkpad fan. I use a Mac when I am at home and I am forced to use a DELL at work, that I hate, and would kill for a Lenovo (IBM) Thinkpad. Seems...
---
December 22, 2008 3:07 AM
LINK :: IBM i Customers Updating with Blades I am all for Blades. I think POWER Blades are great and make so much sense. Chris points that all out and that customers are...
---