---
---
September 30, 2008 2:55 AM
I love it, finally some crazy marketing. I love Randall and his is just plain funny. Go visit the site and see what NGS is up to. I still have no idea what they really do but I am sure someone will contact me after this post.....
---
September 30, 2008 2:48 AM
I try to stay up to speed on all things IBM i, even if they confuse me from time to time. Server consolidation has never confused me and it should be on your list of things to do, or at least think about in the next 12 months. IBM is pushing it hard and it just makes sense. I am going to link you...
---
September 30, 2008 2:44 AM
So I am back in Charlotte, home. For at least a few days. There is no GAS anywhere to be found and seems like none for a few weeks. Feels like the end of the world around here?
---
September 26, 2008 12:30 AM
I have a bit of a family issue and this should explain it :: LINK
---
September 22, 2008 5:57 PM
I have not nor will I own an iPhone, with that said, I have been a long time Apple supporter and have in my house right now 2 Power Macs, 2 Mac Book Pros, 1 iBook, and 1 MacSE. I am no stranger to Mac or Apple. It's not that I don't think...
---
September 22, 2008 11:31 AM
Seems someone has more free time than most and has figured out that Obama, since taking on Biden, has changed his stance on technology. While you will never hear me complain that someone has changed their opinion about a certain thing, seeing as how we are not robots I do find some of the changes a...
---
September 17, 2008 4:17 PM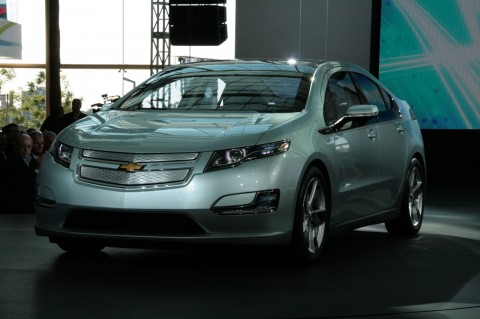 There is no word play, it's not on fire or anything. The new Chevy VOLT, the electric car, is coming and there are some really good pictures of it on SlashGear. I am...
---
September 16, 2008 5:30 PM
Slashgear has some leak photos of the new Blackberry STORM, and  I for once am excited about a new Blackberry model. I know a new Blackberry has nothing to do with the IBM i, it does impact all of our worlds. Most of you out there have a phone or a Blackberry and now according to the specs the...
---