---
December 14, 2017 9:12 AM
Storage
,
toshiba
Toshiba plans to deliver storage node software designed to extend the high performance and low latency benefits of NVMe-based solid-state drives over a network fabric. Toshiba Memory America's


RSS Feed

Email a friend
October 27, 2017 6:55 AM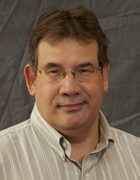 Profile: Dave Raffo
NAND Flash
,
toshiba
,
western digital
Western Digital CEO Steve Milligan said he remains confident his company will win its fight to prevent its NAND manufacturing joint venture partner Toshiba from selling its memory chip unit without Western Digital's consent. Toshiba has agreed to sell its chip unit to a group led by Bain...
---
April 10, 2017 9:16 AM
toshiba
Toshiba has started volume shipments of its MG Series 8 TB HDD -- the largest capacity-optimized, 3.5-inch enterprise HDD the company has ever produced. The 7,200 rpm, 6 Gbps SATA HDD...
---
March 13, 2017 9:11 AM
Seagate
,
toshiba
Flash may dominate the storage headlines, but there are still signs of life with HDDs. Seagate showed off 12 TB helium-based enterprise HDDs at last week's Open Compute...
---
October 27, 2016 7:45 AM

Profile: Sonia Lelii
FIPS
,
NetApp
,
toshiba
NetApp is the first storage vendor to sell Toshiba's new highly secure solid-state drives (SSDs). NetApp hybrid FAS and
---