---
January 14, 2016 7:50 AM

Profile: Carol Sliwa
flash storage
,
Storage
Flash memory vendor Diablo Technologies named a new CEO and secured $19 million in Series C financing as the company tries to rebuild momentum for its memory technology business after fighting off legal challenges in 2015. Chairman and CEO Mark Stibitz takes the reins from Diablo founder...
January 13, 2016 1:21 PM
Storage
Flash and hybrid storage array vendor Tegile Systems has hired a CFO with experience bringing companies public, and CEO Rohit Kshetrapal said he is aiming Tegile in...
---
January 6, 2016 2:02 PM
Storage
Nimbus Data has not "vanished," as I wrote in a story about

0 Comments

RSS Feed

Email a friend
---
December 31, 2015 10:53 AM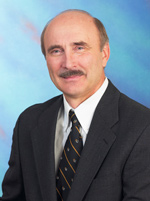 Profile: Randy Kerns
Storage
When the word "archive" is used in conversations about storing data, it brings up preconceptions depending on the individuals and their roles in IT. The most common thought is that an archive is where
---
December 23, 2015 5:12 PM
Storage
Worldwide factory revenues for backup appliances grew 2.2 percent year-over-year in the third quarter this year, with revenue totaling $813.6 million, according to International Data...
---
December 18, 2015 5:40 PM
Storage
Cloud software provider Metalogix recently announced an enhanced version of its Essentials for Office 365 with backup support for Exchange Online mailboxes,...
---
---
December 7, 2015 10:29 AM
Storage
Enterprise storage revenue increased 2.8 percent year-over-year in the third quarter of 2015 while networked storage declined 3.1 percent, according to IDC's disk tracker numbers. Perhaps a better way to put it is Hewlett Packard Enterprise (HPE) and smaller vendors increased, while the rest of...
---
November 2, 2015 10:30 AM
Storage
ClearSky Data, which in August launched its managed service for primary storage, today closed a $27 million Series B funding round to expand sales and marketing...
---
October 22, 2015 8:14 AM
Storage
EMC provided more detail on its revenue and earnings last quarter, and the results could play into its product strategy leading into and following its acquisition by Dell.
 EMC...
---