---
May 22, 2014 3:15 PM
ISE
,
Storage
,
VDI
,
Virtualization
Brian Owen today moved into a well-worn – and well-warmed – seat as CEO of X-IO Technologies. Owen becomes the vendor's ninth CEO in less than 12 years. His job will be to help X-IO find a secure place in the storage world with its


RSS Feed

Email a friend
May 22, 2014 11:34 AM
flash storage
,
NetApp
,
Storage
NetApp is having the same problems as the other large storage vendors these days – more data going into the cloud, elongated sales cycles, declines in federal spending and new innovative vendors taking customers from the big guys. NetApp's earnings and guidance released Wednesday reflect...
---
---
May 19, 2014 11:23 AM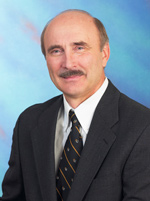 Profile: Randy Kerns
Cloud storage
,
Elastic storage
,
Storage
EMC and IBM recently launched storage products with the term "elastic" in their names. These announcements were significant for the companies and for the IT community in understanding a direction being taken for storage technology. EMC launched
---
May 16, 2014 10:22 AM
Storage
Overland Storage is going away as an independent company. The storage vendor will become a wholly owned subsidiary after its merger with Sphere 3D is completed.
---
May 13, 2014 4:35 PM

Profile: Carol Sliwa
Storage
Microsoft previewed the Azure Files service and new Azure-based disaster recovery capabilities yesterday at TechEd North America in Houston, in line with its major conference
---
April 28, 2014 11:22 AM
Storage
CommVault missed its revenue expectations last quarter, a notion CEO Bob Hammer found especially frustrating because he sees great opportunity for the backup vendor to flourish. He also sees silver linings in CommVault's impending Simpana product upgrade and the cloud. CommVault's revenue of...
---
April 7, 2014 11:23 AM
Storage
Veeam Software is months away from launching Backup & Replication 8 for virtual machine backup, but the vendor today revealed the upgrade will support NetApp storage arrays and data protection applications. The integration means Veeam's Backup & Replication Enterprise Plus customers...
---
April 4, 2014 3:28 PM

Profile: Sonia Lelii
Storage
LSI Corp. introduced the latest model to its Nytro product family, the Nytro MegaRAID 8140-8e8i card that accelerates application performance and provides RAID data...
---
February 13, 2014 10:27 AM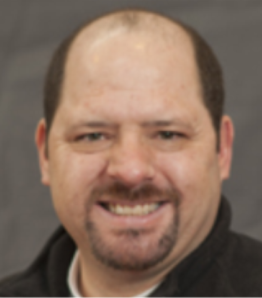 Profile: Todd Erickson
Storage
Server-flash aggregation software provider PernixData Inc. this week added native support for VMware Inc. vSphere 5.5 and the vSphere web client with its newest...
---