---
April 7, 2014 11:23 AM
Storage
Veeam Software is months away from launching Backup & Replication 8 for virtual machine backup, but the vendor today revealed the upgrade will support NetApp storage arrays and data protection applications. The integration means Veeam's Backup & Replication Enterprise Plus customers...
April 4, 2014 3:28 PM

Profile: Sonia Lelii
Storage
LSI Corp. introduced the latest model to its Nytro product family, the Nytro MegaRAID 8140-8e8i card that accelerates application performance and provides RAID data...
---
February 13, 2014 10:27 AM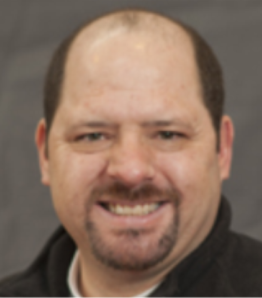 Profile: Todd Erickson
Storage
Server-flash aggregation software provider PernixData Inc. this week added native support for VMware Inc. vSphere 5.5 and the vSphere web client with its newest...
---
February 10, 2014 8:29 AM
Storage
DataGravity, the storage startup founded by EqualLogic veterans Paula Long and John Joseph, is in the whisper stage about its product that is scheduled to launch this...
---
January 6, 2014 2:59 PM
Storage
Spanning Cloud Apps CEO Jeff Erramouspe predicts 2014 will be a big year for cloud-to-cloud backup. That, of course, would be a good thing for his company, which provides...
---
December 24, 2013 11:31 AM
Storage
EVault this month revealed plans to build an 8 exabyte archiving cloud that will uses more than 500 disks per server and will eventually incorporate its parent Seagate's Kinetic...
---
December 23, 2013 1:57 PM
Storage
Seagate did its last-minute Christmas shopping in the U.K., picking up hard drive testing and OEM storage enclosure company Xyratex today for $374 million. Instead of making a big

1 Comment

RSS Feed

Email a friend
---
December 4, 2013 11:22 AM
Storage
Gridstore, which this year changed its strategy and product to focus on optimizing storage for Microsoft Hyper-V, today closed an $11 million funding round to bring its new system to market.
---
---
November 1, 2013 4:23 PM
Storage
Struggling storage vendors companies Overland Storage and Tandberg Data today confirmed their plans to combine and try to turn two money-losing businesses into a winner. The companies today said they have reached agreement for Overland to acquire Tandberg in an all-stock transaction. No purchase...
---