---
August 29, 2014 2:50 PM
Storage
Caching software startup PernixData's recent funding round was heavy in cash and even heavier in cachet. The $35 million funding round was far from the richest of the year –


RSS Feed

Email a friend
August 28, 2014 12:12 PM
Brocade
,
FCoE
,
SSD
,
Storage
Switch vendor Brocade is doubling down on its efforts to prepare for the emergence of solid state drives (SSDs) and flash in storage arrays. Brocade earlier this year instituted a Solid State Ready program for flash and hybrid array vendors to test their systems with Brocade's Fibre Channel...
---
August 27, 2014 9:58 PM

Profile: Carol Sliwa
Storage
Nutanix Inc. bolstered its status as one of the hottest converged infrastructure companies with today's announcement of a $140 million funding round – its...
---
---
---
---
August 21, 2014 9:06 AM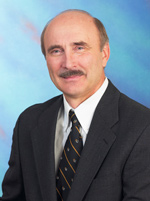 Profile: Randy Kerns
NAND Flash
,
Solid-state storage
,
Storage
The use of solid state technology in the form of NAND flash for storage systems changes the way we need to evaluate storage. While it brings power, space, and...
---
August 15, 2014 7:34 AM
Storage
Hyper-converged infrastructure vendor Pivot3 secured another $12 million in funding this week, bringing its total funding to about $100 million in 10...
---
August 14, 2014 12:40 PM
NetApp
,
Storage
Despite a drop in revenue from last year, NetApp executives painted a rosy picture of their outlook during their earnings call Wednesday evening. They expressed optimism over the pending
---
August 14, 2014 9:20 AM
Storage
Cloud storage controller vendor Nasuni pulled in $10 million in new financing in an extension of its Series C round this week, bringing its total amount of investment raised to...
---