---
September 22, 2014 1:45 PM
Cisco
,
Dell
,
EMC
,
HP
,
Oracle
,
Storage
There has been a lot of speculation about who will succeed Joe Tucci if the EMC CEO really retires next February as planned. The leading candidates were thought to be from inside...
September 22, 2014 11:56 AM
Backup and Recovery
,
Storage
The backup appliance market rebounded last quarter following a year-over-year decline in the first quarter of the year, according to IDC's quarterly tracker numbers. The...
---
September 19, 2014 3:36 PM
Storage
You think you have high storage capacity needs? Well, this week the National Center for Super Computing Applications (NCSA) added 20 PB – that's right, petabytes – of tape capacity for online data for its Blue Waters supercomputer. And that should last about a year. The NCSA uses four...
---
September 19, 2014 1:55 PM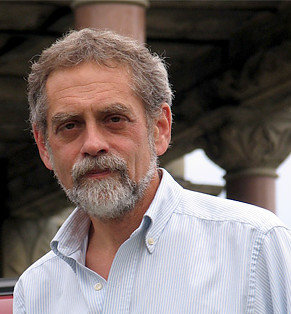 Profile: Rich Castagna
Storage
Now in its twelfth year, the Storage magazine/SearchStorage.com Products of the Year competition is open for entries. If you're a vendor, a PR firm representing a vendor or just a very satisfied user, fill out
---
---
---
September 10, 2014 2:06 PM
Storage
Companies are offering a number of deals to lure customers to the cloud, the most popular is bargain-basement price cuts on per-gigabyte storage. Riverbed Technology has joined in with a slightly different take. Riverbed is offering a virtual version of its SteelStore appliance, formerly known as...
---
September 10, 2014 7:09 AM
Dell
,
SanDisk
,
Storage
Dell's newest PowerEdge servers are going to use the SanDisk DAS Cache software to automate high-performance data on SSDs. The next-generation R730, R73oXD, R630, T630 and R920 uses direct-attached disk storage with SSDs to boost performance for OLTP, OLAP, analytics, business intelligence, HPC...
---
September 8, 2014 8:20 PM
Scality
,
Storage
,
VMware
Scality's Ring software came into the market focused on object storage and added support for unified file storage last year. Now Scality has extended Ring's reach...
---
September 5, 2014 3:17 PM
Storage
Revenues for external disk storage among all vendors fell 1.4% from last year during the second quarter, according International Data Corp.'s worldwide disk systems tracker. It marked the fourth consecutive quarter that high-end storage sales declined, and IDC noted that midrange system...
---