---
---
---
August 21, 2014 9:06 AM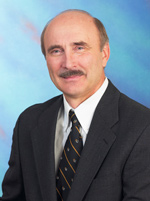 Profile: Randy Kerns
NAND Flash
,
Solid-state storage
,
Storage
The use of solid state technology in the form of NAND flash for storage systems changes the way we need to evaluate storage. While it brings power, space, and...
---
August 15, 2014 7:34 AM
Storage
Hyper-converged infrastructure vendor Pivot3 secured another $12 million in funding this week, bringing its total funding to about $100 million in 10...
---
August 14, 2014 12:40 PM
NetApp
,
Storage
Despite a drop in revenue from last year, NetApp executives painted a rosy picture of their outlook during their earnings call Wednesday evening. They expressed optimism over the pending
---
August 14, 2014 9:20 AM
Storage
Cloud storage controller vendor Nasuni pulled in $10 million in new financing in an extension of its Series C round this week, bringing its total amount of investment raised to...
---
August 12, 2014 12:03 PM
Storage
Nimble Storage today completed a product refresh it began in June with its CS700 high-end system. Today it added CS500 and CS300 arrays, which like the CS700 use new versions of...
---
August 11, 2014 2:25 PM
Storage
Axcient introduced the second generation of its back up and disaster recovery virtual appliance that now is available in smaller storage capacities with reduced  backup times. The new appliance allows companies to replicate data, applications and virtual machines into the cloud for granular system...
---
---