---
September 10, 2014 2:06 PM
Storage
Companies are offering a number of deals to lure customers to the cloud, the most popular is bargain-basement price cuts on per-gigabyte storage. Riverbed Technology has joined in with a slightly different take. Riverbed is offering a virtual version of its SteelStore appliance, formerly known as...
September 10, 2014 7:09 AM
Dell
,
SanDisk
,
Storage
Dell's newest PowerEdge servers are going to use the SanDisk DAS Cache software to automate high-performance data on SSDs. The next-generation R730, R73oXD, R630, T630 and R920 uses direct-attached disk storage with SSDs to boost performance for OLTP, OLAP, analytics, business intelligence, HPC...
---
September 8, 2014 8:20 PM
Scality
,
Storage
,
VMware
Scality's Ring software came into the market focused on object storage and added support for unified file storage last year. Now Scality has extended Ring's reach...
---
September 5, 2014 3:17 PM
Storage
Revenues for external disk storage among all vendors fell 1.4% from last year during the second quarter, according International Data Corp.'s worldwide disk systems tracker. It marked the fourth consecutive quarter that high-end storage sales declined, and IDC noted that midrange system...
---
September 5, 2014 7:52 AM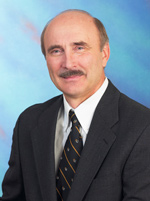 Profile: Randy Kerns
Storage
It seems clear that all solid-state technology will become common in primary storage systems soon. In our IT client engagements, we see many companies including the transition to...
---
August 30, 2014 11:54 PM
Storage
Nimble Storage Inc. hit record numbers with $53.8 million in revenue and 663 new customers during its fiscal second quarter and closed 444 deals in excess of...
---
August 29, 2014 2:50 PM
Storage
Caching software startup PernixData's recent funding round was heavy in cash and even heavier in cachet. The $35 million funding round was far from the richest of the year –
---
August 28, 2014 12:12 PM
Brocade
,
FCoE
,
SSD
,
Storage
Switch vendor Brocade is doubling down on its efforts to prepare for the emergence of solid state drives (SSDs) and flash in storage arrays. Brocade earlier this year instituted a Solid State Ready program for flash and hybrid array vendors to test their systems with Brocade's Fibre Channel...
---
August 27, 2014 9:58 PM
Storage
Nutanix Inc. bolstered its status as one of the hottest converged infrastructure companies with today's announcement of a $140 million funding round – its...
---
---