---
December 2, 2014 8:25 PM
Storage
Kaminario announced a $53 million funding round today at the same time it followed through on a pledge to support data-at-rest encryption in its K2 all-flash arrays by...
November 30, 2014 10:53 PM
Storage
The financial horizon looks brighter for Violin Memory than it did a year ago. The Santa Clara, California-based all-flash array (AFA) vendor reported last week that revenue grew for the...
---
November 27, 2014 1:26 AM
Storage
Samsung's acquisition this month of Proximal Data marked the latest in a string of deals by solid-state drive (SSD) makers to beef up their product portfolios with server-based flash caching and other...
---
November 26, 2014 10:50 AM
Nimble Storage
,
Storage
Nimble Storage continued its pattern of revenue growth that outpaces the industry by a wide margin while running up more losses last quarter. In its third quarter as a public company, Nimble reported revenue of $59 million for 77 percent year-over-year growth. It lost $9.7 million, more than...
---
November 26, 2014 10:24 AM
Hewlett-Packard
,
Storage
Hewlett-Packard's storage revenue last quarter fell eight percent from last year, prompting CFO Cathy Lesjak to declare: "We need to improve sales execution in storage." But Lesjak and CEO Meg Whitman indicated on HP's earnings report call that they stand behind its storage product...
---
November 25, 2014 8:06 AM
Panasas
,
Storage
Since adding support for 6 TB Helium drives, hybrid NAS vendor Panasas has changed the way it protects and moves all of that extra data on its  systems. The vendor came up with a new triple-parity RAID scheme months ago, and this month added a high-speed parallel replication and file transfer...
---
November 21, 2014 4:32 PM
Intel
,
samsung
,
Storage
Intel claims it will leapfrog early 3D NAND leader Samsung with a 10 TB 3D NAND solid-state drive (SSD) for enterprises by late 2015. Intel laid out its 3D NAND flash plans...
---
November 21, 2014 4:31 PM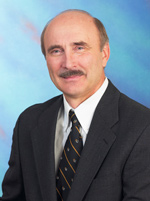 Profile: Randy Kerns
Storage
Now that we have just finished an election where special interest groups seeking to control government through their proxies spent billions of dollars...
---
---
November 20, 2014 2:00 PM
Storage
BMC already could map servers and networks. Now the software vendor has discovered storage. BMC's new Atrium Discovery for Storage automates the discovery and mapping of storage resources and their relationship with servers and the network. Raphael Chauvel, BMC's senior director of product...
---