---
January 20, 2015 12:17 PM
Storage
EMC last week quietly upgraded its ViPR software-defined storage and


RSS Feed

Email a friend
December 29, 2014 10:25 PM
Storage
Brocade executives have talked a lot about flash as a disruptive technology that's driving 16 Gbps Fibre Channel (FC) storage networking. As the year draws to a close, rival Cisco said most customers now buy 16 Gbps FC switches when they deploy new enterprise-class flash storage. Rhajeev...
---
December 24, 2014 9:45 AM
backup appliance
,
Storage
Backup appliance revenue increased for the second straight quarter, with Symantec making up more than one-third of the Backup appliance revenue increased for the second straight...
---
---
December 9, 2014 12:04 PM
DataGravity
,
Storage
DataGravity picked up $50 million in funding today, two months after coming out of stealth with systems built for storage admins and data scientists. The vendor – founded by EqualLogic veterans Paula Long and John Joseph – now has amassed $92 million over three funding rounds. CEO Long...
---
December 8, 2014 4:39 PM
Storage
External storage revenue increased less than one percent year-over-year last quarter, with none of the major vendors growing more than 3.5 percent. That's better than the
---
December 4, 2014 10:35 AM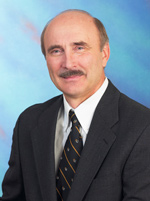 Profile: Randy Kerns
Storage
All storage systems have a controller, which is a device with a processor that sends instructions to the disks. Storage controllers differ from vendor to vendor, but generally fit into three types -- custom designed, purpose-built, and commodity server-based. Each type of  implementation has...
---
---
December 2, 2014 8:25 PM
Storage
Kaminario announced a $53 million funding round today at the same time it followed through on a pledge to support data-at-rest encryption in its K2 all-flash arrays by...
---
November 30, 2014 10:53 PM
Storage
The financial horizon looks brighter for Violin Memory than it did a year ago. The Santa Clara, California-based all-flash array (AFA) vendor reported last week that revenue grew for the...
---