---
February 4, 2015 11:06 AM
Storage
Virtualization data protection specialist Veeam Software said its 2014 bookings revenue hit $389 million, up 40 percent over the previous year. Veaam's growth far outpaces...
---
February 4, 2015 8:36 AM
Isilon
,
Storage
Qumulo, the file storage startup founded by engineers who designed Isilon's clustered NAS, closed a $40 million B funding round today and plans its initial product launch "really...
---
February 2, 2015 5:35 PM
DXi
,
Quantum
,
Storage
,
StorNext
Quantum had a rough quarter revenue-wise to end 2014 because of poor tape sales, but its prospects are looking up in other areas. StorNext scale-out file system...
---
January 30, 2015 3:38 PM
Commvault
,
Data protection
,
Storage
For years, CommVault boasted about how it sold one application that handled all data protection and management needs. That is changing, as its tries to perk up tepid financial growth in a more competitive market. CommVault CEO Bob Hammer said the one-stop shopping approach still helps with large...
---
January 30, 2015 3:27 PM
Storage
Cloudberry Lab is one of the latest to jump into the crowded file sync-and-share market. The cloud backup provider recently announced its CloudBerry Box, a private and...
---
January 30, 2015 8:36 AM
Storage
EMC CEO and chairman Joe Tucci indicated Thursday that he will stay on after his contract expires next month. Others at EMC won't be given that option, as the company also said it will cut jobs to reduce expenses. Tucci's contract ends in February, which will be here next week. During...
---
January 27, 2015 1:57 PM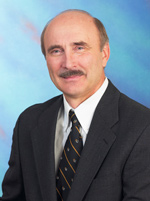 Profile: Randy Kerns
Storage
By my count, around 70 storage start-up companies were acquired in the past year. That is quite a few acquisitions, although not as many as in some past years. A surge in acquisitions always leads to contemplation about upcoming opportunities for other companies to reach their exit goals. There...
---
January 23, 2015 7:14 PM
Storage
Box Inc. had an excellent coming out party as a public company today.
Box priced its initial shares at $14 Thursday. Those shares today opened at $20.20 on the New York Stock Exchange and rose to high of$24.73 before settling to $23.23 at the close. That means Box shares increased about...
---
January 23, 2015 4:59 PM

Profile: Carol Sliwa
Storage
All-flash array startups remain a hot target for investors.
---