---
June 8, 2015 9:10 AM
Storage
Disk storage revenue grew 6.8 percent during the first quarter of 2015, with server-based and hyperscale storage picking up the slack for SAN and NAS sales according to IDC's latest storage tracker numbers. External storage –


RSS Feed

Email a friend
May 13, 2015 10:27 AM
Storage
The U.S. Patent & Trademark Office (USPTO) has invalidated the final four patents in Symantec's infringement lawsuit against Veeam Software, making it difficult for Symantec to win its suit against the smaller vendor. The USPTO patent trial and appeal board
---
May 12, 2015 11:02 AM
Nutanix
,
Storage
Perhaps looking to head off software-only hyper-convergence competitors down the road, Nutanix will make a free version of its software available beginning next...
---
May 11, 2015 3:56 PM
Quantum
,
Storage
,
StorNext
Quantum's forecast for the next year includes more StorNext and scale-out archiving products, sales and vertical markets. The sales bump has already started. Quantum last week reported its scale-out storage – which includes StorNext – increased 116 percent to $31.7 million for last quarter...
---
May 5, 2015 6:56 PM

Profile: Carol Sliwa
Storage
Most of the storage news this week is happening at EMC World in Las Vegas, but there's also a bit of activity at the
---
May 5, 2015 11:19 AM
Storage
LAS VEGAS -- You don't usually associate EMC with open or free, but at EMC World today the vendor said it is making ViPR an open-source project and is offering a...
---
April 29, 2015 3:59 PM
NetApp
,
Storage
Jay Kidd is retiring as NetApp CTO, although not necessarily ending his career. In a
---
April 28, 2015 10:14 AM
Storage
LAS VEGAS -- Hitachi Data Systems opened its HDS Connect conference today with smaller versions of its flagship Virtual Storage Platform (VSP) storage array...
---
April 23, 2015 7:36 AM
Converged infrastructure
,
EMC
,
Storage
EMC came up $75 million short of its projected storage revenue last quarter, according to its Wednesday earnings report. No big surprise there. EMC and other large...
---
April 22, 2015 11:16 AM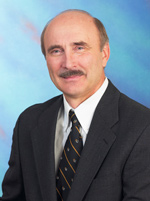 Profile: Randy Kerns
Storage
Las Vegas – The storage presence at the National Association of Broadcasters (NAB) show last week continued to grow due to the increasing demand to store files in the media and entertainment market. The increase in camera resolution to 4K and beyond expands the size of captured video data. The...
---