---
April 29, 2016 5:55 AM
Storage
Cinder still has the highest adoption rate among OpenStack storage projects, but interest in the nascent Manila file-share service is picking up, according to a 2016 user...
April 8, 2016 9:35 AM
Storage
Veeam Software moved further beyond pure virtual machine backup this week by unveiling Veeam Availability Orchestrator, a multi-node hypervisor orchestration engine for disaster recovery. The Veeam Availability Orchestrator, which will be available the second half this year, is an add-on to the...
---
April 7, 2016 3:53 PM
Fibre channel
,
Storage
Fibre Channel (FC) took back the port count lead over Ethernet in external storage systems in 2015, after Ethernet had gone ahead in 2014, according to Dell'Oro Group's latest numbers.
---
March 18, 2016 7:53 AM
Storage
Despite slipping in the fourth quarter, overall worldwide storage revenue increased 2.2% in 2015. External (networked) storage declined 2.3% for the year, according to International Data Corporation's worldwide quarterly...
---
March 15, 2016 12:46 PM
Storage
Storage vendors often talk about this being a transformation period in storage. EMC, whose executives use that term as much as anybody, conducted an analysis of its...
---
March 3, 2016 6:50 PM
Storage
Brocade, QLogic and Broadcom coordinated this week's shipments of the first switches and adapters to support Gen 6 Fibre Channel storage networking technology. We caught up...
---
January 14, 2016 7:50 AM
flash storage
,
Storage
Flash memory vendor Diablo Technologies named a new CEO and secured $19 million in Series C financing as the company tries to rebuild momentum for its memory technology business after fighting off legal challenges in 2015. Chairman and CEO Mark Stibitz takes the reins from Diablo founder...
---
January 13, 2016 1:21 PM
Storage
Flash and hybrid storage array vendor Tegile Systems has hired a CFO with experience bringing companies public, and CEO Rohit Kshetrapal said he is aiming Tegile in...
---
January 6, 2016 2:02 PM
Storage
Nimbus Data has not "vanished," as I wrote in a story about

0 Comments

RSS Feed

Email a friend
---
December 31, 2015 10:53 AM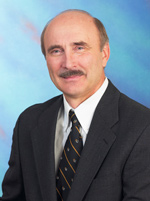 Profile: Randy Kerns
Storage
When the word "archive" is used in conversations about storing data, it brings up preconceptions depending on the individuals and their roles in IT. The most common thought is that an archive is where
---