---
April 10, 2015 9:51 AM
DXi
,
Quantum
,
Storage
,
StorNext
Quantum made great progress last quarter in its quest to become not-just-a-tape-company. Quantum said Thursday night that it exceeded its forecast for revenue last quarter, with the upside coming from its disk products. It also turned a $12 million profit, but that was due to its investment in...
March 27, 2015 1:15 PM

Profile: Sonia Lelii
Object storage
,
Storage
Scality this week made version 5 of its Ring object storage software generally available, with support for the Server Message Block (SMB) protocol to access Microsoft Windows clients and servers, a new user interface and a...
---
March 26, 2015 9:58 AM
SanDisk
,
Storage
Diablo Technologies claimed a "decisive victory" in the lawsuit brought by Netlist over technology used in Diablo's Memory Channel Storage architecture. However, Netlist vowed to fight...
---
March 25, 2015 10:44 AM
Storage
Backup appliance revenue hit $1 billion worldwide for the first time in the fourth quarter of 2014 as Symantec and Quantum made huge gains and market leader EMC slipped a bit, according to IDC's quarterly numbers. The market grew three percent over the fourth quarter of 2013, and 924 PB of...
---
---
March 20, 2015 10:34 AM
Fragmentation
,
Storage
Condusiv Technologies this week launched Diskeeper Server software to defrag disks connected to SANs. Wait, is fragmentation even a thing for SANs? You never hear SAN vendors or even customers talk about it. What are all those RAID schemes and expensive SAN controllers for anyway? Condusiv...
---
---
March 11, 2015 1:31 PM
EMC
,
flash storage
,
Storage
Amid all of the financial numbers and strategy talk at the EMC Strategic Forum Tuesday, the vendor gave a detailed description of the first product that will spring from its 2014
---
March 9, 2015 2:38 PM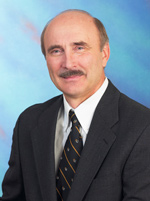 Profile: Randy Kerns
Storage
The enterprise storage market is splitting into two areas that are still indistinct but will become a lot less so. It's important to understand this evolution if you are to make sense of storage vendor product strategy. Before explaining this tectonic motion, it is necessary to define what I...
---
March 6, 2015 3:31 PM
Storage
,
Violin Memory
Violin Memory initiated a turnaround plan under a new CEO a year ago and still has little to show for it. It's been a busy year for Violin under CEO Kevin DeNuccio, with several new...
---