---
November 15, 2016 7:17 AM
Storage
Qumulo has scored an OEM deal with Hewlett Packard Enterprise to sell the startup's data-aware scale-out NAS software on Apollo hardware. Qumulo Core on HPE Apollo will be...
November 7, 2016 5:48 PM
Storage
Formation Data, the software-defined storage vendor that wants to help enterprises build full-featured storage systems without an array, today added replication to the cloud for its...
---
October 21, 2016 3:58 PM
Storage
FalconStor Software took aim at hybrid cloud deployments with a new pricing model and product upgrade for its FreeStor storage virtualization and block-based data services. The Melville, NY-based software vendor now charges customers only for the primary copy of data – not the total storage...
---
September 23, 2016 3:56 PM
Storage
StorageCraft will use its new analytics technology to tell its customers to stop backing up certain data. That's right, the data protection...
---
---
September 19, 2016 4:45 PM
Storage
Nutanix took the last step before completing its initial public offering today when it set the target price range for its offering. Nutanix filed an S-1 registration form with the Securities and Exchange Commission detailing plans to sell 14 million shares of Class A stock for between $11 and...
---
August 16, 2016 10:57 AM
Storage
Converged data protection startup Rubrik turned to the cloud with a software release that allows customers to use Amazon AWS and Microsoft Azure as well as Rubrik's appliances to store data. Rubrik
---
July 28, 2016 6:20 PM

Profile: Garry Kranz
Storage
Backup tape specialist Spectra Logic has upgraded the operating software for its BlackPearl Deep Storage Gateway appliance, allowing petabyte-scale enterprises to build a storage archive using multiple A
---
July 22, 2016 6:26 AM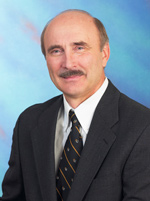 Profile: Randy Kerns
Storage
Shared storage access for servers has been the most basic requirement for storage networks. Performance demands for multiple systems accessing data continually increase due to improvements in compute and a desire to get more work done from infrastructure investments. These demands have been met...
---
July 21, 2016 9:40 AM
Storage
Veeam Software continued impressive growth last quarter, increasing bookings revenue 38% over last year in a market that is barely growing one percent. Veeam Software remains a private company, but provides quarterly updates on its earnings. In the second quarter, Veeam said its growth outpaced...
---