---
March 30, 2018 10:18 AM

Profile: Carol Sliwa
Gluster
,
Open source storage
,
Red Hat Storage
The first major release of the open source Gluster distributed file system software since December 2009 takes aim at container integration and storage management improvements for hybrid and multi-cloud deployments. The Gluster development community rewrote the management engine for the new...
March 24, 2015 5:09 PM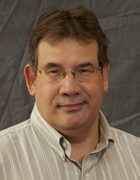 Profile: Dave Raffo
Open source storage
,
Red Hat Storage
,
Storage
Red Hat today rebranded its storage software platforms in hopes of clarifying their intended use cases. Inktank Ceph Enterprise becomes Red Hat Ceph Storage and
---
February 24, 2015 8:42 PM

Profile: Sonia Lelii
Open source storage
,
Storage
,
SwiftStack
Object storage vendor SwiftStack has a new CEO. The company today announced Don Jaworski is taking the helm as co-founder Joe Arnold relinquishes the role but...
---