---
November 2, 2017 2:06 PM
Object storage
,
SwiftStack
SwiftStack's leadership team appreciated being selected a visionary in Gartner's recent Magic Quadrant for distributed file systems and object storage. The vendor even put out a press release celebrating Gartner's inclusion of


RSS Feed

Email a friend
February 18, 2016 12:01 PM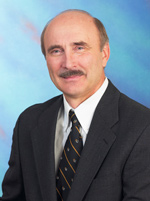 Profile: Randy Kerns
Object storage
The latest object storage systems are often misunderstood by potential buyers. This may be because these systems, capable of storing extremely large numbers of object and files, serve more than...
---
January 26, 2016 9:00 AM
EMC
,
Object storage
EMC today launched Elastic Cloud Storage 2.2, making its object storage platform more mature as it prepares to take over use cases from EMC's other object storage products, Atmos and Centera. ECS is available as a...
---
---
August 25, 2015 4:05 PM
Object storage
,
Scality
Object storage vendor Scality has raised $45 million in investment that will be used to expand its North American sales force, continue international expansion and build out its reseller program. The company, which is...
---
August 20, 2015 6:33 AM
Object storage
,
Scality
Scality scored its second major server reseller deal this week when Dell added the object storage vendor to the Blue Thunder program that combines software-defined storage with Dell servers.
---
March 27, 2015 1:15 PM
Object storage
,
Storage
Scality this week made version 5 of its Ring object storage software generally available, with support for the Server Message Block (SMB) protocol to access Microsoft Windows clients and servers, a new user interface and a...
---
March 3, 2015 8:52 AM
HGST
,
Object storage
,
Storage
,
western digital
Western Digital, which has been collecting flash-related startups over the past few years, today beefed up its archiving portfolio by acquiring object storage vendor Amplidata. Amplidata will become part of Western...
---
February 27, 2015 8:22 AM
Exablox
,
Object storage
,
Storage
Dell Ventures is the newest investor in object-based storage startup Exablox after leading a $16 million funding round this week. Dell joined previous Exablox funders DCM Ventures, Norwest Venture Partners and US Venture Partners in the round, bringing the startup's total funding to $38.5...
---
---