---
August 24, 2015 8:35 AM
Brocade
,
Hewlett-Packard
,
NetApp
NetApp, Brocade and Hewlett-Packard last week all reported storage revenues that were better than expected, impressing Wall Street analysts and investors. Yet in each case their revenue declined from last year. The better-than-expected numbers were achieved because of lowered expectations due to...
---
June 24, 2015 4:33 PM
NetApp
New NetApp CEO George Kurian today said he has a free hand to make any changes he believes are necessary at the company while giving no indication that any sweeping changes are...
---
May 20, 2015 6:07 PM
NetApp
NetApp's earnings report today disappointed investors as the vendor missed its previous revenue forecast, and it issued lower than expected guidance for this quarter. NetApp today also revealed plans to slash around 500 employees. NetApp's revenue of $1.54 billion for last quarter came in...
---
April 29, 2015 3:59 PM
NetApp
,
Storage
Jay Kidd is retiring as NetApp CTO, although not necessarily ending his career. In a
---
February 12, 2015 9:57 AM
NetApp
,
Storage
A rocky quarter with a disappointing forecast for this quarter left NetApp CEO Tom Georgens defensive about his company's product portfolio and strategy. NetApp...
---
November 13, 2014 10:58 AM
Cloud storage
,
NetApp
,
Storage
NetApp CEO Tom Georgens says the cure for stagnant revenue is an expanded product portfolio. NetApp's earnings report Wednesday night showed almost no revenue growth over last year, and its forecast called for more of the same this quarter. NetApp's revenue of $1.54 billion for last...
---
August 14, 2014 12:40 PM
NetApp
,
Storage
Despite a drop in revenue from last year, NetApp executives painted a rosy picture of their outlook during their earnings call Wednesday evening. They expressed optimism over the pending
---
August 10, 2014 6:50 PM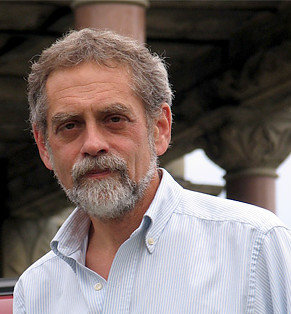 Profile: Rich Castagna
AS400 physical file
,
Dell
,
EMC
,
Flash
,
flash storage
,
Fusion-io
,
Hitachi
,
HP
,
IBM
,
IOPS
,
Latency
,
NetApp
,
Pure Storage
,
Quality of Service
,
Solid-state storage
,
Storage
,
Violin Memory
IT budgets are declining on average, and while planned storage spending is dipping, too, it accounts for 13.5% of the overall IT budget. That figure, based on survey data collected by 451...
---
May 22, 2014 11:34 AM
flash storage
,
NetApp
,
Storage
NetApp is having the same problems as the other large storage vendors these days – more data going into the cloud, elongated sales cycles, declines in federal spending and new innovative vendors taking customers from the big guys. NetApp's earnings and guidance released Wednesday reflect...
---