---
April 18, 2018 10:20 AM
IBM Storage
After four straight quarters of growth, IBM storage hardware revenue crashed in the first quarter of 2018. IBM reported a 15% decline in storage hardware revenue, a drop that dragged the entire company's overall revenue to fall short of expectations. That fall comes after a year of gains for...
---
July 19, 2016 4:40 PM
IBM Storage
IBM's disk array business took another hit last quarter, with storage hardware decreasing 13% as the company looks to shift its emphasis to flash and software-defined storage. "Storage value is shifting to software," CFO Martin Schroeter said Monday on IBM's earnings call. "We're...
---
June 30, 2016 3:02 PM
Catalogic
,
IBM Storage
IBM is bringing in industry veteran Ed Walsh to try to light a fire under its struggling storage division. Walsh will take over as general manager of IBM Storage and Software Defined Infrastructure on July 11. He joins IBM from Catalogic Software, where he was
---
October 20, 2015 10:50 AM
Cleversafe
,
flash storage
,
IBM FlashSystem
,
IBM Storage
Storage received a lot of attention on the IBM earnings call Monday night. And not in a good way. IBM systems storage revenue decreased 19% year-over-year last quarter, which isn't unusual over the past few years. But poor storage sales dragged down all of IBM's hardware, which declined two...
---
February 17, 2015 8:24 AM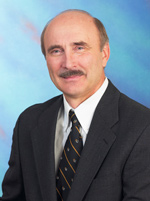 Profile: Randy Kerns
IBM Storage
,
Storage
IBM has rebranded storage products and introduced XIV as a software-only offering under a new overarching identity – IBM Spectrum. The decoder ring for these products is:
---