---
July 20, 2016 3:59 PM

Profile: Sonia Lelii
Flash disk
,
Hard drives
,
Seagate
Seagate resurrected the BarraCuda brand name with its latest lineup of 10 TB hard disk drives. The high-capacity drives, unofficially called the Guardian series, include the BarraCuda computer hard disk drives, the IronWolf for


RSS Feed

Email a friend
September 12, 2014 3:51 PM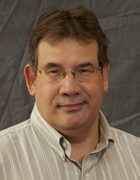 Profile: Dave Raffo
Cloud storage
,
Hard drives
,
HGST
,
Seagate
,
Solid-state storage
,
Storage
The industry's two hard drive vendors had a busy week with product rollouts and future-gazing. Western Digital's HGST division launched a flurry of products Tuesday, including 8 TB...
---