---
August 11, 2017 11:58 AM
flash storage
Any claims that "flash is on fire" at Flash Memory Summit 2017 this week drew awkward glances, nervous laughs or groans. That's because one flash system literally caught fire, causing the exhibition hall at the Santa Clara Convention Center to close for the entire show. The Innodisk booth caught...
June 1, 2017 2:19 PM
flash storage
Recent Hewlett-Packard Enterprise (HPE) storage acquisitions will play a key role in "reengineering" the company, CEO Meg Whitman said. During HPE's earnings call Wednesday night, Whitman called
---
---
July 22, 2016 6:54 PM
flash storage
The pieces are starting to fall into place for even higher performing flash storage with lower latency through the use of Nonvolatile Memory Express (NVMe) over Fibre Channel (FC). Broadcom (part of Avago Technologies) this week made available to OEMs Emulex
---
June 28, 2016 9:52 AM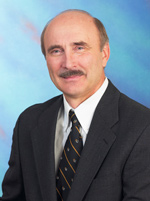 Profile: Randy Kerns
flash storage
Flash storage, or using the broader term, solid-state storage, suffers from an inadequate measure of value. Flash storage provides a step-function improvement in the ability to store and retrieve information. The value of processing with flash storage compared to access from electro-mechanical...
---
May 25, 2016 2:13 PM
flash storage
,
Violin Memory
Violin Memory had little to show for its turnaround efforts last quarter. The all-flash vendor's revenue declined and it continue to lose money, prompting the CEO to tell investors he feels their pain. Violin Tuesday reported $9.7 million in revenue for last quarter, down from $12.1 million...
---
May 24, 2016 10:45 AM
flash storage
Datrium has added an "Insane Mode" feature that the startup claims can double host storage performance on the fly. Datrium took the Insane Mode tag from...
---
March 24, 2016 9:31 AM
flash storage
,
Violin Memory
Violin Memory is trying to push its all-flash arrays into the financial services market through a partnership with U.K. software vendor Stream Financial. The vendors have combined to launch what they call a data appliance portal. The product,...
---
March 11, 2016 7:51 AM
flash storage
,
Violin Memory
Violin Memory finished its hunt for a buyer without a deal. It did land a few partnerships, while shedding a quarter of its workforce and closing few sales of its all-flash storage...
---
---