---
August 30, 2018 8:23 AM
Disaster Recovery
In "The State of IT Resilience," analysis firm IDC estimates that as many as 50% of organizations could not survive a disaster event. A co-author of the report says long-time threats of hardware failure and human error have been minimized by advanced technologies only to be replaced by sinister...
November 29, 2017 2:21 PM
Disaster Recovery
Too much data is weighing heavily on data recovery plans, according to a recent survey. The problem has scaled beyond what many organizations can handle, said Douglas...
---
October 3, 2014 4:21 PM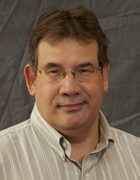 Profile: Dave Raffo
Disaster Recovery
,
DRaaS
,
EMC
,
Storage
EMC is aiming its new RecoverPoint for Virtual Machines at cloud DR, in partnership with cloud security vendor CloudLink Technologies. RecoverPoint for Virtual Machines is a hypervisor-based version of EMC's
---
September 17, 2014 10:20 PM

Profile: Sonia Lelii
Disaster Recovery
,
Storage
Cloud provider Axcient has acquired DirectRestore to bolster application recovery capabilities in its
---