---
March 21, 2018 11:12 AM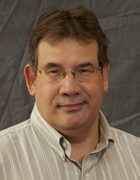 Profile: Dave Raffo
Symbolic IO has changed its name as part of "complete rebranding" months after its founder was arrested on a domestic violence charge.


RSS Feed

Email a friend
March 16, 2018 9:04 AM
Ctera Networks claimed subscription revenue for its enterprise file services platform more than doubled in fiscal 2017, pushing the company to record results for the year. As a private company, Ctera Networks does not publicly disclose revenue. But
---
March 14, 2018 1:46 PM
Tintri wasted little time finding a CEO to try and boost its sagging fortunes. On Tuesday, the hybrid flash vendor named IT veteran Thomas Barton as successor to Tintri CEO Ken Klein, who announced last week he is...
---
March 8, 2018 2:54 PM
Finding a way to grow enterprise storage and data protection will comprise a major focus for Dell Technologies this year, company executives told analysts during an earnings call on Wednesday. Dell data storage revenues tumbled 11% to $4.2 billion last quarter, continuing a trend extending back...
---
March 6, 2018 3:09 PM
Popularity of Tintri E6000 flash storage helped the vendor beat quarterly revenue and earnings estimates on Monday, but muting the upbeat tone was news of layoffs and CEO...
---
March 2, 2018 12:33 AM
Pure Storage has joined the billion-dollar club. On Thursday, the all-flash provider completed two long-sought goals by posting fiscal-year revenue of $1.023 billion, up 41%, en route to achieving non-GAAP profit. Pure Storage revenue last quarter shot up 48% year over year to $338.3 million,...
---
February 22, 2018 6:40 PM
The question 'Where is Chad Sakac?' got answered this week: by Chad Sakac. The former president of the Dell EMC converged infrastructure division (formerly known as converged platforms) said he will join
---
February 15, 2018 3:52 PM
Intel launched a new P4510 Series of U.2 solid-state drives (SSDs) equipped with its 64-layer triple-level cell (TLC) 3D NAND flash and enhanced firmware, enabling greater storage density and lower random read latency than the prior P4500 model. The enterprise Intel P4510 Series is the first...
---
February 8, 2018 5:29 PM
All-flash array startup E8 Storage has expanded into reference architecture with the launch of a software-only version. The new product, E8 Storage Software, runs on rack servers from Dell EMC, Hewlett Packard Enterprise (HPE) and Lenovo. Customers can buy SKUs through channel partners, or...
---
January 29, 2018 5:42 PM
Kaminario is the latest vendor to deemphasize hardware in favor of a solely software-defined approach. Under its new strategy, customers will buy Kaminario storage as a reference stack from global reseller TechData Corp., which will integrate the software on standard appliances. The companies...
---