---
October 19, 2018 5:26 PM
LAS VEGAS-NetApp expects about 5,000 customers and partners to gather here Monday as it lays out a roadmap for flash-enabled AI and cloud applications. NetApp Insight 2018 marks the fifth year the event has been open to analysts, OEMs and the media. Prior to 2014, NetApp used Insight...
October 12, 2018 12:34 PM
Ctera Networks CEO Liran Eshel said his cloud file system company became cash flow positive this year, but it grabbed $30 million in new funding to grow as part of a booming market. Ctera Networks raised $30 million in Series D growth equity funding to expand its global sales and delivery...
---
September 21, 2018 5:18 PM
NetApp launched its Data Fabric architecture to adapt its storage to manage applications built for the cloud. Container orchestration had largely been a missing aspect in Data Fabric, but the vendor has taken a step to try and plug the gap. NetApp has acquired Seattle-based StackPointCloud for...
---
September 13, 2018 8:09 AM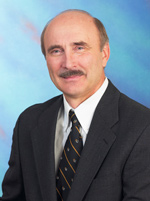 Profile: Randy Kerns
Quad level cell flash technology is leading to high capacity flash devices that have applicability in archival storage or content repositories that are primarily read access. Currently at 96 layers, QLC devices are different than the flash devices used in primary storage systems.  The opportunity...
---
September 6, 2018 11:05 AM
The long-awaited convergence of the Dell EMC midrange storage into one platform will happen in 2019, according to Dell Technologies' chief storage honcho. Jeff Clarke, VP chairman of products and operations, said on Dell's earnings call today that the engineering teams from the current Dell...
---
August 30, 2018 5:26 PM
Sometimes a storage startup makes a bang, fades into the background, and you forget about it – until the company snares a passel of new investors. That was the case with NAS controller specialist Infinite io, a newcomer that wants to shake up traditional file storage. The Austin, Texas-based...
---
August 29, 2018 6:53 PM
After weeks of uncertainty, the Tintri bankruptcy saga has been resolved. DataDirect Networks (DDN) said it will pay nearly $60 million for Tintri and plans to reveal the product roadmap by December. According to a
---
August 29, 2018 6:08 PM
The record $94 million funding round that Cloudian trumpeted today suggests investors have plenty of interest in highly scalable object storage and distributed file systems. Cloudian sells turnkey HyperStore object storage and HyperFile NAS appliances. Customers also can install Cloudian storage...
---
August 29, 2018 1:38 AM
What does a vendor do when storage sales lag projections? If you're Hewlett Packard Enterprise, you blame it on potential vagaries in currency. On Tuesday, the Palo Alto, Calif, hardware maker reported $887 million in storage revenue for the July quarter. In dollar terms, HPE storage revenue...
---
August 28, 2018 2:00 PM
LAS VEGAS -- Unlike many of its data protection software rivals, Veeam Software has resisted putting its applications on a branded integrated appliance. Instead, it partners with large and small backup target vendors to compete with integrated appliances from the likes of Veritas, Dell EMC,...
---