May 2 2008 10:39AM GMT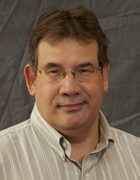 Profile: Dave Raffo
When Sun revealed its open source storage push this week, some industry observers wondered about its business model. In other words, how can Sun make money on open source storage products?
Then Sun reported its earnings Thursday night, and it became clear that its storage business isn't exactly rolling in dough these days anyway.
Sun's storage products generated $530 million in revenue last quarter, down 5.4 percent from a year ago and $100 million short of its target. Big-ticket items such as tape libraries and high-end disk systems were down in a quarter in which EMC and IBM reported increases. Server revenue also fell short by $100 million, making it a disastrous period for the new combined servers and storage unit.
Overall, Sun lost $34 million in the quarter compared to a profit of $67 million the year before. On the earnings call, Sun execs said they would be restructuring to the tune of 1,500 to 2,500 layoffs.
Can open source save this sinking ship? Sun CEO Jonathan Schwartz seems to think so. Open source was a common theme of his earnings call, with open storage getting its share of attention with statements such as: "We have a great variety of new Open Storage innovations [entering] the market within the next few quarters."
Schwartz didn't talk much about how Sun will make money on open storage, except to emphasize that Sun would save money on R&D by having a common open platform for all of its servers and storage systems. Layoffs are expected to save Sun $100 million to $150 million a year, although it's not clear how much of the reduction will be in storage.
It remains to be seen what the quality of open storage products will be, but Sun has little to lose. It's tried a lot of things over the years to jumpstart storage sales, including paying $4.1 billion for tape library market leader StorageTek, and nothing has worked. Sun OEMs systems from Hitachi Data Systems, LSI and Dot Hill, and usually has less success than other vendors who sell the same systems. For a while Sun planned its storage future around the 6920 midrange system, which it billed as a virtualization product and an EMC Clariion killer. Customers yawned, and Sun sold the technology to HDS last year.
Now its storage plans revolve around a large DAS system called Thumper and open source software. Considering its track record, things can't get much worse, can they?