Sep 6 2013 10:38AM GMT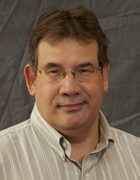 Profile: Dave Raffo
Worldwide external disk storage system revenue came in at $5.9 billion for the second straight quarter for the period ending in June, according to IDC. The revenue also declined year-over-year for the second straight quarter, following four years of solid year-over-year growth.
The latest results show revenue down 0.8 percent for networked (SAN and NAS) systems. While declining revenue is bad news for storage vendors, it is good news for buyers. The sales dip came mainly from declining price, not declining demand. IDC research director Eric Sheppard said units sold were up 15% from last year and terabytes shipped increased 26% from last year. That's below the close to 40% TB growth we used to see a few years ago, but shows that storage capacity needs are still expanding.
The dip in revenue also shows an increased resourcefulness on the part of storage admins, who are truly doing more with less.
"Part of this is efficiency," Sheppard said. "Users have gotten comfortable with storage efficiency techniques like dedupe, compression and tiering than two years ago. Flash is also a big part of storage efficiency because it increases tiering."
Sheppard said the public cloud is also playing a part in organizations buying less storage. Larger providers such as Amazon and Google build their own storage and often buy commodity hardware instead of going to large storage vendors. But Sheppard pointed out that many smaller service providers build clouds with gear from the large vendors, and that is becoming a big piece of storage vendors' revenues.
EMC continues to lead the vendor race. Its market share increased to 31.3% from 30.4% in the previous year and revenue grew 2.1% to $1.86 billion in the second quarter. NetApp made the biggest jump, increasing revenue 8.6% year-over-year to $789 million and moved into second with 13.3% market share.
Sheppard said NetApp's jump was in large part to customers upgrading to Data Ontap 8.2 and Clustered Data OnTap operating systems and successful partnerships, particularly the FlexPod reference architecture designed with Cisco and other vendors.
Hitachi Data Systems (HDS) took the biggest tumble, with revenue down 12.4% to $424 million and 7.1% share. Most of Hitachi's problems came in Japan and its revenues fell only 2.7% in the rest of the world, Sheppard said.
IBM placed third with $747 million and 12.6% market share, Hewlett-Packard (HP) was fourth at $594 million and 10% share and Dell moved ahead of HDS into fifth with $454 million and 7.6% share. However, IBM external storage revenue dipped three percent from last year, with Dell dropping 3.1 percent and HP 7.5 percent.
The "others" category – consisting mostly of startups – had an aggregate $1.08 billion for 18.2 percent of the market and declined 0.4 percent from 2012.
The NAS market increased 2.5% over last year with EMC (46.3% market share) and NetApp (30.8% share) leading the way. The SAN market declined by 0.6 percent.