May 18 2011 4:13PM GMT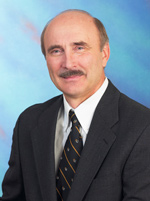 Profile: Randy Kerns
This is the season for vendors of storage systems, servers, software and networking equipment to hold events to show off their products and discuss their strategies. EMC World and Symantec Vision recently wrapped up, with more shows to follow.
These events really do display the results of the hard work of talented people. Some products are organically developed while others result from the acquisitions of other companies and their talented people.
The messages are typically about new product capabilities, which may be iterative refinements to the current products or new products entirely. It is easy to get enamored with these – the result of both effective marketing and our insatiable desire to keep up with the next new thing.
But for IT organizations, the focus needs to be dialed back a bit to look at the requirements – both now and in the next three to five years. Some of the new things fit into this category while others will not. The importance is moderated by meeting specific requirements and putting a set of evaluation criteria in place with a decision process.
Vendor materials –marketing collaterals, specification sheets, case studies, and other realistic information — are useful in providing a foundation for understanding the product or solution. There really is no substitute for having a detailed knowledge base to work from, however.
There are two elementary starting points when looking at new products or technologies to meet the needs of an IT operation. You must ask if there is a capability that can only be done by using this product/technology, and if there is an economic advantage with a particular solution. There are unique products that hold their place because of what they bring. But for other products, there are competitive alternatives and sometimes tradeoffs that bring more considerations into the decision.
Economics for storage systems, including evaluating storage efficiency of the individual elements (see an explanation of this at Evaluator Group's web site), are the most important considerations besides the fundamental requirements of storing information and providing access. Economics include the gains from doing things faster or more efficiently. If they can be quantified, then the decisions can be made and defended with more confidence.
It is necessary at times to remember that the focus on making storage decisions needs to be rooted in sound judgment with the best information and counsel available. The value provided by the products and the new generations and new technology improve the choices.
(Randy Kerns is Senior Strategist at Evaluator Group, an IT analyst firm).