Mar 27 2012 3:11PM GMT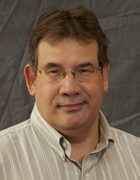 Profile: Dave Raffo
Basho today launched an object storage application for service providers and large organizations who want to build Amazon S3-type storage clouds.
According to the vendor, Riak CS lets customers store and retrieve content up to 5 GB per object, is compatible with the Amazon S3 API, has multi-tenancy features, and reports on per-tenant usage data and statistics on network I/O. Pricing for Riak CS starts at $10,000 per hardware node, which comes to about 40 cents per GB for a 24 TB node.
Riak CS is Basho's second software application. Its Riak NoSQL database is based on principles outlined in the 2007 Amazon Dynamo white paper. While Riak is an open source application, Riak CS is not. Basho added multi-tenancy, S3 API compatibility, large object support and per tenant usage, billing and metering to Riak CS to make it a cloud application.
"We look at ourselves as an arms dealer of Amazon principles [outlined in the 2007 Amazon Dynamo distributed white paper]," Basho CMO Bobby Patrick said. "Riak CS is for large service providers looking for scalability and tenancy, and also large companies that want S3 without AWS [Amazon Web Services]. This is S3-compatible, but for a private cloud."
He said several large multinational companies are evaluating Riak CS as a method of keeping important data in-house behind a firewall.
Riak CS is built to run on commodity hardware. Patrick said it will compete mainly with OpenStack Swift object storage, but it will also come into competition from EMC's Atmos and software from smaller vendors such as Scality Ring and Gemini Mobile Cloudian.
"Any hosting company, any telecom company, any infrastructure-as-a-service company, is going to have to evolve from expensive shared storage to cloud storage for economic scale benefits," Patrick said. "A new architecture is needed for that. They need to do it on cheap commodity hardware and in a way they can manage it."