May 14 2012 7:57AM GMT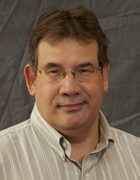 Profile: Dave Raffo
A $13 million funding round will help accelerate the transition from Reldata to Starboard Storage Systems.
Starboard closed the round today, three months after re-launching with a new name and re-architected multiprotocol storage system, the AC72. Its lone venture capitalist investor at the time was Reldata investor Grazia Equity of Germany. Starboard's latest round is led by another German VC, JP Ventures GmbH, with participation from Grazia.
Starboard chief marketing officer Karl Chen said Starboard will use the funding to expand its sales, marketing and customer support. Chen said Starboard has about 40 employees now at its Broomfield, Colo., and Parsippany, N.J., offices and he expects that number to increase significantly over the next three months.
Starboard claims more than 40 customers and more than 1.5 PB of capacity sold for its AC72 systems. Chen said the vendor competes mostly with NetApp FAS2000 and FAS3000 and EMC VNX 5000 unified storage systems.
The AC72 supports Fibre Channel, iSCSI and NAS storage but merely having multiprotocol support isn't enough these days because the market is flooded with unified storage systems. Starboard will only win if it can live up to its promise to deliver greater storage efficiency and performance at substantially less cost.
Each AC72 system includes three solid-state drives (SSDs) for an acceleration tier. The system automatically writes large sequential workloads to cheaper capacity SAS drives and writes random transactional workloads to 15,000 rpm SAS drives.
Chen said the Starboard's typical customer is a small enterprise with 50 to 5,000 employees, $10 million to $1 billion in revenue and 50 to 500 virtual machines. "Our customers want to consolidate mixed workloads of unstructured, structured and virtualized data," he said.