Aug 30 2012 7:09AM GMT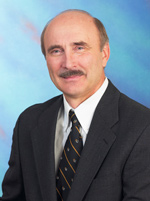 Profile: Randy Kerns
Tags:
IBM's acquisition of Texas Memory Systems is the latest salvo in the battle of heavyweights as companies position themselves to offer primary storage based on solid-state technology.
It's important for IT professionals to understand that solid-state technology is used in storage for more than just specialty devices. IBM acquired more than flash storage systems from Texas Memory. The acquisition includes a storage controller designed to turn solid-state drives (SSDs) into the primary storage medium instead of solid-state masquerading as a spinning disk drive. This major acquisition follows the earlier acquisition of XtremIO by EMC.
The main focus of these deals should not be on what existing products IBM and EMC gain from their acquisition targets. They go beyond any shiny toys that Texas Memory and XtremIO bring.
The flash technology is the key. The design of a storage controller that can use solid-state most effectively as primary storage is different than a design based on the use of electro-mechanical based disk drives. Information is accessed in a different way if the controller really uses memory access instead of merely mapping access to software for low-level device protocols. There are also differences in amount of work done by the controllers, such as the number and sizes of queues for operations in progress.
Solid state storage systems can be either all-flash or they can include SSDs for tiering or caching of traditional spinning disk based systems. Some new solid- state technology systems are designed for solid state as primary storage while using spinning disk as less expensive storage for less active data. This may change over time as data reduction capabilities in solid-state increase and flash becomes less expensive.
The most important vendor acquisitions are strategic deals that bring a significant change in product direction, and advance the technology sold to IT customers. For solid state, these deals bring large vendors new designs that maximize the capabilities of flash. The success of these transactions will be measured by how fast these technologies can be effectively brought to market.
Vendors who continue to sell systems designed for spinning disk will be at a disadvantage in an increasingly flash dominated world. That's why solid-state technology acquisitions and development will set the stage for the next generation of storage systems.
(Randy Kerns is Senior Strategist at Evaluator Group, an IT analyst firm).