---
September 20, 2012 3:03 PM
PCIe flash card startup Virident Systems closed a $26 million funding round this week, and hired a CEO that signals the vendor is entering a new phase.
Former BlueArc CEO Mike Gustafson is Virident's new boss, replacing founder Kumar Ganapathy. Ganapathy will remain with the company and work closely with the executive team on business strategy, new product development and strategic partnerships.
Ganapathy's background is in engineering, while Gustafson ran sales and marketing at Fibre Channel switch maker McData before moving to BlueArc in 2005 and selling the NAS vendor to Hitachi Data Systems last year. The change comes as Virident is ready to make its FlashMax II cards generally available following years of intense product development.
"We were looking for somebody who could take us to the next level as far as sales and marketing, and Mike has a lot of experience there," Virident's VP of Marketing Shridar Subramanian said. "He enabled the growth of BlueArc in the NAS space, established a strategic OEM relationship with Hitachi, and was responsible for the acquisition of BlueArc."
Gustafson will likely pursue partnerships with large storage and server vendors at Virident. Although Mitsui Global Investments led the Series D funding round, it also included previous strategic investors Cisco, Intel and an unidentified storage vendor who industry sources say is EMC. To compete with the likes of Fusion-IO, Micron Technology and LSI, Virident will need the types of OEM and reseller deals those players have with storage and server companies such as Cisco, EMC and their competitors.
Subramanian said Virident isn't finished with product development either, and will add software products and features to make its products better equipped for the enterprise than its competitors' devices.
"There are quite a few players in the market with products," he said. "But it's pretty easy to put a bunch of flash chips together and claim you have a flash-based product. What's difficult is to optimize performance and provide enterprise-class performance. A lot of differentiation will be in software, and that's where we are investing with the new money as well."
The round brings Virident's total funding to $76 million. New investor Hercules Technology Growth Capital and previous investors Globespan Capital Partners, Sequoia Capital and Artiman Ventures also participated.
September 20, 2012 8:35 AM
Despite recent market trends to the contrary, Dell storage executives maintain customers want to buy storage and servers from the same vendor.
To make this case, they point to a recent survey conducted by Forrester Consulting and sponsored by Dell. That survey of around 800 IT leaders and storage administrators in the U.S. and Europe shows that most see value in buying storage, servers, networking and IT services from one vendor.
That's not how it's been working out, though. Recent storage revenue tracking reports from IDC and Gartner – as well as vendors' earning reports -– show pure-play storage vendors EMC, NetApp and Hitachi Data Systems have gained market share at the expense of Dell, IBM and Hewlett-Packard (HP). Pure-play storage vendors say that's because they innovate more than server and infrastructure vendors who dabble in storage.
Dell has built its storage business independent of servers, however, with the acquisitions of array vendors EqualLogic and Compellent plus storage software acquisitions. And Dell execs point out revenue from products with their storage IP have increased over the last year. Dell's overall storage numbers are down because they reflect the loss of revenue generated by Dell's discontinued OEM deal with EMC.
"There's another story on Dell's numbers," said Travis Vigil, executive director for Dell storage. "PowerVault, EqualLogic and Compellent sales are increasing. With EqualLogic, we went from 4,000 customers to close to 50,000 customers [since 2008]. The Compellent business has also scaled quickly at Dell. When you look at Dell storage IP, we're gaining share in the market."
While developing its own storage, Dell is also integrating it with its server and networking technology in converged products. Today marked the general availability of the EqualLogic Blade Array previewed at Dell Storage Forum in June. The Blade Array packages EqualLogic iSCSI storage with PowerEdge blade servers and Force10 MXL switches in a 10U chassis.
Mike Quirin, IT manager for the SAN and VMware for Italy-based transportation company Ansaldo STS, said he tested the EqualLogic Blade Array and will likely purchase a few. Quirin, based in Ansaldo's U.S. data center in Pittsburgh, Pa., said he uses EMC storage in the data center but finds the blades a good fit for systems sent out to customers with custom applications for monitoring and reporting.
He said the Blade Array lets customers quickly configure the converged system without any IT intervention.
"Most of the solutions we sent out to customers are blade solutions," he said. "We had a chassis filled with eight blades and separate storage. With the Blade Array, we could send out a data center in a box without external cabling and hassles. I could get this up and running in 15 minutes without any instructions at all."
Quirin agrees there are advantages to buying equipment from one vendor. He said he bought most of his EMC storage through Dell. "It makes it easier for us to not run around with too many different vendors," he said.
The Forrester survey of 513 IT storage administrators and 284 CIOs, managers and directors, found that 54% of each group said they see "some value" and consider buying storage from the same vendor they buy servers and networking from. Thirty-four percent of the storage admins and 32% of the CIO group said they do it when possible, but only 9% of each group said they do it exclusively.
Other findings in the survey weren't exactly shocking. Most IT leaders and storage admins find managing storage a complex task, they want technology that is automated and easier to use, and 48% said they could spend more time developing business strategy if managing storage didn't take up so much time.
One noteworthy finding was that 85% said they would consider paying more for a storage system if it saves a considerable amount of work time.
---
September 14, 2012 8:08 AM
Almost every conversation about storage includes performance. That's because storage system performance is important for the responsiveness of applications. Most vendors go to great efforts to provide performance data for their storage systems. This performance data provides valuable information for making decisions about deployment and how particular applications are used.
But the performance information must be credible for it to help make decisions. If the performance data is inaccurate or not applicable for the way the customer will use the system, that vendor's performance data will be discounted by decision makers in the future. Vendor performance information is greeted with skepticism anyway. Producing inaccurate or inapplicable information quickly turns skepticism into distrust.
For performance information to be useful, the correct performance testing software must be used in a controlled environment that represents the customer applications and configurations. The use case dictates the type of information required, and performance testing software must be capable of reproducing the desired environment. Using the wrong storage exerciser program can give misleading information and misrepresent the performance for a particular application.
A good example would be performance for a Virtual Desktop Infrastructure (VDI) environment. VDI represents a complex workload for storage that changes quickly. A storage system that can respond to changing workloads would have advantages over one that may be excellent in certain aspects but cannot adapt quickly.
The performance testing of storage for VDI environments must replicate the dynamics of the changing VDI workloads. A standard exerciser test program for storage meant to exhibit storage system characteristics by driving I/Os with predefined read/write ratios cannot mimic the actual workload. The only way to accurately get useful information for a storage system's capabilities in a VDI environment is to use actual workload captured streams that are played back against the storage system. The storage system's capability to adapt to the complexity of the I/O characteristics can be demonstrated this way. Scaling the workload can show how many virtual desktops the system can support within the acceptable parameters.
For IT personnel making a strategic decision, evaluating performance requires testing in their environment, running industry standard benchmarks specific to the types of applications they use, or using third-party supplied information. Results should only be considered if they are relevant to the application.
Introducing new storage systems into environments represents risks for IT. The big risk is not having the performance to meet the needs. Performance information obtained with relevant testing and test software can help minimize those risks.
(Randy Kerns is Senior Strategist at Evaluator Group, an IT analyst firm).
---
September 12, 2012 11:15 PM
Storage
Western Digital's Hitachi Global Storage Technologies (HGST) intends to ship its first 3.5-inch, helium-based hard disk drive in 2013.
A technology that's been under development for about eight years,  helium-based hard drives are the next evolution in drive technology, according to  HGST's vice president of product marketing Brendan Collins. Helium will replace air in the Sealed HDD platform that HGST announced today. Helium has one-seventh the density of air, allowing manufacturers to build in seven spinning disks instead of five in a 3.5 inch drive. That could boost capacity in the 3.5-inch form factor by 40%.
"It's going to radically change the way data is stored," Collins said. "By using helium, you lower the power consumption by 23 percent while increasing capacity by 40 percent. It's the same form factor so you don't have to change anything on the system level."
Collins said air-based drives are reaching a point of diminishing returns because manufacturers will no longer be able to add tracks to increase capacity. Since air is dense, it tends to affect spinning disks with vibrations. Helium puts less drag force on the spinning disk stack so the mechanical power in the motor is reduced. Helium's lower density reduces the force buffeting the disks and the arms that position the heads over the data tracks. That means disks can be placed closer together. It also allows data tracks to be positioned closer together to scale data density.
"The sealed helium HDD platform will provide high capacity storage for the next 10 years," Collins said. "It's an ideal platform for bulk and cold storage."
---
September 12, 2012 9:49 PM
Object-storage startup Amplidata today unveiled its new CEO and another $6 million round of funding with OEM partner Quantum Corp. as a lead investor. The new funding brings the company's total investment to $23 million.
Mike Wall takes over as CEO. He replaces founder Wim De Wispelaere, who moves into the chief technology officer spot. Wall, a member of Amplidata's board since April, was CEO of backup software vendor Atempo when it was acquired by ASG Software Solutions last December. Prior to that, Wall was a founding member of Intel Corp.'s storage division.
Amplidata's new round of funding will be invested in growing marketing, sales and engineering, Wall said. The company will move its headquarters from Belgium to the U.S. over the next year or so. Amplidata currently has a small direct sales force, but Wall said OEMs, the channel and service providers will make up 75% to 85% of revenues.
"We are working with several large customers that plan to integrate the technology both from an OEM perspective and cloud service providers," Wall said.
Amplidata's AmpliStor object storage system consists of a controller, storage node and monitoring software for cloud storage and arching large digital data and online media applications. AmpliStor offers the ability to dynamically configure systems, change policies in real time and migrate to new hardware. The product was launched in early 2011. Wall said Amplidata's main competitors include EMC, Hewlett-Packard and Dell, along with Scality and Cleversafe.
Quantum is integrating Amplidata's optimized object storage technology into a new family of "Big Data" management and tiered storage products as part of an OEM deal disclosed last May.
---
September 11, 2012 7:03 PM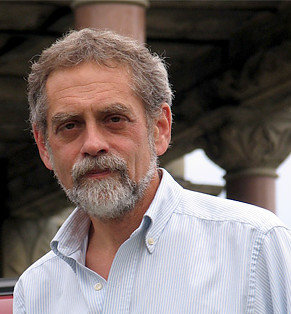 Profile: Rich Castagna
Normally, I'd feel a little creepy making a pitch about one of our own conferences, but there are two reasons—really good reasons, in fact—why I feel just fine about making a shameless plug for the 2012 fall edition of our Storage Decisions conference in New York City on September 24 and 25.
First, I routinely attend and report on all kinds of storage conferences, so why not Storage Decisions, too? Granted, Storage Decisions is a little different from most of the other conferences I attend. It's really built around editorially driven and unbiased sessions presented by some of the biggest names—and smartest people—in storage today.
The second reason I don't feel guilty about making this pitch is that I'm not trying to sell you anything. In fact, I'm trying to give something away. As a user active in storage management and procurement, the cost for you to attend Storage Decisions is $0. Zippo. Zilch. Zero. Apply online, and if you qualify, all you have to do is show up.
This year's lineup is among our best. Jon Toigo is back again, with a classic Toigo take on the storage "infrastruggle"; joining Jon will be a stellar lineup of experts, including Howard Marks, Dennis Martin, Marc Staimer, Randy Kerns, Brien Posey, Ben Woo and, making his Storage Decisions debut, virtual desktop authority Brian Madden.
Our goal is simple: Providing storage pros the best technical and practical information available. So… apply, attend and let me know how we do.
 –Rich Castagna, Editorial Director, Storage Media Group
---
September 10, 2012 11:24 PM
EMC continues to be the top dog in the storage market. The vendor was the only major storage company to experience year-over-year market share growth for the second quarter of 2012, according to the latest revenue reports from research firms IDC and Gartner.
IBM, NetApp, Hewlett-Packard (HP), Hitachi Data Systems (HDS) and Dell either lost or maintained market share.
EMC's revenue share grew to 30.4% in the second quarter of this year compared to 28.6% in the same quarter last year, according to IDC's worldwide disk storage systems tracker. No. 2 IBM's year-over-year revenue share dropped to 12.9% from 13.7%. NetApp came in third place, dropping to 12.1% from 12.8%. No. 4 HP's market share dropped from 11% to 10.7%. HDS slipped from 8.2% to 8.1% and Dell  remained flat with 7.8% market share.
Overall, the worldwide external disk storage systems market posted a year-over-year gain of 6.5% with a total of about $6 billion in revenues according to IDC. The open SAN market grew 8% year-over-year, NAS grew 2.5% and iSCSI SAN grew 5.9% year-over-year. EMC led the overall SAN market with 29.4% share and in NAS with 45.7% share, while Dell  kept its lead in iSCSI with 28.3%.
IDC said it won't be long before the midrange storage market will hold 50% revenue share as this type of storage grew faster than any other type with a 12.2% year-over-year growth in the second quarter. Midrange storage held 48.2% share of the total worldwide external revenue in the second quarter. IDC attributes this growth to vendors that continue to deliver modular systems with enterprise functionality such as compression, storage tiering and data deduplication.
EMC also had the biggest share gain in Gartner's second-quarter report, moving from 31.6% share a year ago to 33.3% in the second quarter of 2012. But Gartner includes more vendors in its report than IDC does, and No. 7 Oracle and No. 8 Fujitsu also showed modest share gains. Oracle crept from 1.8% to 1.9% in its first market share gain since acquiring Sun Microsystems in 2010. Fujitsu moved from 1.3% to 1.5%. NetApp took the biggest fall according to Gartner, dropping from 12.7% share to 11.1% after a 6.7% decline in revenue in the quarter. NetApp remained third behind EMC and IBM.
Gartner's numbers show $5.5 billion in worldwide external disk storage for the second quarter, up 6.7% from 2011.
---
September 10, 2012 7:54 PM
Nimble Storage has raised $40.7 million in a mezzanine round of funding, bringing its total investment  to $98 million as it prepares for a potential initial public offering (IPO).  The vendor, a developer of hybrid flash and hard drive arrays, aims to use the money to grow its employee headcount from 250 today  to about 500 by the end of 2013.
"We have the ability to go public between Q3 of 2013 and Q2 of 2014," said Suresh Vasudevan, CEO of Nimble Storage. "The plan is to target an IPO in that timeframe. We are valuated not so much as a startup but something that has matured past that stage."
Nimble claims its Cache Accelerated Sequential Layout (CASL) architecture allows its arrays to dynamically cache data with sub-millisecond latency and data compression  up to 75%.
Vasudevan said the new funding will be investing in engineering, marketing, support and sales, while growing their presence in Europe and Asia. More than 85% of Nimble's deals are against Dell, NetApp and EMC, he said. "Our win rates are very strong," said Vasudevan. "Our win rates are north of 60 percent against these companies. We do well in high performance and in disaster recovery."
Nimble claims it has 1,100 units deployed across 600 customers since launching its first products in August 2010, and last quarter it gained more than 175 new customers. Nimble's lead investors are Sequoia Capital and Accel Partners.
---
September 10, 2012 8:41 AM
Thanks to solid-state technology, the lifespan of advanced storage systems is taking a step-function increase. This advance will bring a great cost benefit to IT operations.
Nimbus Data has released a 100% solid-state drive (SSD) system with a 10-year endurance guarantee. This is double what is generally expected of a storage system with spinning hard disk drives. That is because electro-mechanical devices used in spinning drives have much more difficult time reaching longer lifespans when they are in constant use.
The not-so-subtle implications of the 10-year lifespan will become a competitive issue and other vendors will make similar announcements for their systems, proving again that competition is a good thing.
From a customer perspective, a storage system that that can last 10 years and continue to provide value in storing information can have major impacts in IT. The primary consideration, as always, is the economic impact.
• Total Cost of Ownership (TCO) is dramatically changed with the longer lifespan. Many of the costs included in TCO are divided by the service lifespan of the storage system. Changing to a 10-year lifespan greatly reduces acquisition and training costs.
• The operational expense of migrating from one system to another, primarily represented in the time required for administrators to manage the migration, is reduced over 10 years.
• Risks that occur when a new system is introduced into IT are also reduced as fewer introductions are done with the longer lifespan.
• Solid state offers power reduction savings from transitions from one generation of disk drive technology to the next. This simplifies cost savings in ROI.
Because of these factors, a system's expected lifespan will become a major factor when evaluating all-SSD arrays.
(Randy Kerns is Senior Strategist at Evaluator Group, an IT analyst firm).
---
September 7, 2012 8:17 AM
Joe Tucci is in no hurry to move into his long-discussed retirement, and the rest of EMC's board is also reluctant to let him go.
During a week in which the Democratic party worked to convince U.S. voters to give Barack Obama four more years as president, EMC decided to extend Tucci's contract by nearly as long.
According to a statement EMC filed with the Security and Exchange Commission Thursday, it extended Tucci's contract through February of 2015. That gives Tucci another two-and-a-half years on the job. Last year he said 2012 would be his last year as EMC CEO, but in January he said he would stay on through the end of 2013 at the request of the board.
After he gives up the CEO job, Tucci plans to remain chairman of EMC and VMware. In July, Tucci said he expected his replacement to come from inside EMC. Two of the main candidates to succeed Tucci were recently promoted. Pat Gelsinger moved from COO of EMC to CEO of its majority-owned VMware, and Dave Goulden added EMC president and COO to his CFO title. Tucci's extension gives them more time to gain experience in roles that could be seen as try-outs for the EMC CEO job.
---