---
May 24, 2012 8:52 AM
LAS VEGAS, Nev. — EMC was stingy with details of its pet flash projects during most of EMC World 2012, but offered glimpses of early versions of "Project X" and "Project Thunder" Tuesday during chief marketing officer Jeremy Burton's keynote on future technologies.
Burton called up XtremIO's product manager VP Josh Goldstein for a quick demo of what EMC is calling Project X – XtremIO's all-flash array. Goldstein showed how the flash array scales out by adding nodes for "unlimited IOPS," said it takes only 20 seconds to provision 1 PB of data, and claims a single node can produce 150,000 write IOPS and more than 300,000 read IOPS. He said it can handle a mixed load of reads and writes at 180,000 IOPS. Goldstein said the product is made up of commodity components to keep the price down. EMC execs say Project X is entering pre-beta deployments and will not be generally available until next year.
Project Thunder is an appliance with up to 10 1 TB flash cards and connects to servers through 40-Gigabit Ethernet or InfiniBand switches. Dan Cobb, CTO of EMC's flash, gave a brief demo on stage and strongly hinted that Thunder will be shipping by the end of the year. "[EMC COO] Pat Gelsiner would like an early Christmas present, and he seems like he's the kind of guy who gets what he wants," Cobb said. …
Even with Projects Thunder and X, EMC expects most flash implementations in the near future to be the addition of SSDs to hard drive arrays. Or, as the president of EMC's unified storage division Rich Napolitano put it, "A little flash goes a long way."
Napolitano said if a storage array has five percent of flash, that flash can handle 70% to 80% of all IOPS. He also said more than 60% of EMC's midrange storage systems now include flash, and claimed that all-flash systems are too costly for midrange systems. "Ninety percent of use cases will be covered with a hybrid array," he said. "The challenge with all-flash arrays is, if they're not hybrid, they just can't hit the cost point for the midrange." …
Syncplicity customers hoping that EMC will improve the online file-sharing service's enterprise features might get their wish. Jeetu Patel, chief strategy officer for EMC's information intelligence group, said there are plans to add enterprise features.
"We looked at many products in this space and found that Syncplicity was the best at providing a simpler user experience with the richest set of security, policy and management controls for IT," Patel said. "It is already enterprise-strength and we have numerous exciting enhancements planned."
Patel said recent customer surveys indicated more than 80% want an enterprise solution for syncing and sharing files. "It is critical that our solution breaks down the barriers between operating systems, devices, and business apps to allow data to reside everywhere users need it," he said.
Patel said there are no pricing changes for Syncplicity planned "at this time." …
EMC CEO Joe Tucci said the vendor will continue to split its product development resources between internal development and acquisitions. He said EMC spends about $2 billion a year each on R&D and M&A.
"We never comment on what technology areas we're interested in acquiring, that only ends up working against us," he said during a Monday press conference. "We will do multiple acquisitions a year. XtremIO will not be the last one we'll do this year."
He was proved correct on that last claim hours later when EMC announced it acquired Syncplicity. …
Facebook is in the news for other reasons these days, but the social media giant may have set a record for the largest storage purchase in history earlier this year. Computer Weekly's Jennifer Scott reports Facebook is the customer EMC CFO David Goulden referred to during the company's earnings call last month when he said a web company bought 28 PB of Isilon storage. "We believe it was the largest capacity single-order in the history of storage," Goulden said. EMC execs have refused to publicly name the customer. …
A representative for cloud service provider Nirvanix claims EMC's Atmos upgrades this week shows the vendor still doesn't understand the cloud storage concept. Steve Zivanic, Nirvanix's VP of marketing, dashed off an email mocking EMC for thinking speed enhancements to its Atmos object-storage platform will help customers who want cloud storage.
Zivanic wrote the Atmos upgrade shows that EMC still views storage as a product instead of a service. "When it's a storage product, the risk is all on the buyer," Zivanic wrote. "When it's a service, the risk is on the seller. Atmos is still a product customers have to buy and manage and operate and maintain, versus a cloud service they can simply access as required."
Zivanic wrote that customers have to pay up to millions of dollars to build private clouds using EMC technology, and its talk of hybrid clouds is hollow because the vendor has no public cloud of its own. That means it cannot enforce SLAs and security policies between a private and public cloud in a hybrid setup.
"EMC is still stuck in the old paradigm," he wrote. "Once a customer uploads data to the cloud, it's the last data migration they'll ever do. That's the new paradigm that EMC refuses to fundamentally embrace. It doesn't matter how much faster Atmos is, EMC is still fighting the disruptive change that cloud storage represents."
May 22, 2012 10:24 AM
EMC's new Federated Tiered Storage (FTS) for VMAX arrays allows customers to run other EMC platforms or competing storage systems behind VMAX, much like Hitachi Data Systems (HDS) has virtualized arrays for years behind its Universal Storage Platform (USP) and current Virtual Storage Platform (VSP) systems.
Not surprisingly, EMC claims its virtualization features go beyond those of Hitachi's, and HDS claims EMC is off base with those claims.
Brian Gallagher, EMC president of enterprise storage, made the case for EMC's virtualization Monday during the opening of EMC World.
"We've extended Symmetrix's data integrity to non-EMC devices. Hitachi does not do that," Gallagher said. "Also, our technology is free of charge. You can virtualize any amount of non-EMC storage behind Symmetrix. Hitachi gives you a certain amount of terabytes for free, and then they charge when you go beyond that. Hitachi will also tell you not to use virtualization for databases, we don't say that. We also extend FAST to other arrays. They [Hitachi] don't extend auto tiering [to VSP]."
Claus Mikkelsen, chief scientist at HDS, disputed EMC's points in an e-mail to Storage Soup. He said the HDS VSP supports "full inheritance" on externally virtualized storage devices from HDS or other vendors.
As for EMC's free claim, Mikkelsen said "EMC states that software license enablement of FTS is a no-charge feature to customers, but fails to mention the future impact on software maintenance costs for the FTS license and any other EMC software license that charges maintenance based on installed capacity. With the Switch It On program from HDS, virtualization is free and third-party capacity is deeply discounted."
Mikkelsen said HDS offers "prudent" advice on using virtualization with databases.
"We state that that Hitachi Dynamic Tiering on VSP will intelligently place data pages based on an application's I/O access pattern," he said. "Additionally, we recommend that customers do not immediately place OLTP database environments with high I/O transaction rates and low average response time requirements as externally virtualized storage. This is prudent advice that any intelligent storage vendor would recommend."
Finally, Mikkelson said HDS' technology does extend its Dynamic Tiering to third-party virtualized arrays.
EMC's FTS will require time for users to kick the tires before it can be accurately judged, but the virtualization features are welcome additions.
"This is at least a step down the path to VSP-style virtualization," said Ray Lucchesi, president of Silverton Consulting.
You can expect more steps – and more spats with HDS – before EMC's array virtualization story is finished.
---
May 21, 2012 1:58 PM
If the EMC World 2012 logo using the head with a cloud on top of one half and weird-looking tubes sticking out of the other half makes no sense to you, you're not alone.
EMC CEO Joe Tucci commented on the face during the opening minutes of his keynote today, pointing to it behind him on stage and asking "How many of you does this guy creep out?" After applause, he added "I'm not the only one. Let's have a contest and see whoever comes up with the best name for this person. But I'm glad I'm not the only one creeped out."
---
May 21, 2012 10:52 AM
By EMC's count, the vendor made 42 product announcements on day one of EMC World 2012 today. At first glance, it appears only a handful at most were major product launches.
EMC did no pre-briefings for the rollout, so it's hard to say exactly how important they are. All we know is what is in the press releases, and the press releases are stingy with details. The VMAX 40K is important because it is EMC's highest end array and the platform was due for a refresh. There is a larger Data Domain disk backup device, and performance improvements to the Isilon OneFS scale-out NAS software. Nothing else jumps out as game-changing.
The biggest surprise is lack of a flash announcement. EMC is expected to disclose more details of its "Project Thunder" PCIe-based shared storage appliance and reveal more details of its XtremIO flash array acquisition at EMC World. But there will be no actual product launches for Thunder and XtremIO at the show, however. XtremIO isn't close enough to having a shipping product to talk about yet, apparently.
More product details will come out at the keynote today given by CEO Joe Tucci and COO Pat Gelsinger. There will also be briefings on the products launched today. Check back here for updates during the day, and at our SearchStorage.com's EMC World site for more detailed analysis of news from the show.
---
May 18, 2012 2:25 PM
Hewlett-Packard keeps upgrading its EVA line, although 3PAR is its high-growth midrange and high end storage platform. HP this week rolled out two new EVAs, the P6350 and P6550, with incremental additions to the HP EVA P6000 arrays launched last year.
The new models have twice the cache as the EVA6300 and EVA6500 they will replace. The EVA6350 has 8 GB of cache memory, and the EVA 6550 has 16 GB. The new EVAs also support solid state drives (SSDs). The previous generation EVAs support SSDs, but the original P6000 arrays did not. HP is selling 200 GB and 400 GB single-level cell (SLC) SSDs with the 6350 and 6550. Each controller can handle up to eight SSDs with a maximum of 25 SSDs in an array.
HP also added support for 3 TB SATA drives to bring the maximum capacity to 720 TB on the 6550. The new models are also the first EVA arrays to support vSphere Storage APIs for Array Integration (VAAI).
Pricing starts at $18,993 for the arrays, and 200 GB SSDs have a list price of $9,800.
The new systems include no features that other major storage vendors don't already have, and will fail to quiet critics who claim HP fails to innovate with the EVA. But HP storage product manager Matthew Morrissey said there remains a place for the EVA and HP remains committed to it with more than 10,000 units in the field.
"HP's view on storage is that it's evolving," Morrissey said. "We don't think every business is ready to make a move to the cloud or virtualization, and we think the EVA plays well in optimized traditional IT environments."
---
May 15, 2012 8:27 AM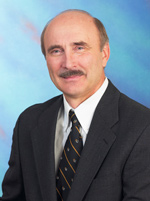 Profile: Randy Kerns
Storage consolidation seems to be a simple concept. If you reduce the number of storage systems, you benefit from fewer devices to manage, less space required, and less power/cooling demands. Yet there is confusion over exactly what the term storage consolidation refers to.
The confusion comes from some vendor messaging and what IT storage professionals actually view as storage consolidation. This leads to miscommunication and different sets of expectations about storage optimization projects.
For IT storage professionals, storage consolidation is about storage efficiency. A new storage system can be deployed to meet the aggregate performance and capacity demands to replace disparate storage systems. The simplest form of storage consolidation is to reduce the number of boxes on the floor. But storage consolidation does not mean one storage system for all purposes.
There are legitimate reasons why IT operations end up with multiple storage systems over time. While people claim this can be avoided through better management and planning, things just don't work out that way. Multiple storage systems come about because:
• Projects that require more storage come with a budget to purchase new storage systems specifically for that project.
• IT operations consolidate because of acquisitions or mergers.
• New capacity demands require more storage, and it often makes sense to purchase additional systems instead of expanding existing storage systems. That's because adding capacity to existing storage reduces the access density and overall performance. Also, the asset depreciation schedule for the existing storage system may make it impractical to reset the schedule with an addition.
The "single box for everything" concept is not practical. From an economic standpoint, not all data has equal value and less valuable data can be stored on less expensive, lower-performing storage. The economics of storing data includes the cost of the storage system and the operational costs for protecting and migrating data. The data typically has a lifespan that long outlives any storage system, and managing data over its lifespan is more important for the IT storage professional than the box currently in use. And storage systems are transient. They last a maximum of four or five years before they are replaced with the latest, greatest technology.
Tiered storage can lead to consolidation and enable storage efficiency. Using solid-state technology as a performance tier is a hot trend. Tiered storage allows for greater consolidation by managing the variations in performance requirements, which is really an exploitation of the change in probability access of data over time. This allows the storage system to support a greater amount of consolidation in support of performance and capacity demands.
(Randy Kerns is Senior Strategist at Evaluator Group, an IT analyst firm).
---
May 14, 2012 7:57 AM
A $13 million funding round will help accelerate the transition from Reldata to Starboard Storage Systems.
Starboard closed the round today, three months after re-launching with a new name and re-architected multiprotocol storage system, the AC72. Its lone venture capitalist investor at the time was Reldata investor Grazia Equity of Germany. Starboard's latest round is led by another German VC, JP Ventures GmbH, with participation from Grazia.
Starboard chief marketing officer Karl Chen said Starboard will use the funding to expand its sales, marketing and customer support. Chen said Starboard has about 40 employees now at its Broomfield, Colo., and Parsippany, N.J., offices and he expects that number to increase significantly over the next three months.
Starboard claims more than 40 customers and more than 1.5 PB of capacity sold for its AC72 systems. Chen said the vendor competes mostly with NetApp FAS2000 and FAS3000 and EMC VNX 5000 unified storage systems.
The AC72 supports Fibre Channel, iSCSI and NAS storage but merely having multiprotocol support isn't enough these days because the market is flooded with unified storage systems. Starboard will only win if it can live up to its promise to deliver greater storage efficiency and performance at substantially less cost.
Each AC72 system includes three solid-state drives (SSDs) for an acceleration tier. The system automatically writes large sequential workloads to cheaper capacity SAS drives and writes random transactional workloads to 15,000 rpm SAS drives.
Chen said the Starboard's typical customer is a small enterprise with 50 to 5,000 employees, $10 million to $1 billion in revenue and 50 to 500 virtual machines. "Our customers want to consolidate mixed workloads of unstructured, structured and virtualized data," he said.
---
May 10, 2012 10:54 AM
Storage
Quantum will add object storage as a tier on top of its StorNext file system with the help of an OEM deal with startup Amplidata.
Quantum revealed the OEM deal Wednesday, and said it will have a new family of disk systems with the object storage later this year.
CEO Jon Gacek said Amplidata will eventually become part of Quantum's cloud architecture, but a "big data" appliance will be Quantum's first product using the technology. That product will incorporate object storage as a tier on a device running StorNext. Quantum is targeting petabyte-scale content and data analytics with the product.
"The first incarnation will show up as a tier underneath StorNext," Gacek said. "Some customers will use it with tape, and some will use it to replace tape."
Gacek said Quantum looked at several object-storage vendors but picked Amplidata because of its performance and the way its BitSpread erasure coding algorithm disperses data to guarantee accessibility.
"Amplidata's performance is very strong," Gacek said. "More important to me is Amplidata's ability to do bit spreading to protect data and expand that to geospreading data, opposed to doing RAID and replication. That really lowers the cost of archiving."
---
May 10, 2012 8:44 AM
EMC today confirmed the poorly kept secret that it is buying flash array startup XtremIO. EMC did not disclose the price, but Israeli business publication Globes -– which first reported a deal was likely last month -– put the price at $430 million.
That's a steep price for a company that is not even shipping products yet, but it underscores EMC's serious push into flash. EMC said it will reveal details about its plans for XtremIo at EMC World later this month. EMC is also expected to flesh out details about its PCIe-based "Project Thunder" shared storage appliance at the show.
According to the XtremIO website, it's product is a clustered flash array that scales out for capacity and performance. XtremIO claims the system can be rapidly deployed with simple steps for creating volumes, defining hosts, and mapping volumes to host. The arrays support thin provisioning and global deduplication for primary storage, and XtremIO said it would be cost competitive with performance spinning disk storage.
---
May 9, 2012 8:44 AM
By Todd Erickson, News and Features Writer
Pivot3 is continuing its push in the virtual desktop infrastructure (VDI) space by working closer with VMware.
Last week, Pivot3 announced that its virtual storage and compute (vSTAC) line of appliances for virtual desktop infrastructure (VDI) environments for SMBs now support VMware's View 5.1 virtual desktop system as part of the Pivot3's participation in VMware's Rapid Desktop Program.
According to Lee Casswell, Pivot3's chief strategy officer, the Rapid Desktop Program and View 5.1's new vCenter Operations for View (vCOV) and View Storage Accelerator (VSA) features will help speed SMB virtual desktop pilot programs and deployments.
Pivot3's vSTAC appliances use a distributed RAID and grid computing infrastructure to allow individual appliance resources to be shared among an entire vSTAC deployment to better handle a VDI deployment's need for increased input-output operations per second (IOPS) and easy scalability. Each vSTAC appliance can support 100 virtual desktops. To increase an environment's number of virtual desktops, administrators add more appliances.
Casswell said View 5.1's vCOV will benefit SMB virtual desktop deployments because it allows IT departments without dedicated storage or virtual desktop administrators to monitor individual desktop and system health, troubleshoot issues, and assign resources from one pane of glass.
The VSA is similar to vSphere's Content Based Read Cache (CBRC) in that it takes advantage of linked clones by caching desktop image blocks to reduce storage I/O while reading View images, Casswell said. The VSA reduces performance bottlenecks and lowers storage costs.
Pivot3 is targeting state and local governments, education and remote offices and branch offices (ROBOs) of larger firms. The main driver for these markets, particularly education, is the increased use of personal computing devices in the classroom and business by end users, the so-called bring-your-own-device (BYOD) trend.
"Users are expecting to use their own PCs," Casswell said. That includes laptops, smartphones, and tablet computers. The IT administrators Casswell has talked with are shifting their focus away from standard desktop computing devices. "Rather than have to go and invest money in the end points, [administrators are] investing money in providing more intelligent centralized classroom designs," Casswell said.
James Bagley, a senior analyst with the analyst firm Storage Strategies Now, believes Pivot3 has positioned itself well for its VDI-in-a-box solution. "They are targeting the right markets," Bagley said. "Places where you have a medium-sized VDI environment and they've got a really easy way to address it."
Bagley continued to say that the SMB VDI storage market has no clear leaders yet.
"I don't know of anyone who right now really stands out," Bagley explained. "All of the [storage] manufacturers right now are working on similar capabilities."
Pivot3's vSTAC View 5.1 support is available immediately with pricing starting at $350 per desktop, which includes all licensing fees.
---