---
March 27, 2014 9:30 AM
Amplidata, an early object storage vendor, picked up $11 million in funding this week. That's a small haul compared to recent funding rounds for storage companies, but CEO Mike Wall said it will fuel a two-pronged strategy for Amplidata.
On the technology front, Amplidata is moving towards a software-only model. Today it sells its AmpliStor software with erasure coding packaged on commodity hardware, either its own bundles or through partners.
That brings us to the second part of Amplidata's strategy – expanding its partnerships. Wall said he is working on more deals such as the OEM relationship it has with Quantum, which uses AmpliStor on its Lattus archiving platform. Quantum was among the investors in AmpliStor's new funding round.
"I want to be software-only," Wall said. "Early on we shipped hardware, and we still do. But Intel has put out a reference design for hardware vendors, and we're in a position where we have a world-class erasure code stack that can run on pick-your-flavor hardware. Our business model will be, you can buy your hardware at the best price with the best performance and best quality you're comfortable with, and we'll provide you with the software."
Wall said Amplidata will maintain its channel but he expects the bulk of its revenue to come through partners. He said he is in various stages of discussions with large potential partners, including a telco/ISP company that is in beta now with a cloud storage offering using AmpliStor.
Regardless of how AmpliStor is sold, Wall said he expects object storage momentum to accelerate over the coming months. "Five years ago, this was a nice-to-have technology but not a must-have," he said. "Over next 12 to 24 months, it will be a must-have. When you look at the amount of data generated and the size of disk drives and data sets, traditional RAID methods are not sufficient. You need erasure coding. When you do all that in software and on commercial off-the-shelf hardware, it's too compelling to ignore."
Intel Capital led Amplidata's latest round, which brings Amplidata's total funding to $33 million. Hummingbird Ventures, Endeavor Vision, Swisscom Ventures and Quantum all participated. All were previous investors.
March 25, 2014 4:46 PM
Today, Google took its turn dropping its cloud storage prices.
Google today announced it was cutting pricing by as much as 68 percent for its cloud storage services, while also eliminating pricing for tiered services and introducing a flat rate for its Google Cloud Storage standard and Durable Reduced Availability (DRA) storage.
The price for the Google standard storage is 2.6 cents per Gigabyte per month and the DAR costs is down to 2 cents per Gigabyte a month. Previously, Google's cost structure was more complicated because customers paid a higher price on the first terabyte stored and the price per terabyte dropped as the capacity stored in the cloud grew.
"This is the most dramatic price drop we have seen and it's the most dramatic change of the model as it goes from tiering to a flat rate," said Nicos Vekiarides, CEO of TwinStrata, a cloud storage gateway vendor whose products move data to the Google cloud. "We were informed as a partner. Did we expect it to be this dramatic? I think a lot of folks are surprised right now."
Competitors like Amazon and Microsoft Azure will likely respond in kind, given the pattern of these price drops in the past. Cloud providers have been engaged in a price war in what analysts characterize as a land grab or "race to the bottom."
"What is interesting is how they will respond," Vekiarides said. "Traditionally, it's been an even playing field and they all kept it that way."
Google's price slash makes its storage services one of the cheapest on the market. The only options that cost less are cold storage services Amazon Glacier, priced at a penny per Gigabyte per month, and EVault LTS2 Local-Redundancy at 1.5 cents a Gigabyte per month. However, both Glacier and EVault have extra costs baked into their offerings.
"Both have greater charges for taking data out, particularly if they do it sooner than 90 days," said Lorita Ba, TwinStrata's director of marketing.
The low pricing is designed to lure more customers into the cloud but it's not the only variable that companies look at when considering moving data to the cloud. They need to look at performance, how the cloud service integrates with environments, and how it helps solve the issue of maintaining capacity and growth along with how it works in a disaster recovery situation.
"There are a lot of elements to cloud storage solutions," Vekiarides said. "But this enhances the value of replacing on-premise storage with the cloud. It makes the economic case that much easier."
---
March 24, 2014 4:21 PM
Copy data management vendor Actifio closed a $100 million funding round today. The round is likely the last funding it will need, and brings its total funding to $207 million and its valuation to more than $1 billion.
Andrew Gilman, Actifio's director of global marketing, said the vendor will follow with a product launch soon moving its software down into the mid-market. Actifio has focused on large enterprises and cloud providers, with an average selling price of $349,000.
The Actifio software creates virtual copies of data so it can be placed in any location and used for multiple purposes. The first use case to gain traction was backup but it has other use cases for companies looking to reduce the copies of data they store.
Gilman said most (51%) of Actifio's customers use its product for data protection, with 22% using it for resiliency (business continuity/disaster recovery), another 22% percent for test/development and the rest for analytics. He said 22% of the customers displace EMC, 15% displace Symantec, 13% displace CommVault and the rest displace other vendors' products.
Actifio claims the funding comes after a big 2013 year in which its bookings grew 182% over 2012. The vendor claims more than 300 enterprise users worldwide, and more than 25 cloud providers including IBM's SmartCloud Data Virtualization and SunGard's Recover2Cloud DR services. Actifio has customers in 31 countries.
Gilman said Actifio has about 260 employees and intends to grow significantly with the funding. He said an initial public offering (IPO) is planned but Actifio is in no hurry because "we're very methodical in everything we do."
"We want to continue to build out our platform and take the product into new areas," he said. "We will use this to go down into the mid-market and invest in end-user success."
Along with new product releases, Actifio will invest in what it is calling a Customer Success Engineering group led by David Chang, current VP of products and a founder of the company along with CEO Ash Ashutosh. "It's important that each of our users is delighted," Gilman said. "We take this seriously as data custodians."
New investor Tiger Global Management led the round with previous investors North Bridge, Greylock IL, Advanced Technology Ventures, Andreessen Horowitz, and Technology Crossover Ventures participating.
---
March 21, 2014 9:43 AM
Symantec's stunning firing of CEO Steve Bennett leaves the company with a third CEO in less than two years.
The move came as a big surprise because Bennett spent about half of his 18 months as Symantec CEO plotting a turnaround plan, and implementation of that plan is far from complete. Following the departures late last year of president of products Francis deSouza and CFO James Beer, Symantec will have a vastly different leadership team after a replacement is found for Bennett. Board member Michael Brown is the interim CEO.
The statement Symantec released Thursday about the firing quoted chairman Daniel Schulman saying the decision "was the result of an ongoing deliberative process, and not precipitated by any event or impropriety." Financial analysts point to lack of growth and loss of market share on the antivirus/security side as Symantec's biggest problems, but there have been issues on the backup and storage side as well. The biggest problem was the Backup Exec 2012 fiasco, which still is not fixed more than two years after its initial release.
Perhaps the main overall problem with Symantec is it is two companies under one umbrella. Symantec has never made storage and data protection an equal partner with security after acquiring storage software vendor Veritas in 2005. None of Symantec's CEOs since then – John Thompson, Enrique Salem or Bennett – were storage guys, and there have been intermittent rumors that the storage products would be spun off.  Veritas was a major storage market influencer as a standalone company, but Symantec is not seen as much of a force in the storage world.
Security and storage have mostly been separate divisions, and the two-pronged approach hasn't worked. Symantec's flagship backup application NetBackup is still doing well, and the decision to sell it as part of integrated appliances has worked out. But BackupExec is a mess, Symantec's storage management message is muddy, and it is also losing its iron grip on the anti-virus market.
It would help if the new CEO has experience in storage or data protection. Interim CEO Brown has that experience as a former CEO of Quantum and a Veritas board member before the merger. However, indications are that Brown will only hold the job until a permanent CEO is found. Let's hope the search committee keeps storage in mind when screening candidates.
---
March 20, 2014 4:00 PM
Tintri, which designs its VMstore storage appliances to be virtual machine-friendly, is releasing a plug-in to let customers manage VMstore inside of VMware's vSphere.
The plug-in lets Tintri customers manage their VMstore appliances from the vSphere vCenter management tool. It makes VMstore dashboards visible from the vCenter server, and they can get alerts and monitoring information there. They can also set snapshots, clones and replication policies in vCenter.
"The end users care about the ESX application or the virtual desktop or the SQL Server application, not so much the storage system," said Saradhi Sreegiriraju, Tintri senior director of product management. "We've exposed all the information from our VMstore dashboard into vCenter. Anything you can do from the VMstore UI – snapshots, clones, replication or monitoring – you can now do from the vCenter UI."
TheTintri vSphere Web Client Plugin will be available next week as a download from Tintri.
Tintri's selling point is it lets customers provision storage from the VM-level instead of having to deal with the LUNs and volumes associated with traditional storage arrays. Its greater integration with VMware comes as VMware moves more into storage with its virtual SAN (VSAN) software that turns hard drives, solid-state drives and compute running on VMware-connected servers into networked storage. VSAN is seen mainly as competitive to hyper-converged storage systems such as those from Nutanix, SimpliVity, Scale Computing and Maxta but it can also hurt VM-aware storage vendors. After all, VSAN enables companies to do many of the same things as Tintri does.
Sreegiriraju said Tintri doesn't consider VSAN a competitor because VMstore has been on the market for three years and its hardware is tuned to work with VM-aware software. He said VSAN will compete more with traditional storage systems. "VSAN is validating the architectural underpinnings that we have," he said. "We agree with VMware that you need a system that understands VMs at the VM level rather than  at the LUN level."
---
March 20, 2014 9:49 AM
Data Dynamics Inc., a new company selling a decades-old product, has enhanced its StorageX file management software to simplify storage migration planning and automate the ability to map metadata characteristics between source and target file servers in data migration projects.
Data Dynamics came out of stealth last September to breathe new life into the StorageX file virtualization application originally developed by NuView Systems in 2002. Brocade acquired NuView in 2006, but killed StorageX in 2010. Data Dynamics positions StorageX as a file migration tool rather than for file virtualization.
StorageX 7.1's new Advanced Design Mode provides an exportable grid view of a file server that allows administrators to regulate volumes on block LUNs, define the SnapMirror source and destination, adjust de-duplication ratios, sett quota limits, and change volume sizing. The grid looks like a spreadsheet,
"It identifies the source infrastructure in a file server," Data Dynamics CEO Piyush Mehta said. "As you populate the source information, it automatically asks pertinent questions on the target environment such as identifying the filer of NAS device, what is the volume name and what is the volume size."
It also automatically creates policies that help trigger the data movers. Previously, the process was done manually. IT administrators would have to understand the metadata from the source, and create shares and exports.
"Once they created those, they have to write scripts to move the data," Mehta said. "It's a fully manual process. It takes hundreds of hours and the risk of errors is high. (With our module) you save deployment time."
StorageX supports NetApp Data Ontap, EMC VNX and EMC Isilon application programming interfaces (APIs) so data migration can be done within and across those systems. Customers can use it to migrate from a NetApp filer to an EMC filer or vice versa.
The software resides on a VMware hypervisor and uses replication agents to pull data from the source and push it to the targets. It supports both CIFS shares and NFS exports within a single console. It moves data while it's still in use. It takes an initial copy and makes subsequent copies of the changes. It also detects NFS and CIFS access controls or security permissions and ensures file attributes are migrated correctly.
StorageX also has been upgraded with better reporting capabilities to export, sort and filter views and reports for selected storage resources. It can monitor agent utilization and trends, oversee device exports and shares, and audit migration policies and execution.
"The enhanced reporting provides utilization and trending of the entire migration process, the overall activity taking place across devices from the source to target side," Mehta said. "It tells what various states of the migration policies."
---
March 18, 2014 10:35 AM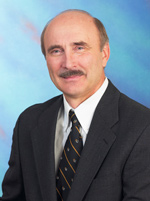 Profile: Randy Kerns
During a recent explanation I was giving on the lifespan of enterprise storage systems, I received an interesting question: what happens with systems taken out of service? There is a tendency to give a flip answer to that question, and it did bring laughter. But it is a legitimate issue, and I tried to explain what usually happens.
The most common option when replacing an enterprise disk-based system for primary storage for critical applications is to demote that system to usage for secondary storage. Secondary storage can mean less performance-critical application data storage, a backup disk target, or test/development data. The timing for replacing a system varies, but for larger enterprises the system is often used as primary storage for three years and is replaced after five years.  The cadence for replacement is usually dictated by maintenance costs, increasing failure/service rates, and technology change.
After that end of "useful life," what happens to the old storage systems?   For systems that are purchased, a depreciation schedule is applied by the accountants and IT does not usually expend the time and effort to challenge accounting practices. If it is a leased storage system, the system "disappears."  The "disappears" statement is one of those flip answers.  Decommissioning or demoting storage is a big effort for IT.  Data has to be migrated and procedures have to be changed.  There is potential for big problems, because these changes introduce risk.  But the storage system is taken out of service, out of the data center, and out of the building.
A leasing company may sell the system to a company that uses it for repair parts for other companies that want to hold on to systems for a longer period of time. An organization can save money if it is willing to use out-of-date with technology. However, not only will new storage systems get faster in that time, there will be savings in space, power, and cooling with new technology that could make the old systems more expensive than new models.
A purchased system can be sent to a recycling company.  A recycling company will recover components that have value and make a profit from selling the extracted elements. It's not always clear where these recycling companies are located and how they dispose of the systems.
Another way storage systems may be disposed of is by paying a company to haul them away. That company will sell the systems by the pound to a company that sees value in the metal pieces –- racks, doors, slides, chassis, etc.
There aren't many other options, although a few other ideas came up during our conversation:
Start more computing museums.  It seems that when people have old cars they love, but not enough to continue driving them because their useful life has ended, they put them in car museums. Why not do more of this with technology systems?
Give them to art schools so they can create some modern art sculptures out of them.
Give them to universities for educational purpose.
There are probably some other clever and funny ideas. Maybe the best solution is to invest in systems with greater longevity or with architectures where technology updates can be applied independently.
(Randy Kerns is Senior Strategist at Evaluator Group, an IT analyst firm).
---
March 14, 2014 8:44 AM
Avere Systems Inc. has added a new device to its NAS optimization FXT 4000 series that has higher capacity and better I/O performance.
The FXT 4800  is an upgrade to the company's all-flash FXT 4500 Edge filer, using 400 GB solid state drives (SSDs) compared to the latter's 200 GB SSDs. The 4800 also comes with a higher performance CPU, which the company claims improves I/O performance by 40 percent.
"The typical customer that buys the 4000 series don't want to deal with spinning disk," said Jeff Tabor, director of product marketing at Avere. "We are seeing environments using the 4000 have a lot of legacy NAS and they need a performance boost. Rather than add flash to their storage systems, they find it more cost effective to add a performance tier."
Avere's FXT Edge filer appliances use a combination of DRAM, nonvolatile random access memory,SSDs and hard disk drives to accelerate performance of other vendors' NAS nodes. The Avere FXT 4000 series is designed for sequential high-capacity storage requirements, with the FXT 3000 series for random I/O performance.
Avere's FXT filers reside between client workstations and core filers such as EMC Isilon, NetApp and Hitachi NAS to optimize NAS via a global file system.
A single FXT 4800 device can hold 12, 400 GB SSDs and can scale up to 240 Terabytes when 50 nodes are clustered. Two 4800 nodes can run at 140k I/Os per second, while 50 nodes can run up to 3.5 million I/Os per second.
Comparatively, one FXT 4500 node holds 15, 200 GB SSDs that can scale up to 3.0 Terabytes per node. Fifty clustered nodes scales up to 150 Terabytes and operates up to 2.5 million I/Os per second.
The FXT 4800 is available now.
---
March 13, 2014 10:15 AM
NetApp is planning to cut about 600 employees over the next year, following a 900-headcount reduction in 2013.
The vendor disclosed its plans in an SEC filing Wednesday, claiming it will cost about $35 million to $45 million for employee terminations and other costs. The 600-person reduction would amount to about five percent of NetApp's total employees, and follows NetApp's disappointing earnings and even more disappointing forecast given last month. Like its larger rival EMC, NetApp is feeling the sting of cautious IT spending as well as storage buying patterns that are changing due to the cloud, flash and other new technologies.
NetApp is not alone in feeling the heat. EMC in January said it would cut its staff by around 1,000. But NetApp sales have taken a bigger hit.
According to IDC's latest storage tracker numbers, NetApp grew revenue by 1.5 percent from the fourth quarter of 2012 to the fourth quarter of 2013. That was below the external storage industry growth of 2.4 percent. NetApp's market share dropped from 11.6 percent to 11.5 percent – placing it third behind leader EMC and IBM. EMC grew 9.9 percent in the fourth quarter and had 32.1 percent of the market. NetApp did outperform IBM and No. 5 Hitachi Data Systems, which both declined in revenue from the previous year. No. 4 Hewlett-Packard gained 6.5 percent but remains behind NetApp with 9.6 percent of the market.
In a report on NetApp today, Wunderlich Securities analyst Kaushik Roy wrote that the vendor's biggest challenge comes from new increased competition from cloud and flash vendors.
"The biggest risk to NetApp is the new technologies that are disruptive to its existing products and the emerging storage companies that are gaining traction," Roy wrote. "A large part of the non-mission-critical storage market is moving to the cloud. SMBs are increasingly using cloud-based compute and storage infrastructure … provided by vendors such as Amazon, Google, Microsoft and others who are using commodity hardware to build the infrastructure as a platform."
Roy also wrote that NetApp's investment in new technology has lagged its rivals, pointing out that NetApp does not yet have an all-flash array built from the ground up. NetApp does sell E-Series all-flash arrays for the high performance market, but its general purpose FlashRay all-flash system is not yet generally available while all other major storage vendors and a bunch of startups are selling all-flash systems.
---
March 12, 2014 7:39 AM
Condusiv Technologies recently upgraded its V-locity caching software with a central management console to manage I/O performance in physical and virtual environments from the application layer down to the storage.
V-locity takes a different approach to caching. The company's V-locity software is designed for Microsoft environments and resides in the physical server or virtual machine to provides intelligence to the operating system so it can more efficiently create I/O performance. The idea is to solve any performance bottlenecks without the need to add more hardware, such as solid-state drives (SSDs) or PCIe flash cards.
"There is an I/O explosion that is being created with the data explosion. We sit close to the application so that performance problems are solved right away," said Robert Woolery, Condusiv's chief marketing officer. "Everything from the host, the hypervisor, the network and storage get the benefit of faster I/O.
Woolery said the Microsoft operating system has inefficient write operations. It breaks up a file during the write process, so each piece of that file is associated with an I/O operation. That translates into numerous I/O operations for the storage. V-locity uses what the company calls a behavior analytics engine that gathers data on an application and operating system, which then is used to help the application optimize the I/Os.
"Based on the behavior, we tell the application a better way to optimize the I/Os. It tells the operating system not to break up a file and just sent it as one I/O," said Woolery. "The I/Os are optimized to the way the applications likes its blocks sized. Some applications are optimized for different block sizes."
V-locity also works on inefficient read operations. Instead of reading the same file over and over, data is stored on an intelligent cache and serves up files base on usage time and frequency.  The company claims it helps eliminate unnecessary I/O on the storage layer and improves response time by at least 50 percent.
Woolery said most server-side caching does predictive analysis based on the data just received.
"They don't know," said Woolery. "They are guessing at it. You could be wrong and you don't care if that involves just one I/O But if you guess wrong, you waste a lot resources on I/Os that you don't need."
The latest version of V-locity now has a central control management console so the the software can be deployed via only one product.
---