---
August 22, 2014 7:31 AM
HP StoreVirtual
,
Storage
Hewlett-Packard, struggling to find a successful storage platform outside of its 3PAR arrays, is making its StoreVirtual Virtual Storage Appliance (VSA) more cloud-friendly.
HP today said it will sell StorVirtual VSA – a virtual appliance based on LeftHand iSCSI SAN technology – as an integrated option for the HP Helion OpenStack and Helion OpenStack Community Edition.
HP has also added a full set of RESTful APIs, an OpenStack Cinder interface and Linux KVM hypervisor support for StoreVirtual, which already supported VMware vSphere and Microsoft Hyper-V.
HP also said it will add space reclamation and multipathing to StoreVirtual but did not give a timeframe. Space reclamation automatically frees unused space when users delete VMs and files, and multipathing is designed to increase throughput and reduce latency.
Craig Nunes, HP storage VP of marketing, said StoreVirtual is used mostly in remote and branch offices, and by small companies and service providers "shifting from hardware to software strategies."
Smaller all-flash array, virtual backup appliance too
HP is also adding a smaller capacity version of its entry level 3PAR all-flash array, the StoreServ7200. The All-Flash Starter Kit starts at $35,000 for eight 480 commercial MLC solid-state drives. The Starter Kit version of the two-node StoreServ 7200 will be available in late September. HP also has a four-node all-flash 3PAR StoreServ 7450 array.
On the backup front, HP is adding a 4 TB StoreOnce VSA and Hyper-V support to go with its previous VMware support. StoreOnce VSA, a virtual appliance version of HP's StoreOnce deduplication disk backup targets, launched in 2013 with 10 TB licenses. The 4 TB version costs $1,400.
HP storage declines continue
HP storage revenue continued its long pattern of decline last quarter, coming in a $796 million – down four percent from last year. During the company's earnings call Wednesday, CEO Meg Whitman said HP's traditional storage – mainly its mid-range EVA and high-end XP arrays – declined 14 percent. The category that HP calls converged storage – mostly 3PAR, StoreVirtual and StoreOnce – grew nine percent over last year with 3PAR growing more than 10 percent.
Whitman said the storage market is shifting from high end to midrange systems, and "I believe this plays into a sweep spot for HP."
August 21, 2014 10:21 AM
Object storage
,
Storage
ZFS storage veteran Nexenta is moving into the crowded object storage market.
Nexenta this week revealed plans for NexentaEdge as part of its strategy to expand beyond its NexentaStor software that runs on commodity hardware and takes advantage of open-source ZFS.
Unlike NexentaStor, the vendor has developed Edge from the ground with its proprietary IP along with "some ZFS DNA," according to CEO Tarkan Maner. NexentaEdge will run on industry standard x86 servers and support iSCSI block storage, OpenStack Cinder and Swift, and Amazon S3 Object APIs. It will use global deduplication to reduce network bandwidth and cryptographic hashing for data integrity.
Maner points to global deduplication as the major differentiator for Edge. "A problem with object storage is it requires a lot of network bandwith," he said. "We reduce that bandwidth with deduplication.
Nexenta will preview Edge at VMworld next week, and then begin an open beta program. Maner said he expects the software to become generally available by the end of 2014.
Object storage adoption is picking up steam, but Nexenta will have to make its 1.0 product mature quickly. Its competitors include EMC, Quantum, Cleversafe, Scality, Caringo, Exablox, and Amplidata.
IDC storage analyst Ashish Nadkarni said Nexenta faces stiff competition, but at least it not a newcomer to storage. Nexenta has been in the storage market since 2008.
"It's a first generation product, and it's going to get compared to what's already in the market," Nadkarni said. "And what is already in the market has been around at least two or three years and is probably ahead from functionality and maturity standpoints. Nexenta will have to play catch up. But on the positive side, they have an existing business and experience with storage customers. Having a lot of storage experience can help them come up to speed quickly."
Nexenta also upgraded NexentaStor and added a VMware Virtual SAN (VSAN) addition to its NexentaConnect storage acceleration and management software this week. NextenaStor 4.1 now supports all-flash storage systems running on commodity hardware, providing optimization for low latency. NexentaConnect for VSAN adds SMB and file services to VSAN, which only supports block storage.
Maner said Nexenta will also add a Fusion product in 2015 that allows customers to manage and analyze Nexenta and other file, block and object storage systems through a common interface. The first version of NexentaFusion will include multi-tenant monitoring and real-time analytics with version 2.0 adding storage provisioning and orchestration, according to the vendor's roadmap.
---
August 21, 2014 9:06 AM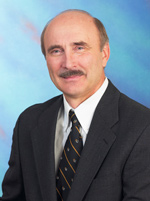 Profile: Randy Kerns
NAND Flash
,
Solid-state storage
,
Storage
The use of solid state technology in the form of NAND flash for storage systems changes the way we need to evaluate storage. While it brings power, space, and reliability advantages, the main reason for using solid state is performance – it accelerates applications.
Still, storage vendors often characterize their flash systems in ways more fit for spinning disk. The numbers usually quoted for storage systems are:
IOPS – The number of I/Os per second that a storage system can do.
Bandwidth – The measure of throughput for sustained data transfer as an MBps or GBps number.  Bandwidth measures are important when dealing with a high volume of data.  The data transfer rate is dependent on the size of the data transferred (block size) and the overhead processing between each block. Infrastructure options — including the fabric and the network reliability to ensure transfer completions without needed retries — are also considerations.
Latency – This represents the time required for an I/O operation to complete.
These need to be considered differently with an all-flash storage system.  First, IOPS is an aggregate number for a system but does not indicate what benefit an application or workload will achieve from a particular system.  As an aggregate number, it can be deceiving based on the size or scale of a system. The maximum number needs to be placed in context of the overall workload supported by the entire storage system.
Latency is the more important measure for solid state. Performance measurements go back to mainframe storage systems, when disk rotational latency and the ability to queue I/Os were individually measured. Response time was the important measure because it included latency and queue time. With a storage system design based on solid state technology, queuing is not the major factor as it is with electro-mechanical devices such as disk drives.
Many people are even mixing the terms response time and latency, and some vendors use them interchangeably.  Service time is latency and the data transfer time.  Latency with disk drives is seek time plus rotational latency before the data transfer completes.  However, vendors do not usually quote service time and use the term latency because it looks better comparatively than the latency of spinning disk.  Data transfer is limited by the interface and network connections so that is less of a product advantage to highlight.
Given that vendors quote latency and response time interchangeably without referring to service time, those two values must be used for comparative evaluations.  Important factors are how fast an I/O completes, and that it is a predictable amount. High variations in I/O completion create problems in management in addition to the effect on business.
For all-flash arrays, latency or response times are the important measures.  IOPS needs to be discounted. Because it is an aggregate measure, IOPS will not give you a good understanding of acceleration and the value that brings. How fast the I/O can be completed is the most important factor in the first level consideration for solid state storage.
The Evaluator Group has additional guidance on how to measure solid state storage performance.
(Randy Kerns is Senior Strategist at Evaluator Group, an IT analyst firm).
---
August 15, 2014 7:34 AM
Storage
Hyper-converged infrastructure vendor Pivot3 secured another $12 million in funding this week, bringing its total funding to about $100 million in 10 years.
Pivot3, based in Austin, Texas, has been selling hyper-converged systems longer than better known (and better funded) competitors Nutanix and SimpliVity. But Pivot3 customizes its systems to go after targeted markets such as video surveillance and VDI while the others are more data center-centric.
Pivot3's vSTAC family of hyper-converged systems all run on the same vSTAC 3 operating system but are packaged with applications that support specific verticals.
Pivot3 began selling to the video surveillance market and then added solutions for VMware-based Horizon virtual desktop deployments. CEO Ron Nash said the company has installed hyper-converged infrastructure solutions in more than 1,000 customer locations.
"The underlying technology is hyper-converged," he said. "We take the same product and package it to solve a business problem for the business users. Most of our customers don't know that is what they are using, particularly in the video surveillance market since they are not technologists. One of our customers is a bunch of hospitals in the United Kingdom. They use the hyper-converged infrastructure and VDI but the staff knows it as a production enhancer. They see it as a production tool."
Nash said the new funding will be used to add vertical products, which will involve new partners.
"We'll have more solutions for vertical markets and that is where the partners come in," said Nash. "They have additional applications. The strategy for a company this size is to do what it needs to do to go public. We think this company has a broad enough technology that we can be an independent company as some point. We are on that path."
The funding round was led by new investor S3 Ventures and current investors InterWest Partners and Mesirow Financial.
---
August 14, 2014 12:40 PM
NetApp
,
Storage
Despite a drop in revenue from last year, NetApp executives painted a rosy picture of their outlook during their earnings call Wednesday evening. They expressed optimism over the pending FlashRay release, a new version of Clustered Data OnTap and a rise in enterprise and government spending.
On the downside, NetApp is still feeling the sting of decreased revenue from the loss of its OEM deal with IBM, and that problem will get worse until the vendor finds alternative channels for the products that IBM sold.
On the product front, NetApp CEO Tom Georgens said the vendor is on track to launch its long-awaited FlashRay all-flash array this year and there will be shipments to select customers in September. NetApp already sells an EF-Series high-performance flash array, all-SSD versions of its high-end FAS8000 system and hybrid FAS arrays, but FlashRay is its first system designed from the ground up for flash.
"We've been saying for quite some time that [FlashRay] is a this-year product, and we'll actually see customer shipments next month," Georgens said. "We think flash will live in many incarnations – in hybrid storage, as standalone devices and as a compelling component of all-flash FAS, which is an all-flash node in a broader cluster leveraging all the data management and transparent volume migration that comes with it."
Georgens also talked about the next release of Clustered Data OnTap. Clustered Data OnTap 8.3 will have OnTap features that did not make it into previous releases of the Cluster mode such as MetroCluster for high availability.
"MetroCluster allows us to compete with recovery times that are superior to all of our competitors," he said. "It's a clear differentiator for us."
Georgens said NetApp experienced an increase in spending from enterprises last quarter, and when is the last time you heard a CEO from a large storage company say that? He said there was an increase in deals over $1 million from last year. That includes a $9 million deal with an energy company  involving OnCommand Insight software.
"We saw strength back in the enterprise," he said. "I won't say it's universal but I think probably the biggest indicator of confidence in the future is large transactions and enterprise license agreements, which is a long-term commitment to NetApp."
Georgens said cloud service providers are also spending – "enterprise is where the money is, cloud service providers are where the growth is" – and he expects federal government spending to be higher at the end of this year without the impact of a shutdown.
Its product revenue last quarter of $1.49 billion declined two from last year, and branded revenue ticked up only one percent. And the mid-point of its guidance for this quarter will be a bit down from the $1.55 billion in revenue from a year ago.
So why isn't NetApp selling more?
When asked that by an analyst on the earnings call, Georgens said much of NetApp's recent business is deferred revenue – such as the large OnCommand deal. He said these sales will show up as future revenue.
NetApp's OEM revenue of $109.8 million was down 23 percent from last year, and Georgens said he expects to see 40 percent declines in coming quarters. OEM revenue is now 8.6 percent of NetApp's overall revenue, down from 11 percent last year and 14.5 percent two years ago.
Branded revenue of $1.36 billion increased one percent – the same as EMC's product revenue increase last quarter – and Georgens said he a mid-single digit increase in product revenue for the fiscal year (which ends next April.)
---
August 14, 2014 9:20 AM
Storage
Cloud storage controller vendor Nasuni pulled in $10 million in new financing in an extension of its Series C round this week, bringing its total amount of investment raised to $53 million since its founding in 2009. The company plans to use the new funds to expand its engineering, customer support, sales and marketing departments with a goal of expanding from its current employee total of 70 to at least 100 in 2015.
"We are making a run to become an public company. That is our goal," said Wayne St. Amand, Nasuni's vice president of global marketing. "We see a shift in the market toward using the cloud for primary storage."
St. Amand said Nasuni has about 200 customers, and its second-quarter bookings increased 232 percent over last year.
"For the first seven months of this year, we achieved more sales compared to the full year of 2013," he said.
Nasuni targets the storage-as-a-service market. Its cloud  controller resides on a customer's site and  Nasuni's UniFS Global File System makes data available no matter where it is located along with  centralized storage management and automatic data protection. The controller is available on a hardware appliance or as a software virtual appliance that customers can install on any hardwaremers
Nasuni's customers use the public cloud for tier-2 file data which is accessed on a regular basis, but the vendor recently signed a partnership with Cleversafe to support customers who want a private cloud.
"A private cloud is more economical for some customers who are in the petabyte range," St. Amand said.
Previous investors Flybridge Capital Partners, North Bridge Venture Partners and Sigma Partners all participated in the new funding. Nasuni has raised $53 million in funding since its inception. The new round is an extension of a $20 million  Series C round from October 2012, adding to an $8 million Series A round and a $15 million Series B funding round.
---
August 12, 2014 12:03 PM
Storage
Nimble Storage today completed a product refresh it began in June with its CS700 high-end system. Today it added CS500 and CS300 arrays, which like the CS700 use new versions of Intel processors to speed performance over Nimble's previous generation of arrays.
The CS500 replaces Nimble's CS400 and the CS300 will replace the CS200. The vendor claims a 50 percent performance boost for the new arrays over the systems they will replace.
"Think of them as we've brought the CS 700 architecture down across the entire platform," said Dan Leary, Nimble VP of marketing. "These have slightly less CPU cores, and bring costs down to midrange customers. We drive performance more from CPUs than from hard drives or solid-state drives (SSDs)."
The CS700, CS500 and CS300 are all 3u dual controller hybrid flash systems with a maximum of 36 TB or raw capacity inside the box with the ability to scale to 256 TB with expansion shelves. The difference is in the processor and number of CPU cores for performance. The CS700 uses Intel Ivy Bridge while the CS500 and CS300 use Sandy Bridge processors. Nimble calls the CS700 its extreme performance family, the CS500 the high performance family and the CS300 the base performance family. There is also an ultimate performance scale-out cluster option of up to four clustered CS700 systems.
Leary said the CS300 is for departments, SMBs and enterprises running a mix of databases, Microsoft Exchange and VMware but not applications requiring "bleeding edge performance like online transaction processing."
The CS500 is aimed at applications with more intensive I/O operations and the CS7000 is for applications needing the highest level of performance.
Like the CS700, the new systems work with Nimble's All-Flash Shelf (AFS) that was introduced with the CS7000 in June. Also like the CS700, the CS500 and CS300 include two Gigabit Ethernet (GigE) ports and the option for two dual 10GigE or two GbE SFP+ connections per controller. Nimble is expected to add Fibre Channel (FC) connectivity by the end of the year. Nimble storage arrays have been iSCSI from its inception.
Leary wouldn't give specifics on the coming FC, except to say, "We still do have Fibre Channel on the roadmap and these products are broadly compatible with that strategy."
Nimble has not upgraded its CASL operating system for the new hardware. "CASL was designed to take full advantage of all the CPU it can get," Leary said.
Leary said Nimble intends to eventually add the ability to upgrade from a CS200 or CS400 to the new models through software upgrades, but that is not available yet.
---
August 11, 2014 2:25 PM
Storage
Axcient introduced the second generation of its back up and disaster recovery virtual appliance that now is available in smaller storage capacities with reduced  backup times. The new appliance allows companies to replicate data, applications and virtual machines into the cloud for granular system protection and disaster recovery in VMware environments.
Daniel Kuperman, Axcient's senior product marketing manager, said the company has had 350 deployments of the Axcient virtual appliance and 80 customers. The virtual appliance launched last March, which works similarly to the hardware appliance that Axcient sold since 2009, handled 20 TB backup data. It provided local and cloud replication, local server failover, and granular local recovery of files, folders, applications and images.
The new version comes in several form factors and capacities of 1 TB, 2TB, 4 TB, 6TB, 10 TB, 14 TB and 20 TB, and Axcient said it has a 50 percent reduction in backup times.  It supports hardware running AMD processors, while the previous version only worked with Intel servers.
"Customers wanted it to be faster. They wanted it to be a lighter storage footprint," Kuperman said. "They also wanted it to run on hardware, specifically they want to repurpose an existing hardware appliance they had."
Kuperman said the improved backup speed comes from tweaks Axcient made to the change block capability. The virtual appliance pricing starts at $14 a month for the 1 TB version.
Kuperman said Axcient plans to support Microsoft Hyper-V, although there is no timeframe for that yet.
"It's significant that we are speeding up the process for Hyper-V," he said. ""We are getting requests from multiple fronts, froms MSPs who say their customers are coming to them (with the request)."
---
August 11, 2014 11:25 AM
Private Cloud
,
Quantum
,
Storage
,
StorNext
Quantum added cloud services and file sync and share technology through its acquisition of Symform last week. The interesting part will be to see how it implements these technologies with its current archiving and backup products.
Symform claims 45,000 customers use its services, mostly consumers and prosumers who pool their own hardware to form a cloud. Symform said its cloud includes petabytes of storage and billions of data objects under management. Quantum will continue that service, but is more interested in the platform and technology than the pure sync and share business.
Janae Lee, Quantum's senior vice president of strategy, said Quantum will expand the technology to fit its enterprise business model.
"Clearly, that's not the way we would run that type of service in the markets we participate in," she said of Symform's consumer and prosumer model. "This is a platform and technology acquisition. We'll adhere to what they've done but monetize it in a more traditional business-to-business way."
Quantum did not disclose the purchase price, but said it is hiring Symform's development team including the startup's founder and CTO Bassam Tabbara.
The Quantum news release about the deal said the Symform technology will augment Quantum's Q-Cloud data protection service and the nearline private cloud offerings that are part of its StoreNext and Lattus platforms.
Lee said the deal does not mean Quantum is looking to compete with public clouds such as Amazon or with file sync and share vendors such as Dropbox and Box.
"We don't want to compete with Amazon. That's not a winning model," she said.
As for file sharing, she said, "that's becoming a pretty populated market. Everybody's having one now. As a standalone business, that would be a difficult market to penetrate. It needs to be part of a larger solution. We can package these technologies together [with current Quantum products]."
She added that Quantum customers have expressed interest in hybrid and private clouds as well as application services.
"We can take this technology that's been proven in a public cloud and apply it as a private cloud model," Lee said. "We can go to a large enterprise customer and say, 'Hey, this has worked with 45,000 end points.'"
---
August 10, 2014 7:55 PM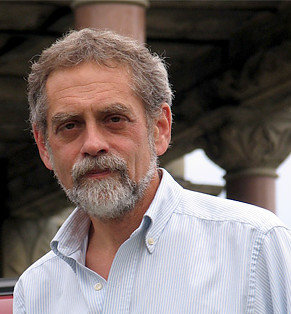 Profile: Rich Castagna
DRAM
,
MCS
,
NVDIMM
,
Solid state disks
NVDIMM technology, one of the latest players searching for a position in a flash field that's growing more crowded, shares enough traits with DRAM memory, DIMM-based flash storage and other solid state products to make it hard to pin down. The number of vendors touting NVDIMM products at the recent Flash Memory Summit attests to the growing interest in so-called bridge technologies that may be able to narrow the gap between traditional server memory and storage subsystems.
DIMM-based flash storage—often referred to as memory channel solid-state storage (MCS)—is, itself, a new alternative on the flash storage menu. It uses server DIMM slots that typically reserved for DDR3 (or DDR4) DRAM memory to provide fast, low latency solid-state storage for the host server. But MCS is intended as a flash caching alternative or as persistent storage and doesn't extended or otherwise enhance a server's memory.
NVDIMM, on the other hand, is closer to DRAM—in fact, it's basically the same memory technology equipped with super caps that make it nonvolatile and, therefore, more stable and predictable than DRAM which needs a steady power source to maintain its contents.
While many of the vendors were showing products that were either in limited production or pre-production, the consensus was that the anticipated price for NVDIMM products was likely to be anywhere from three to five times the cost of DRAM. That price alone clearly takes NVDIMM out of the realm of flash storage and as long it remains that high, places it firmly in the "niche product" category. Also, given the cost of the technology behind NVDIMM, capacities of the available products tend to be more along the lines of standard DRAM rather than the much cheaper flash-based storage.
But according to Tinh Ngo, director of business development—data communications at Viking Technology, as key server component such as Intel begin to tailor their products to use NVDIMM efficiently, a broader market should develop. He noted that SuperMicro is currently selling servers that support NVDIMM.
Enmotus, a startup that specializes in automated tiering software, can tier virtually any type of storage installed in a server, including hard disks, all forms of flash (PCIe, M.2, SATA, SAS, etc.) and NVDIMM, according to Adam Zagorski of Enmotus' marketing team. This gets storage tiering about as close to memory as it can get these days, narrowing the gap by treating a memory technology as persistent storage.
WinDawn Technology, based in Wuxi, Jiangsu, China, demonstrated their NVDIMM product, which they claim is the first of its kind developed and built in China. Henry Huang, chief technologist for WinDawn, explained that they were positioning their product which comes in 1 GB, 2 GB and 4 GB configurations as a backup for DRAM. With the NVDIMM backing up main memory, if the server should lose power the session and all of the data that was in memory could be recalled immediately and processing could resume. Although it may seem like a rather exotic implementation, it would certainly fit in well for some financial data processing such as trading systems.
Many of the technical experts at the Flash Memory Summit felt that NVDIMM was promising, but more as a concept perhaps than a product. The goal is to erase the line dividing memory and storage for a continuum of unfettered caching or tiering, but many in the business expect that it's more likely that the goal will be realized when faster technologies emerge as NAND flash replacement, if those new techs can provide performance approaching DRAM speeds but at a reasonable cost.
---