---
September 6, 2018 11:05 AM
The long-awaited convergence of the Dell EMC midrange storage into one platform will happen in 2019, according to Dell Technologies' chief storage honcho.
Jeff Clarke, VP chairman of products and operations, said on Dell's earnings call today that the engineering teams from the current Dell EMC midrange platforms are hard at work on the next-generation midrange array. Midrange storage has been a sore spot for Dell's storage sales since the EMC merger completed in 2016. Dell EMC storage did have its second straight quarter of strong growth, however, increasing 13% year-over year to $4.2 billion. Dell EMC has now consecutive quarters of double-digit year-over-year growth following a series of share losses during the merger transition.
"We're pleased but not satisfied," Clarke said of Dell EMC's storage performance.
Clarke pointed to increased demand in high end storage, unstructured data and data protection products as storage highlights. Dell also reported triple-digit growth in hyper-converged infrastructure, but Clarke spent a lot of time talking about his midrange plans.
"I'm pleased with the progress we've made, and there's more to do," he said. "I've been very clear that we still have more midrange product than we'd like long-term. It takes a while to develop a new midrange product, which we are focused on and committed to have next year. In the interim, we're going to increasingly make the portfolio we have more competitive. Behind the curtains, there's more developers working together on new technologies and innovating as one single team than we had a year ago."
He referred to recent upgrades to Dell EMC's major midrange platforms, the Unity (legacy EMC) and SC (legacy Dell) arrays as steps to make them more competitive. The vendor made the products' UIs look more alike and now supports CloudIQ predictive analytics on both products, foreshadowing the move to a single platform.
Clarke said Dell EMC VxRail and VxRack hyper-converged systems have accounted for more than $1 billion in revenue since their launch, and are on track for $1 billion for 2018.
Dell executives did not take questions on the privately held company's plans to sell shares on the public market. However, Dell filed an amended S-4 registration notice this week with the Securities and Exchange Commission (SEC) and is expected to set a date for an initial public offering within a few weeks.
August 30, 2018 5:26 PM
Sometimes a storage startup makes a bang, fades into the background, and you forget about it – until the company snares a passel of new investors. That was the case with NAS controller specialist Infinite io, a newcomer that wants to shake up traditional file storage.
The Austin, Texas-based network virtualization vendor this week said it has $10.3 million to speed its advance into NAS and cloud, with a special focus on NetApp shops.  The money was provided by a combination of institutional and private investors. Former Motorola CEO and Cleversafe founder Chris Galvin led the round with his son, David Galvin, who runs San Francisco-based Three Fish Capital.
Chris Galvin launched Cleversafe in 2005 and helped pioneer the concept of object storage. IBM acquired Cleversafe for $1.3 billion in 2015 and has adapted the technology as its IBM Cloud Object platform.
Infinite io also obtained institutional funding from Chicago Ventures, Dougherty & Company, Equus Holding and PV Ventures, a venture firm run by X-IO Technologies CEO Bill Miller.  Chicago Ventures is a repeat investor, having furnished Infinite io with $3.4 million in seed funding in 2015.
Another storage industry notable to invest is Dean Drako, the founder and former CEO of data protection specialist Barracuda Networks. Drako now runs cloud-based security vendor Eagle Eye Networks.
Infinite io CEO Mark Cree said the funding will be used to hire engineers, sales reps and operations staff. Six newcomers have been brought aboard this week, Cree said.
"A lot of it will be just getting more feet on the street in sales. The other part of it is that our device is so foreign to anything else out there in storage. We aren't a file system or additional mount point. What we really are is a big flash meta-database," Cree said.
Using a hardware gateway to offload data to the cloud is not a new idea. Avere Systems (now part of Microsoft), Nasuni Corp. and Panzura have offered NAS file gateways in the past. There is still demand for such hardware products, but enterprise preferences are changing. More and more data centers prefer to run cloud-based NAS software on industry-standard gear.
Scale-out NAS vendor Qumulo has added a cloud-spanning file fabric in its software-defined storage appliance, and there are a number of object storage vendors that position their products as a low-cost, low-latency but high-capacity archives.
Infinite io eschews a native file system, while still tackling the growing demand for native scale-out storage.  The 2U Infinite io Network Storage Controller (NSC) white box serves metadata from DRAM and includes 5 TB of flash to handle software code and large file systems.  The product embeds standard x86 code and off-the-shelf packaging.
Customers have the option to purchase it solely as a NAS accelerator or bundle it with Infinite io's cloud tiering software for back-end object storage. Cree said his company plans to introduce a software-only version on prequalified commodity servers in 2019.
Cree said the product is used by organizations in genomics, government, media and entertainment.
The NSC appliance sits as a bump on the wire to encrypt each payload before it is sent to the storage. The in-band device fronts a NAS filer, but application clients see NSC as local storage. The transparent control plane serves as a proxy to connect servers and storage. Three nodes are required for failover, and a single cluster can scale to 12 nodes.  The cluster connects to any back-end object storage for cloud tiering.
Infinite io NAS software inspects all data traffic in the NAS head. That helps it build a metadata library of commonly accessed files. The cloud software automatically shuttles inactive data to the cloud, based on user-defined policies.
Cree has been down this road before. He launched NAS cloud-based caching startup StorSpeed in 2007, and it amassed $13 million before investors turned off the spigot. The company was renamed CacheIQ.  NetApp subsequently paid $90 million for the CacheIQ technology in 2012, tucking it on its unified FAS arrays.
Cree started Infinite io with Jay Rolette and Dave Sommers. Rolette is vice president of engineering and formerly was the chief technologist at Hewlett Packard Tipping Point, which was sold  to TrendMicro when HP split into two companies in 2015. Sommer is Infinite io's vice president of operations and a former vice president of engineering at Adaptec, now part of Microsemi.
---
August 30, 2018 8:23 AM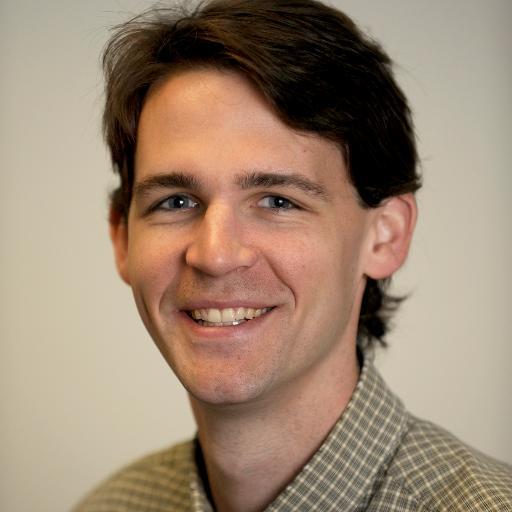 Profile: Paul Crocetti
Disaster Recovery
In "The State of IT Resilience," analysis firm IDC estimates that as many as 50% of organizations could not survive a disaster event. A co-author of the report says long-time threats of hardware failure and human error have been minimized by advanced technologies only to be replaced by sinister threats such as ransomware.
"Many organizations do not have properly protected and staged offsite data, have not tested the [disaster recovery] environment, or do not have automated DR processes as part of documentation and planning," said the report, written by analysts Phil Goodwin and Andrew Smith. "The reasons for this are complex, but principal among them are typically cost, time and training."
The report, commissioned by DR and resilience provider Zerto, defines IT resilience as "an organization's ability to protect data in the event of any unplanned or planned disruption and, simultaneously, support data-oriented initiatives for business modernization and digital transformation."
Forty-nine percent of organizations have suffered a data loss event in the last three years, said Goodwin, an IDC research director of storage systems and software. Ransomware and other types of malware are top drivers of data loss.
"The cardinal sin of data protection is not being able to recover data," Goodwin said.
Goodwin said an air gap – creating a physical disconnect between primary and backup data – is critical in protection from ransomware. He noted that ransomware hitting backups is prevalent now. Replication, for example, doesn't have an air gap. The cloud and tape, though, are two possible platforms for creating that disconnect.
Damages rise quickly when you're down
For the report, IDC received responses from 500 senior-level IT and business managers. Ninety-three percent reported experiencing a tech-related business disruption in the past two years. In addition, 20% of respondents experienced major reputational damage and permanent loss of customers as a result of disruptions.
IDC has determined that the average cost of downtime is $250,000 per hour, including indirect costs of lost revenue and lost productivity.
"The survey results indicate that most respondents have not optimized their IT resilience strategy, evidenced by the high levels of IT and business-related disruptions," the report said. "However, the majority of organizations surveyed will undertake a transformation, cloud or modernization project within the next two years."
On the plus side, organizations are taking advantage of the cloud for data protection, Goodwin said. Disaster recovery as a service (DRaaS) has helped make DR more affordable and easier, especially for businesses that might have previously balked at the cost and complexity.
"DRaaS has fundamentally changed the economics of disaster recovery," Goodwin said.
In addition, 85% of organizations plan to hire and/or train more staff, and 94% expect to spend more on IT resilience in the next 24 months.
However, if cost is still an issue, Goodwin recommended an organization figure out how to more effectively use people and technology resources.
"Take a look at process and improve that first," Goodwin said.
---
August 29, 2018 6:53 PM
After weeks of uncertainty, the Tintri bankruptcy saga has been resolved.
DataDirect Networks (DDN) said it will pay nearly $60 million for Tintri and plans to reveal the product roadmap by December. According to a published report, DDN's bid topped an offer from  Austin, Texas, hedge fund ESW Capital. U.S. District Bankruptcy Court Judge Kevin Carey reportedly approved the terms of DDN's asset purchase following an auction that spanned six rounds of bidding over two days.
DDN said its immediate plan is to restart service and support for existing Tintri customers as soon as this week.  DDN and Tintri signed a letter of intent in July.
Considering Tintri's financial woes, industry observers wondered if Tintri could be had for pennies on the dollar. Legal news website Law360, citing court documents, said DDN's final offer of $53.8 million was nearly $14 million higher than its stalking horse bid of $40 million. According to Law360, Santa Clara, Calif.-based DDN reportedly will provide $35 million in cash and $15 million in guaranteed royalty payments to be spread over a three-year period, followed by nonguaranteed royalties in the ensuing years.
DDN subsequently disclosed its acquisition price at $60 million. DDN officials must have had an inkling a favorable decision was forthcoming. The vendor is attending VMworld this week, a trade show where it has never had much of a presence. Company representatives at Tintri's trade booth cracked open champagne to celebrate the news.
Tintri had already bought a booth at VMworld before it went belly up. The signage on that booth read, "Tintri by DDN." As late as Tuesday, however, reports circulated that a private equity fund was making a last-minute play for Tintri and the judge pushed back his decision one day.
Aside from the Tintri virtualization technology, DDN will inherit Tintri's 1,500 customers, which include 21 Fortune 1000 firms. The customer list includes AMD, Avaya, Chevron, Comcast, NASA, SONY and Toyota.
"This is a great opportunity for us to expand into the enterprise space," DDN president Paul Bloch said. He said Tintri's "fantastic file system" provides a counterpoint to DDN's Gluster parallel file system-based flagship storage for high-performance computing.
Bloch said DDN plans to boost Tintri headcount to about 200 employees within the next year.  "We plan for Tintri to be in the black within a year," Bloch said.
DDN said it plans "substantial investments" in Tintri's roadmap in areas that include analytics, databases, NMVe flash and server virtualization.
DDN said Tintri will operate as a separate engineering, sales and support division. As the Tintri bankruptcy process unfolded, the vendor's customers expressed fears it would interrupt maintenance and support. DDN said it would honor those existing agreements.
According to Tintri bankruptcy filings, the Mountain View, Calif., vendor owes about $8.8 million to creditors and has a cash balance of about $200,000. Tintri laid off about 75% of its workforce to cut costs, although that alone was not sufficient to outrun mounting losses.
The Tintri bankruptcy capped a stunning fall for the once-promising company, which carved a niche in the all-flash market by selling virtualization arrays to VMware shops.  The company completed an ill-fated initial public offering in June 2017, an undertaking it took when private funding dried up.
Tintri filed to raise $109 million, but its IPO was postponed due to lackluster interest. When it popped, shares opened at $7, well off the $11 target. By June, Tintri shares dropped to penny-stock status.
CEO Thomas Barton resigned in June, less than two weeks after Tintri sought Chapter 11 protection. Barton took the reins in April, but stepped down when he could not cobble together a funding deal.
Tintri claims to have between 1,000 and 5,000 creditors. FlexTronics International, Tintri's chief manufacturing partner, ceased shipping products this year, citing unpaid bills. According to court documents, FlexTronics is owed $4.48 million, which accounts for about half of Tintri's outstanding debt.
(Dave Raffo contributed to this story)
---
August 29, 2018 6:08 PM

Profile: Carol Sliwa
The record $94 million funding round that Cloudian trumpeted today suggests investors have plenty of interest in highly scalable object storage and distributed file systems.
Cloudian sells turnkey HyperStore object storage and HyperFile NAS appliances. Customers also can install Cloudian storage software on industry-standard servers.
The San Mateo, California-based startup's fifth round of financing exceeded all prior rounds combined and lifted its overall today to $173 million since Cloudian storage launched in late 2011.
The latest Series E round isn't all money. It included a previously announced $25 million contribution from Digital Alpha, a private equity firm started by former Cisco Systems executives. Additional investors include Eight Roads Ventures, Goldman Sachs, INCJ, Japan Post Investment Corp. (JPIC), NTT DoCoMo Ventures and Wilson Sonsini (WS) Investments.
Cloudian plans to use about two-thirds of the money to expand its global sales, marketing, service and support efforts, and the rest will bolster its engineering work, according to Jon Toor, the company's chief marketing officer.
Toor said Cloudian currently employs about 165 people in North America, EMEA and a recently opened office in Australia. He said the company plans to add local staff in regions such as Eastern Europe, Spain, and possibly Dubai.
Cloudian storage plans
Toor said the Cloudian storage engineering team's areas of focus will include expanded Amazon S3 API functionality, additional partner qualifications and certifications, and further integration of  and HyperFiler technology. Cloudian in March completed the acquisition of Milan, Italy-based Infinity Storage, which previously worked with the vendor on HyperFile.
"There's always things that customers are looking for. For instance, in media and entertainment, they're always looking for functionality that makes information easier to find," Toor said. "As we go into more and more use cases, we identify new and different opportunities to improve the product and make it more suitable for those use cases."
Cloudian had significant momentum heading into the year. The startup finished 2017 with 3x revenue growth and its customer base growing past 200. CEO Michael Tso said the vast majority of sales went through value-added resellers by the end of the year, indicating to him that the product was "ready for a broader channel."
Substantial Cloudian partnerships include an OEM deal with Lenovo and an EMEA-based reseller agreement with Hewlett Packard Enterprise. Others include Cisco, Microsoft Azure, Google Cloud Platform and Rubrik.
The customer base for Cloudian storage tends to be industries that need to store large files and data sets, including health care, media and entertainment, and manufacturing. Toor said the company is also seeing growth in Internet of Things (IoT) use cases that require highly scalable, distributed storage systems to store data cost effectively.
---
August 29, 2018 1:38 AM
What does a vendor do when storage sales lag projections? If you're Hewlett Packard Enterprise, you blame it on potential vagaries in currency.
On Tuesday, the Palo Alto, Calif, hardware maker reported $887 million in storage revenue for the July quarter. In dollar terms, HPE storage revenue gained 1% from the same period a year ago, but it's down 2% after adjusting for currency.
The decline interrupts HPE's string of strong storage earnings stemming mostly from the 2017 acquisition of Nimble Storage and, to a lesser extent, hyper-converged pioneer SimpliVity Corp.
HPE CEO Antonio Neri downplayed the slip and pointed to growth in HPE hyper-converged systems. He said that segment grew 130% year over year and reached an annual run rate of $1 billion.  Neri said HPE Synergy composable infrastructure is deployed by more than 1,600 customers.
He said demand for HPE storage is rising in analytics, edge environments and high-performance computing.  HPE plans to invest $4 billion in its Intelligent Edge segment, which grew revenue 10% to $785 million last quarter. Year to date, the Intelligent Edge-Aruba software-defined WAN product portfolio has gained 12% to $2.1 billion.
"At the same time, we saw 70% growth in big data storage. We expect improved organic growth (next quarter) as we drive increased sales productivity and as our latest storage offerings gain customer traction," Neri said.
HPE storage revenue is not broken out by product category. The HPE storage flagship is the all-flash 3PAR StorServe family of SAN arrays. The vendor also sells entry-level MSA Series SAN, StoreVirtual systems and and StoreEasy NAS, along with HPE ProLiant SAS enclosures for server-side storage.
HPE acquired Nimble hybrid and all-flash SAN arrays mainly for the Nimble InfoSight cloud-based predictive analytics, which it has gradually been implementing on 3PAR arrays.
Still, HPE overcame weak storage performance to notch overall gains. Top-line revenue of $7.76 billion was up 4% and beat the consensus of $7.68 billion.  Non-GAAP earnings of 44 cents a share also beat estimates by 7 cents.
HPE hybrid IT accounted for 78% of the growth during the last quarter.  Sales of HPE compute servers generated $3.5 billion, HPE storage accounted for $887 million and data center networking gear produced $59 million. HPE's consolidated revenues for the nine months through July climbed 8% to $22.9 billion.
"From a portfolio mix perspective, we continue to drive good growth in our value offerings and our core volume business continues to grow better than expected," HPE CFO Tim Stonesifer said.
This was Stonesifer's final earnings call with HPE. The company said Stonesifer was stepping down at the end of October. Stonesfier has been CFO since the old Hewlett Packard split into two companies in 2015. Neri said former Sprint Corp. CFO Tarek Robbiati has been hired and will take over for Stonesifer on Sept. 17.
---
August 28, 2018 2:00 PM
LAS VEGAS — Unlike many of its data protection software rivals, Veeam Software has resisted putting its applications on a branded integrated appliance. Instead, it partners with large and small backup target vendors to compete with integrated appliances from the likes of Veritas, Dell EMC, Commvault, Cohesity and Rubrik.
Today, Veeam landed a partnership with Cisco to bundle Veeam High Availability on Cisco HyperFlex hyper-converged infrastructure (HCI) appliances. Cisco represents a large reseller channel for Veeam, although HyperFlex is far from a market leader in the HCI market.
Disclosing the deal today at VMworld, Veeam CEO Peter McKay said the Veeam-HyperFlex partnership has been a year in the making. He called it "step one in a journey," and the relationship will expand. It will begin with a single SKU that Cisco will begin selling around October. Cisco will also handle support for the system.
Siva Sivakumar, senior director of data center solutions for Cisco, said the first HyperFlex appliance with Veeam will scale to around 200 TB of usable data but more models will follow. Veeam software is already available to protect data stored on Cisco HyperFlex but Sivakumar said the vendors tuned the software to optimize it for HyperFlex.
"Veeam already worked with HyperFlex," he said. "Now Veeam works on HyperFlex."
Having Cisco as a partner could help Veeam in its quest to move deeper into the enterprise. Veeam already partners with Cisco HCI rival Nutanix, and last month added the ability to protect data on the Nutanix AHV hypervisor. Veeam added a partnership with software-defined storage startup Hedvig in July. Veeam also has partnerships of varying degrees with NetApp, Hewlett Packard Enterprise and Dell EMC.
Cisco works with other data protection vendors, and has an OEM deal with Commvault to sell Commvault's HyperScale software on Cisco UCS servers, rebranded as ScaleProtect with Cisco UCS. UCS is also the hardware platform for Cisco HyperFlex.
"One thing we do well is work with many partners, and we make it work well for both," Sivakumar said. "Veeam goes after highly virtualized customers, while Commvault goes after both bare metal and virtualized customers and legacy migrations."
---
August 23, 2018 8:04 AM
Rubrik
A year ago at VMworld, Rubrik introduced 6-foot-11 Golden State Warriors star Kevin Durant as an investor and board advisor. The converged secondary storage vendor's newest money man and advisor isn't quite as tall, but many consider him a giant in the IT business.
Rubrik today unveiled former Cisco CEO John Chambers as an investor and board advisor. Chambers held the Cisco CEO role for 20 years until he retired in 2015. During his tenure at the company, Cisco grew from $70 million in annual revenue to $47 billion. He is now CEO of JC2 Ventures and Cisco's Chairman Emeritus.
Rubrik is among Silicon Valley's hot startups, growing to more than 1,200 employees and a claimed bookings run rate of close to $300 million since its 2014 inception. Rubrik has $292 million in venture funding, including an $180 million round in 2017. Other Rubrik investors include Microsoft chairman and former Symantec CEO John Thompson, former Data Domain and ServiceNow CEO Frank Slootman and former Veritas CEO Mark Leslie.
In a blog post on Rubrik's web site, Chambers lauded the company's leadership team and investors, its "obsession" with customer satisfaction, and its partners. The leaders he highlighted include CEO and founder Bipul Sinha, and executives Jeff Vijungo, Murray Demo, Peter McGoff, Kara  Wilson and Shay Mowlem.
Partners include cloud providers Amazon Web Services, Microsoft Azure and Google Cloud.
Chambers also praised Rubrik's Cloud Data Management platform.
"Rubrik is offering the right product, at the right time, with the right mindset," Chambers wrote. "The entire team at JC2 Ventures is committed to the company's continued success and I am thrilled to be on this journey with Bipul and his incredible team."
Rubrik today also named former VMware exec Avon Puri as CIO.
---
August 22, 2018 1:36 AM
Pure Storage all-flash sales helped the vendor close a strong quarter in July, generating $309 million to beat its top-end guidance.  The revenue figure represents a 37% increase from the $224.7 million Pure reported for the same period a year ago.
Pure became profitable in March when it cracked $1 billion in revenue.  Last quarter, the all-flash pioneer posted a loss of $60.1 million and 26 cents per share. Adjusted earnings were 1 cent per share on net income of $2.4 million. The Wall Street consensus for Pure was revenue between $301 million and $307 million and a loss of 6 cents to 8 cents a share.
Pure Storage also snuck in its first acquisition since going public in 2015, picking up cloud-based deduplication software startup StorReduce for an undisclosed sum. StorReduce deduplication adds a missing ingredient to Pure's scale-out FlashBlade NAS.
Analytics, consolidation fuel 'million-dollar wins'
The Mountain View, Calif.-based storage vendor said product revenues topped $241 million, up 34% year over year, and nearly $68 million came from subscription software, a 51% jump. U.S.-based enterprise customers accounted for nearly three-quarters of Pure's sales activity.
Pure Storage CEO Charles Giancarlo said end-to-end NVMe-based FlashArray//X produced more than half of all shipments last quarter. Pure introduced the X Series in May as the successor to its flagship FlashArray//M family.
"Our competitors are just beginning to bring their NVMe offerings to market, and only in their highest priced products. The speed of adoption of our (FlashArray)X family has been impressive" and is expected to provide the bulk of Pure Storage all-flash revenue by year's end, Giancarlo said.
Pure Storage FlashArray is a block and file system with a massively parallel software architecture to manage flash. Early iterations of FlashArray were designed for traditional SSDs or PCIe-connected NVMe flash. The advent of FlashArray//X incorporated Pure Storage all-flash DirectFlash NVMe modules, although the dual-controller array also allows customers to use SAS and SATA SSDs.
The vendor said more than 400 corporate logos were added during the quarter, bringing Pure's total to 5,150 customers.  That equates to about six net-new customers per day, including a "number of million-dollar wins," Pure Storage president David Hatfield said.
New Pure Storage customers include Desjardin Group, Honda Federal Credit Union, MD Anderson Cancer Center at the University of Texas, New York Genome Center, Royal Bank of Canada and TaxSlayer.
"We were particularly pleased with our progress selling into the cloud, healthcare and financial services segments. Our cloud segment continues to represent approximately 30% of our overall business and enjoys the highest win and repeat purchase rates across our customers," Hatfield said.
New use cases emerge for FlashBlade
Although Giancarlo declined to break out by percentage of revenue, he said Pure Storage all-flash customers are adapting the FlashBlade platform for AI, analytics, backup and rapid restore.
FlashBlade adoption was aided by repeat purchases of large customers and "a material number" of new customers. That includes enterprises implementing AI workloads on Pure AIRI, which combines FlashBlade storage with Nvidia DGX GPU-based supercomputers.
Hatfield said StorReduce inline deduplication will bolster Pure FlashBlade to better manage unstructured data in multicloud environments. The vendor said it would share details on the StorReduce integration in coming months. StorReduce CEO Vanessa Wilson and an undisclosed number of StorReduce employees are reportedly joining Pure Storage.
"We don't have dedupe in FlashBlade today and this is a natural fit. But in the broader equation here, often times we meet customers that have hundreds of petabytes of data. Bringing tens of petabytes to flash probably isn't realistic. We get into discussions on how to move tens of petabytes to flash and place the rest of the data in the cloud," Hatfield said.
StorReduce has "created a number of cloud partnerships as well, and we intend to embrace and extend those partnerships," Hatfield added.
---
August 21, 2018 5:23 PM
If you're a struggling niche disk array vendor, what's the next step you take to survive? You combine your HDD arrays with another disk vendor in the same boat.
That's what low-end NAS vendor Drobo and ruggedized SAN specialist Nexsan have done, merging to form roll-up company StorCentric Inc. The Drobo and Nexsan brands will operate as separate divisions within StorCentric, with integration plans in the works.  Drobo CEO Mihir Shah and Nexsan founder and CTO Gary Watson will keep the same titles at StorCentric.
This is the second time in five years these two vendors have huddled under the same corporate umbrella.  Both  companies were affiliated with holding company Imation Corp., which in 2017 was renamed GlassBridge Technologies as part of its restructuring as an asset management firm.
According to an Aug. 16 securities filing, Drobo bought the assets of Nexsan from publicly traded GlassBridge for net cash of approximately $5.7 million. The sum includes repayments of intercompany debts. The deal was formally announced Tuesday.
Both Drobo and Nexgen rely primarily on disk storage, using a small dose of flash to accelerate hot data. StorCentric plans to market Drobo and Nexsan hybrid HDD arrays as complementary storage, Shah said.
"We see a large total addressable market opportunity by having both businesses together. When we looked at the quality and functionality of Nexsan products, we were missing those features in Drobo. We were not able to participate in a lot of large-deal opportunities and it became very apparent over the last two quarters," Shah said, who cited support for dual-controller cards and 10 Gigabit Ethernet ports among key customer requests.
Watson said StorCentric plans to expand its portfolio through acquisitions.
"This is a true merger. We're keeping the brands alive to make sure there is continuity (for) customers and partners. The goal is to add other brands and technologies under this umbrella. We have several acquisitions already piped up to go before too long," Watson said.
You need a scorecard to trace the two vendors' interconnected history. Geoff Barrall launched the Drobo direct-attached and NAS HDD arrays in 2005 as the flagship of Data Robotics. Drobo was adopted as the corporate name in 2011, two years after Barrall left the company he founded following a dispute with investors.
Barrall went on to launch file-sharing startup Connected Data Inc., which acquired Drobo in 2013. That short-lived merger ended when Connected Data spun out Drobo in 2015 to a group of investors headed by Shah. That same year, Imation paid $7.5 million to acquire Connected Data for its Transporter sync-and-share technology, which is integrated in Nexsan Unity flagship all-flash and HDD arrays.
Other Nexsan storage products includes Assureon archival and object system, E-Series high-density SATA block storage, and Transporter enterprise sync-and-share appliances inherited from Imation's Connected Data acquisition.
Watson said Nexsan's "murky" past ownership stymied its ability to innovate products needed to compete in enterprise storage. He said Drobo and Nexsan will share a combined integration roadmap.
"I think we'll end up with situations where customers will use Nexsan for petabyte-scale storage in their data center, and use Drobo boxes" for individuals or dedicated work groups."
---