---
January 27, 2015 1:57 PM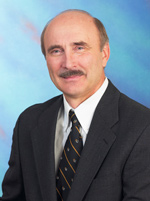 Profile: Randy Kerns
Storage
By my count, around 70 storage start-up companies were acquired in the past year. That is quite a few acquisitions, although not as many as in some past years. A surge in acquisitions always leads to contemplation about upcoming opportunities for other companies to reach their exit goals. There are different types of acquisitions, which usually depend on the stage that the acquired company is in. While thinking about who could be next, there are basically three types of acquisitions to consider:
1. Technology acquisitions. Some startups begin with new technology and get to a point to prove the technology either by demonstrating it to customers or acquiring paying customers. If the technology shows value, an established company may want to acquire it to fully develop and market the product rather than invest to develop the technology from scratch.
2. Business acquisitions. If a company has reached a maturity level with the product and shown it can grow a business around it, an established company may see an opportunity to fill a hole or add a complementary product to its portfolio. These are usually the larger value (billion-dollar plus) acquisitions that are talked about for years after they have been completed.
3. Competitive acquisitions. These are deals where a vendor eliminates a competitor by absorbing it. The acquiring company will usually deny that is its motive, but these transactions often end with the acquired technology discarded within a few years.
The reason a startup gets acquired often depends on what stage it is in. It could be in the early stage with A and B round financing, delivering their product at the C round, or using money in the D round and beyond to push the product to success. The ability for a startup to be acquired changes with time and the amount of investment.
While there are always surprises, right now the number of companies likely to be acquired seems small. That leads to another discussion about the number of new startups that we will see in 2015. I know of personal acquaintances and industry veterans who have left their companies in the past year and are working in early stages of creating startup companies that should surface this year. These companies are considered in "stealth" mode and require funding to get to point where the ideas are fully formed, an early prototype created, and the core team assembled. From this point, more traditional funding sources can be explored. The stealth mode companies are interesting because they will be the ones to look at for technology acquisitions or the next major successful product.
The number of stealth companies appears low today. The money invested in them may be well spent. Let's hope that money is not diluted by the price for further investments and the good, new ideas can be realized.
(Randy Kerns is Senior Strategist at Evaluator Group, an IT analyst firm).
January 23, 2015 7:14 PM

Profile: Sonia Lelii
Storage
Box Inc. had an excellent coming out party as a public company today.
Box priced its initial shares at $14 Thursday. Those shares today opened at $20.20 on the New York Stock Exchange and rose to high of$24.73 before settling to $23.23 at the close. That means Box shares increased about 66 percent on the day. Not a bad showing for a stock that was priced at $14 a share and a company that has yet to show a profit.
"They got the kind of pop that everyone wants with the IPO," said Terri McClure, senior analyst at Enterprise Strategy Group. "Wall Street is intensely enamored with cool companies. Box has done a great job of promoting its brand and paying attention to different method of file sharing."
Box raised $175 million on its first day on the stock exchange. It followed a 10-month wait after the company filed its registration for an IPO last year, but found the market was cool to IPOs. In the interim, Box raised $150 million in funding last July from TPG Capital and Coatue Management LLC to give it flexibility on the timing of the IPO.
Box's total losses have hit $482.7 million during its history, including $121.5 million of losses during the first nine months of 2014. Its revenue for the first nine months of 2014 came to $153.8 million. Despite the losses, Box is showing revenue growth quarter over quarter and the marketing spend is lower than revenue.
"Those two areas are heading in the right direction," McClure said. "(But) there is no clear path to profitability."
The company is valued at about $2.7 billion, above the $2.4 billion valuation it received in a July private-funding round. At present, Box is the darling of Wall Street but they still have challenges to overcome. Around 90 percent of its customer-base uses Box's free consumer product ,so it has to convince enterprise customers that Box can be trusted with their corporate data. Box will face some headwind on that front, especially with all the recent security breaches.
Box needs to expand its user base beyond the United States, said McClure. That has gotten more difficult since the Edward Snowden leak. Box's service holds both the data and the encryption keys to the data. A good 50 percent of Western European customers have policies in place that restricts them from storing data in the United States.
"We all know that corporations ane skeptical. They want some control and say on where their data is located, " McClure said. "When we talk to end users, they are looking for hybrid cloud (services). "I do believe that the future is cloud but I don't think customers are ready for it in their heads. I don't think that the enterprise is ready for it today."
Box is further ahead on its security compared to competitors like Dropbox. The company continues to evolve with more content management technology and now is focusing on delivering services to certain vertical, mainly finance and healthcare.
Meanwhile, many are waiting for DropBox, Box's closest competitor, to file for an IPO.
"Everyone is expecting it to happen within the next year or two," McClure said.
---
January 23, 2015 4:59 PM
Storage
All-flash array startups remain a hot target for investors. Kaminario announced today an additional $15 million in funding, raising the company's overall total to $143 million since 2008.
Newton, Mass.-based Kaminario, which also has offices in Israel, California and New York, had just disclosed $53 million in Series E funding – its highest round to date – in early December. At the time, CEO Dani Golan said the Series E round was oversubscribed, with demand at about $100 million.
Ritu Jyoti, chief product officer at Kaminario, said the company plans to use the additional $15 million to ramp up sales and marketing and to expand geographically. She said the company waited to close on the extra funds until late December because it wanted to be "selective and thoughtful in our investors."
"We ultimately decided that this new round of funding would be in the best interest for our goals in 2015," Jyoti said via an email.
In conjunction with the funding news, Kaminario claimed to achieve more than 100% quarter-over-quarter growth in bookings in Q4 2014. The company said its customer roster includes an elite institution of higher learning, a national food distributor and a top federal agency.
Golan has noted that the company targets midrange enterprise customers with revenue run rates of $100 million to $5 billion. He cited his top competitor as Pure Storage. Pure has attracted $470 million in funding to date, including $225 million last year, according to a report from New York-based 451 Research.
"Kaminario was a little bit late to the party but still has prospects, as the VCs obviously still believe," said Tim Stammers, a senior analyst at 451 Research. "On paper, its products certainly look strong, but it has taken a while to get to this stage."
Stammers said Kaminario's first product came out in 2010 and was DRAM powered. He said the company switched to flash in 2011 and continued to make changes the following year, shifting from PCIe flash to SAS-based SSDs and from blade controllers to 1U modular devices. Kaminario didn't pick up two important data reduction features, deduplication and compression, until last May, he noted.
"They have a scale-out system and they're making a lot of basic claims about the product that are quite impressive," said Stammers. "There's still time for them to make a claim in the flash market. The reason why there is a question mark is because they didn't get competitive until 2014 when they added dedupe and compression, by which time other suppliers were already making their mark."
Stammers said Kaminario appeared to focus mainly on North America while other AFA vendors branched into other markets. But, Kaminario noted today its plans to expand into five new regions in Europe.
Golan recently claimed that sales have quadrupled since the May launch of the company's K2 V5 product. In addition to inline dedupe and compression, Kaminario announced support for thin provisioning at that time. The company also made a public promise to deliver an average of $2 per usable GB with data reduction taken into account.
Kaminario added data-at-rest encryption in December. Golan said at the time that the company would add replication soon.
"They could still make their mark. They've got a good story on the product and they've got a good price story," said Stammers. He said investors are betting on a big return, hoping to see sales fast enough to allow Kaminario to file for an IPO. Another possibility is that Kaminario could become an acquisition target, Stammers said.
---
January 23, 2015 12:48 PM
Storage
The prospect of flash drives wearing out is a non-issue, according to NetApp.
Mark Welke, NetApp's senior director of product marketing, said the company has not had a single solid-state drive (SSD) wear out since it began selling flash with its storage systems in late 2008.
"We're typically seeing an average of about a 10% lifetime wear for all of the SSDs that we have out there today," said Welke, during an interview this week with SearchStorage.com. "So, I think that a lot of the hype that was created out there [about SSDs wearing out], it just doesn't exist."
The SSD wear-out factor stems from the process of writing data to a NAND flash chip. All of the bits in a flash block must be erased before the write can take place. That program/erase process eventually breaks down the oxide layer that traps the electrons at the floating-gate transistors. The deterioration can distort the manufacturer-set threshold value at which a charge is determined to be a zero or a one and result in errors.
That's a condensed version of the way experts described the inner workings to me in 2009 when flash was coming into vogue. They said the deterioration was less of a problem with single-level cell (SLC) flash than with multilevel (MLC) flash. The wear-out figures they cited were 100,000 program/erase cycles for SLC, 30,000 for enterprise-grade MLC (eMLC), and 10,000 or possibly as low as 3,000 for MLC.
Welke said NetApp started with SLC SSDs in its FAS systems and followed with varying grades of less expensive multilevel cell (MLC) drives, starting with its EF540 about two years ago. The company doesn't make its own SSDs. NetApp purchases them from a variety of manufacturers, which have included SanDisk and Toshiba.
NetApp is able to monitor the flash environments of customers through its auto-support capabilities and database. Welke said SSD failures have occasionally happened, but they were not the result of wear-out. They were typically due to SSD firmware issues, which he said have largely been fixed.
"We're less than 30 seconds downtime per year. There aren't many failures," Welke said.
So, is wear-out just a bunch of hype?
Lots of SSD manufacturers worked hard on improvements to product architectures, algorithms and controllers to boost the endurance and reliability of MLC and other flash technologies and help bring down the high cost of solid-state storage in comparison to traditional disk-based systems.
George Crump, president and founder of Storage Switzerland, likened the prospect of SSD wear-out to the impending doom predicted in the year 2000 with computers that stored year values as two digits.
"I made a comment once to a data center guy and said 'I guess that was no big deal.' And he looked very sternly at me and said, 'Well, that's because a lot of people worked a lot of hours to make sure it wasn't a big deal,' " recalled Crump. "It could have been a very big deal."
Crump said that not only have flash controller manufacturers gotten very good at handling errors and generally advancing the technology but also flash use cases have changed. He said a small amount of highly expensive flash and memory was often used for caching in the early days, with data constantly moving in and out.
"As that cache area got bigger and bigger, and eventually it led to all-flash, the amount of times that I had to turn data over went down significantly, and therefore, the cause for wear-out minimized," said Crump.
---
January 22, 2015 11:28 AM
Storage
The fourth quarter of 2014 was tough for solid-state storage vendor SanDisk. Still, the vendor said its enterprise solid-state drive (SSD) sales increased and it remains on track for $1 billion in enterprise SSD revenue in 2015.
SanDisk warned earlier this month that it would miss its revenue target for the quarter. On Wednesday it said its revenue was $1.735 billion, about $100 million below Wall Street expectations. The downfall came on its retail and client SSD products. SanDisk reported strong enterprise sales although it is still early days for its Fusion-io products and its ULLtraDIMM prospects are dim because of a legal issue.
CEO Sanjay Mehrotra said SanDisk's enterprise SSD revenue grew last quarter, and doubled for the full year over 2013. He said SAS SSDs still led the way with a big bump in CloudSpeed SATA SSDs as well.
He added that SanDisk has completed its integration of PCIe flash pioneer Fusion-io  and expects an increase in sales of those products. However, revenue is likely to remain lower in SanDisk's OEM model than it was for Fusion-io before the acquisition.
SanDisk forecasts total revenue of $6.5 billion to $6.8 billion for 2015, but client SSD sales are expected to decline while enterprise revenue increases.
"Enterprise SSDs will certainly achieve $1 billion in revenue for us in 2015, and we'll continue to grow in that space in the future," Mehrotra said. "We have previously articulated our goal to be a number one market share leader in enterprise SSDs, and we are well on our way."
He said SanDisk has the "broadest [flash] portfolio in the business," with its SSD, PCIe and software products.
SanDisk's fledgling UltraDIMM products are stalled now due to a lawsuit involving its memory channel storage card supplier Diablo. Netlist, charging that Diablo Technology infringed its patents to develop its chips, has gained a court injunction to stop Diablo from shipping the chips used in SanDisk ULLtraDIMM products. Diablo has appealed the U.S. District court ruling in federal court, and is hoping to reach a settlement with Netlist before the case goes to trial.
Mehrotra said a settlement must be reached quickly if the ULLtraDIMM platform is to achieve significant sales this year.
"Our ULLtraDIMM expectations in 2015 are fairly small in terms of revenue, as it's a very new product category and we're continuing to engage with the customer base," he said. "But clearly the ULLtraDIMM product category does get impacted by the injunction that we currently have. And that injunction would have to be lifted soon. The legal matter would have to be dissolved soon in order for ULLtraDIMM momentum to begin again, otherwise the sales of ULLtraDIMM would get impacted."
---
January 20, 2015 12:17 PM
Storage
EMC last week quietly upgraded its ViPR software-defined storage and ScaleIO hyper-convergence software, broadening support for platforms and emerging technologies.
One of the selling points of ViPR that EMC has pushed since launch was that it would work with third-party and commodity hardware. But ViPR still does a lot more with EMC storage than any other platforms. The biggest upgrades to ViPR Controller 2.2 are flash support for EMC's XtremIO, and VMAX and data protection-as-as-service support for EMC's Data Domain and Vplex MetroPoint products.
The ViPR upgrades allow customers to automate storage provisioning in the supported flash arrays and backup products, plus adds flash monitoring and alerting capabilities.
EMC also upgraded ViPR SRM (storage resource management). Version 3.6 includes better integration with EMC Data Protection Advisor to automate SLA reporting of compliance with backup policies for EMC Avamar and Symantec backup apps.
"You can focus on the apps instead of the ops," said Kate Canestrari, senior directory of product marketing in the EMC's Emerging Technologies Division. "We reduce time admins are spending within provisioning and managing their environment, whether its EMC arrays, third-party arrays or commodity hardware."
While ViPR has some level of support for NetApp, Hitachi Data System and IBM XIV arrays, it remains slanted far towards EMC platforms. Of course, that is no surprise. EMC didn't develop ViPR to move customers to other vendors' arrays.
EMC's ScaleIO 1.31 now allows administrators to deploy software with the ScaleIO Data Client (SDC) as part of VMware's ESX 5.5 hypervisor. The new version also supports Microsoft Hyper-V, KVN, and Xen hypervisors, but the integration is not yet as great as with VMware.
"Today we're changing the game for VMware deployments with kernel integration," Sam Grocott, SVP of EMC's Emerging Technologies Division, wrote in a blog explaining the upgrades.
---
December 29, 2014 10:25 PM
Storage
Brocade executives have talked a lot about flash as a disruptive technology that's driving 16 Gbps Fibre Channel (FC) storage networking. As the year draws to a close, rival Cisco said most customers now buy 16 Gbps FC switches when they deploy new enterprise-class flash storage.
Rhajeev Bhardwaj, vice president of product management for data center switching and storage products at Cisco, said flash works fine in existing FC environments because the technology was designed for high performance and low latency. But, he recommended a minimum of 8 Gbps FC and strong consideration of 16 Gbps FC for flash-based storage because it provides the most flexibility and "investment protection."
"If customers are investing for the future, start with 16 Gig," he said. "If the servers are 8 Gig, 8 Gig is still going to work with 16 Gig switches. Then you don't have to change your infrastructure."
Bhardwaj said some customers deploy flash with iSCSI storage and Ethernet-based Nexus switches, but they tend to be mid-market companies. He said most enterprise customers of high-end, flash storage go with Fibre Channel.
"Fibre Channel is proven. It's robust. It's mature," Bhardwaj said.
Cisco's support for 16 Gbps FC lagged Brocade's rollout by nearly a year, although Bhardwaj claimed the company's 16 Gbps FC technology "leapfrogged" the competition with higher director-class performance, true high availability, and the ability to upgrade modular systems with new line cards rather than a disruptive chassis replacement.
Meanwhile, Brocade has promoted of its flash efforts. The company rolled out a Solid State Ready program for flash and hybrid array vendors to test their systems with the company's Fibre Channel and Ethernet switches. Jack Rondoni, vice president of storage networking at Brocade, claimed SSDs are causing people to think differently about their storage architectures.
Brocade has already indicated plans to have 32 Gbps FC products, also known as Gen 6 FC, by the end of next year. Cisco's 32 Gbps FC technology won't begin to emerge until the 2016 timeframe, according to Bhardwaj.
Bhardwaj said he thinks demand for 32 Gbps FC will depend on application workloads. Customers tend to deploy the higher bandwidth gear once the new technology is roughly similar in price to the older generation, he added.
"There are three legs in this race. There's what goes on the server, the host bus adapter. There's the switching infrastructure and then, of course, the storage arrays. Usually what happens is the switch shows up first, with the host bus adapters kind of the same time. But, the storage arrays are farther behind," said Bhardwaj. "From a customer perspective, they have to live with this mismatch in speeds. Everything is not ready. So, I think this is a journey that takes time."
---
December 24, 2014 9:45 AM
backup appliance
,
Storage
Backup appliance revenue increased for the second straight quarter, with Symantec making up more than one-third of the Backup appliance revenue increased for the second straight quarter, with Symantec making up more than one-third of the gains according to the latest gains according to the latest IDC numbers.
Backup appliance revenue increased 11.2 percent year-over-year to $789.2 million in the third quarter of 2014. That follows an 8.5 percent year-over-year increase in the second quarter of 2014 and a 2.5 percent decline in the first quarter.
The market that IDC classifies as purpose-built backup appliances includes disk targets that require separate backup software and appliances with backup software integrated. EMC's Data Domain is an example of the first category with Symantec's NetBackup appliances an example of the integrated systems.
NetBackup appliances made solid gains last quarter, as Symantec revenue grew 37.9 percent year over year. Symantec remains a distant second behind EMC, but its market share ticked up from 10.4 percent last year to 12.9 percent. EMC revenue grew 7.2 percent but it lost share from 64.8 percent to 62.5 percent. Symantec revenue grew from $74.1 million in the third quarter of 2013 to $102.2 million in the same quarter this year. That $26.1 million gain made up a good chunk of the $79.7 million increase of the overall market.
EMC and Symantec were the only vendors with more than 10 percent market share. IBM remained third with $50.6 million and dropped 14.7 percent year-over-year. No. 4 Hewlett-Packard took a 17 percent hit to $26.2 million. Quantum increased 28.9 percent to $20.5 million and grew revenue share from 2.2 percent to 2.6 percent, passing Barracuda Networks to move into fifth place.
The rest of the market – "others" in IDC's list – grew 40.6 percent to $86.4 million and 12.2 percent market share.
IDC said capacity shipped hit 687,474 TB, up 81.5 percent from last year. Open systems revenue increased 12.9 percent while mainframe revenue dropped 1.1 percent.
---
December 12, 2014 3:26 PM
Storage
,
Tintri
,
VMware
Tintri, which has earned a good reputation for providing storage for VMware virtual machines, this week made its Microsoft Hyper-V support generally available on its VMstore systems. That paves the way for multiple-hypervisor users on VMstore.
Tintri also supports Red Hat Enterprise Virtualization (RHEV) hypervisors, and Tintri customers can use VMStore with different hypervisors for production data on the same box. That's still unusual, however. Saradhi Sreegiriraju, Tintri VP of Product Management, said Tintri customers are overwhelmingly using VMware in production but like to kick the tires with Hyper-V and RHEV — particularly in test/dev.
"We have customers who want to explore other hypervisors," he said. "Some like to use Hyper-V for non-production workloads and VMware for production – that's what they've been using and they don't want to upset that applecart."
Sreegiriraju said customers who used Hyper-V in beta had the same use cases typical to Tintri's VMware customers – a lot of VDI, for instance.
He also said the Hyper-V beta program brought Tintri into many shops that weren't customers. "We've had a lot of prospects who want to deploy Hyper-V or who had asked us to come back when we have Hyper-V support," he said.
Hyper-V support could provide a nice benefit for Tintri after VMware makes Virtual Volumes (VVOLS) available. VVOLS will enable traditional storage systems to natively store virtual machine disks (VMDKs), which Tintri has done from the start. But if VVOLS helps competitors catch up with Tintri on VMware storage, it can still expand into Hyper-V's installed base.
Sreegiriraju said VVOLs won't change Tintri's value proposition because many legacy vendors who adopt it still have storage systems based on LUNs and volume management. Tintri will also support VVOLs. "VVOLs are nothing more than APIs that storage systems need to implement," he said. "It doesn't fundamentally change anything for those systems. We believe there will be a lot of challenges adopting old storage systems that worked on LUNs and volumes to now work with VVOLs.
"And VVOLs will be limited to VMware, and we now work on Hyper-V and Red Hat too."
---
December 9, 2014 12:04 PM
DataGravity
,
Storage
DataGravity picked up $50 million in funding today, two months after coming out of stealth with systems built for storage admins and data scientists.
The vendor – founded by EqualLogic veterans Paula Long and John Joseph – now has amassed $92 million over three funding rounds.
CEO Long said DataGravity will use the funding to market the Discovery Series arrays it began shipping in October, as well as to build out customer support. Discovery Series arrays combine hybrid flash storage with data analytics, e-discovery and data protection features.
DataGravity has a few more than 90 employees now, and Long said the current funding should take the company to around 300 before the next funding round.
On the product development front, she said DataGravity has a "big and rich roadmap that will build on four pillars of data-aware storage – storage visualization, data governance, data privacy and data protection."
DataGravity is still know largely as the old EqualLogic crew inside the storage world, so the next logical step would be for it to make a name for itself based on its Discovery Series products. Dell acquired iSCSI SAN pioneer EqualLogic for $1.4 million in 2008.
"EqualLogic's focus was on storage automation so that storage could manage itself," Long said. "DataGravity believes that too, but also in multi-protocol [iSCSI and file] storage and that you should know what's in your data and benefit from it.
"We joke that at EqualLogic we used to make an A-plus storage admin. At DataGravity we tell that person to make room for a data scientist and data security person too."
Accel Partners led the funding round, with previous investors Andreessen Horowitz and General Catalyst Partners contributing. Accel's Ping Li joins DataGravity board. He also serves on the boards of Cloudera, Code 42, Nimble Storage and Primary Data.
---