---
February 11, 2015 10:01 AM
HDS
,
Storage
Hitachi Data Systems (HDS) acquired data analytics software vendor Pentaho this week, and it will share that technology across Hitachi as part of an initative that stretches beyond storage.
Pentaho sells an open source-based business analytics platform with comprehensive query and reporting capabilities. HDS already had an OEM deal with Pentaho, but had not yet integrated the data analytics into any of its products.
The deal is expected to close in June. Pentaho will then operate as an independent company as part of HDS. The 300-person Pentaho team, including CEO Quentin Gallivan, is expected to join HDS.
Pentaho will become part of Hitachi's Social Innovation business. If you're wondering what that is, it is Hitachi's strategy for storing and using data from connected machines and sensors – what is known as the Internet of Things. The Social Innovation theme runs through Hitachi, although HDS is managing the big data part because the Internet of Things comprises vast amounts of unstructured data.
"This is an HDS acquisition, but Hitachi's executive team expects that we will bring Pentaho's capabilities into other [Hitachi] groups," said Kevin Eggleston, HDS senior vice president, Social Innovation and Global Industries.
Eggleston said the acquisition is part of Hitachi's plan to compete with conglomerates General Electronics and Siemens as well as traditional technology companies.
Pentaho is a 10-year-old privately held company. Gallivan said it has about 1,500 paying customers with "tens of thousands" of others using community editions of the open-source product. He said Pentaho will continue to market its existing products under its brand. "We provide an easy way for companies to move, transform and orchestrate data from the unstructured world into an Hadoop platform and out of Hadoop into NoSQL databases," Gallivan said. "We also blend that data into relational databases."
HDS did not disclose the purchase price but industry sources put it at around $500 million.
February 9, 2015 2:22 PM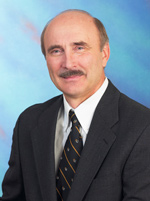 Profile: Randy Kerns
Storage
,
Symantec
,
Veritas
Appropriately, Symantec will call its new information management spinout Veritas Technologies Corp. The company will consist of many products from the original Veritas, which Symantec acquired in 2005.
Let me say that I think the spinout is a great move. The storage management software products that are the foundation of the new company are different from Symantec's security offerings. The focus of Veritas will be on the management of storage and information. The tangential (but related) areas will no longer be distraction. And as a public company, the valuation will be on the storage management products.
This should benefit the future of Veritas and the products. For a company to be successful over the long term, it must invest in research and development. There is no way to have long-term success by using the "saving your way to profitability" approach some executives take by cutting development and staff when their stock is pressured. These actions destroy a company's future. With the new focus on the Veritas products and business, the company can make the necessary investments to improve its products to continue and increase revenue streams. Also, it can produce extensions of those software technologies with new market opportunities. New products can also come over time.
It is easy to look back on the Symantec acquisition of Veritas and say that it was a bad move. Many did say that, including some within the company and independent analysts. From our perspective at Evaluator Group, we were skeptical of the acquisition because the people who make decisions and purchases in organizations are different for security and storage management. That meant there was little credit given for a company that acquired another set of technology products. If anything, it led to concern of long-term viability.
The Symantec-Veritas history should serve as a lesson for others wanting to merge companies with dissimilar products (the positive phrase is "complementary solutions") where there is no real synergy in sales and marketing and the customer purchasers are different. There will be a number of "I told you so's" but that is not productive. What is important is that the new Veritas focuses on making the right moves to be successful.
Now Veritas can rise again as a storage management software company. There continues to be great opportunity for an independent company. The company will need talented people, agile management, and a corporate vision that can be clearly articulated. This will be great study of corporate dynamics and evolution.
(Randy Kerns is Senior Strategist at Evaluator Group, an IT analyst firm).
---
February 6, 2015 2:17 PM
ArcServe
,
Storage
Arcserve this week formally launched the integrated appliances the vendor first disclosed last November.
The Arcserve UDP 7000 Appliance runs Arcserve UDP data protection software for physical and virtual environments. The SMB line of appliances includes five models in 3 TB, 6 TB and 9 TB native capacity options, which should provide 8 TB, 17 TB and 26 TB of backup capacity with deduplication. The 6 TB and 9 TB models also include versions with three virtual standby machines to help recover from a server outage. UDP software protects VMware and Microsoft Hyper-V hypervisors, and handles deduplication, encryption, compression and replication over the WAN.
List price ranges from $8,495 for the 3 TB 7100 model to $21,560 for the 9 TB 7300V with virtual standby. The systems will be generally available in March.
Arcserve spun out of CA Technologies last July, a few months after releasing UDP software.
Arcserve CEO Mike Crest said UDP remains the key for Arcserve, with the appliances adding a delivery option. He said the appliances will compete mainly with Unitrends in going after "abandoned [Veritas] Backup Exec appliance customers."
He said Arcserve will eventually add larger appliances that compete with Veritas NetBackup appliances.
Crest said the appliances come from an OEM partner but were designed by Arcserve to work with UDP.
"This is not a re-invention of anything," he said. "There is a segment of customers that will always want to have an appliance, or always want software. There may be customers who will want both. In the next few months we will deliver DR as a service in the cloud. This becomes a gateway for customers to leverage that capability."
---
February 6, 2015 10:25 AM
Backup Exec
,
NetBackup
,
Storage
,
Symantec
,
Veritas
Symantec is on track to make Veritas an operational company by October, a few months ahead of the original plan to split by the December.
Symantec CEO Michael Brown added details about the spinoff Thursday on the company's earnings call. He talked about upcoming product releases and the reason for returning to the Veritas name.
Brown said revenue from products in the Veritas fold increased five percent year-over-year to $668 million last quarter (overall Symantec revenue declined four percent). NetBackup enterprise backup revenue increased 15 percent, led by NetBackup Appliance revenue growth of 22 percent.
Backup Exec hasn't received much of a bump since the BE 2014 release last June. Executives did not give details of BE revenue, except to say NetBackup growth offset BE weakness.
Brown also emphasized that Veritas would invest heavily in NetBackup with frequent releases, while making no claims about the BE SMB product.
Brown said Veritas will launch hybrid cloud products over the next year called the Information Map and IT Resiliency Platform.
He said the Information Map will use NetBackup's catalog and Symantec's new Information Fabric that maps, classifies and manages data. The goal is to create a global view of all of an organization's information.
The IT Resiliency Platform, expected over this summer, is application recovery software for business continuity.
Brown said the sales organizations of Symantec and Veritas will operate indecently beginning in May.
When asked why the information company took the name Veritas – the backup and storage software company Symantec acquired 10 years – Brown said the name still resonated in the industry. He pointed out products such as Storage Foundation and Cluster Server kept the Veritas brand for years after the acquisition.
"Veritas remains a powerful brand that still has tremendous equity with our customers, partners and employees," Brown said.
There was one other reason.
"We also took a look at other names that we could use," Brown said. "Of course, that would have cost us a lot more to be able to invest in launching another name. … That made it a very simple choice relevant to the additional costs that we would have incurred by trying to launch a new name in the marketplace."
---
February 4, 2015 11:06 AM
Storage
Virtualization data protection specialist Veeam Software said its 2014 bookings revenue hit $389 million, up 40 percent over the previous year.
Veaam's growth far outpaces the rest of the data protection market. EMC's backup and data protection revenue for 2014 increased four percent and backup software vendor Commvault said its revenue for the last quarter of 2014 fell two percent year-over-year.
As a private company, Veeam is not required to disclose its earnings, but CEO Ratmir Timashev said, "We thought there is nothing to be shy about."
Timashev said part of the growth comes from Veeam adding enterprise features over the past few years, as well as support for Microsoft Hyper-V. Veeam began as a backup tool for VMware, mostly in the SMB market.
"We are moving up the stack and we compete more with enterprise vendors such as IBM, EMC Avamar, and Symantec NetBackup," he said. "With SMBs we're competing mostly with [Symantec] Backup Exec and Acronis. Our revenue is growing fastest in the midmarket and enterprise."
Timashev said Veeam's revenue from Hyper-V more than doubled last year and made up about 11 percent of the company's total. He expects Hyper-V to account for at least 15 percent of Veeam revenue in 2015.
It's interesting that Veeam's press release today came from VMware's PEX partner show in San Francisco. Last year VMware created a stir by rescinding invitations to its partner show to Veeam and hyper-converged vendor Nutanix. Both are back at PEX in 2015.
"Our relationship with VMware is stronger than ever," said Doug Hazelman, Veeam's vice president of product strategy.
Veeam's relationship with Symantec remains contentious, both in the data center and the courtroom.
Veeam said today that Symantec last month dismissed its Federal Circuit appeal of the U.S. Patent and Trademark Office (USPTO)'s decision to cancel all asserted claims in its patent suit filed against Veeam in 2012.
According to Veeam, the USPTO last April decided that Veeam established a reasonable likelihood of proving its assertions invalid for four patents. Tamashev said he expects USPTO to make a final ruling in April.
According to a statement from Symantec's public relations office, the software giant considers the case far from over: "The legal dispute between Symantec and Veeam remains ongoing and proceedings continue before the patent office and in federal court. Symantec continues to vigorously assert its legal rights to protect its intellectual property. As the legal dispute is still pending, we have no additional comment."
---
February 4, 2015 8:36 AM
Isilon
,
Storage
Qumulo, the file storage startup founded by engineers who designed Isilon's clustered NAS, closed a $40 million B funding round today and plans its initial product launch "really soon."
The Seattle-based company now has $67 million in total funding. Kleiner Perkins Caufield & Byers (KPCB) led the B round with participation from existing investors Highland Capital, Madrona Venture Group and Valhalla Partners.
Isilon founder Sujal Patel is also joining Qumulo as a board member, along with Wen Hsieh of KPCB and Matt McIlwain of Madrona.
Qumulo has yet to announce its product, although CEO Peter Godman said it already has paying customers. The funding round will pay for marketing of the product help expand the 90-person company.
Qumulo has been quiet since its initial funding more than two years ago. But Godman said the startup has had products in the field for a year and has delivered software upgrades every few weeks.
"We'll be launching really soon," he said. "We see a big difference between when the product becomes available and when we start trying to tell the world about it."
What does this product do?
Qumulo's release mentions scale-out NAS, which is what the Isilon team developed and sold to EMC for $2.25 billion in 2010. But Godman said Qumulo sets out to solve a different problem than Isilon.
"In the 2000s we helped people scale storage, but we didn't scale data," said Godman, who was director of software engineering at Isilon.
"With Isilon we set out to solve an earlier problem – taking lots of little buckets where you put data and move them into larger buckets to scale. That was the 2000s-era of data storage. But as people began building giant buckets, it became easier to manage storage but no easier to manage data. In fact, it may be harder than ever to manage data and answer questions about it – what do I have, what is growing, what's valuable to my company, who's using what, where does that performance go? Isolating the bottleneck may take hours and hours."
A few more hints from Godman on the product: it includes a file system with some database functionality but not object storage. ("We still see file storage as essential," he said.) The software is sold primarily on appliances including solid-state drives (SSDs) and Ethernet, but can be sold as software-only.
"Most people dealing with large data sets are buying appliances," Godman said. "But we are a software company."
---
February 2, 2015 5:35 PM
DXi
,
Quantum
,
Storage
,
StorNext
Quantum had a rough quarter revenue-wise to end 2014 because of poor tape sales, but its prospects are looking up in other areas. StorNext scale-out file system sales increased 77 percent year-over-year and DXi disk backup revenue ticked up five percent.
Quantum CEO Jon Gacek remains enthusiastic about StorNext, which has carved out a stronghold in media and entertainment and is positioned for more growth in surveillance and other video markets. Gacek said 4K video, also known as ultra high definition, will require many broadcast companies to overhaul their systems. He says StorNext, which received a big speed bump with version 5 a little over a year ago, is a good fit for the new standard because it is essential to avoid dropped frames. The 4k video also requires more storage capacity.
The surveillance market is also growing because of legal requirements to keep data. "That's not a place where we've traditionally had success," Gacek said. "Retention periods were short and you could get away with a cheap NAS box. Now organizations are going to high def and retention periods are much longer. We signed a large police organization in Canada."
StorNext revenue hit $27 million for the quarter and DXi came in at $24 million, which gives Quantum a shot at reaching more than $100 million annually with both products over this calendar year.
Gacek is also hoping Quantum gets a boost from two partnership deals with NetApp. Quantum has a pilot deal to sell NetApp E-Series disk as part of a StorNext video workflow solution, and a joint sales deal in Europe involving Quantum DXi 6900 and E-Series disk.
Still, tape dragged Quantum's overall revenue, which at $142 million dropped year-over-year. OEM tape automaton products sold by Dell, Hewlett-Packard and IBM fell 33 percent from the previous year, and Quantum's branded automation products fell 16 percent.
"We did not see many large deals or the typical budget flush in the form of upgrades or new purchases that we've seen in the December quarter in the past," Gacek said.
Quantum's overall revenue came in below its guidance and its forecast for this quarter of $130 million to $135 million is down from this quarter but up slightly from $128 million in the same quarter last year.
Gacek said there is not much Quantum can do to spur tape sales through OEM partners, but he said he is optimistic that branded revenue – the bigger piece of the tape pie – will rebound. "We have a lot more control and there is room for improvement there," he said.
---
January 30, 2015 3:38 PM
Commvault
,
Data protection
,
Storage
For years, CommVault boasted about how it sold one application that handled all data protection and management needs. That is changing, as its tries to perk up tepid financial growth in a more competitive market.
CommVault CEO Bob Hammer said the one-stop shopping approach still helps with large enterprises, but point solutions are the best way to expand business. That's not a new strategy – CommVault has already launched the first handful of these bundles. But Hammer said the company is expanding that strategy with a new set of point solutions ahead of the next full release of its Simpana software.
"Transformation" was the word of the day Wednesday on the CommVault earnings call.
"Many of the key elements of our current transformation are now in place and the pace of our transformation is accelerating," Hammer said in his opening statement. "This transformation is designed to bring us back to historical financial performance in the second half of next fiscal year by implementing pricing, packaging, and distribution changes."
When he turned it over to CFO Brian Carolan, Hammer promised "more details on our transformation" later in the call.
"Historical performance" for CommVault is year-over-year revenue growth in the 20 percent range, but the vendor hasn't hit that number in four quarters. CommVault's revenue of $153 million last quarter was roughly the same as a year ago, barely up from the previous quarter and below Wall Street expectations.
Deals of more than $100,000 in the quarter decreased by 24 percent over the previous year. CommVault's average enterprise deal price fell from $284,000 a year ago to $248,000 last quarter.
"We've focused on the core issues that negatively impacted revenue earnings growth," Hammer said. Those issues included "the shift in both the market and competition, which required significant changes to the pricing packaging messaging, as well to the go-to-market strategies of our products."
That's where the point solutions come in.
Hammer said CommVault in March will launch a cloud gateway for archiving "to all major cloud storage locations," a disaster recovery manager that will run on Microsoft Azure and Amazon Web Services (AWS) public clouds, and a cloud DevOps services that will allow developers to create and use virtual machine workloads in the cloud for test/development.
Other products or upgrades in the works include an Edge Drive product that enables online file sharing and collaboration, and a service that can archive data in Office 365 cloud-based mail applications.
"New competitors entered the market with some pretty good standalone solutions, and if there were not alternatives to that, [companies] were willing to deploy them," Hammer said. "But now we're giving our customers the best of both worlds, the ability to deploy standalone in certain situations or deploy a unified platform."
---
January 30, 2015 3:27 PM

Profile: Sonia Lelii
Storage
Cloudberry Lab is one of the latest to jump into the crowded file sync-and-share market. The cloud backup provider recently announced its CloudBerry Box, a private and public cloud product that allows end users to store and access files across multiple mobile devices.
Alexander Negrash, marketing director at CloudBerry Lab, said this new solution differs from others currently on the market because it gives users the choice of selecting their preferred cloud provider. Data is moved through direct connections between end-points and the end-users' cloud storage accounts. The CloudBerry Box software can be deployed in a private cloud with an Amazon S3 or OpenStack compatible interface.
"I doesn't matter which one you choose. It's a direct connection between the end-points and the public cloud," said Negrash. "We don't process the data or keep the data. You just install the endpoints, then specify the cloud storage you want and select files you want to store."
The sync-and-share solution can be run through customers' cloud storage accounts from any of the major cloud vendors, including Amazon Web Services (AWS), Microsoft Azure and Google Cloud Storage. Negrash said no third-party web services are used to process data. The CloudBerry Box solution currently is in beta testing and it only supports the Windows operating system, with plans to support Android and iOS.
The solution supports military-grade, user-controlled encryption, so files can be encrypted on the fly with user-created passwords sent to the cloud through secure SSL connections. CloudBerry supports 20 different industry encryptions. Also, synced data is compressed before being sent to the cloud for backups.
CloudBerry is late to the game with its CloudBerry Box. This market has more than 100 vendors with products that have matured beyond simple sharing and syncing data to mobile devices. Many have built-in centralized controls for IT administrators to grant data access and permissions, along with stronger security features and collaboration functions.
Negrash said plans for additional features are on the roadmap.
"This is not about collaboration," Negrash said. "It's sync-and-share. Management of user access is done in the cloud storage so  the user access is managed on the cloud storage site."
CloudBerry recently  implemented a managed service provider (MSP) offering that allows third-party sellers to rebrand the product and sell it to end users.
"CloudBerry is the white box of sync and share," Negrash said.
Industry analysts predict the days of standalone sync-and-share products are numbered. They say file sync and share increasingly will become a feature of enterprise products, with the occasional exception of specialized offerings catering to key functionality such as security.
"In the short term, enterprises will need to look at these individual products but treat them as more tactical than strategic because the market is changing very quickly," said Charles Smulders, managing vice president at Gartner Inc. "It could well be that in two or three years' time they will be getting their file sync-and-share capabilities from another vendor as part of a broader portfolio."
---
January 30, 2015 8:36 AM
Storage
EMC CEO and chairman Joe Tucci indicated Thursday that he will stay on after his contract expires next month. Others at EMC won't be given that option, as the company also said it will cut jobs to reduce expenses.
Tucci's contract ends in February, which will be here next week. During EMC's earnings call Thursday Tucci called that contact "a guidepost" rather than a hard stop. He made it clear that he will stay past that date in his current role, and said he will happily remain chairman of federated EMC companies (including VMware and Pivotal) for a longer stretch. Tucci has already postponed his planned retirement several times.
Tucci said his term as CEO could go on "a couple of quarters or a couple of months. Not years. And I said I would look favorably about staying on as an involved chairman beyond that."
Earlier this month, EMC reached a standstill agreement with activist shareholder Elliott Management, a hedge fund that had pushed EMC to sell off VMware or reorganize. Elliot helped pick two new members of EMC's board and promised not to "agitate" EMC until September.
EMC executives did not address the restructuring on the earnings call, but EMC filed an SEC statement before the call that said it will spend $130 million to $150 million on staff reduction. The filing did not say how many employees would be affected but said the restructuring would be completed by the end of March.
EMC's revenue of $7 billion for last quarter and $24.4 billion for the year both fell slightly below Wall Street expectations, as did its guidance of $26.1 billion for 2015. EMC Information Infrastructure – its core storage business – reported $5.36 billion in revenue, up three percent from last year but also below expectations. High-end storage – VMAX – revenue fell 13 percent to $1.19 billion while emerging storage – XtremIO, Isilon and ScaleIO – rose 52% to $800 million.
EMC executives said XtremIO all-flash arrays pulled in nearly $300 million in revenue for the quarter. EMC II CEO David Goulden called it the fastest growing product in EMC history, and said it had a "commanding lead" with 35 percent of the all-flash market share.
---