---
November 12, 2015 11:40 AM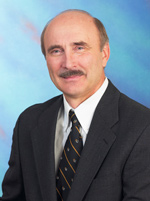 Profile: Randy Kerns
While it's nothing new for information technologists to look at alternatives for their infrastructure, there seems to be more interest in that today than ever before.
There is so much interest that it becomes more important than ever to understand and effectively communicate the alternatives. Most of the interest today is around building private clouds or adding a special purpose system for analytics. Driving the investigation is the fact they must scale storage massively, and that can make costs soar. I have written an introductory Industry Insight report that can be accessed here.
Existing environments are unlikely to change because the current business operations must continue without disruption or introducing risk. However, pressures from executives and peer companies place a greater focus on examining and evaluating alternatives for storage at scale for new deployments. . The pressure can be so great that IT often must report progress to executives on initiatives for deploying these new environments. In response, many pilot programs have started that include evaluating new technology.
These pressures around adding storage that scales without costing too much has led many to evaluate on Open Storage Platform (OSP).
An OSP consists of hardware and the software used to create a storage system that can scale and share data for access by applications written to work in a federated environment. This is usually called a cloud.
The hardware invariably is Intel-based servers with attached storage. The attached storage can be internal solid-state drives or hard disk drives, but can also include direct attached enclosures with disks or flash devices. The software provides the storage function for accessing and managing data, including potential data services such as copy and replication for data protection. This is often called software defined storage, but I prefer "software-based storage" because that term has not been overused and over-hyped.
Storage-based software includes EMC ScaleIO, NetApp Cloud Ontap, IBM Spectrum Accelerate, VMware VSAN and DataCore SANsymphony-V. OSP hardware includes Intel servers with storage acceleration features, SanDisk InfiniFlash and X-IO ISE.
For large organizations, building a storage infrastructure from OSP elements could cost substantially less than purchasing a complete storage system from established vendors. But the investment IT must make in staffing, space, and related infrastructure may go way beyond original plans. Building and integrating storage systems adds risk and requires storage engineers more than administrators. Long-term support requires retaining these people. There must be a strategy for any project to develop a storage infrastructure.
This is the reason Evaluator Group is covering the OSP products and strategies. The questions coming from IT have been great enough to realize the need to carefully evaluate the options required for a successful deployment.
(Randy Kerns is Senior Strategist at Evaluator Group, an IT analyst firm).
November 2, 2015 10:30 AM
Storage
ClearSky Data, which in August launched its managed service for primary storage, today closed a $27 million Series B funding round to expand sales and marketing teams.
Polaris Partners led the round with content delivery network provider Akamai Technologies involved as a strategic investor. Previous investors General Catalyst and Highland Capital Partners also participated. The funding brings Boston-based ClearSky's total to $39 million.
ClearSky's tiered service lets companies run primary workloads on-premise and in ClearSky's point-of-presence (POP) data centers. For data protection, it replicates data to object storage in Amazon Simple Storage Services (S3).
ClearSky founder and CEO Ellen Rubin said ClearSky will build up its 40-person team with most expansion coming in sales/marketing and operations/support. She said the investment from Akamai and the addition of Akamai Labs CTO Andy Champagne as a ClearSky board adviser should help the startup gets its foot in the door with enterprise customers.
"We'll be working with them as we go to market," Rubin said. "We'll engage with their sales teams and marketing teams as we go to enterprise customers. Basically, any enterprise we're speaking with is already an Akamai customer."
Rubin said after two months of having its beta service in the market, ClearSky is trying to convert those customers to paying customers. Part of that process learning what the beta users want to see on ClearSky's roadmap. She said ClearSky will soon add Fibre Channel and NFS support to go with its original iSCSI storage. It is also working on adding POPS in major metro areas for early 2016. ClearSky started with POPs in Boston, Philadelphia and Las Vegas.
"We're using the cloud the way it was meant to be used," she said. "We give you all the benefits of cloud but we incorporate it as a set of managed services."
As for which workloads her customers want to move to the cloud, Rubin said "most have multi-year long plans where they are going into the cloud with production workloads. Now we see mostly test/dev, web apps and DR. IT teams are trying to get their arms around 'How do we make sure we don't give up anything – availability, security and visibility into what's happening?' There's a bunch of things they're not interested in ever moving. There are other things they might move, but not yet. We're living in an evolving hybrid world and I feel it will be that way for a while."
---
October 30, 2015 5:41 PM

Profile: Carol Sliwa
Dell's pending $67 billion acquisition of EMC has sparked plenty of discussion about overlapping products. Yet despite the enormity of their potential merger, the newly fused Dell-EMC may not have everything it takes to compete in a changing storage world.
"It doesn't solve their problems of needing to look at how they're going to react to next-generation players like Amazon. It makes them bigger, but it doesn't give them innovation," said Mark Lewis, CEO of Formation Data Systems, a startup specializing in data and storage virtualization technology that runs on commodity x86 server hardware.
Lewis has fielded lots of questions about Dell's acquisition because he worked at EMC from 2002 to 2012, including a five-year stint as executive vice president and chief technology officer. Also a veteran of Compaq/HP and DEC, Lewis has witnessed his share of IT industry mergers — and he admitted he struggles to recall major tech acquisitions that have been successful. Execution will be the critical element, he said.
"It's a really good move for Dell," said Lewis. "If you think about Dell wanting to get into the enterprise, wanting to diversify, they had some real gaps in the enterprise. You can build it, but it's really hard to build that go to market and all those capabilities. So, I think it'll be really good for them structurally and economically."
But, as CEO of a startup, Lewis also views Dell's acquisition as "a big positive, because it really showed how the legacy market, or the existing data center market, is going to continue to consolidate because of slow growth and the need for consolidation of that platform as we move to the next-generation platform."
Lewis sees the next-generation platform as the "software-defined cloud storage" that creates systems like Amazon Web Services, which enable users to set up storage in automated fashion. He said legacy systems target storage administrators with low-level tasks such as provisioning storage and service-level agreements. And the older vendors often try to leverage their old technology "when really what they've got to do is a paradigm shift," he said.
"You don't merge two video rental companies and get Netflix," said Lewis, echoing sentiments he raised on his Formation-hosted blog. "You get scale. You get other advantages. You get operational efficiencies. But, you don't get innovation, and that's an element they're going to have to figure out how to drive into their new business."
One challenge confronting Dell-EMC will be the melding of "inherently different cultures" spanning Dell's Texas-based operations and EMC's Massachusetts headquarters and California-based VMware division, Lewis acknowledged.
"Culture's a big part in acquisitions and integrations and mergers, and people often [discount] that impact," he said. "That's something they're going to have to sort out."
Could startups such as Formation Data Systems ultimately become acquisition targets for traditional storage vendors such as Dell-EMC? Lewis said although they will need to look at buying "third-generation data center technology" at some point, such acquisitions would present difficulties.
"Our economics are such that we believe we can lower the cost to store data by 10x," Lewis said. "That fundamentally changes the market dynamic. I can grow to a billion-dollar company, but I might consume $10 billion in total market to do it. So it's good for me. For the guys that make the 10 billion, it's not so good."
Glenn O'Donnell, a vice president at Forrester Research, thinks it's more likely that the new Dell-EMC will build its way into the storage software space. "They'll make some targeted acquisitions, but acquisitions are going to be difficult in the future. Now that they're shelling out all this money for EMC, they don't have much left in the kitty," he said.
"EMC has a lot of software people," O'Donnell added. "Everybody looks at both of these companies as hardware companies — which clearly they are – but nobody's in the hardware business these days unless you do an awful lot of software."
---
October 30, 2015 4:02 PM
Commvault
,
FalconStor
,
Quantum
,
Veeam
Not only the big storage array hardware vendors are seeing  revenues declines from last year. This week, backup vendors Commvault, Quantum and FalconStor said they lost money and had revenue declines last quarter.
All three are in transition. Commvault is trying to rebound from a six-quarter slump by rebooting its product, branding and sales strategies. Quantum has had an up and down year, but is looking to become a major player in media/entertainment and video storage with its StorNext scale-out file system to go with its tape and disk backup product. FalconStor is still trying to dig out of a disastrous 2010-11 period with FreeStor, the latest version of its data protection and storage management software that it sells to OEMs, service providers and enterprises.
All three say they are close to turning the corner, but none of them did last quarter.
Commvault lost $9.2 million in the quarter. Its $141 million of earnings was a bit better than expected but down seven percent from last year. Software licensing revenue of $58 million fell 17% from last year.
Quantum's $117 million in revenue missed its guidance mark. Quantum executives said there was a $7.8 million of backlogged orders, but that still would leave revenue below the $135.1 million last year. Quantum lost $11.2 million for the quarter.
FalconStor's $9.7 million in the quarter was down 13% from last year, and half of the revenue in the quarter came from OEM partner Hitachi Data Systems. The vendor lost $2.5 million in the quarter.
There is one backup software vendor doing fine, and that is privately held Veeam Software. Veeam does not report detailed earnings but said last quarter its 17% bookings growth, 23% growth in enterprise customer orders and added 11,300 paid customers in the quarter.
Commvault is moving to what the company calls Commvault Next follow a string of poor quarters in the face of increased competition. The changes include rebranding of the company (no more capital V), the main product (no more Simpana), new sales and marketing leadership, and new sales model (selling point products for targeted use cases). Commvault just released the 11th generation of its software, now called the Commvault Data Platform, which will probably be the main factor for whether it succeeds or fails in its turnaround.
"The objective of Commvault Next is to return CommVault to solid revenue and earnings growth in an environment driven by security disruptions caused primarily by the shift to the cloud and SaaS environments," CEO Bob Hammer said. "A lot of [storage] companies have been disrupted. I said two years ago we had to change fundamentally everything we are doing. First of all you have to be relevant and provide highly differentiated value in the cloud and for SaaS types of applications. That requires fundamental architectural changes to the platform to enable all that to happen."
Hammer said the company is poised for "substantial growth" over the next six months.
"We have made good progress on our transformation as a result of momentum building and we are positioning Commvault to better financial results in the [next six months]. We have built that foundation for CommVault to generate both revenue and earnings growth in FY 2016 — 2017.
Despite Quantum's disappointing quarter, StorNext and related scale-out storage revenue of $29.9 million increased 17% from last and has grown 33% over the last six months. But even that is below the vendor's goal of 50% growth in scale-out storage.
Quantum CEO Jon Gacek blamed its low revenue quarter to an unusually high number of customers placing orders on the last day of the quarter, shortage of supply from disk partners that prevented it from filling all the orders received, fewer large deals and larger competitors' willingness to lower prices to win deals. With help of the late orders, Quantum's revenue guidance of $130 million to $140 million for this quarter was higher than expected.
"Scale-out is where the market is expanding for us," Gacek said. "We have unique position there and that's where we're investing money."
FalconStor CEO Gary Quinn said Volkswagen signed on as the first FreeStor Global 2000 enterprise customer.
"I think once we show two to three quarters sequentially performing in the upward direction and add some additional resources, we will know that the North American business is stable and improving," Quinn said. "The software-defined storage space is a very exciting and very potentially large addressable market to grow into as the future moves forward here. And we think that we are well-positioned in the center of that marketplace as we enter 2016."
---
October 22, 2015 8:14 AM
Storage
EMC provided more detail on its revenue and earnings last quarter, and the results could play into its product strategy leading into and following its acquisition by Dell.
 EMC Information Infrastructure (II) – EMC's storage group – reported revenue of $4.3 billion, down three percent year over year as expected. But the product mix was unexpected. EMC's traditional storage arrays VMAX and VNX accounted for less than 50% of its overall storage revenue. That marks the first time EMC's main midrange and enterprise arrays made up less than half of its storage business. Thirty months ago, those two platforms accounted for around 70% of its storage business. 
EMC's new hotshot array is the all-flash XtremIO, which more than double revenue over last year and is on pace to generate $1 billion this year.
"In other words, the products with the higher growth profile, including all-flash arrays, scale-out file, software-defined storage, converged infrastructure, and next-gen backup are now the bigger proportion of our strategic storage business," EMC II CEO David Goulden said on a Wednesday conference call to discuss earnings. "This is a good indicator of the progress we've made in our storage portfolio transition."
 Whether the results are good or bad for EMC, they do provide a good indication of where the storage industry is going. Industry transition was a big theme of EMC's call, which came nine days after Dell disclosed its proposed blockbuster $67 billion acquisition of EMC. The Dell deal is expected to close in mid-2016. EMC CEO Joe Tucci predicted there will be more consolidation among IT vendors as they adjust to secular trends such as the cloud and converged infrastructure. 
"This is a different game being played now," he said. "If you go back to the client/server era or the last era, everybody stayed neatly in their lane. There was a storage lane. And of course, that's where EMC played. There was a networking lane. That's were Cisco played. There was a server lane. In the early days you had Sun and HP and others. And then of course, you had even a database lane, where Oracle was the big player. "Now nobody is staying in their lane." 
One thing that won't change, Tucci said, is the way VMware does business with partners. EMC has been careful to keep VMware hardware neutral to avoid alienating the partners VMware relies on. Tucci said that will continue under Dell. "There will be no change in how VMware manages its ecosystem," Tucci said. "Like today, they won't create products that favor one hardware vendor over another. To this end, Michael Dell and I have reached out to the CEOs of the key VMware OEM partners to assure them of this." 
Tucci repeated his claim from last week that Dell competitor Cisco will also remain a close EMC partner, particularly in its VCE converged infrastructure group. EMC has said VCE's Vblocks will all ship with Cisco hardware, although VCE will sell different platforms than Vblock with other vendors' servers and networking. Tucci also addressed the finances of the Dell acquisition. He said being part of a private company will allow "more freedom to invest in the short term without the pressure of managing for quarter end." 
As for the roughly $50 billion in financing that Dell took on to buy EMC, Tucci said "over the last three years EMC alone has averaged approximately $3.5 billion annually on share repurchases and dividends which will no longer be relevant in a private company controlled model. "Furthermore, the collective cash flows of the combined company, enhanced by synergies, will allow us to keep investing heavily in [research and development] and in innovation, in go-to-market, and in resources to provide first-class services and support to our customers."
---
October 20, 2015 10:50 AM
Cleversafe
,
flash storage
,
IBM FlashSystem
,
IBM Storage
Storage received a lot of attention on the IBM earnings call Monday night. And not in a good way.
IBM systems storage revenue decreased 19% year-over-year last quarter, which isn't unusual over the past few years. But poor storage sales dragged down all of IBM's hardware, which declined two percent overall.
The poor storage performance came in high-end disk systems and tape. Flash grew more than 50% year-over-year for the third straight quarter, so IBM is looking to rebuild its storage business around flash, Spectrum software and cloud/object storage from its recent Cleversafe acquisition.
"I think this is the most we've talked about storage on this call in over a year," IBM CFO Martin Schroeter said during the earnings call. "But I'm glad because this is an important part of the business, and we see a lot of opportunity in storage."
IBM launched new high-end DS8880 enterprise arrays last week, but Schroeter said he doesn't see that part of the business getting much stronger. Flash is driving array sales, particularly in the IBM FlashSystem all-flash arrays.
IBM is also pushing storage software, which it-rebranded under the Spectrum umbrella earlier this year.
Schroeter admitted "storage continues to be a tough market" but emphasized that IBM is not throwing in the storage towel.
"There is a future in storage, and it's all about flash," he said. "It's all about software-defined and it's all about object storage. … The faster we can move to flash, and the faster we can build out our high-value software-defined storage platforms … the sooner we'll see a return to growth in storage."
---
October 15, 2015 4:03 PM
Did you hear about the storage acquisition this week?
No, I don't mean Dell-EMC. Everyone knows about that one. But you might have missed Imation's acquisition of file sharing vendor Connected Data for $7.5 million, or roughly $66 billion less than what Dell paid for EMC.
The deal is part of Imation's restructuring. The company also named Bob Fernander interim CEO and added Connected Data founder/CEO Geoff Barrall as chief technology manager. Fernander and Barrall were both already on Imation's board.
Fernander said he sees Connected Data as a good fit as a companion sale with Imation-owned Nexsan storage as well as Imation's IronKey encryption product. Imation will pay $4.9 million up front for Connected Data stock and assume $2.6 million of the acquired company's debt.
Connected Data claims 130 enterprise systems installed and 12,500 of its Transporter devices sold worldwide. Its projected revenue is $7 million for 2016, and the four-year-old startup was not profitable
Barrall said Connected Data's Transporter provide a more cost effective and easier to manage system for sharing files than using the public cloud. Connected Data keeps all data on-premise, using a company's existing infrastructure. "We're changing the face of file sharing in the enterprise," he said on a conference call to discuss the deal. "Cloud services come with a lot of issues, including high cost, difficulty moving data to the cloud and security issues."
Fernander said, "While this is a small deal in dollars, it should be a significant contribution to our shareholder value. It allows cloud-live services to be deployed without the cloud.'
Imation, which paid $120 million for Nexsan in 2013, will be looking for Connected Data to become profitable quickly. Imation lost $61.4 million in the 12-year period that ended June 30, and it projects $9 million to $14 million in losses before hitting break-even in the fourth quarter of 2016. Imation estimates it had at least $85 million in cash at the end of the quarter that finished Sept. 30.
Imation sold its RDX removable hard drive business to Sphere 3D for $6.3 million in August as part of its restructuring.
Fernander has been CEO of storage startups Pivot3 and StoredIQ, and has held executive positions at Sun, DEC and Compaq. Barrall founded storage vendors BlueArc and Drobo, which he bought back to merge with Connected Data in 2013 and spun out to a private company in May.
---
October 13, 2015 4:05 PM
Dell
,
EMC
Almost lost in the noise around Dell's estimated $67 billion acquisition of EMC this week was another down sales quarter for EMC storage.
EMC reported preliminary revenue totals Monday on the call disclosing the Dell sale. EMC executives say they expect revenue of between $6.05 billion and $6.08 billion for the third quarter, well below Wall Street's expectation of $6.24 billion. That total includes revenue from VMware – up 10% year-over-year – and Pivotal, which increased 16%. Storage revenue declined three percent.
EMC blamed much of the shortfall on around $100 million of revenue from deals that could not be completed by the end of the quarter. Emerging storage – mostly XtremIO all-flash and Isilon scale-out NAS – grew 27% year-over-year to around $740 million. That leaves EMC's traditional storage products down around 15% to 16%, according to a note published by Stifel financial analyst Aaron Rakers. EMC's traditional storage includes mainly VMAX, VNX, and backup and recovery products. This is the third straight quarter of steep declines for EMC's traditional storage, which fell 11% last quarter and 9.5 percent in the first quarter of 2015.
The deepening decline may be a sign that EMC was a distracted company with all of the acquisition rumors over the last few months, or maybe it shows why an acquisition was necessary.
"A Dell/EMC combination reflects the fact that we and EMC continue to see meaningful (and accelerating) disruptive secular /architectural shifts playing out in the overall enterprise infrastructure (and storage) market," Rakers wrote in his note. "The migration of workloads to public cloud, software-defined/hyper-converged/commoditized (disintegrating) infrastructure, overall business model (economical) transitions, coupled with what we believe to be a persistent market insolence for EMC's portfolio depth and activist involvement have led EMC's board to the conclusion that the economic and/or consolidation merits of combining with Dell make more long-term sense than remaining a standalone Federated entity."
---
October 12, 2015 6:27 AM
Dell
,
EMC
Dell and EMC made it official this morning – Dell intends to acquire EMC for an expected $67 billion price tag in the largest technology transaction ever. The deal makes EMC a private company, while Dell will maintain EMC-owned VMware as a public company.
Dell and its partner Silver Lake will pay EMC stockholders approximately $33.15 per share — $24.05 in cash plus tracking stock tied to EMC's 80% share of VMware.
Dell founder Michael Dell will lead the combined company, while Joe Tucci will remain chairman and CEO of EMC until the deal closes. Pat Gelsinger will remain VMware CEO. Dell will maintain its Round Rock, Texas, headquarters while EMC's Hopkington, Mass. offices will serve as headquarters of the combined enterprise systems business.
EMC's directors have approved the merger and will recommend that EMC shareholders also approve it.
The deal is expected to have repercussions throughout the technology world, as other large companies plot counter moves.
The agreement includes a 60-day window for EMC to talk to other suitors. There is speculation that Hewlett-Packard, Cisco and IBM may consider trying to outbid Dell to take control of EMC although the size of the Dell-EMC proposed deal makes that unlikely. Those other large companies may go out and strike other deals to counter the bulk of Dell-EMC, which means many storage vendors will be in play.
More information will come out following an EMC-VMware conference call at 7:45 ET today, and a Dell-EMC call at 8:45.
---
October 9, 2015 3:20 PM

Profile: Sonia Lelii
Storage
Microsoft Azure is strengthening its backup portfolio. The company now offers backups of Micosoft SQL Server, Hyper-V virtual machines, SharePoint Server, Microsoft Exchange and Windows clients in Microsoft Azure Backup Server.
Microsoft made the announcement in a blog post this week. Micosoft already offers its Azure Site Recovery and other disaster recovery options for virtual machines but now the company is beefing up its backup and recovery offerings.
Customers can use the Microsoft Azure Backup agent or Microsoft Azure Recovery Services agent to allow backups of only files and folders to Azure. To protect application workloads, users can download Microsoft Azure Backup Server and install on a Windows Server.
The Microsoft Azure Backup Server  is available in all geographies where Azure is available except Microsoft Azure Government data center and Microsoft Azure in China via 21Vianet.
"We are working to make it available in these geographies by end of this calendar year,"Samir Mehta, Microsoft's senior product manager, wrote in the company blog. "Users with tier 1 workloads like Microsoft SQL Server can benefit from Microsoft Azure Backup Server by choosing disk backups for better RPOs and RTOs.
"Users can continue to backup to Azure for long-term retention using disk-disk-cloud backup strategy. Users can also leverage Microsoft Azure Backup Server to monitor backups of all applications in single on-premises console."
To use Azure as a backup target, users need the Azure Backup agent or Microsoft Recovery Services Agent on servers or personal computers.
"That code will take care of the business of shuttling data into Azure, as its been imbued with the power to move the aforementioned workloads into Azure, an evolution from its previous file-only powers," Mehta wrote.
---