---
June 2, 2016 11:43 AM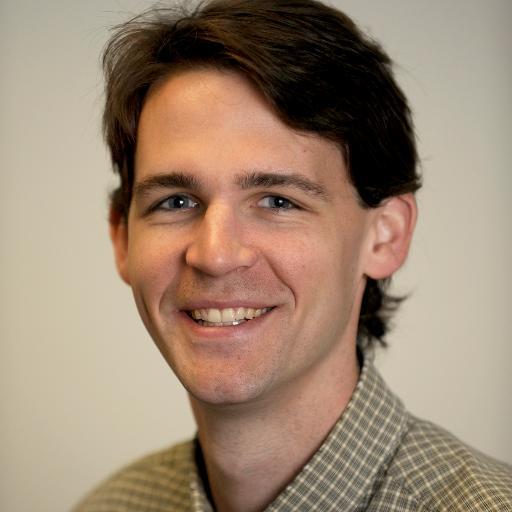 Profile: Paul Crocetti
DR may be dying. The term DR, that is, not the actual process of disaster recovery. There is a move in the industry to replace the phrase with "IT resilience."
At last week's ZertoCON business continuity conference, analysts from Gartner and Forrester both threw their support behind using the term resilience over disaster recovery.
Stephanie Balaouras, vice president and research director at Forrester, said she dislikes the term "disaster recovery" because it tends to focus on catastrophic events, which can cause management to think it's too expensive and rare.
Organizations need to move beyond disaster recovery and embrace resiliency, which is more concentrated on continuous availability and continuous improvement, Balaouras said. Customers don't care what happened to cause an outage, they just want "always-on."
Balaouras outlined three actions to improve IT resilience.
Calculate the cost of downtime. 57 percent of companies have told Forrester that they haven't calculated that expense. And downtime is more than lost revenue — it's loss of employee productivity and morale, as well as lost business opportunities. Organizations should calculate revenue and productivity losses plus customer impact, and present several loss scenarios.
Measure availability end-to-end. Availability is not about individual components, it's the whole service, Balaouras said. When making your business case, take everything into account. As an example, Balaouras noted that the recent New York Stock Exchange outage was human error.
Match business objectives to the right mix of technologies. Balaouras suggests planning an evolution to active-active sites, which takes some time. Businesses should maximize virtualization investments for resiliency. And rethink failover and replication options, as the technologies are not "one size fits all."
In his keynote address, John Morency, a research vice president at Gartner, said that IT resilience is becoming the new disaster recovery.
Most Gartner clients don't use the term "disaster recovery" anymore — they want to focus more on IT resiliency, Morency said.
Newer technologies, such as replication, continuous data protection and snapshotting, are helping organizations enhance resiliency and proactively avoid recovery situations. While recovery time objectives used to be six to 18 hours for many, they've dropped to four hours or below, Morency said.
In her presentation, Balaouras also stressed the importance of time. With disaster recovery, downtime is measured in hours to days, while with IT resiliency, downtime is measured in minutes to hours.
Investments in disaster recovery are seen as expensive insurance policies and there isn't enough emphasis in DR on the everyday events that cause the majority of business disruptions, Balaouras said. IT resilience investments, on the other hand, are driven by the need to serve customers and stay competitive, and resiliency is focused on all likely business disruptions.
Which term do you prefer?
May 27, 2016 10:02 AM
Pure Storage
Pure Storage is finding that it's expensive to grow sales in the all-flash storage market these days.
While Pure increased revenue last quarter by 89% year-over-year, it was unable to reduce its losses. Pure reported $139.9 million in sales, which was better than analysts expected and impressive growth in the current storage market. Still, the all-flash vendor lost $40.8 million, the second largest quarterly loss in its history.
For now, Pure is focusing on expanding sales and the launch of its second all-flash platform, the FlashBlade for unstructured data. The spike in sales from Pure's FlashArray SAN system last quarter prompted Pure CEO Scott Dietzen to declare victory despite the income drop.
"A $600 million revenue run rate, and being able to grow the business at 89%, I would say is unprecedented in storage industry history," Dietzen said Wednesday on Pure's earnings call. "We're playing now as one of the top 10 storage providers in the world. And we are profoundly differentiated and distancing ourselves from the rest of the pack in terms of the market we are serving and growth."
"We have aspirations to be number one in a $24 billion [all-flash] market. But we are supremely happy with the quarter we just turned in and we are on track to hit all of our targets."
Although overall storage sales are declining throughout the industry, all-flash systems are picking up. Pure faces tough competition now from larger and smaller vendors.
EMC claims its XtremIO all-flash platform alone generated more than $1 billion in revenue last year and expects to approach $2 billion this year. Hewlett Packard Enterprise this week reported its 3PAR StorServ all-flash sales last quarter nearly doubled from last year, and HPE CEO Meg Whitman claimed all-flash revenue was higher than Pure's. NetApp CEO George Kurian said his company is on pace for about $700 million in all-flash revenue over the next year and Nimble Storage said it added 55 all-flash customers in the first six weeks of selling its new platform.
The competition is prompting Pure to accelerate spending. Its sales and marketing expenses were $75.6 million last quarter, compared to $44.9 million a year ago. That led to a loss of $40.8 million last quarter last quarter, slightly more than the $40.2 million loss than a year ago and significantly more than the $22.3 million loss in the fourth quarter of 2016 when sales and marketing spending was $62.5 million.
Dietzen said Pure added nearly 300 customers in the quarter, bringing its total to more than 1,950. New customers included the World Bank, Bank of New York Mellon, Softbank and the University of Melbourne. He said cloud companies make up about one-quarter of Pure's business, mainly service-as-a-software providers using FlashArray as their storage platform.
Pure has $607 million in cash to cover losses for a while but the vendor will eventually need to make money. CFO Tim Riitters said this year will mark "the turning point in terms of absolute losses." By that, he doesn't mean the losses will stop, but they will not accelerate over last year. That would require Pure to keep losses below $143.6 million for the full year, which is hardly approaching profitability.
FlashBlade may help. Dietzen said FlashBlade has dozens of beta customers, with direct availability to selected customers planned for the third quarter this year. The goal is to make FlashBlade generally available by the end of the year.
"We think the product can grow even faster than FlashArray did," Dietzen said.
---
May 26, 2016 9:44 AM
Cloud storage
With the worst part of its Clustered Data Ontap (CDOT) challenges behind it, NetApp is bringing out the next version of its Ontap storage operating system. Ontap 9 will focus on flash, coming as NetApp supports 15 TB solid-state drives and promises at least 4-1 data reduction through deduplication.
NetApp CEO George Kurian disclosed the upgrade Wednesday during the company's earnings call. NetApp planned an official Ontap 9 launch next week but released details following Kurian's comments.
Ontap 9 – "data" has been dropped from the product name – will be generally available June 15. It is the successor to CDOT, with upgrades available to CDOT and 7-Mode customers.
NetApp VP of product marketing Lee Caswell said Ontap 9 will have three types of data reduction. Along with inline compression and deduplication, a new data compaction feature will use additional processing power to write data more efficiently to SSDs. The 15 TB SSDs will first be available on NetApp's All-Flash FAS arrays.
Caswell said NetApp will give more storage to customers who fail to get 4-1 data reduction.
NetApp will also follow in the footsteps of all-flash vendors such as Pure Storage and give free controller upgrades after three years to customers under Premium Maintenance. It will also extend its flash warranty to six years.
The underlying Ontap 9 technology will also be available in Ontap Cloud (formerly Cloud Ontap) and a software-only version called Ontap Select. NetApp claims Ontap 9 can be deployed in 10 minutes. NetApp also promises greater security through triple-parity RAID and improved encryption.
"The next generation of Ontap will simplify customers' IT transformations to modern data centers and hybrid cloud environments," Kurian said. "Customers can choose the architecture of their choice – engineered systems, software-defined storage or cloud."
Ontap Cloud will run in Amazon Web Services and the new version can run as a high availability cluster. Caswell said support will follow for other public clouds. Ontap Select replaces Ontap Edge, with greater hardware support and reduced pricing.
"Ontap was already friendly to flash and we invested early to make sure it can run in the cloud," Caswell said. "With Ontap 9 you can consolidate platforms. The idea is you can have it all integrated into one system from flash to disk to cloud, and blocks, objects and files all together now."
NetApp has had problems getting customers to migrate from its 7-Mode Ontap to CDOT. That, along with its lateness to all-flash storage, negatively impacted its sales in recent years. But Kurian said clustered node shipments grew 80% year-over-year last quarter, making up 85% of new sales. However, CDOT still accounts for only 26% of NetApp's customer base and the upgrades have been largely driven by discounts and promotions.
Those discounts have taken a toll on NetApp's bottom line. The company lost $8 million in the quarter, as revenue of $1.38 billion for the quarter declined 10.4% and came in below expectations. Its $5.5 billion in revenue for last year dropped nine percent from the previous year.
Kurian said it will be "a year of transition" as NetApp tries to rally around what it calls "strategic solutions" – CDOT, all-flash arrays including SolidFire, E-Series storage, hybrid cloud products and OnCommand Insight management software.
These products made up 53% of NetApp's revenue over the past year and 61% last quarter. The strategy is similar to that of NetApp's main rival EMC and other large storage vendors who also push new technologies such as all-flash arrays, cloud and hyper-converged while their older technology declines in deployments.
Kurian did not break out revenue from the all-flash SolidFire platform it acquired in January. But he left no doubt about its strategic importance, especially because SolidFire's flash arrays are sold mainly to cloud providers.
"All-flash systems are the new SAN configurations," he said.
NetApp also sells all-flash versions of its E-Series high performance systems and All-flash FAS mainstream storage arrays. NetApp executives said  the vendor is on pace for around $700 million in all-flash revenue over the next year, although it is also discounting those products.
NetApp has come a long way in flash since Kurian replaced Tom Georgens as CEO a year ago.
"When I took over as CEO, NetApp was dealing with several internal challenges," Kurian said Wednesday. "We were late to the all-flash array market, we were not prepared to assist our installed base of customers in migrating to clustered Ontap and we had limited traction in the hybrid cloud. Over the course of the year, we've made substantial progress. We have moved into a leadership position in the flash market with a broad portfolio that addresses multiple workload requirements and deployment styles. We regained ground with our channel partners by successfully enabling them to migrate the install base to clustered Ontap. Our data fabric strategy has proven effective in positioning us to win leading edge cloud deployments."
Considering it lost $8 million and its revenue declined last quarter, NetApp still has a lot of work to do in its transition. It has yet to satisfactorily address hyper-convergence. Kurian said SolidFire with OpenStack can bring the benefits of hyper-converged technology. That would require bringing a new version of SolidFire – perhaps packaging its Element OS on servers with hypervisors.
---
May 25, 2016 3:08 PM
Nimble Storage
Nimble Storage received a quick jolt from its All Flash arrays last quarter, as the platform drove larger deals and helped bring in bigger customers. The vendor continued to lose money, however, despite a 21% increase in revenue over last year.
Nimble's revenue of $86.4 million exceeded its previous forecast for the quarter.  The vendor still lost $20 million in the quarter and CEO Suresh Vasudevan would not give an estimate when Nimble might approach profitability. Nimble ended the quarter with $203 million in cash. Nimble forecasted revenue in the range of $93 million to $96 million this quarter.
Nimble claims it added 55 all-flash array customers in the product's first six weeks on the market. Vasudevan said all-flash sales made up 12% of Nimble's array bookings in the quarter. He said 25 all-flash customers were new to Nimble. Overall, Nimble added 580 customers in the quarter.
Vasudevan said the deal size for all-flash arrays were around twice that of Nimble's hybrid systems with flash and hard disk drives. He said the typical workloads for all-flash systems were virtual desktop storage, databases and other performance-intensive applications.
Vasudevan credited all-flash and Fibre Channel support introduced in 2014 for making Nimble more of an enterprise play. He said Nimble had a record quarter for deals over $250,000, with those deals making up 20% of its total revenue.
"What is interesting for us is that the number of larger enterprise opportunities we're competing in is substantially higher than in the past," he said. "The all-flash array has really moved the needle for us and it was a record level of contribution from the enterprise segment for us."
---
May 25, 2016 2:13 PM
flash storage
,
Violin Memory
Violin Memory had little to show for its turnaround efforts last quarter. The all-flash vendor's revenue declined and it continue to lose money, prompting the CEO to tell investors he feels their pain.
Violin Tuesday reported $9.7 million in revenue for last quarter, down from $12.1 million the previous year and $10.9 million the previous quarter. Its product revenue was only $4.2 million – a paltry sum considering all-flash arrays have a higher average selling price than hybrids and are in demand now.
Violin lost $22.2 million in the quarter, and is down to $49 million in cash. CEO Kevin DeNuccio admitted the company may have to seek additional equity funding to keep it going long enough to complete its turnaround plan. The revenue forecast for this quarter is in the range of $11 million and $13 million, with losses expected to approach $20 million.
DeNuccio ended his opening remarks on the earnings call by telling investors "me, the management team and the board fully understand the pain investors are feeling with the stock price decline and in way we sit today. We are all significant investors personally and continue to believe in the company strategy and equity story going forward. … And we strongly believe that our adjustments and strategy are going to produce a successful outcome from our employees, customers and investors."
Without much customer quantity, DeNuccio tried to stress the quality of Violin's customers. He claimed five Fortune 100 enterprises and more than a dozen Global 2000 companies are using Violin Flash Storage Platform (FSP) arrays. He said Violin has gained three Fortune 100 customers this year, calling it "the turning point for the company."
"Our customers, some of the biggest in the world, believe in our technology and our FSP value proposition," he added. "I know it's been tough on our shareholders and investors, but we are energized by the opportunity ahead and committed to the turnaround in our direction."
Investors were not impressed. The stock priced opened at 32 cents per share today, down from 37 cents at Tuesday's close and from $3.30 a year ago.
DeNuccio's other reasons for optimism include a new version of Violin's Concerto operating system due this year with cloud integration capabilities, a new OEM deal that will combine Violin arrays with software for virtual desktops, and another OEM deal that has been in the works for months. However, DeNuccio said a research and development relationship he talked about last quarter is on hold.
"The Violin business is stabilizing on a number of fronts," DeNuccio said. "An important barometer regarding the company's progress is the number of wins since the launch of Violin's Flash Storage Platform which incorporates a new operating system on next generation hardware. This product line is showing strong traction despite prevailing headwinds, as evidenced by 60 wins since its launch resulting in an average of one win per week."
But is that a high number of sales? Nimble Storage Tuesday said it has won 55 customers with its Predictive All Flash Arrays in less than one quarter of shipping the system. Nimble sells smaller systems to smaller companies than Violin, but its sales rate is probably more indicative of the all-flash market than Violin's.
---
May 24, 2016 10:45 AM
flash storage
Datrium has added an "Insane Mode" feature that the startup claims can double host storage performance on the fly.
Datrium took the Insane Mode tag from Tesla's rapid acceleration technique for its Model S cars. The concept is similar – the goal of Datrium's Insane Mode is to let customers instantly speed the storage systems performance by increasing available CPU resources.
Here's how Datrium DVX works:
The system has two parts. The Diesl (Distributed Execution Shared Logs) file system runs on the host and NetShelf storage array. Diesl allows customers to manage storage like virtual machines through VMware vSphere, and handles features such as compression, deduplication and instant zero-copy clones. It uses up to 8 TB of NVMe flash in the server to boost performance. Customers can use any commercial flash in the host.
NetShelf is the second part, and serves as durable storage. NetShelf has dual controllers – each with NVRAM – for active/passive failover and hard disk drives for capacity. It exports no blocks or files and has no LUNs or volumes to manage. Diesl provides host-based data services. Writes are mirrored before control is returned to a virtual machine. A failed host does not impact fault tolerance or cause data loss. A NetShelf includes 29 TB of data after RAID 6 overhead.
Insane Mode an alternative to QoS
Insane Mode is the third method for improving DVX performance. The others are to add flash to the host or to vMotion a workload to another host with more available flash.
Insane Mode, now part of Diesl Hyperdriver Software, reserves 40% of host cores for DVX instead of the default 20%. Datrium recommends using Insane Mode only when a host averages less than 40% CPU utilization for VMs because ESX utilization should be kept below 80%. Customers can stay in Insane Mode indefinitely or use it for specific tasks like running batches before returning to 20% utilization. Customers can go from Fast Mode (the default) to Insane Mode with one mouse click from the DVX dashboard.
Datrium marketing VP Craig Nunes said doubling the CPU resources can improve workload performance from 1.5x to 3x "literally instantly."
He said the feature is an alternative to quality of service on traditional arrays. "A storage array has a set amount of performance in its controller. When you hit the boundaries, it's upgrade time," he said. "Quality of service on the array is about how you provision precious resources in a storage array. The approach we take is, service levels are more about giving more resources for performance instead of limiting precious resources."
Datrium CTO and founder Hugo Patterson said the extra CPU is available because customers rarely go above 50% utilization. "If you're not doing I/O, then CPUs are available for other things," he said. "This basically reserves enough so when you need to use it, it's there."
Patterson said he expects Insane Mode to be used for mainly for test/dev, virtual desktop infrastructure and server consolidation.
Datrium bucks all-flash, hyper-converged
Patterson sees Datrium as a superior to two hot storage trends – all-flash arrays and hyper-converged systems.
"Flash belongs on the host, and flash has been on the host for a decade," Patterson said. "But when it is on the host, it's just a storage device. It's an island of flash, not an enterprise class storage system. One SSD is not an enterprise class storage system. So how do you get flash on the host and yet make it an integral part of an enterprise storage system? That's what the DVX is really all about. We've moved a lot of the storage compute – just about all of it – into the host. These days it's a bigger deal to do that with the storage compute getting bigger and bigger."
Patterson also argues that a DVX costs less and uses both the server and storage better than a typical hyper-converged system.
"Each server is independent [with DVX] and gives an easier way to manage storage performance," he said. "Communication is from servers to NetShelf and servers don't talk among themselves, except in the case of vMotion. We don't have one host accessing data that's on another server. When you have a cluster of [hyper-converged] servers, they're all co-dependent and they can heavily influence the performance of each other. When performance isn't what you hoped for, it's hard to do anything about it. With DVX, each server has its own local cache and uses its own CPU."
---
May 20, 2016 11:23 AM
Brocade's earnings for last quarter show a decline in storage sales consistent with what large array vendors have reported.
The Fibre Channel switch vendor's forecast for this quarter shows that decline is likely to continue.
As the leading FC switch vendor, Brocade's revenue is tied into the sale of SAN arrays. With the industry in transition to cloud storage, server-based storage systems such as hyper-convergence and new all-flash arrays cutting into adoption of traditional FC storage arrays, storage vendors have seen revenue decline over the past year. Brocade CEO Lloyd Carney said on his Thursday earnings call that he expects FC storage to bounce back by the end of the year but not before it declines more than previously expected this quarter.
Carney said the steep decline in Fibre Channel revenue hit directors and switches. "SAN revenue was weaker than we expected," he said. "The weakness was broadly spread across our partner base and appears to indicate lower overall storage spending."
Brocade's reported revenue of $523 million decreased four percent from last year and nine percent from last quarter. FC SAN revenue of $297 million fell five percent year-over-year. IP (Ethernet) networking revenue – roughly one-quarter of Brocade's business – fell nine percent year-over-year to $132 million. But Brocade forecast an increase of seven percent to 14% in Ethernet sales this quarter due to a swift uptick federal and enterprise spending. Meanwhile, it expects FC sales to drop from 3.5% to seven percent over last year to $510 million to $530 million. Carney said he does expect a rise in FC spending next quarter and predicted revenue declines for the full year will be around two percent.
"There are a lot of really big deals in the pipeline," Carney said of his optimism for next quarter.
Brocade is counting on 32 Gbps switching products and flash storage to give FC a long-term jolt but that hasn't happened yet. Flash arrays sales are picking up but not the switching that goes with them, and 32-gig (Gen 6) FC won't become mainstream before 2017.
Brocade is shipping its first 32-gig FC switch, the G620, with 32-gig directors and embedded switches expected in August. But bandwidth upgrades usually occur slowly, and end-to-end 32-gig support will also require upgrades from storage array vendors.
"We see good interest in [Gen 6], products are being well-accepted, and we're pretty excited about it," Carney said.
Flash arrays are becoming popular now, with most storage vendors reporting large increase in all-flash systems even as their overall storage sales drop. But Brocade executives said customers are still planning their upgrades and how they will affect their switching.
"It's causing some of these customers to have to take a look at their architecture, see how these build-outs happen going forward, and there is some bit of a pause [in buying]," Carney said.
"Although all-flash has been here for a couple years and grown pretty fast, it's really been a small part of the overall storage marketplace. Now, that's changing because all the large players have all-flash arrays, and they're growing very fast. They're putting a lot of resources behind it. For us, the good news is most of them connect using Fiber Channel. Now, they're more efficient, so they need less storage. But storage is still growing. So it kind of works out."
Carney said Brocade also hopes to receive a sales jolt from hyper-convergence. Hyper-converged systems are seen as harmful to FC because they often replace SANs. But Carney said he expects that to change as hyper-converged rack-scale products such as EMC's VxRack and the Hitachi Hyper Scale-Out Platform pick up steam.
"If you are buying individual hyper-converged platforms, you don't need us as part of the solution, the storage is already in there," he said. "If you want to connect two or three hyper-converged boxes together, the best way to do that right now is Fibre Channel."
---
May 13, 2016 5:33 PM

Profile: Carol Sliwa
EMC
,
Nexsan
The product name Unity is at the center of a trademark dispute in the data storage industry between Nexsan and EMC.
Nexsan Technologies  filed a complaint against EMC on May 6 in the U.S. District Court in Massachusetts claiming it has priority to the Unity trademark and is not infringing upon any trademark rights that EMC may assert.
The lawsuit came less than two weeks after both companies orchestrated major product launches around Unity product lines. Nexsan, a wholly owned subsidiary of Imation Corp., issued a press release on April 26 for its new Unity storage line, combining NAS and SAN storage and enterprise private-cloud file system synchronization.
On May 2, EMC launched its all-flash Unity mid-range array at EMC World, providing unified block and file storage. EMC said it would also offer a hybrid version of Unity with hard-disk drives.
In its May 6 lawsuit, Nexsan noted that it filed trademark applications for the terms "Unity" and "Nexsan Unity" on March 22, 2016, with the U.S. Patent and Trademark Office (USPTO). Nexsan said EMC did not file trademark applications for the "Unity" and "EMC Unity" marks until more than a month later, on April 29.
In an email to Nexsan dated April 29, EMC Intellectual Property Counsel John Hurley noted that Nexsan had filed two trademark applications, but he claimed Nexsan had filed "no amendment to allege use" in support of either application.
Hurley wrote that EMC first used the mark "Unity" for an extension of its VNX product line more than a year ago in customer presentations. He claimed a presentation to a customer and large reseller on March 19, 2015, and at least three more customer presentations in that month alone.
In the April 29 email, Hurley asked for Nexsan's immediate agreement to:
–"Expressly abandon" its trademark applications with the USPTO for "Nexsan Unity" and "Unity."
–"Not use any UNITY mark for goods or services related to EMC's UNITY goods and services."
–By May 6, send a copy to EMC of its submission to the USPTO to withdraw or abandon its two Unity applications.
"Based on EMC's senior use of its UNITY marks, we believe Nexsan does not have the right to use UNITY as a mark on similar goods and services," Hurley asserted in the email to Nexsan.
Hurley added: "EMC reserves the right to commence legal action without further notice in the event those applications proceed toward registration and/or Nexsan initiates use of any UNITY mark in connection with similar goods or services."
Noting that EMC "threatened suit," Nexsan filed its lawsuit against EMC on May 6, claiming that EMC had not used the EMC marks "in commerce for services" since 2015, as Hurley claimed.
"Priority is based on who uses or files the mark first, so you can have rights based on filing first or based on using first. That's literally what this lawsuit is about," determining if Nexsan filed its application before EMC used its mark in commerce, under the requirements of U.S. trademark law, said Lisa Tittemore, an attorney at Boston-based Sunstein Kann Murphy & Timbers LLP, the firm representing Nexsan.
Nexsan CEO Bob Fernander said the company has no intention of dropping the name Unity. He said he had no knowledge of any 2015 EMC customer presentations in which the term Unity may have been used.
"You've got to do it publicly," Fernander said. "And the definition of public is kind of common sense, we think. And your commerce becomes another next step in the process of making it publicly known that you're using a mark. So we're scratching our heads on that one."
Fernander said he first learned of EMC's Unity product after the product launched. "We got a call from a reseller of ours who said, 'Hey, do you guys realize that EMC just launched a product that's the same name as yours?' " he said.
Nexsan conducted a poll via Survey Monkey among employees to select the name of its new Unity product, according to Fernander. He said employees had to choose among a list of potentially suitable names.
Would Nexsan consider a settlement? "Anything's possible," said Fernander, "but right now, I represent a group of shareholders for Imation and Nexsan, and it's my job to protect their interests."
EMC has yet to respond to Nexsan's lawsuit in court and declined an interview request, saying it does not comment on pending litigation.
---
May 13, 2016 6:29 AM

Profile: Sonia Lelii
Data Protection specialist Datto is giving away its new file sync and share service for a year.
The Datto Drive service for SMBs is hosted on the vendor's 200 PB private cloud within nine worldwide data centers.  The service comes with a global license agreement with open source file sync and share vendor ownCloud.
One million Datto Drive accounts will be offered for free. After a year of service, customers will pay $10 per terabyte per month and a Datto managed service provider partner (MSP) will facilitate the relationship with the customer. Datto sells exclusively through  MSPs.
"We are trying to facilitate the health of the (SMB) ecosystem because it is critical to our businesses," said Brooks Borcherding, Datto's chief revenue officer. "We see file sync and share as a commodity market, yet it can be expensive for small businesses. Fifteen dollars a seat is quite expensive.
"We know we are going in to a commoditzed space, so it's very competitive. We thought we could go into it in a disruptive fashion and make some noise."
The Datto Drive, which became generally available May 2, is a full software as a service, multi-tenant offering that is managed on ownCloud so customers can connect and ingest files from other FSS vendors such as Dropbox and Box. Customers can access, control and manage files from any device. It supports the iPhone, Android, iPad, Microsoft Windows, Linux and Mac.
Customers can choose between two models, that both include up to 5 TB of storage. The Datto Drive Business Edition. includes year-round support, and replicates between data centers and the cloud nodes for a tertiary-level of redundancy. The Professional edition allows MSPs to customize its logo.
Datto's core business is backup and disaster recovery as a service.  It sells a hybrid backup appliance to SMBs for local backups and replication to the cloud.  The Norwalk, Conn.-based company has raised $100 million in total funding with international offices in the U.K, Australia and New Zealand.
---
May 12, 2016 10:49 AM
Data backup
,
Quantum
,
Scale-out Storage
,
StorNext
Like many storage vendors, Quantum's revenue took a dip last quarter and for the full year. The backup and scale-out storage specialist predicts it will rally beginning this quarter, however, due to a  pickup in video-related storage systems.
Quantum's total revenue of $120 million for last quarter was down from $147.8 the previous year. It was Quantum's fourth fiscal quarter, and its revenue for the year of $476 million was down from $553 million the previous year.
Quantum lost $50.2 million last quarter and $74.7million for the year, mainly due to a $55.6 million goodwill impairment charge. Its non-GAAP loss for the year was $2.6 million and it had a non-GAAP profit of $6.5 million for last quarter.
Quantum's traditional products are in data protection – tape and disk backup. But its scale-out storage is its fastest growing segment and was approximately 27% of its total revenue last year. The Quantum scale-out portfolio is driven by its StorNext  file system, which also powers its Artico NAS appliance and Xcellis workflow storage. Quantum CEO Jon Gacek said he expects that product line to rapidly grow to cover use cases such as video surveillance, media and entertainment, life sciences, and sensor-based Internet of Things applications.
Quantum's $33.1 million in scale-out revenue was a four percent increase year-over-year, and the vendor forecasted higher growth this year. Scale-out revenue of $126.5 million for last year grew 23%year-over-year, and Quantum executives said they expect that to grow to around $175 million to $200 million of its total $500 million revenue for this fiscal year. The expectation is also for a modest increase in disk backup and declines in tape backup for an overall decline in data protection revenue.
CFO Fuad Ahmad said Quantum added around 110 new scale-out customers last quarter and approximately 460 for the year.
Scale-out revenue increased despite a $7 million drop in deals of $1 million or more.
"We delivered $120 million … with the scale-out not having its big growth quarter," Gacek said Tuesday on the earnings call. "To do a sports analogy, we won the game, we covered the spread and our best player didn't really play well. The best player in this case is scale-out and I just think the scale-out opportunity will be there for us. We're super well teed up."
Quantum's tape automation revenue of $44.7 million last quarter was down from $61.4 million the previous year, and disk backup revenue of $18.1 million in the quarter fell $7.1 million from the previous year.
In an interview after the call, Gacek said the opportunities in scale-out storage are greater than in traditional storage markets. "The traditional storage side of the company is still feeling pressure, but it's the scale-out storage I see growing – there's a lot of video where performance and access are important," he said.
Gacek said Quantum has pulled back its investment in DXi disk backup, a platform that it has aggressively upgraded over the years. "There's modest growth there," he said. "We don't go out of our way to spend a lot of money on DXi. We will upgrade servers and storage and stay current with application support, as opposed to having the fastest deduplication engine."
He added that backup and scale-out products are often combined into large deals, where customers start out looking for backup and end up adding archiving for unstructured data.
"A lot of challenges of unstructured data can be solved with archiving," he said. "Why pay a bunch of backup licenses when you can archive it?"
---