---
July 20, 2016 3:59 PM
Flash disk
,
Hard drives
,
Seagate
Seagate resurrected the BarraCuda brand name with its latest lineup of 10 TB hard disk drives.
The high-capacity drives, unofficially called the Guardian series, include the BarraCuda computer hard disk drives, the IronWolf for network attached storage (NAS) configurations and the Skyhawk drives for surveillance.
Jennifer Bradfield, senior director at Seagate Technology, said the vendor decided to bring back the BarraCuda brand name (previously spelled Barracuda) after it was changed in 2013 because customers and partners continued to refer to the drive by its original name.
Seagate's high-end consumer drives were branded as Barracuda for 10 years, until 2013 when the company unofficially retired the name, choosing instead to refer to its hard disk drives as Desktop HDD.
The newest hard disk drives include the standard BarraCuda that comes in 500GBs, 1TB, 2TB and 3TB and the BarraCuda Pro for workstations in 6TB, 8TB and 10TB capacities. They work at 7200 RPM spindle speed along with a bandwidth rate as high as 220 MBs per second with a five-year limited warranty and power-saving features.
FireCuda drives also are part of this group and they combine flash with the latest hard disk drives. They are available in 1TB or 2TB for 2.5-inch or 3.5-inch  form factors.
"We decided to bring back the legacy of BarraCuda," Bradfield said. "We are trying to make it easier for customers and partners to find our products."
The IronWolf includes two hard disk drives that target NAS configurations. The standard IronWolf  comes in 1TB through 10TB, while the IronWolf Pro is available in capacities ranging from 2TB through 10TB. The Pro drive is for higher performance and better reliability with a warranty. It's optimized with the AgileArray firmware, which provides 180TB a year user workload rate.
"We are playing on the idea that wolves are pack animals and NAS operate in packs," Bradfield said. "The AgileArray firmware makes sure there are no performance drops in system vibrations."
The SkyHawk hard disk drives, which have been shipping for 10 years, include the latest 10TB drive for surveillance systems and storage systems for network video recording. The SkyHawk also comes with rotational vibration sensors to minimize read/write errors, and a data recovery services options.
While the flash market is gaining more ground in the storage market, Seagate continues to invest in hard disk drives.
July 19, 2016 4:40 PM
IBM Storage
IBM's disk array business took another hit last quarter, with storage hardware decreasing 13% as the company looks to shift its emphasis to flash and software-defined storage.
"Storage value is shifting to software," CFO Martin Schroeter said Monday on IBM's earnings call. "We're continuing to grow software-defined storage, which includes object storage and our newly introduced Spectrum suite offerings. Storage hardware revenue decreased 13 percent, which continues to reflect weakness in the traditional disk storage market."
Schroeter said IBM would expand its flash products "across the entire portfolio," pointing to its release of FlashSystem A9000, A9000R and all-flash DS8888 arrays in April.
IBM has a new storage chief. Ed Walsh this month took over as general manager of IBM Storage and Software Defined Infrastructure. He is expected to concentrate on FlashSystem all-flash arrays, Spectrum software and Cleversafe object storage for cloud and on-premise storage. IBM acquired Cleversafe for $1.3 billion in October 2015.
IBM storage revenue has declined in each of the last four years. It fell from $3.7 billion in 2011 to $2.4 billion in 2015.
---
July 19, 2016 10:00 AM
EMC
In a near unanimous vote, EMC shareholders today voted to approve the storage giant's $67 billion merger with Dell.
The shareholder vote was considered one of two remaining obstacles to the deal, with regulatory approval from China still remaining.
EMC said approximately 98% of voting EMC shareholders cast their votes in favor of the merger, representing approximately 74% of EMC's outstanding common stock.
In a press release detailing the vote, EMC repeated a phrase often use by EMC and Dell executives: "The transaction is expected to close on the original terms and within the originally announced timeframe …" without giving a specific timeframe for the close.
"Today's resoundingly favorable shareholder vote clearly supports our view that combining Dell and EMC will create a powerhouse in the technology industry," EMC CEO Joe Tucci said in the prepared statement. "The board and I care very deeply about, and have worked diligently to represent, what we believe is the best outcome for all stakeholders. I want to thank our shareholders for their support, as well as our customers and partners.  My special thanks to the talented people of EMC for their hard work, dedication and passion."
Upon close, Dell EMC will become the enterprise division of Dell Technologies.
The largest acquisition in technology history will pay EMC shareholders $24.05 per share plus 0.111 shares of VMware tracking stock. EMC is the majority owner of VMware, which will also become part of Dell when the deal closes.
---
July 19, 2016 7:06 AM
Hyper-convergence
,
VMware
,
vSAN
Hyper-convergence is a rock star at VMware these days, according to CEO Pat Gelsinger.
VMware's earnings report Monday was better than expected, and Gelsinger called out VSAN hyper-converged software and NSX software-defined networking as the "rock stars" and "rocket ship products" of the quarter.
"They were just fabulous," Gelsinger said.
Later during the earnings call he said VSAN was the biggest star of the quarter.
"If I would call out one product in Q2 that just blew their numbers away, VSAN is it, and it was the rock star of Q2 above all others," Gelsinger said.
He said VSAN more than tripled license bookings from a year ago, with help from EMC's VxRail appliance that uses VSAN software. He said Dell's decision to resell VxRail helped push VSAN sales.
VMware and its parent company EMC are in the process of being absorbed into Dell as part of a $67 billion transaction.
Hyper-convergence is a highly competitive market now with all large server vendors and most large storage vendors involved, along with private companies such as Nutanix and Simplivity that pioneered the technology. Gelsinger said now that VSAN has been in the market for two years, the technology is ready for enterprise use.
"A storage product, you ship it, and about two years later the market says yes to it," he said. "They test it. They try it. You can't afford data loss. So there really is a gestation cycle in the market for these products."
VMware's $1.6 billion in revenue and $265 million in profit were up significantly from the same quarter last year and beat Wall Street analysts' expectations.
---
July 18, 2016 12:44 PM

Profile: Garry Kranz
Cisco and OpenStack-based object storage vendor SwiftStack have teamed on a highly dense, turnkey object storage appliance. It marks Cisco's first foray into object storage software and gives SwiftStack a chance to expand its reach to high-end enterprise customers.
Customers can purchase SwiftStack object storage as part of the Cisco Metapod-managed cloud hosting service, or physically install a Cisco Unified Computing System (UCS) C3260 4U rack server bundled with SwiftStack 4.0 software.
The SwiftStack C3260 is a 4U modular rack with two node controllers and 60 drive trays per chassis. Each SwiftStack node can scale to 600 TB with 10 TB disks.
Cisco Metapod is a cloud storage product that combines technologies acquired from OpenStack cloud providers Metacloud and Piston Cloud Computing. San Francisco-based SwiftStack sells a commercial distribution of the open source OpenStack Swift object storage platform. Its object storage software lets customers mix and match erasure coding with traditional data replication schemes.
The Cisco-SwiftStack partnership is similar to reseller agreements Scality has to integrate its RING object storage software on servers by Dell and Hewlett Packard Enterprise.
Cisco isn't the biggest server vendor – that distinction belongs to HPE, followed by Dell – but its server gear is broadly used by hyperscale data centers and cloud services providers. SwiftStack is trying to spur adoption in those market segments by prepackaging its object storage software on Cisco UCS hardware.
"Users often times find software-defined storage product (to be) complex and hard to understand,' said Mario Blandini, SwiftStack vice president of marketing. "The choice to use any server is one big benefit of software-defined storage, but there are customers that prefer to consume it as an all-in-solution. The Cisco UCS is a great form factor for our object software to reside."
Cisco has added the SwiftStack object storage to its global product list and will market it through its Cisco Metapod (formerly known as Cisco OpenStack Private Cloud) division. SwiftStack also has developed reference architecture for object storage with server hardware from Dell, HPE, Lenovo and Super Micro, among other vendors.
"It expands our reach, given there's a lot of Cisco switch users out there that are also building clouds," Blandini said.
---
July 18, 2016 9:51 AM
Enterprise file sharing vendor Syncplicity  recently announced its software is now integrated with Microsoft Office 365, while competitor Egnyte rolled out its Egnyte Protect governance solution.
Syncplicty's latest update includes at Microsoft Office Online capability so that users with an Office 365 account can view and edit documents directly from an online web browser. The company also added support for editing Office applications on their Android devices, along with a Syncplicity App Tab for in-use file notifications so that users are notified in real-time when files are being viewed, editing and saved.
A multi-folder sharing with security controls also has been added so IT administrators can control the sharing rights for files and folders. The Syncplicity application also now supports Microsoft Azure so that users can locate Syncplicity StorageVaults on the Azure public cloud.
"We now support that object-based storage model," said Kevin de Smidt, Syncplicity's vice president of products and marketing."
Enterprise file sharing competitor Egnyte launched a hybrid data governance solution that allows users to control files stored collectively in Box, Dropbox, Microsoft SharePoint, Google Drive, Documentum and network attached servers (NAS). The Egnyte Protect data governance capability integrates with the public cloud and on-premise repositories.
Isabelle Guis, Egnyte's chief marketing and strategy officer, said the Egnyte Protect is a uniform abstraction layer that connects to on-premise repositories. The governance capability gives IT administrators universal control over content.
"We make sure that policies and security features are enforced," she said.
Egnyte customer Vimal Thomas, CIO at Yamaha, is a beta customer for Egnyte Protect. The company got rid of all their file servers and moved and moved all their Windows-based file server data into the enterprise file sharing Egnyte cloud last year. They had five file servers using direct-attached storage (DAS) that serviced 600 users.
"We had Windows file servers and we could not share files outside of Yamaha (and) there was no versioning," Thomas said.
Thomas said they have their SharePoint on Egnyte Protect, giving them the ability to see who has access to sales data or the daily report on financials but also the control to make sure data is accessed by only a select group of people. All the data is encrypted and the data filtered to protect files that, for example, have social security numbers. Yamaha previously was a Dropbox customer for two years but they dropped the product last year.
"It was not enterprise-grade. It's consumer-grade software," Thomas said.
---
July 15, 2016 2:43 PM

Profile: Carol Sliwa
Diablo Technologies chalked up another legal victory over Netlist this week, although  Netlist's separate patent infringement lawsuit remains unresolved.
The U.S. Court of Appeals for the Federal Circuit this week upheld a March 2015 jury verdict that Diablo Technologies did not breach a supply contract with Netlist, its former development partner.  Netlist did not appeal the jury's findings that Diablo did not violate a non-disclosure agreement and did not misuse trade secrets.
Netlist asked the Federal Circuit to review the contract language and rule that Diablo's use of Netlist chips in the design of SanDisk ULLtraDIMM technology constituted a breach of contract. The three-judge Federal Circuit panel heard oral arguments on July 7 and affirmed the jury verdict two business days later.
The Irvine, California-based memory module manufacturer has two options to appeal the Federal Circuit panel's decision. Netlist can request an "en banc" rehearing of the case before all of the Federal Circuit judges or appeal to the U.S. Supreme Court. Through a spokesman, Netlist declined to comment on whether it intends to appeal the decision.
The appellate ruling will become final within two weeks if Netlist does not appeal the three-judge panel's decision, according to Fabio Marino, a partner at McDermott Will & Emery LLP, the law firm representing Diablo Technologies.
Marino, lead counsel for Diablo, said the appellate decision would conclude Netlist's main case against Diablo. "The patent case is really against SanDisk, and we are implicated as a supplier," he said.
Prior to the March 2015 trial, the U.S. District Court for the Northern District of California had granted Netlist's request for a preliminary injunction to stop Ottawa-based Diablo Technologies from supplying SanDisk with the chipset for the ULLtraDIMM product. The court dissolved the preliminary injunction a month after the jury verdict. SanDisk is now part of Western Digital.
Patent lawsuit stayed
The U.S. District Court suspended Netlist's seven-patent lawsuit pending the completion of Inter Partes Reviews (IPRs) with the U.S. Patent and Trademark Office (USPTO). According to Netlist, Diablo, SanDisk and Smart Modular Technologies filed a total of 17 IPRs to try to invalidate Netlist's asserted patents related to memory technology.
Noel Whitley, vice president of intellectual property and licensing at Netlist, claimed that Netlist has prevailed in the reviews of five patents with the Patent Trial and Appeals Board. He said Netlist is appealing the results with two other patents, and the patent lawsuit will likely remain stayed until all IPR-related appeals are complete.
---
July 14, 2016 4:56 PM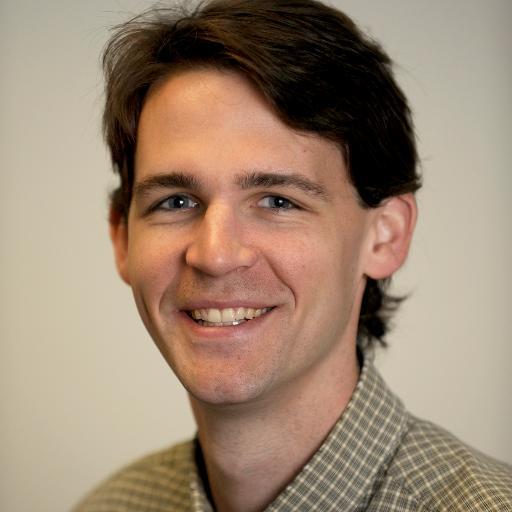 Profile: Paul Crocetti
IDrive has opened its vault to offer a new hybrid backup appliance, touting the product as feature-rich but affordable data protection.
The IDrive Vault, available now, provides 4 TB of local storage and 4 TB of cloud backup space. It's compatible with the IDrive cloud.
"It's a nice little package and a good disaster recovery solution," said Matthew Harvey, senior business development manager at IDrive.
Target customers include SMBs and small to mid-sized enterprises, Harvey said.
The IDrive Vault appliance costs $1,000 per year, including the 4 TB of cloud backup space. Each additional year of cloud backup costs $1,000. For a limited time, IDrive is offering the Vault appliance at $500 for the first year.
Harvey said one of the keys to the appliance is its affordability. He also noted it can back up an unlimited number of servers and endpoint devices.
IDrive Vault's other major elements include:
• Local snapshotting: Users can roll back to any previous snapshots of files or folders
• Time Machine backup: Users can back up a drive locally and push it to the cloud
• Security: Data transferred from the appliance to the cloud is protected with 256-bit AES encryption, with an optional private key known only to the user
"The market has always wanted more features," Harvey said.
IDrive has been working on the appliance since early this year, following market demand and suggestions from its customers. The IDrive Vault hybrid backup will be especially helpful in the fight against ransomware, Harvey said.
Vault customers can also use the IDrive Express service, which involves requesting a hard drive from the company and sending it back with data to be backed up in the IDrive cloud within five to seven days.
Users can return IDrive Vault and cancel the account within 30 days to receive a full refund. Since the device is on subscription lease, a user who cancels must return it.
A new reporting tool added this week into IDrive business accounts provides a clear visibility to administrators of the status of all sub-accounts, so they can see username, device name, user status, last activity and last backup status. Harvey said that the reporting tool is for IDrive's software and is not specific to the Vault, but it can be accessed with the IDrive cloud.
---
July 13, 2016 1:07 PM
Rubrik, a startup selling convergence for data management, is trying to piggy-back on the success of all-flash arrays through a partnership with Pure Storage.
Rubrik's early focus is on data protection, although it has designs on primary data eventually. It is pushing its r300 and r500 Series appliances with Pure Storage's FlashArray//m platform. The vendors claim common customers are seeing more than 250 TB per hour ingest rate from Pure arrays per Rubrik appliance.
Rubrik CEO Bipul Sinha said the partnership with Pure includes collaboration among their sales team plus co-engineering that allows Rubrik appliances to directly read data from Pure SANs. That's a unique feature for Rubrik, which connects to other storage systems through VMware APIs. Common customers can manage Rubrik and Pure systems through the same browser.
Both systems dedupe data – Pure handling primary data and Rubrik backup data.
"The systems complement each other," Sinha said. "The biggest benefit is the faster ingest. We make sure we extract data from the primary array without hurting performance of the primary data. We have seen dramatic throughput from data coming from Pure to Rubrik."
Sinha said Rubrik will have a similar partnership with Pure's FlashBlade when the unstructured data system ships.
Pure and Rubrik name ExponentHR, Castilleja School, Red Hawk Casino, Phreesia, and Wabash as customers using Pure flash arrays and Rubrik appliances for data protection.
With Cisco Live running this week, there were other storage partnerships in the news. Backup software vendor Commvault launched reference architectures combining its data protection with Cisco UCS servers and added support for Cisco HyperFlex hyper-converged appliances. Commvault software will detect and classify new virtual machines on HyperFlex, and also load balances across backup servers.
Flash array vendor Tegile Systems expanded its IntelliStack converged infrastructure with Cisco UCS. Tegile customers can use IntelliStack software to orchestrate and automate management through Cisco UCS Director. UCS Director manages compute, network, virtualization, storage and public clouds connected to UCS.
---
July 8, 2016 1:11 PM
Cloud provider Backblaze has gone GA with B2 Cloud Storage, a cloud service that is trying to compete with heavy hitters such as Amazon, Google and Microsoft Azure at a cheaper cost.
The Backblaze B2 Cloud Storage, which went into private beta in September 2015 and then public beta December that year, is an open-source object storage service in the cloud. It provides cloud storage for backup, disaster recovery, replication and copying data on tape and it can work with on-premise or public-based cloud.
"If you want compute or database and you use Amazon S3 storage, then you want to stay with Amazon," Backblaze CEO Gleb Budman said. "But if you don't need all the other things that Amazon offers and you care about cost then we will provide the storage. B2 is four to six times lower in cost than Amazon S3."
Backblaze came out of stealth seven years ago with the Backblaze Storage Pod that was a high-density, cheap online cloud service that offered unlimited storage at $5 a month. It was marketed as online backup for consumers and businesses with no more than a few employees.
The company built its own systems, called storage pods that contain 67 TB of capacity in 4U servers for its cloud. Backblaze now is making its cloud service available either through a Web interface, a command line interface or API interface integrated with applications.
Backblaze partners Synology, CloudBerry Lab and Ortana Media Group use B2 as a cloud target. Synology's Network Attached storage (NAS) users can sync folders between the Backblaze B2 Cloud Storage and the Synology NAS system. After installing the 2.1.0 Cloud Sync package to their system, customers can select Backblaze B2 as their cloud destination.
CloudBerry Lab, which provides a cloud-based backup and file management service to small to med-size business, has integrated Backblaze B2 with the CloudBerry Backup for Windows Servers. Support for B2 on CloudBerry Explorer and CloudBerry Managed Backup Service is on the road map.
Ortana Media Group's Cubix is a scalable software platform for controlling media workflow, such as post production, broadcast and archiving. Backblaze B2 is integrated in Cubix as a storage destination for a customer's digital assets. Cubix defines storage rules and can automatically route the assets to the appropriate storage media and location.
---