---
July 12, 2017 4:44 PM
DataGravity
As a standalone company, DataGravity is no more. But the startup's data-aware storage technology will live inside of HyTrust's cloud security products.
HyTrust, based in Mountain View, Calif., acquired DataGravity for an undisclosed amount, aided by $36 milllion in new funding. Unconfirmed reports of a DataGravity sale had circulated since last week.
HyTrust provides automated security-policy enforcement for virtual machines running in multiple cloud storage platforms. The vendors had been trying to hammer out a partnership, but the new funding helped grease the wheels for a transaction.
"The timing was great because we had closed the funding round and were in discussions with DataGravity on a partnership. It turned out that it made more sense to acquire them. (The funding) gave us the additional means to pull the trigger," HyTrust founder and president Eric Chiu said.
HyTrust maintains an inventory of enforcement policies for each VM.  Chiu said DataGravity's data-aware storage analytics and tagging takes HyTrust cloud security to a higher level.
"This was a key missing piece for our customers. They love all the policies we can enforce, but one thing we don't know is where each piece of data resides. Marrying our enforcement with DataGravity's data classification and data discovery gives us a complete solution," Chiu said.
DataGravity was started by EqualLogic founder Paula Long and John Joseph, another EqualLogic executive. Long and Joseph were part of the management team that joined Dell following its $1.4 billion acquisition of iSCSI SAN pioneer EqualLogic in 2008. Investors supplied DataGravity with $92 million, although the last funding round was in December 2014.
The company came out of stealth in 2014 with hybrid Discovery Series data-aware storage arrays, which endeavored to combine metadata analytics with advanced data discovery, governance and searching. DataGravity abandoned Discovery Series as its flagship in 2015, switching its data-aware storage flagship to DataGravity for Virtualization virtual storage arrays.
Chiu said about 20 DataGravity employees will join HyTrust in various roles, including engineering, sales, quality assurance and support.
July 11, 2017 4:01 PM
ArcServe
Arcserve today acquired cloud provider Zetta, adding a direct-to-cloud disaster recovery and backup capability to expand its reach for service providers.
Arcserve, which spun out of CA Technologies in 2014, plans to integrate Zetta's technology into the flagship Arcserve Unified Data Protection (UDP) platform. The Zetta technology provides backup as a service (BaaS) and disaster recovery as a service for virtual and physical environments.
Arcserve will phase out the Zetta brand, calling its new BaaS capability Arcserve UDP Cloud Direct. Previously, Arcserve UDP required a two-step process to get data to the cloud. Backup had to be performed first on-premises before the data could be moved to the cloud.
"We had a similar capability with our on-premises [Arcserve UDP backup], but this takes us to the next level," said Rick Parker, Arcserve's chief marketing officer.
Arcserve UDP Cloud Direct will be available to the vendor's North American partners on Aug. 14. The company sells directly through its 7,500 worldwide channel partners and 540 managed service providers (MSPs), while Zetta had a direct sales force.
"Not only from a feature perspective, but from a marketing and strategy perspective, Zetta gives them a lot of lift," Jason Buffington, a senior analyst at Enterprise Strategy Group, said of Arcserve. "It's giving customers a lot of flexibility."
Andrew Smith, senior research analyst at IDC, said the Zetta technology should appeal to Arcserve's MSP partners.
"This gives MSPs a new deployment mechanism," he said. "MSPs have a lot of industry expertise in which they can build specific use cases."
Acquisitions expand Arcserve's capabilities
This is Arcserve's second acquisition this year. In the first quarter of 2017, it acquired FastArchiver for on-premises or public cloud emails. Arcserve has not disclosed the financial details for either acquisition.
Zetta, which was founded in 2008, has 40 employees and 2,700 customers. Jeff Whitehead, Zetta's chief technology officer, will take on the CTO role at Arcserve while Zetta CEO Mike Grossman "has moved on."
The Zetta cloud offering boasts a five-minute recovery time objective and is optimized for data sets of up to 500 TB with unlimited scalability. It performs automated disaster recovery testing, and supports VMware and Microsoft Hyper-V hypervisors.
Parker said one of Zetta's key selling points was the ability to pre-configure and pre-provision the network, firewall and VPN connectivity. These functions are important for small to mid-level companies and distributed remote offices.
"They have very sophisticated IP to move data over networks," he said. "They are very good at that. They also have one data center on the East Coast and one on the West Coast. What we have now is a very comprehensive cloud solution."
---
July 6, 2017 4:37 PM
DataGravity
Data-aware specialist DataGravity apparently is the latest casualty in a suddenly rough market for storage startups. Industry sources say the vendor has shuttered operations and sold its storage technology to an undisclosed buyer in a fire sale.
(Note: After this story posted Thursday, DataGravity CTO Dave Siles called to say the company continues to function, and will have news of a new owner next week.)
DataGravity was the second startup for CEO Paula Long, who started iSCSI pioneer EqualLogic in 2001. Dell acquired EqualLogic for $1.4 billion in 2008. Neither Long nor the other DataGravity founder John Joseph responded to requests for comment. A person who works for a company that invests in storage startups said Joseph left the company several months ago.
DataGravity started selling storage appliances in 2014 and amassed $92 million in investment funding, but it never came close to turning a profit. Its last venture capital round was a $50 million Series C round from Accel Partners in December 2014. Andreesen Horowitz, Charles River Ventures and General Catalyst Partners also invested.
As the private equity market dried up, it turned to debt financing to stay afloat. According to Pitchbook, DataGravity completed a $22.5 million loan in February 2016 – roughly the same time it started to fire an unspecified number of employees. At that time, DataGravity went to a software-only model and sought reseller partnerships with storage vendors.
The startup's unified hybrid "data-aware" Discovery Series arrays were designed to secure data at the point of creation. Discovery Series arrays analyzed metadata to determine which users had accessed a data set and sent alerts when changes were made.
The focus on data management and data security was likely too narrow. DataGravity was overtaken by fellow data-aware startup Qumulo Inc., which is heavily populated with engineers and former executives of Isilon (now part of Dell EMC). Qumulo's Linux-based Core scale-out NAS software is sold on its branded QC Series hardware, on Hewlett Packard Enterprise servers through an OEM deal, or available as a subscription. Qumulo also continues to rack up funding, pocketing $30 million in April to bring its total to $127 million, although it too has yet to post a profit.
---
July 6, 2017 1:40 PM
While Google's new partnership with Nutanix received a lot of attention at Nutanix .NEXT 2017, other partners of the hyper-converged vendor also made news at the user conference.
Google SVP of cloud Diane Greene shared the stage with Nutanix CEO Dheeraj Pandey for the opening keynote to discuss their hybrid cloud partnership, but other vendor reps followed over the next few days. On the hardware side, Dell EMC, Lenovo and IBM touted their systems running Nutanix software. Dell EMC and Lenovo sell their branded appliances with Nutanix software, and IBM resells Nutanix on Power servers.
Data protection vendor Veeam Software revealed it would back up the Nutanix AHV hypervisor later this year. Converged backup vendor Rubrik said the same thing earlier in June, and Comtrade Software began selling its HYCU AHV backup software last month.
Dell EMC commitment to Nutanix deepens
Dell EMC remains Nutanix's most interesting partner. That's because Dell also owns VMware, which sells vSAN hyper-converged software and a little hypervisor called ESX that AHV competes against. Dell EMC VxRail hyper-converged appliances — powered by vSAN — directly compete with Nutanix NX appliances.
IDC's recent hyper-converged tracker numbers show Nutanix with 21% of the first-quarter market share from sales of its appliances and 30% when counting sales from Dell EMC XC and Lenovo appliances with Nutanix software. Dell EMC VxRail appliances with VMware vSAN software come in second at 17%.
 The Dell-Nutanix OEM relationship goes back before Dell acquired EMC. The Dell-EMC deal raised questions about the future of Dell's relationship with Nutanix, but Dell executives have repeatedly publicly pledged their commitment to Nutanix.
Dell EMC confirmed its commitment to keep selling Nutanix at Dell EMC World last fall and this spring, and sent the president of its converged platforms group, Chad Sakac, to Nutanix .NEXT 2017.
 "I am going to make things ridiculously simple: The partnership is good, strong and growing," Sakac said. "Michael Dell believes, and I believe, customers demand choices. We have to embrace that.
"The team that works on XC is really passionate about XC," he said.
Dell EMC claims more than 1,200 XC customers with 14,000 nodes deployed. Sakac also said Dell EMC would expand development on the XC platform, notably integrating Data Domain and Avamar backup into Nutanix Prism.
"I can thank Michael Dell and Chad [Sakac] for helping us build this company so far," Nutanix president Sudheesh Nair said during a Nutanix .NEXT 2017 keynote.
Sunil Potti, Nutanix chief product and development officer, said Dell EMC's slice of the hyper-convergence market is limited if it only sells Dell appliances running VMware software.
"They still have to go after the rest of the market, which is the majority," Potti said. "So they need multiple hypervisors and multiple platforms. That's the reason they're still bipolar about us."
How much Power will IBM have in hyper-convergence?
Potti called IBM "the dark horse" in hyper-convergence. That's because hyper-convergence is considered almost exclusively an x86 hardware play. IBM sold off its x86 business to Lenovo, but is giving hyper-convergence a shot on its Power platform.
"The issue with Power is not cost or performance," Potti said. "The issue is operational — the number of applications certified on it, the number of tools for it. That's what they get from this."
Veeam CEO: Customers demand AHV data protection
Veeam CEO Peter McKay received applause during the day two Nutanix .NEXT 2017 keynote when he said his company would support AHV backup this year. McKay said in an interview afterwards that he was encouraged by the positive reaction from Nutanix customers. He said he hopes Veeam will add AHV support by the third quarter of 2017, but it will definitely have it by end of year.
"Customer demand is there," McKay said. "Nutanix is a major disruptor, and it's converting a large part of the market and customers are looking to get away from complex legacy systems."
---
July 5, 2017 1:22 PM
Notes from last week's Nutanix .NEXT 2017 user conference:
 One knock against Nutanix is that its hyper-converged appliances cost more than competitors' products. But Nutanix executives say using their AHV hypervisor can help customers save money by avoiding VMware enterprise license agreements, or by convincing VMware to discount its ELAs.
 "We have a joke about the $2 million Nutanix coffee mug," said Sunil Potti, Nutanix chief product and development officer. "It's a regular mug that says 'Nutanix.' You take that mug and put it on the table when the VMware sales guy comes out for the yearly renewal. Two million dollars comes off the ELA immediately, because there's a threat [to VMware] for the first time. You're saying 'If I use Nutanix, I can choose to not use VMware.'"
 At least a few customers at Nutanix .NEXT 2017 said they've used that strategy. During a user panel at the show, Fairway Independent Mortgage CIO Bob Orkis told his version of the $2 million mug story.
 "We're testing AHV now," he said. "We had one use case that it really didn't support, but that issue has now been resolved. Then VMware snuck in and gave us a blue light special at the end of the year. So there's a little less pressure for us to do it now, but we're headed in that direction."
 Joshua Lukes, senior manager of computer services at technology services firm Itron, said his company decided to migrate from VMware to AHV hypervisors and saved a bundle on VMware licensing.
 "We're doing a complete migration, and actually funding the project by avoiding ELA costs of our VMware contract," Lukes said. "Between that and the footprint reduction of our colocation facility after installing Nutanix, we will be able to fund a complete hardware refresh."
 Lawrence Lozzano, senior DBA for Los Angeles law firm Sheppard, Mullin, Richter & Hampton, said his team switched to AHV for different reasons. He said he is migrating from Microsoft Hyper-V to AHV on a Nutanix cluster because the integrated hypervisor is easier to manage and has Acropolis File Services built in.
 "To manage Hyper-V, the skill set needs to be broad," Lozzano said. "You need to know Hyper-V Manager, you need to know Windows guest clusters, you need to know Virtual Machine Manager. If you don't know one of these three components, it's overwhelming to run Hyper-V. Because AHV is integrated, the hypervisor is not a conversation."
Looking at Nutanix's next product launch
Nutanix executives laid out pieces of the vendor's roadmap during Nutanix .NEXT 2017, including a NX-9030 NVM Express (NVMe) flash appliance. The NX-9030 — due later this year — will support RDMA and 40-Gigabit Ethernet connectivity as the high end of its branded devices.
 Nutanix will also support one- and two-node clusters for remote offices and edge deployments. Nutanix will still require three-node minimum clusters for data centers, Potti said. The one- and two-node clusters will be solds in 10-packs, or 20-packs for organizations with many remote sites.
 "The cost between two-node and three-node isn't much different," Potti said. "The one- and two-node configurations are mainly about the form factor — people say 'I just can't fit it in my closet' with three nodes."
On the software side, Potti provided a look into Prism release 5.5, code-named "Obelix." That will include AHV Turbo mode for increased file system performance, X-Ray monitoring, asynchronous replication, native NFS support in AFS and support for one-click network microsegmentation. The software release is expected around the same time as the NVMe appliance.
 Potti said AHV Turbo uses technology from Pernix Data, which Nutanix acquired last August at the same time it bought Calm.io. Nutanix turned Calm into a cloud orchestration feature built into Prism, and will incorporate Pernix Data's flash and RAM caching technology into its software stack.
"Pernix was a technology play," Potti said. "AHV Turbo, all the migration stuff, our SQL server migration, VMware ESX to AHV migration, that's all coming from that team."
 Nutanix .NEXT 2017 focused on hybrid cloud
Nutanix CEO Dheeraj Pandey said the biggest request he gets from customers is to add hybrid cloud capabilities. "They say 'Give me the option to drag and drop things between on-prem and off-prem,'" he said. "And that's easier said than done. Converging the clouds is a massive computer science problem. It's an operating systems challenge, and also a user experience challenge. You have to work really hard to make the two look like one."
---
July 3, 2017 6:12 AM

Profile: Carol Sliwa
Tape isn't dead, and neither are 15,000 rpm enterprise hard disk drives. Not yet, at least.
Toshiba recently began shipping a new AL14SX Series of 15,000 rpm HDD products designed for mission-critical servers and storage systems at a time when faster solid-state drives (SSDs) are taking over the high-performance, enterprise-class storage drive market.
Toshiba's Scott Wright, director of disk drive product marketing, acknowledged the 15,000 rpm HDD product segment is "under attack," but he said the shift to denser triple-level cell 3D NAND technology is creating opportunities for the drives. As the entry capacities of flash-based SSDs rise and the NAND flash shortage continues, he said, the high-performance 15,000 rpm 12 Gbps SAS HDDs take aim at use cases such as server boot and logging, and storage workloads requiring lots of small writes.
Toshiba began shipping a new 900 GB capacity option for its new 2.5-inch AL14SX HDD — a 50% increase over the 600 GB capacity limit of the prior AL13SX generation — in addition to 300 GB and 600 GB options. The new AL14SX HDD line also boosts the maximum sustained transfer rate by 19% and consumes 28.7% watts per GB less than the older model.
"Everyone who was a good customer for the 13SX is planning to qualify the 14SX," Wright said. "While the overall volume of demand for these types of products is in decline, mainly because there is pressure from SSD, the interest in having these models continues, especially from the server guys."
Wright said storage OEMs have largely stopped making traditional SAN storage arrays with the 15,000 rpm HDD, as they focus on all-flash arrays or hybrid storage systems that use slower 10,000 rpm HDDs or 7,200 rpm HDDs. But Wright said he expects the new 2.5-inch 15K AL14SX HDDs to find demand among storage manufacturers as upgrades and spares in the large legacy market.
How much demand is left for 15,000 rpm HDDs?
John Rydning, a research vice president tracking the HDD market at International Data Corp. (IDC), predicted the industry will see "a long tail of demand" — albeit declining — for 15,000 rpm HDDs through 2020. He said HDD manufacturers shipped approximately 8.5 million 15,000 rpm HDDs in 2015 and about 5.8 million in 2016.
Three vendors remain in the HDD market, but only Toshiba and Seagate continue to produce new HDDs in the enterprise performance category that includes 15,000 and 10,000 drives, according to Wright. He said Seagate is already shipping 900 GB HDDs, but Western Digital's HGST subsidiary has no plans to launch a 900 GB 15K HDD or 2,400GB 10K HDD.
Wright said Toshiba's new generation of 15,000 rpm HDD products use a single platter for 300 GB HDDs, two platters for 600 GB HDDs and three platters for 900 GB HDDs. With the older generation, the 300 GB 15K HDD was a two-platter model and the 600 GB HDD was a three-platter model, he said.
Wright said Toshiba is currently shipping AL14SX HDD qualification units and expects to be in volume production in the third quarter, in time for the rollout of new servers with next-generation Intel processors.
---
June 30, 2017 4:35 PM
Tintri heads into the July 4 holiday wearing a new status symbol: publicly traded company. Still, it's initial public offering came a day late and $40 million short.
Shares in Tintri storage (Nasdaq: TNTR) rose 3% to close at $7.30 on Friday as the flash vendor completed its initial public offering, albeit one day later than expected. Trading started above the issue price of $7 and flirted with the $7.50 midpoint in afternoon trades, spiking at one point to $7.75 a share.
The stock sale netted nearly $60 million in proceeds, roughly 40% lower than Tintri's original target range of $100 million to $109 million. It had planned on Thursday to sell 8.7 million shares for as high as $12.50, but postponed the equity issue at the last minute. The company blamed the delay on lackluster tech stocks, which ultimately caused Nasdaq valuations to plummet 1.5% on Thursday.
Another closely watched IPO debut on Thursday, from food-kit specialist Blue Apron, took a beating even after its valuation was sliced by 33%. Tintri CTO and founder Kieran Harty said bankers were "a little skittish" about the market prompting Tintri to revise its offering to 8.5 million shares at $7 to $8 a share.
"What we learned from talking to investors is that they have experienced the pain of other enterprise infrastructure companies (going public)," Harty said. "That certainly impacts their view of companies like ours in a similar space.
"But we believe the benefits of being a public company outweigh the temporary cyclical conditions of the market. Ultimately we care about where the stock is – and where the company is – in a few years."
Tintri storage products include the flagship VMstore line of all-flash and hybrid storage arrays, although the nine-year-old company is shifting its business model to storage software for deploying Web-scale cloud services. Its storage revolves around a deep integration of VMware virtualization technologies.
The company has raccumulated $376 million in financial operating losses since its 2008 inception, but it has narrowed the gap of late between sales and expenses. In fiscal year 2017, Tintri posted $125 million in sales in 2017, up 45%, while expenses grew 21%. It will need to accelerate that trend line to turn the corner toward profitability, however.
Harty cited other positive financials, such as Tintri's 65% gross margin during the last fiscal year and an average 19% repurchase rate by its largest customers, which include global Fortune 100 companies such as Comcast, Chevron, Toyota and United Healthcare.
Harty declined to project how soon before Tintri storage and services sales will rise enough to bring the company a profit. Hitting the break-even mark on cash flow is a more immediate priority. He said revenue growth will be measured, not "growth at all costs."
"A few years ago, investors didn't care so much about (how soon) you were going to be profitable. Now they do," Harty said.
---
June 30, 2017 8:59 AM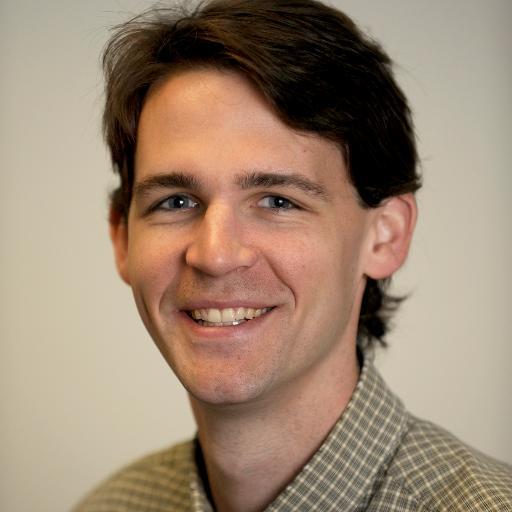 Profile: Paul Crocetti
With the latest sequel to its backup and replication software, Nakivo has added support for Microsoft SQL Server and more streamlined management, as it maintains a pace of releasing a product every quarter.
Nakivo Backup & Replication 7.2 provides SQL object recovery, a feature that customers had requested, said Sergei Serdyuk, director of product management. While Nakivo previously offered object recovery in Microsoft Exchange and Active Directory, this feature is the vendor's first object recovery to source. Customers can recover to the source SQL server, a different SQL server, or to a custom location through object exporting. Data is read directly from compressed and deduplicated virtual machine (VM) backups.
Nakivo Backup & Replication also offers log truncation for SQL Server. The customer selects the files to truncate and Nakivo automatically deletes them.
"If you don't truncate them, they will fill up all your space and maybe crash your server," Serdyuk said.
Nakivo previously provided log truncation for Microsoft Exchange.
The product's new dashboard displays jobs in a calendar view. Serdyuk claims the feature will especially help Nakivo's customers with large workloads, such as one customer who he said has 5,000 VMs, which translates to lots of backup jobs.
"Managing those is quite challenging," Serdyuk said.
The dashboard displays the predicted duration of each job in the calendar view. If a user spots a free time slot, it's easy to schedule a new job, Serdyuk said.
In a related addition, customers can add multiple schedules for a single job, so it can run at different times. For example, a job could run at night on weekdays and during the day on weekends.
"A surprising number of products can't do that," said George Crump, founder and president of IT analyst firm Storage Switzerland.
In addition, Nakivo Backup & Replication 7.2 can be installed on Asustor NAS, extending previous support of QNAP, Synology and Western Digital NAS. Customers can essentially create their own VM backup appliance with hardware, software and storage.
"You get an additional layer of protection," Serdyuk said.
Maintaining a steady pace
Beta signup is open for Nakivo Backup & Replication 7.2 and the product is expected to be generally available in the third quarter, likely near the end of July. In the second quarter this year, Nakivo launched 7.1, which provided support for Hyper-V failover clusters. Version 7 debuted earlier in the year.
Serdyuk said the company likes to develop features and get them right to users rather than waiting to launch on an annual basis. Nakivo has settled in to a schedule of one release per quarter.
Crump said he likes the strategy, as releasing dozens or hundreds of features at once — like Apple has done, for example — can be overwhelming for the customer. When a vendor unveils a handful of features, a customer can better see which ones apply. If the calendar view, for example, had been part of a bigger launch of features, Crump said he may have missed it.
"The pressure is on Nakivo to be able to keep that pace up," Crump said.
Crump is still looking for Nakivo to add physical support. Even though virtualization continues to increase, there are still going to be environments — such as SQL — that don't get virtualized, he said.
Serdyuk said Nakivo is developing a search tool that could find items by job name, VM name and backup name. In addition, the vendor is working on native tape support, a service that customers have requested and another item Crump listed as one he'd like to see in Nakivo Backup & Replication. In some industries, tape storage is a requirement.
Founded in 2012, Nakivo is located in Campbell, Calif., and claims 10,000 customers around the world and more than 1,800 channel partners.
---
June 29, 2017 9:23 PM
The Tintri IPO remains a go for now, but the flash vendor now expects less of a financial windfall than originally anticipated.
The vendor's long-awaited initial public offering (IPO) of stock had been scheduled to commence Thursday morning, but Tintri abruptly postponed it when it appeared shares would fail to fetch the target price. Tintri originally planned to sell 8.7 million shares of common stock and generate approximately $109 million, based on a share price ranging from $10.50 to $12.50.
Tintri shares were set to be listed on the Nasdaq Global Market under ticker symbol TNTR. Instead, Tintri's IPO registration with the U.S. Securities and Exchange Commission (SEC) was revised to 8.5 million shares at a price range of $7 to $8 a share. No date has been set for the delayed IPO. Based on the midpoint of $7.50, Tintri estimates proceeds could approach $63 million, presuming underwriters fully exercise the option to purchase an additional 1.275 million shares.
The new net proceeds represent a 42% drop from Tintri's original target. The delay comes amid tightening flash supplies and consolidation in the all-flash storage market. The Tintri IPO bid faced the same challenge as other storage startups that have gone public in recent years, notably hyper-converged pioneer Nutanix and all-flash rival Pure Storage. Both of those vendors saw significant revenue growth prior to hitting the public board in 2016, although they also have absorbed millions of dollars in recurring losses related to customer acquisition and other costs.
Pure Storage projects that it will top $1 billion this year en route to its first profitable quarter. Based on its recent earnings reports, Nutanix is projected to be about three years away from turning a profit.
Tintri storage sales grow, but so do losses
Tintri has faced mounting financial losses each year since its inception in 2008. With no apparent path to profitability, going public or getting acquired appear to be the most viable paths to ensuring it survives long term.
As is often the case with startups, Tintri has sustained significant operating losses and negative cash flow. It posted a combined financial loss of $276.5 million between 2015 and 2016. Since its inception, Tintri's accumulated deficit has reached $376 million. Those financials likely put a damper on investors' enthusiasm for the Tintri IPO. We'll soon learn whether Tintri's revised pricing is enough to rekindle their interest.
Tintri started selling its flagship VMstore arrays as a hybrid product in 2011 and added an all-flash VMstore in 2015. Its storage is tightly integrated with VMware. Of late, Tintri has tried to downplay its roots as a hardware array vendor by repositioning VMstore as an internal platform for building private enterprise clouds to deliver software-based IT services. According to its SEC filings, sales of standalone software licenses accounted for 17% of Tintri's product revenue in 2017.
The vendor claims to have 1,338 customers in the automotive, education, financial services, health care, manufacturing and technology sectors. Revenue growth has been trending in the right direction, moving from $50 million in 2015 to $86 million in 2016 and $125 million this year, but hasn't been able to outpace net income-related expenses.
To date, Tintri has covered expenses mostly with $260 million in private equity raised in five separate rounds. After nearly nine years of financing, venture firms have turned off the spigot, prompting Tintri to try the public arena to raise operating capital.
The suddenness of the Tintri IPO decision is reminiscent of what SAN vendor EqualLogic did prior to its planned IPO in November 2007. The company pulled its IPO a day before listing after accepting a takeover bid from Dell. Engenio Information Technologies also had second thoughts about going public the day before its IPO was due to launch in 2004. Engenio was the storage division of LSI Corp. (now part of Avago Technologies). It never did go public, and was acquired in 2011 by NetApp. NetApp's CEO at the time, Tom Georgens, was Engenio's CEO at the time of its failed IPO attempt.
---
June 29, 2017 4:19 PM
Data backup
Ransomware attacks have grown to such a scale, companies are getting attacked more than once.
Endpoint data protection vendor Druva recently surveyed 832 IT professionals worldwide during May and June this year, and found that 80% of the respondents said ransomware attacks are increasing.
The research also found 50% of the organizations reported they were attacked multiple times and the attacks also are going beyond endpoints and are starting to hit corporate servers. One-third of the attacks hit corporate servers.
"A South Korean web hosting company Nayana recently found that 153 of their Linux servers had been infected with a ransomware variant called Erebus," according to the Druva report. "The WannaCry attack that affected 200,000 users in 150 countries exploited a known vulnerability in various operating systems, including Microsoft Server 2003. Another variant, called Samsam, specifically attacks a vulnerability in the Red Hat JBoss software."
The report noted that each of the software vendors have built software patches to address the vulnerabilities but "establishing good system administrative policies and practices is a crucial first step in reducing the overall ransomware risk to organizations."
The toll on a company experiencing multiple attacks can be cumulative and that means organizations need a comprehensive plan that goes beyond recovery to address ransomware protection.
"The owner of a Michigan Radio station reports spending a week recovering from an attack, only to get hit by another just one day after business had returned to normal," according to the Druva report. "Even with a comprehensive plan, every attack will bring some degree of downtime and companies must be able to minimize this downtime in order to reduce the overall impact on business."
At least half of the companies surveyed by Druva have more than 10,000 employees and 31% have between 1,000 and 10,000 workers.
Ransomware attacks have occurred for decades with the first reported virus known as AIDS Tojan or PC Cyborg. In 1989, biologist Joseph Popp handed out 20,000 infected disks to attendees of the World Health Organization's AIDS conference that contained a malware program that activated after the computer was powered on 90 times. Today, variants of ransomware attacks occur daily and are getting larger in scale. They have grown more potent since the National Security Agency's malware designed to break into Windows computers leaked, putting a higher priority on ransomware protection.
Rise in attacks put spotlight on strong backup strategy
Two worldwide attacks have brought greater attention to ransomware attacks. This week, the Petya cyberattack hit at least 65 countries and initially was considered a ransomware event. Researchers are saying the malware was a wiper that is used to permanently destroy data. In May, the WannaCry ransomware targeted Microsoft Windows systems worldwide with ransom demands in Bitcoin cryptocurrency payments.
Data backups are considered the best defense against these attacks because they allow organizations to recover data without the need to pay off the ransom request. Data protection vendors have started to build tools within their platforms for ransomware protection and to combat the attacks. But the ability to recover data in a ransomware attacks is closely tied to how quickly an organization can detect the virus.
"A recent ransomware attack at the University College London was believed to have started due to an employee falling prey to a phishing attempt," according to the report. "The malware spread five hours before getting reported to IT, at which point it had already compromised the university's network and share drives."
The Druva survey reported that, among the respondents, 60% of the attacks took longer than two hours to detect, 29% of the attacks took two to eight hours to detect and 11% took more than eight hours to detect. Vendors are incorporating various detection tools as part of their ransomware protection strategy.
"Overwhelmingly, the respondents to our survey reported that their organizations had recovered from ransomware attacks, not by paying the ransom, but by relying on their backup data," the report stated. "In fact, 82 percent of respondents indicated that they used their backups to recover and get the business up and running."
---