---
March 28, 2017 11:06 AM
Nimble Storage
,
ZeroStack
ZeroStack's "private cloud in a box" software is now available on Nimble Storage boxes. The vendors this week launched a joint partnership to sell ZeroStack Intelligent Cloud Platform software on Nimble Storage arrays. The goal is to provide a pre-tested, automated private cloud system with the ability to connect to the Amazon Web Services (AWS) public cloud in a hybrid setup.
The partnership comes in Nimble's final days as an independent company, pending Hewlett Packard Enterprise (HPE) closing on its $1.2 billion Nimble acquisition.
Kamesh Pemmaraju, ZeroStack's vice president of product management, describes the Intelligent Cloud Platform as "a self-driving private cloud." ZeroStack manages and supports the platform, either on appliances it sells or on partner hardware. ZeroStack software can move workloads back and forth from AWS to VMware-centric on-premises workloads for a hybrid cloud setup.
Customers running Intelligent Cloud Platform on other hardware can use Nimble as back-end storage. Intelligent Cloud Platform will enable customers to manage Nimble Storage volumes through the ZeroStack interfaces, supporting Nimble features such as quality of service, deduplication and encryption.
With a KVM-based hypervisor built in, Intelligent Cloud Platform can bring hyper-converged-type cloud capabilities to a Nimble array.
"This is a Nutanix killer," Pemmaraju said, referring to the hyper-converged leader that is expanding into private cloud-building.
Of course, the partnership could mean zero if HPE decides to discontinue it. But ZeroStack's Pemmaraju said his company already partners with HPE to sell its software on HPE servers, 3PAR StoreServ storage arrays and SimpliVity hyper-converged systems.
"We already work closely with HPE on a number of fronts," he said. "That relationship is strong and we're happy about this [Nimble] acquisition."
ZeroStack software is also available on Dell EMC, Cisco, Lenovo and Supermicro servers. Appliances sold by ZeroStack use Supermicro servers underneath.
March 23, 2017 11:18 AM
Veritas
U.S. organizations are taking General Data Protection Regulation (GDPR) compliance at least as seriously as their European Union counterparts, according to a recent survey commissioned by Veritas Technologies.
The GDPR passed in the EU will put in place privacy rules across all EU countries. Organizations that fail to comply can be fined up to 20 million Euros or 4% of their worldwide revenue. The regulations call for organizations to disclose retention times for personal information and allow customers to demand organizations to erase their personal data if they do not consent to its collection. In many cases, companies must notify authorities of data breaches within 24 hours. To reach GDPR compliance, many companies must make significant changes to their business practices around collecting and storing data. Organizations must be compliant by May 26, 2018.
In a survey of 900 companies worldwide with at least 1,000 employees, Veritas found less than 31% of global companies meet the minimum standards today. That may not be a great surprise, considering companies still have nearly 14 months to comply. But it is a surprise that U.S organizations are running ahead of those in the U.K. and European Union in meeting GDPR compliance. Of 200 U.S. companies in the survey, 35% were in compliance, and U.S. companies plan on spending 20% more than European companies to comply.
A PwC survey released in January that polled 200 U.S. companies with more than 500 employees found 77% plan to spend at least $1 million on GDPR compliance.
"The expectation was that European organizations would be further ahead," said Zach Bosin, Veritas director of solutions marketing. "But American companies have taken a thoughtful approach and started investing in becoming compliant."
Why should U.S. companies care about an EU regulation? Because GDPR applies to any data held in connection to an EU resident. Any U.S. organization selling to customers in Europe would have to follow GDPR guidelines. That includes e-commerce companies who reach a global customer base.
Organizations need to know what personally identifiable information (PII) they have on European residents, and they must be able to present that information upon request by consumers to be in GDPR compliance.
Veritas and other data protection vendors say they can help because their technology is already used to store vast amounts of companies' data in backup and archiving systems. Bosin said Veritas has created a framework for staying GDPR compliant built around its products such as NetBackup, Enterprise Vault, Data Insight and its Resiliency Platform. The vendor is also offering assessment services to help organizations gain GDPR compliance.
Bosin said the five key stages for becoming GDPR compliant are locating the relevant data, searching it, minimizing data through retention and deletion policies, protecting data transparently with audit report and monitoring data so a company can respond to a breach within 72 hours.
"We will integrate more advance search, classification, and protection tools in our products," Bosin said.
---
March 23, 2017 11:02 AM
Storage
Low-end NAS specialist Drobo is pushing further down market, launching a performance-oriented hybrid NAS aimed at small businesses and distributed collaboration.
The five-bay 5N2 Drobo NAS is a desktop model that sits between Drobo's 5C and 5D direct-attached storage and its block-based B810i and B1200i iSCSI midrange SANs.
Raw storage tops out at 60 TB with 12 TB SATA disks, with 48 TB of effective capacity.  Performance characteristics include the ability to bond two Gigabit Ethernet ports for adaptive link failover. Linking does not require the purchase of special routers. A sixth drive slot, known as the Drobo Accelerator Bay, supports a hot data flash cache with mSATA devices.
Drobo said the 5N2 provides twice the performance of its 5N NAS and boosts Drobo file sharing up to seven times. DroboDR disaster recovery allows site-to-site replication between source and target Drobo NAS devices, including user configurations and settings.
The new Drobo storage targets media, prosumer and small businesses with about 250 users.
The 5N2 Drobo NAS marks the vendor's second product release after years of transition. Founder Geoff Barrall launched Drobo in 2005 and served as CEO until 2009. Barrall later started file-sharing startup Connected Data, which acquired Drobo in 2013.
Connected Data planned to integrate its Transporter file sharing and data migration technology across Drobo NAS and SAN devices, but that integration never took shape. Instead, Connected Data targeted Transporter at the enterprise market and spun out Drobo as a separate company, selling it in 2015 to a group of investors headed by former Brocade Communications' executive Mihir Shah, Drobo's current CEO. Connected Data subsequently was acquired by Imation Corp., the holding company for Nexsan Inc.
Drobo employees are glad to put the turmoil behind them and concentrate on Drobo's NAS roots, CTO Rod Harrison said.
"It took us about nine months to prime the pipeline and get new products out. We have more than 400,000 units sold and will have a lot of new stuff coming this year," Harrison said.
As with other Drobo storage gear, the 5N2 appliance supports 64 TB thinly provisioned volumes with its BeyondRAID data protection. Journaling is protected by internal backup battery. Data in flight is written to an embedded USB flash stick.
The MyDrobo software platform provides remote data access with end-to-end encryption. DroboAccess allows mobile file sharing across Drobo storage. List pricing for Drobo 5N2 starts at $499.
---
March 22, 2017 10:12 AM
Storage
Storage startup Reduxio Systems has bulked up its venture capital, a stepping stone to a potential IPO.
On Monday, the hybrid flash vendor nabbed $22.5 million in Series C financing from private and institutional investors. It is the first of two tranches anticipated in a funding round subscribed at $32 million. An additional $9.5 million is expected to be finalized by the second quarter.
London-based C5 Capital is the lead investor, with participation from original investors Jerusalem Venture Partners and Carmel Ventures, both based in Israel. Institutional investors Intel Capital and Seagate Technology also participated. The startup has collected approximately $65 million in equity capital since its 2015 debut.
Reduxio Systems sells branded block storage software bundled on standard Seagate servers. Its TimeOS provides continuous data protection with BackDating, which timestamps metadata to allow data to be recovered from any point in time. The software tiers deduplicated writes to disk and keeps active data on flash storage.
Proceeds will help Reduxio Systems expand its engineering, marketing and sales teams. A planned software upgrade this year will support cloud tiering and shared storage, said Mike Grandinetti, Reduxio's chief marketing and corporate strategy officer.
"We are an appliance-based company, but 99% of the customer value we provide is in software. Over time, our vision is to be a fully software-defined model," Grandinetti said.
Grandinetti said Reduxio has about 150 storage arrays deployed by more than 100 customers.
Reduxio's executive team includes several data storage industry veterans. CEO Mark Weiner in 2010 sold clustered NAS vendor Exanet to Dell, which integrated the technology in its EqualLogic and entry-level PowerVault iSCSI systems. Prior to that, Weiner sold virtualization startup StorAge Networking Technologies to LSI Corp. (now part of Avago Technologies).
Grandinetti claims Reduxio Systems can reshape storage "very much the way NetApp did 20 years ago." What Reduxio needs to avoid in that analogy are the fitful starts that stalled NetApp's momentum in flash and the cloud.
"We're not in this for the short term; this is a legacy play for all of us," Grandinetti said. "Our ideal is to take this thing as far as we can, and that would mean an initial public offering."
---
March 21, 2017 3:00 PM
Avere Systems
Google is throwing its investment weight behind the Avere Cloud NAS technology.
Google joined Avere Systems' $14 million Series E funding round that closed today, highlighting the importance of Avere's focus on the private cloud over the past few years. The vendor created virtual versions of FXT Avere Cloud NAS filers for Amazon Web Services (AWS) Elastic Compute Cloud in 2014, Google Compute Engine in 2015 and Microsoft Azure in 2016.
Avere founder and CEO Ron Bianchini said revenue from the cloud should save Avere from having to raise more funding after this round, which brings the vendor's total to $97 million.
"This is it," Bianchini said of Avere's funding. "Our goal is for this to take us to break-even in 2018. We've been waiting for this day for a while."
Most of the funding will go toward outbound marketing, with plans to invest in the product development to keep up with the latest cloud technology.
Bianchini said Avere's Avere cloud NAS revenue almost doubled in 2016, with close to half of new bookings coming from cloud business.
"We started in 2008 very much as a data center company. Then we started our transition to the cloud in 2014, and it's been a really big change in the company since then," Bianchini said.
'Not a one-trick pony'
The change began with Avere's FXT Edge Filers in 2012. Until then, its FXT Core Filers used flash to accelerate the performance of NAS on disk systems. FXT Edge Filers serve as gateways to move data into the cloud. Avere followed with Virtual FXT (vFXT) Edge Filers starting in 2014 that serve as NAS on public clouds, allowing customers to connect on-premises storage to AWS, Google Cloud and Azure services.
Bianchini said many Avere customers use the vendor to store data both on-premises and in the cloud.
"People don't want one product in the data center and a different product in the cloud," he said. "We can do both. We can play in the data center, in the cloud or as a hybrid. We're not a one-trick pony."
In addition to NFS and SMB protocols, Avere Cloud NAS appliances support object storage from IBM Cleversafe, Western Digital, SwiftStack and others through its C2N Cloud Core NAS platform.
As a private company, Avere does not disclose its revenue, but a source close to the company put its bookings at $7 million in the fourth quarter of 2016 and $22 million for the year. Those bookings were up from $4.8 million in the fourth quarter and $14.5 million in 2015.
Previous Avere investors Menlo Ventures, Norwest Venture Partners, Lightspeed Venture Partners, Tenaya Capital and Western Digital Technologies participated in the Series E funding.
---
March 14, 2017 9:14 AM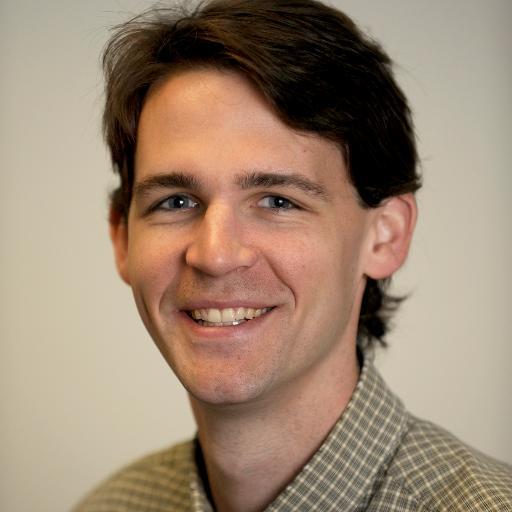 Profile: Paul Crocetti
The year 2016 was a wild and crazy one for business disasters.
An increase in ransomware attacks and IT outages such as Delta's constantly made headlines.
These high-profile issues drove the need for Zerto software and disaster recovery (DR) in general, said Jennifer Gill, director of global product marketing for the Boston vendor. Zerto said 2016 was its fifth consecutive year of near triple-digit sales growth.
Specifically, the business continuity (BC) and DR vendor reported gains in healthcare, financial services, government, education and retail sectors.
While many think of disasters as nature-related, that is often not the case. For example, the Delta outage in August was not caused by weather, Gill noted.
Ransomware in healthcare drove adoption of Zerto software in that industry, Gill said. And Zerto's replication method is a benefit for financial services' need to process many transactions.
Zerto's Virtual Replication 4.5, released in early 2016, helps enterprises recover from ransomware attacks. Journal File Level Recovery enables restoration of any file or folder from a point in time within seconds before an accidental deletion, virus or data corruption.
Zerto Virtual Replication 5.0, released in November, extended the feature to a 30-day journal, which is important because ransomware can go undetected for a time, Gill said. Zerto 5.0 also includes "One-to-Many" simultaneous replication to multiple targets. The Zerto mobile BC/DR app provides remote monitoring of IT environments.
Zerto's funding, hiring and conferencing
Zerto raised $70 million in funding in 2016: $50 million in January and the rest in June.
"It extends what we can do and how long we can continue to be as aggressive as we are," Rob Strechay, Zerto's vice president of product, said after the $20 million funding round.
The company increased its global employee count by 53% in 2016, finishing the year with close to 500 employees. Zerto is eyeing similar employee growth for 2017.
Nearly 4,000 customers use Zerto software.
"I want to make sure they remain as happy as they are," said Gill, who runs Zerto's customer reference program.
The vendor is also looking ahead to its second annual conference, ZertoCon, scheduled this year for May 22-24 in Boston, where product announcements are expected. Former CIA and NSA director Michael Hayden will be the keynote speaker.
---
March 13, 2017 3:15 PM
Cohesity
,
Pure Storage
All-flash vendor Pure Storage is teaming with converged data protection startup Cohesity to enable tiered storage of array-based snapshots.
Customers can replicate primary storage snapshots between FlashArray//M all-flash arrays and archive Pure Storage backup copies on the Cohesity DataPlatform.
Cohesity handles end-to-end data management and orchestration of Pure Storage backups via a native plugin. Pure imposes no additional charge for the converged data protection, although existing customers need to purchase a separate license from Cohesity.
Typically, a Pure Storage customer deploys Cohesity appliances in the same data center as Pure's FlashArray storage. Cohesity allows instant recovery with local snapshots and a tertiary tier of public cloud storage for inactive data.
The Cohesity integration supports Pure customers with centralized backup across various endpoints and data sources, said Matt Koexmiller, Pure's vice president of marketing and product development.
"Customers are looking to modernize every tier. This provides extensive integration between our all-flash storage and modern secondary storage," Koexmiller said.
The Cohesity DataPlatform quiesces an application to ensure application-consistent snapshots for accurate point-in-time recovery. Cohesity sells it as a virtual storage appliance or on CS2000 hybrid hyper-converged data protection nodes.
Cohesity eventually will be extended to handle Pure Storage backups on its FlashBlade converged arrays, Koexmiller said.
"Customers historically back up from disk to disk to tape. We see the modern version of that workflow being flash to flash to cloud," Koexmiller said.
The addition of Cohesity extends the use cases for Pure Storage backup data, said Henry Baltazar, research director for storage at analyst firm 451 Research.
"This is a nice complementary play," Baltazar said. "Pure Storage doesn't have a secondary cheap-and-deep backup layer. The rule of thumb is that active data accounts for 20% of your storage. Inactive data accounts for the other 80%. What Cohesity does is help extract value out of your secondary data."
---
March 13, 2017 9:11 AM

Profile: Carol Sliwa
Seagate
,
toshiba
Flash may dominate the storage headlines, but there are still signs of life with HDDs.
Seagate showed off 12 TB helium-based enterprise HDDs at last week's Open Compute Project Summit in Santa Clara, Calif. The company's new 3.5-inch, helium-filled enterprise HDDs are currently shipping to cloud providers for evaluation, and volume shipments are due to start in June.
Seagate said its engineers worked with large cloud providers and OEMs to learn more about the challenges they face in storing unstructured data. Seagate then made firmware and hardware improvements to its helium-based enterprise HDDs: 50% higher capacity to enable customers to store more than 10 PB in a single 42U rack, a 21% increase in IOPS per watt for energy efficiency and a 20% boost in caching performance for faster access to data. The company said its new helium-based HDDs are designed to operate around the clock for five years in "rigorous data enterprise data center environments."
Seagate's HDD revenue had been declining until its fiscal fourth quarter of 2016, ending on July 1. The company's revenue upswing continued for the next two quarters, as HDD capacity shipments hit a record 68.2 exabytes in the quarter ending Dec. 30, 2016.
Seagate executives attributed the HDD growth to an increase in cloud-based storage and strong demand for higher capacity products in the consumer, surveillance and NAS markets.
Revenue for enterprise HDDs grew 5% on a year-over-year basis in the December-ending quarter, according to Seagate.
A month ago, Toshiba launched a new line of 3.5-inch MN Series HDDs designed to bridge the gap between its high-end enterprise capacity HDDs and entry-level desktop HDDs. The 7,200 rpm, 6 Gbps SATA MN Series HDDs are available at capacities of 4 TB, 6 TB and 8 TB. Toshiba said the MN Series HDDs target mid-level, entry-level and small-office NAS enclosures, remote and home office backup and archival storage, and fixed-content object storage.
Enterprise HDDs from Toshiba include higher performing 2.5-inch, 12 Gbps and 6 Gbps SAS HDDs, capacity-focused 12 Gbps and 6 Gbps SAS 3.5-inch HDDs, and cloud-targeted 6 Gbps SATA 3.5-inch HDDs.
---
March 10, 2017 10:51 AM

Profile: Sonia Lelii
Google Cloud
,
Veritas
Veritas Technologies has been busy cozying up to public cloud providers in 2017, adding an extended partnership with Google to the list this week.
The partnership includes Veritas NetBackup and Backup Exec data protection software and the Veritas Enterprise Vault archiving application.
Organizations can protect data in Google Cloud Storage coldline and nearline storage tiers with Veritas NetBackup and Backup Exec. They can also use the backup apps to protect Google Compute Engine workloads.
Customers can move archive data to the Google cloud by using Veritas Enterprise Vault and make decisions on what data to keep and delete by selecting policies, classifications and automation tools. They can also use Veritas Enterprise Vault.cloud to meet regulatory and retention requirements in Google's G Suite Enterprise Gmail.
"The amount of data being created is just gigantic but, more importantly, how do you understand that data and monitor it? There are a lot of customers that have data that they are not touching," said Scott Genereux, Veritas' executive vice president of worldwide field operations.
This is the third cloud partnership that Veritas has signed this year. Last month, Veritas announced an extensive partnership with Microsoft Azure, in which both companies will work together in development and marketing for hybrid cloud deployments. Veritas also announced that its Resiliency Platform, InfoScale and Access all support Amazon Web Services.
Veritas is working on rebuilding itself after splitting from Symantec in early 2016. The company is trying to shift from being a legacy backup vendor to a full-scale data management platform.
---
March 7, 2017 9:12 AM
HPE
,
Nimble Storage
Hewlett Packard Enterprise today made its second major storage acquisition of 2017, spending $1.2 billion on all-flash and hybrid array vendor Nimble Storage.
The Nimble Storage acquisition comes less than two months after HPE bought hyper-converged pioneer SimpliVity for $650 million.
We'll have more on the HPE-Nimble Storage acquistion on SearchStorage, but here is what we know so far:
HPE executives see Nimble as a complement to its 3PAR storage portfolio that it acquired for $2.35 billion in 2010. 3PAR StoreServ has served as HPE's flagship storage platform for both flash and hybrid arrays.
In a blog post today, HPE enterprise group GM Antonio Neri characterized 3PAR as supporting "customers experiencing rapid growth and needing a highly scalable, all-flash data center capable of supporting millions of IOPS, petabyte capacity, and a multi-tenant architecture, priced from the midrange to the high-end." He added "Nimble is ideal for customers needing advanced, flash-optimized data services, including all-flash, hybrid-flash, and multicloud support, underpinned by machine-learning based predictive analytics, all at entry to midrange price points and designed with ease of use at its core."
Neri and HPE GM of storage and big data Bill Philbin both cited Nimble's InfoSight predictive analytics as a key part of the Nimble Storage acquisition. Neri wrote that HPE would incorporate InfoSight throughout its storage portfolio. Along with 3PAR, HPE sells XP high-end enterprise storage and SMB-level MSA platforms through OEM deals, and StoreVirtual virtual storage based on technology acquired from acquired from LeftHand Networks in 2008.
Like the other major vendors, HPE has seen storage revenues decline in recent years. It is coming off its worse quarter in years – a 12% year-over-year drop in revenue to $730 million.
Nimble, which became a public company in late 2013, today reported its revenue for last quarter and last year. Revenue for the quarter increased 30% year-over-year to $117 million and for the full year it increased 25% to $403 million.
However, its losses also grew. Nimble lost $158 million last year compared to $120 million the previous year. Its fourth-quarter loss was $36 million compared to $32 million a year ago. Nimble claimed 10,000 customers.
"As proud as we are of what we have accomplished, we face a challenge of scale and significant exposure as a standalone storage company," Nimble CEO Suresh Vasudevan wrote in a note on the company's website today. "Our aspiration has always been to be an innovation leader, and see our technology deployed in organizations around the globe.  But, as we weighed the opportunities and risks, we concluded that an acquisition makes sense at the right price with the right partner. We believe we've found both."
Nimble launched in 2010 mainly as a lower-cost alternative to EMC and NetApp in the midrange. From the start, Nimble arrays featured data reduction and used small amounts of flash and the vendor added InfoSight in 2013. Last week Nimble went into beta with Nimble Cloud Volumes, a flash fabric designed to transparently move data between its storage arrays and Amazon Web Services and Microsoft Azure.
"When looking at opportunities to complement our existing portfolio, Nimble jumped straight to the top of the list based on combined business opportunity and similarities in engineering design and culture," HPE's Philbin wrote. "Much like 3PAR started high and then addressed the needs of customers pushing down market, our interest in Nimble started with an acknowledgement that the flash market is rapidly evolving and those same needs are moving even lower.
"Entry and midrange customers are demanding the same flash-optimized data services that their Enterprise counterparts have enjoyed for several years," he continued. "However, in this space there is also a need for incredibly straightforward and simple deployment and an expectation for support experience driven by the consumer interactions we all take for granted on our smart phones and devices."
The HPE-Nimble Storage acquisition is expected to close in April.
---