---
January 4, 2018 5:50 PM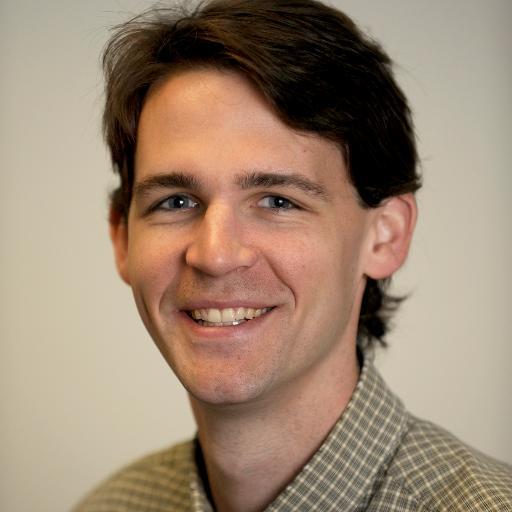 Profile: Paul Crocetti
Digital transformation
As businesses look to increasingly digitize their information, data management and data access are top concerns, according to a recent survey.
"You can't be a digital business if you don't have your arms around data," said Bill Wohl, chief communications officer at Commvault, which produced the survey in partnership with Quadrant Strategies.
Two-thirds of respondents estimated that their company has access to half of its data or less, according to the survey of 1,200 IT executives and personnel in Europe, Asia and North America. Wohl said that lack of access stood out and is a hindrance to digital transformation planning.
Fifty-one percent of IT executives and personnel said "better data collection and management" is essential to their company's success over the next few years, according to the survey. Forty-nine percent said "new tools to analyze increasingly sophisticated data" is essential.
Ransomware, GDPR increase data management urgency
The rise in ransomware is moving data management planning to the front of the line.
"We've moved from a period where the risk of an attack is a question. It's going to happen," Wohl said. "It requires a determined effort on the part of IT management."
Only 31% of IT executives and personnel said their company is well-prepared for ransomware, according to the survey. Thirty-four percent said they are ready for "a project that involves bringing together all the company's data."
Getting data under common management, which helps recovery from ransomware, is one of Wohl's recommendations for digital transformation planning. Though the transformation process can seem overwhelming, bringing disparate data sets under common management — so an organization has a complete picture of the business — is an important first step.
The European Union's General Data Protection Regulation, which goes into effect in May, is also propelling data management to the forefront. Forty-seven percent of IT executives and personnel said their company is well-prepared for implementation of GDPR.
How to get ahead with your data
Wohl also suggested narrowing the focus of IT and decreasing the number of vendors used. A typical organization may have multiple backup processes in place, for example.
Automating data management is another important step in digital transformation planning. Automation and vendor consolidation frees up staff time for more forward-looking work in advancement and innovation.
Wohl pointed to insurance and investment firm Great-West Financial as an example of an organization undergoing a successful digital transformation. As part of its digital transformation planning, the company is moving away from old business models, having customers interact more on the internet and through mobile devices versus the paperwork so historically prevalent in the industry.
According to the survey, though, IT executives and personnel are more focused on day-to-day operations than innovation. Forty-nine percent of IT executives said running the company network is a high priority, while 34% said understanding and preparing for innovation in the industry is a top concern.
And IT executives are more confident than other personnel that their departments are ready for digital transformation planning. For example, 41% of executives said they are comfortable their IT department can successfully understand and prepare for innovation in the industry, while 29% of personnel said the same. Thirty-nine percent of executives said IT can successfully use data science for big data analytics, while 29% of personnel said the same.
December 28, 2017 6:17 PM
Converged systems
Recent IDC research shows hyper-converged platforms are quickly catching up to the converged systems market.
For the third quarter of 2017, global revenue on converged systems increased nearly 11% to $2.99 billion, according to the latest IDC Tracker market data. Most of that growth came from hyper-converged systems revenue, which jumped 68% year over year from $597 million in the third quarter of 2016 to $1 billion last quarter.
Speeding the transition was a string of mergers and acquisitions, including the first full operating year for a merged Dell EMC and NetApp's foray into HCI storage based on SolidFire all-flash arrays.
IDC defines converged systems as those that combine servers, disk storage, networking and management software.  The IT analyst firm divides the converged systems market in three segments: hyper-converged infrastructure (HCI), integrated platforms, and vendor-validated reference architectures for private clouds.  IDC Tracker focuses on systems that are branded, certified, designed and supported by vendors.  Systems implemented though integrators or partners are excluded.
Hyper-converged platforms consolidate computing, networking and storage in a single virtualized appliance. Dell EMC overtook HCI pioneer Nutanix, generating $307 million, up 158%, to improve its market share to 30.6% — up from 20% a year ago.
The Dell EMC HCI storage portfolio includes the VxRail appliance, the rack-scale VxRack system and XC Series family.  The XC Series bundles Nutanix software on Dell PowerEdge servers. That partnership started in 2014.
Nutanix captured nearly 21% of the market, down nearly 1% year over year, although its revenue grew 61% to $207.4 million. Dell EMC and Nutanix combined to capture 51% of overall HCI sales.
Cisco muscled past Hewlett Packard Enterprise to claim third place. The network hardware vendor has made strides since entering the market in 2016 with Cisco HyperFlex hyper-converged. After posting $10.2 million in HCI revenue a year ago, Cisco HyperFlex sales skyrocketed 545% to $65.7 million, good for 6.6% market share. The Cisco hyper-converged platforms are sold as a minimum three-node cluster of Cisco HyperFlex HX220c M5 all-flash or hybrid nodes integrated by Cisco UCS fabric interconnections.
HPE's HCI storage system revenue grew by 144%, with third-quarter sales of $35.6 million more than doubling year over yearup from $14.6 million a year ago.  The vendor last year launched the HPE HyperConverged 380 appliance to go after VMware customers. HPE followed that news by acquiring Nutanix early rival SimpliVity in January for $650 million.
IDC's figures suggest there is room for other HCI storage competitors to stake a claim in the market. Nearly 39% of the HCI sales were attributed to other vendors, totaling more than $386 million.
Dell EMC, NetApp battle on converged reference designs
NetApp was late to the HCI market, making a foray In October with a hyper-converged platform based on SolidFire all-flash arrays. But according to IDC, NetApp is the only top-five storage vendor to post positive revenue in certified reference systems and integrated architecture. That market grew just 1.55% year over  year to $1.44 billion.
The NetApp FlexPod converged infrastructure program combines NetApp storage with Cisco UCS servers and switching.  Cisco-NetApp reference architecture produced $486 million, representing one-year revenue growth of 56%.
NetApp improved its share in converged systems reference architecture to 33.6%, up from 22%. Dell EMC still leads the pack with $697 million, but its sales and market share declined. Dell EMC controls 48% of the market for converged systems reference architecture, down from 51% last year. Its revenue in the category slipped from $729 million last year for a 4% drop. HPE experienced a larger drop, with sales tumbling 42% to $149 million.
IDC said integrated platform sales comprise about 18% of the converged systems market. Oracle dominated the segment with $20.4 million and nearly 46% market share.
---
December 28, 2017 10:42 AM
Storage
Here's something you rarely hear from high tech companies today:
"We're a hardware company in our heart and soul."
That is how executive vice president Brett Davis introduced iXsystems during a press tour in early December at the NAS vendor's San Jose, California headquarters. The company sells open-source based TrueNAS enterprise hardware and FreeNAS desktop systems.
Self-identifying as a hardware company in this software-defined world is only one reason why iXsystems seems out of place in Silicon Valley. The vendor also bootstrapped its financing, turning a profit without accepting outside investment.
"We're private, profitable and self-funded," Davis said. "Our heritage goes back to the '90s. We've just been here. We say we're unique, but you can say we're weird."
But it's the hardware tag that provides most of the weirdness these days. The iXsystems headquarters includes a manufacturing facility in the back, where Davis said the 130-person company can fulfill 3,000 orders in a day.
The vendor claims more than 4,000 customers, including Sony, NBC, Duke University and NASA.
But the iXsystems strategy of bundling open-source storage software on commodity hardware isn't that unusual.  Plenty of others do that, and label it software-defined storage. But only iXsytems boasts it's a hardware company even if its value comes from open-source projects.
The company's roots date to Berkeley Software Design, Inc. (BSDi), which started in 1991. iXsystems founders founders Mike Lauth and Matt Olander acquired the hardware business from BSDi in 2002. Lauth has been the CEO and Olander the CTO since then. From the start, iXsystems was heavily involved in the FreeBSD project and is the project leader for FreeNAS Storage and TrueOS Desktop open-source operating systems.
Davis said 70% of iXsystems appliances are custom configurations. The vendor uses Intel, AMD and ARM chips inside. The systems support VMware, Microsoft Hyper-V, Citrix, KVM and OpenStack virtualization software, Hadoop, Docker and MySQL data and container platforms, and FreeNAS, FreeBSD, CentOS, Red Hat Linux and  Ubuntu open  source software.
"We've been doing open source since way before it was cool," Davis said. "We give away the number one software-defined storage (FreeNAS), but software and hardware are inseparable."
iXsystems re-sold storage systems from Dot Hill, Infortrend and others in the late 2000s, but had to rely on those vendors for support. Now iXsystems provides end-to-end support for its storage. The company acquired the FreeNAS project in late 2009, and then spent two years re-writing the operating system before making it commercially available. iXsystems ported the OpenZFS open-source enterprise file system to FreeNAS and TrueNAS. That gave FreeNAS and TrueNAS file, block and object support, triple parity RAID, support for flash and unlimited instant snapshots.
FreeNAS and TrueNAS are both unified storage systems, and TrueNAS also supports Fibre Channel networking. TrueNAS competes with the likes of Dell EMC VNXe and Unity, NetApp FAS, Hewlett Packard Enterprise's MSA 2040 and Nimble arrays, and Western Digital's Tegile platform.
Davis said iXsystems is staying out of hyper-convergence, even though it has all the pieces – including FreeBSD's open-source bhyve hypervisor.
"We can run virtual machines and containers in FreeNAS," he said. "We have the capabilities to do it, and we have our own hypervisor. But it's a competitive space, and we have other plans."
---
December 19, 2017 12:03 PM
HyTrust has revived DataGravity's data-aware storage technology, six months after scooping up the startup's assets.
Cloud infrastructure specialist HyTrust today launched the CloudAdvisor automated framework to detect, classify and protect compliance-sensitive data in multiple clouds and software-defined data centers. The CloudAdvisor virtual appliance integrates DataGravity's data analytics and data tagging.
HyTrust CloudAdvisor continuously monitors content and notifies users of suspicious activities. It scans and classifies data stored in multiple clouds and physical data centers based on the data's value.  Automated policy enforcement provides data protection.
Target customers include data centers with a high volume of unstructured data storage and firms in regulated industries.
HyTrust CEO Eric Chiu said DataGravity's automated data classification and data discovery provide key ingredients in CloudAdvisor.
"We took the DataGravity technology and repackaged it as a software appliance, starting with things like virtual machines and backup copies. Our goal is to define, detect and defend unstructured data, which is proliferating to the point that companies really don't know where it exists," Chiu said.
In another case, Chiu said one HyTrust customer lacked specific insight on the type of data in its files
"We did a scan of their VMs and found about 10,000 credit-card numbers and Social Security numbers in a public share," he said. "The customer had no idea they were just sitting there. I think that's going to be par for the course" as companies store increasingly vast data sets.
Using the cloud as a storage tier took a few years of getting used to, but companies have decided to use multiple hybrid clouds to reduce storage costs and boost disaster recovery.  The multi-cloud approach is expected to gain further acceptance in response to General Data Protection Compliance that takes effect in European Union countries in 2018.
Ex-EqualLogic executives Paula Long and John Joseph launched DataGravity in 2014. The company emerged from stealth with data-aware Discovery Series hybrid arrays that combined metadata analytics with advanced data discovery, indexing and governance.
Long and Joseph dropped the hardware arrays in favor of a software-defined storage business model in 2015, but the move came too late.  By that time, artificial intelligence, cognitive computing and machine learning were already taking hold.  HyTrust swooped in to pick up DataGravity technology in an asset sale in June.
---
December 14, 2017 3:36 PM
Tintri
Flash storage vendor Tintri has had an inauspicious start to life as a public company. On Wednesday, during only its second earnings call, there were hints that Tintri may already be on life support.
The Tintri cloud customer base added 80 new logos last quarter, yet it won't allay fears that the newly minted public company will struggle to outrun mounting losses. Despite recent restructuring, including cutting about 80 jobs last quarter, Tintri is rapidly burning through cash and will need supplemental capital to stay afloat.
CEO Ken Klein said all options are on the table, including entertaining potential buyers.  "We are exploring strategic options available to the company to deliver value to shareholders, including the sale of the company" and further optimizations to hasten positive cash flow, Klein said.
Investors predictably pulled back on the news, with Tintri shares tumbling 13% at Thursday's open to $4.50.
Tintri's adjusted earnings per share of 79 cents was within its guidance, but quarter-over-quarter revenue fell 6% to $31.77 million. Tintri had forecast $36.5 million in revenue for the quarter. Tintri's year-to-date revenue of $97 million is up 15% year over year.
Tintri carries an accumulated deficit of $439.2 million, up $101 million from last quarter.  The revenue miss was blamed on "delayed and reduced purchases" of Tintri cloud storage gear. Tintri booked, but did not close, a number of deals ranging from $400,000 to $1 million.
"Our third quarter revenue was impacted by continued headwinds we have faced since our IPO in June," Klein said.
Those deals remain in the pipeline, with "cautious" revenue guidance next quarter in the range of $25 million to $27 million, Tintri CFO Ian Halifax said.
Tintri cloud arrays package flash storage and web-scale software to design private cloud infrastructure that mimics the performance of the public cloud. Tintri Enterprise Cloud Series 6000 arrays, rolled out in September, are gaining traction with users, Klein said. The EC 6000 accounted for half of the vendor's $22.8 million in product revenue last quarter. The vendor also rolled out the T1000 platform for remote branch office and departmental deployments.
Software sales accounted for 16% of total product revenue ($3.64 million), up 2%. The increase was fueled in part by the launch of Tintri Cloud Connector, an S3-compatible integration that allows customers to tie local Tintri storage to Amazon Web Services and IBM Cloud Object Storage. Tintri also includes predictive analytics for sizing compute and storage.
What will Tintri do next?
At the time of its initial public offering in June, Tintri claimed its revenue soared 150% percent between 2015 and 2017, although debt and expenses kept the balance sheet in the red. Tintri's IPO also came at a time when investors started to sour on storage infrastructure equities.
Lukewarm interest forced Tintri to revise its share price from $11 to $7 per share. It wound up netting proceeds of about $60 million, slightly less than half its initial $109 million target.
The Tintri cloud hardware model faces a changing competitive landscape. More and more hardware-centric vendors are shifting to software-defined storage services. Klein said Tintri plans to stay the course for now.
"The feedback from our customers, particularly the use cases that we are addressing, is that we have the right model," Klein said.
---
December 14, 2017 9:12 AM

Profile: Carol Sliwa
Storage
,
toshiba
Toshiba plans to deliver storage node software designed to extend the high performance and low latency benefits of NVMe-based solid-state drives over a network fabric.
Toshiba Memory America's non-volatile memory express over fabrics (NVMe-oF) target software is due in the first quarter of 2018. The University of New Hampshire Interoperability Lab recently certified the unnamed Toshiba storage software with RDMA over Converged Ethernet (RoCE) network interface cards (NICs) in the storage node.
The Toshiba software runs in a target storage server and virtualizes the NVMe-based PCI Express (PCIe) solid-state drives (SSDs) from the box into a single pool, according to Joel Dedrick, a system architect for NVMe-oF at Toshiba. He said the Toshiba storage node software would enable popular datacenter orchestration systems to provision the NVMe SSDs and manage the drives, their wear and various other functions.
"Our goal here is to make the world a better place for NVMe," he said.
Vendors such as E8 Storage, Mangstor and Vexata bundle software on NVMe hardware, but few standalone software applications for NVMe exist. Toshiba's software competition will include startup Excelero, whose NVMesh product also virtualizes and pools NVMe-based SSDs and aims to enable applications to access them at high speed and low latency over a network fabric. Excelero cites its patented Remote Direct Drive Access (RDDA) technology as a performance differentiator. Dedrick said Toshiba's storage node software takes a different architectural approach, and the company's expertise in managing physical flash will also set its product apart.
Impetus for Toshiba storage software
Dedrick said Toshiba decided to get into the storage software business because it views NVMe over Fabrics as "an enormously important development" that will spur data centers to convert from traditional SCSI to latency-lowering NVMe to transfer data between clients and storage devices.
SCSI was designed with hard disk drives (HDDs) in mind, and newer NVMe targets faster solid-state storage, using a more streamlined command set to process I/O requests. NVMe requires less than half the number of CPU instructions that SCSI does with SAS drives. NVMe also supports 64,000 commands in a single message queue and as many as 65,535 I/O queues, whereas a SAS device typically supports a maximum of 256 commands in one queue.
NVMe over Fabrics is designed to extend the latency-lowering, performance-enhancing advantages of NVMe over a network fabric. Toshiba recommends 100 Gigabit Ethernet for deployments with multiple NVMe-based SSDs in the storage node, although no minimum speed is required.
"The larger the number of drives that you aggregate in a single place, the bigger the network pipe is going to want to be going in and out of there," Dedrick said.
The new Toshiba storage node software will target enterprises with high-performance databases, according to Dedrick.
Dedrick said Toshiba plans to test and certify servers that run its storage node software, and potential enterprise customers could request it through their OEMs. He said Toshiba also plans to license the software to ODM/OEM partners, which could sell it as a value-added option for their standard offerings.
Toshiba did not disclose pricing for the storage node software.
---
December 13, 2017 11:31 AM
Western Digital and Toshiba settled their NAND dispute with an out-of-court settlement that allows Toshiba's sale of its NAND chip business while WD keeps its stake in the companies' joint venture.
Western Digital Tuesday agreed to drop pending court arbitration and litigation through the courts, and allow Toshiba's proposed $17.7 billion sale of its chip unit to a consortium led by Bain Capital. Western Digital moved to legally block that deal, saying it violated terms of the joint venture agreement. WD came into the joint venture through its acquisition of SanDisk, Toshiba's original partner in the 17-year joint venture.
The Western Digital-Toshiba dispute began early this year when Japanese-based Toshiba said it would sell its memory business to stave off bankruptcy. Western Digital claimed any sale of the chip business required its consent, but Toshiba rebuked WD's attempt to buy the business. Instead, it reached agreement with the Bain group that excluded Western Digital.
The Western Digital-Toshiba settlement extends the companies' NAND joint venture investments to Dec. 31, 2027 and beyond. Western Digital can participate in all future JV investments, including a new wafer fab facility in Japan. The joint agreements had been scheduled to begin expiring in 2021.
The deal allows Toshiba to sell Toshiba Memory Corp. (TMC) to the Bain group that includes Western Digital competitors Seagate, Kingston Technologies and SK Hynix, along with its customers Dell and Apple.
The Western Digital-Toshiba agreement also allows the consortium to eventually take TMC into the public markets.
Western Digital CEO Steve Milligan said his company never wanted to go through the courts to settle the dispute.
"As the process moved down the litigation path, that was not our preferred path," Milligan said on a Tuesday night conference call.  "We're very pleased to be able to resolve this and put it behind us."
Milligan called the agreement "a win-win for all parties" because it allows the TMC deal to go through while guaranteeing Western Digital access to NAND supply for at least a decade.
Milligan said the Western Digital-Toshiba joint venture is necessary for his company to manufacture NAND flash, a key asset as flash becomes a large part of enterprise and consumer storage. "We have no plans to manufacture NAND flash, nor do we have the ability to manufacture outside of the joint agreement," he said.
Western Digital executives said WD will have access to intellectual property from the JV, but members of the Bain consortium will not share that IP.
Neither Toshiba nor Bain took part in the conference call with Western Digital executives, but both released statements confirming the agreement. Yasuo Naruke, senior executive vice president of Toshiba Corp. and CEO of TMC, said he expects the Bain deal to close by the end of March 2018.
"With the concerns about litigation and arbitration removed, we look forward to renewing our collaboration with Western Digital, and accelerating TMC's growth to meet growing global demand for flash memory," Naruke said.
---
December 7, 2017 8:15 PM
Growth in Dell EMC all-flash storage is one of the bright spots in what remains a tough slog for legacy array vendors.
Dell Technologies on Thursday reported consolidated revenue of $19.6 billion for the last quarter. That's up 2% on a quarterly basis and 21% year over year. Gross margin as a percentage of revenue was $6.4 billion, or 32.2%.  Operating losses widened to $530 million, largely a result of debt related to the Dell-EMC acquisition in September 2016.
Dell EMC storage is part of the Dell Infrastructure Solutions Group (ISG), which also encompasses servers and networking.  ISG generated $7.5 billion in revenue last quarter. Servers and networking sales jumped 32% year over year to $3.9 billion.
Storage was a different story. In a continuing industry trend, Dell acknowledged that demand for traditional networked storage continues to drop. Storage revenue of $3.7 billion remained flat. Increased demand for Dell EMC all-flash storage and hyper-converged infrastructure were offset by a softening market for legacy systems, Dell Technologies CFO Tom Sweet said.
Sweet said Dell EMC all-flash and Isilon scale-out NAS increased by double digits. HCI saw triple-digit growth, spearheaded by VxRail adoption.  He declined to provide specific revenue breakdowns for those product categories
Dell EMC achieved "better pricing and better mix in storage, even (though) volume wasn't quite where we wanted it," Sweet said.
This was the first Dell EMC earnings call to include a full quarter of results for EMC and VMware products. In February, VMware moved to the Dell Technologies' fiscal calendar after previously reporting results on a calendar-quarter basis.  VMware virtualized storage software contributed $1.9 billion on operating income of $638 million.
Dell closed the quarter with $18 billion of cash and equivalents on the books, including the proceeds of VMware's recent debt issuance. Dell debt maturities of about $3 billion start becoming due in April.
Dell has paid down $9.7 billion of the gross debt it used to acquire EMC. That includes $1.7 billion in debt satisfaction during the third quarter.
Sweet said flexible consumption models are expected to account for an increasing percentage of Dell revenue. Consumption-based services realize recurring revenue incrementally across the length of a multiyear customer contract.
"These tend to have better profitability, but it does change the timing and pattern of when (revenues) are recognized," Sweet said.
Jeff Clarke, a Dell vice chairman of products and operations, said Dell EMC midrange storage is receiving increased attention as a way to shore up sagging storage growth. The focus involves reshaping sales incentives and expanding product features of Dell EMC all-flash and hybrid Unity, SC Series and PS Series arrays.
"We increased our go-to-market capacity by adding storage specialists and are ensuring our sales compensation plan spurs the appropriate behavior to drive long-term strength in our results," Clarke said.
Dell EMC all-flash SC Series array models launched in November. Due out soon are software enhancements for midrange Dell EMC Unity arrays, including the addition of inline data deduplication, synchronous file replication and in-place storage controller upgrades.
Dell also has launched an Internet of Things division to coordinate development of products and services across its business lines.
---
December 7, 2017 8:12 AM
Hedvig
Santa Clara, Calif. — By now, most people realize this is the age of convergence in IT – especially as it applies to storage. We have converged infrastructure mixing storage, compute and networking; hyper-converged infrastructure integrating compute, storage and virtualization in one box, and converged secondary storage putting backup, DR, archiving, test/dev, copy and cloud data on one platform.
Now startup Hedvig is pushing a new kind of convergence – primary and secondary data together in one distributed platform.
Hedvig designed its software-defined storage as scale-out, multi-cloud primary storage. But the startup finds early customers sometimes use it as a backup data deduplication target running on x86 servers. Hedvig CEO Avinash Lakshman said Hedvig software can drive primary storage that requires no separate backup.
"One capability we can bring to the table naturally is, if Hedvig is chosen as a primary storage platform, then you don't need to take backups at all," Lakshman said during a press briefing at Hedvig's headquarters this week. "You can take scheduled snapshots in your primary environment, and go back to any snapshot from your primary environment. Think of it as converged where you have primary and secondary storage built it. We also provide the capability of moving snapshots to the public cloud as they age."
Old-school backup admins will tell you this violates a cardinal rule of data protection. "It used to be, 'Thou shalt not put backup data on the same box as primary,'" said Eric Carter, Hedvig senior director of marketing. "But distributed systems are no longer the same box."
Hedvig also positions itself as a good fit for dev/ops because it includes self-service APIs to program and integrate applications.
Hedvig claims its software can run any workload on any infrastructure and over any cloud.
"We have been multi-cloud even before that term was coined," Lakshman said.
Hedvig software forms a universal data plane supporting block, file and object storage. It installs on x86 nodes and cloud instances and forms a scale-out storage cluster over multiple sites and private and public clouds. Its storage proxy presents virtual disks at the application layer, routes I/O to the storage cluster, enables local flash-optimized services, and includes APIs for plug-ins and direct application integration.
Lakshman, who created Casandra and helped create Amazon DynamoDB as a developer, founded Hedvig in2012. Hedvig 1.0 software started shipping in 2015, and Lakshman said the company still has less than 50 customers. However, it has a few large customers since joining Hewlett Packard Enterprise Complete Program last June, a few months after HPE participated in a $21.5 million funding round.
Lakshman said the HPE reseller deal "has been a shot in the arm for us. They walk us to the table for deals we never could be part of, with Fortune 100 companies. We have a least half a dozen of those customers now. All those companies are pivoting toward hybrid and multi-cloud."
---
December 4, 2017 8:18 AM
Storage
Nutanix is hard selling the value of its software.
While the hyper-converged vendor stopped short of re-naming itself Nutanix Software, CEO Dheeraj Pandey used its earnings call last week to emphasize that Nutanix software drives its products. And it's not just what the software does for customers; Pandey focused on how Nutanix is building its accounting and sales practices around being a software company.
Pandey went back to Nutanix's roots, explaining why it started selling its software on integrated appliances and how it has slowly moved off that stance.
Nutanix will still sell its appliances, but will recognize revenue only from software and continue its push to sell that software on any x86 vendor's hardware. That model is working, judging from last quarters' results. Nutanix revenue of $276 million last quarter increased 46% over last year and beat expectations. The vendor also cut its losses to $65.1 million from $140 million a year ago.
But the Nutanix software transformation dominated the discussion from Pandey and CFO Duston Williams. While it is mostly an accounting move designed to make Nutanix look more attractive to investors, it also accelerates the company's recent strategy of partnering closely with all major x86 server vendors.
Pandey said when Nutanix came to market in late 2011, the IT world was not ready for a software-only delivery model. That meant Nutanix software needed to ship on a pre-built appliance. It chose Supermicro as its hardware partner.
"Software-defined anything was too abstract for our customers to put their arms around," Pandey said. "Our only route to market was to take full control of our own destiny. The Nutanix appliance was born."
Nutanix eventually found OEM partners, beginning with Dell in 2014 and extending to Lenovo and IBM. It also forged partnerships with resellers to install Nutanix software on servers from Cisco and Hewlett-Packard Enterprise so customers can run Nutanix software on any major x86 platform.
"We now have a meaningful competitive advantage in being the most portable operating system built for the enterprise cloud," Pandey said.
Nutanix will change the way it recognizes revenue, emphasizing software licenses instead of the hardware to raise margins that investors watch closely.
Pandey said 10% of its revenue last quarter came through OEM deals, and 30% of its HCI nodes run on OEM hardware.
CFO Williams added: "Today, we are a software company, more specifically an enterprise cloud operating systems company that up until now has delivered a majority of its software via its own branded appliance and recognize the associated hardware revenue."
Williams said Nutanix is in a years-long transition, and "will emerge as exactly what it is, an enterprise cloud operating systems company."
The goal is to do that in a way that there will be "absolutely zero change from what the customer sees," Williams said. "So that process from a customer standpoint is left intact and exactly the same as it has been in the past."
The Nutanix software-centric approach resembles the VMware business model. VMware vSAN is Nutanix's primary hyper-converged software competition, as well as a frequent partner. Nutanix also sells an AHV hypervisor that competes with VMware's flagship ESX product. VMware's success has always depended on its relationship with all major server hardware vendors. That is still the case, even now that it is owned by one of those server vendors, Dell.
On VMware's earnings call Thursday, VMware CEO Pat Gelsinger reported vSAN license bookings grew over 150% year-over-year last quarter.
VMware's parent is also one of Nutanix's biggest hardware partners. Dell EMC sells the its XC hyper-converged appliance based on PowerEdge servers through an OEM deal that pre-dates the Dell-EMC merger. Dell EMC also sells VxRail HCI appliances running vSAN on PowerEdge servers.
---