---
April 2, 2018 11:37 AM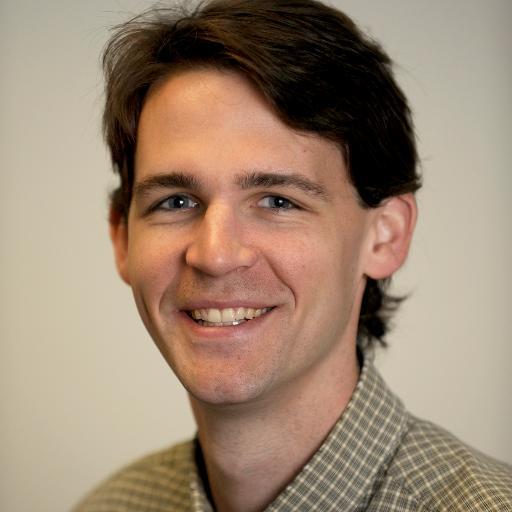 Profile: Paul Crocetti
DRaaS
,
IBM
,
Zerto
IBM has enlisted Zerto as the muscle behind physical and virtual data protection.
The Zerto replication engine is powering IBM's Resiliency Orchestration disaster recovery as a service. IBM's Resiliency Orchestration DRaaS recovers virtual and physical workloads running on IBM mainframe, IBM Power AIX, IBM System I, Oracle Solaris and HP-UX.
Mehran Hadipour, director of global business development at Zerto, said the IBM-Zerto collaboration was sparked by a customer who was looking to replicate virtual and physical workloads.
"IBM can protect from mainframe to virtual workloads," Hadipour said.
IBM Resiliency Orchestration with Zerto provides disaster recovery, data protection and data workload mobility, on premises or across cloud platforms.
Hadipour said the target customer for the IBM DRaaS wants a completely managed disaster recovery product for the whole data center, including physical and virtual workloads. That's likely an enterprise with a large infrastructure.
There are few options for that kind of protection, Hadipour said.
Veeam Software, which originally focused just on virtual backup and recovery, recently added support for physical protection.
The IBM Resiliency Orchestration with Zerto replication has its roots in IBM's 2016 acquisition of Sanovi Technologies, Hadipour said. Sanovi provided business continuity and disaster recovery for workloads across physical, virtual and cloud infrastructures. IBM integrated Sanovi's technologies into its resiliency services.
IBM Resiliency Orchestration is available on premises, in the IBM Cloud and through IBM resiliency data centers.  It can include Zerto's replication technology, the complete VMware stack and end-to-end IBM managed services, in one dashboard, according to Zerto.
The product with Zerto replication is available now, sold through IBM, as both software and a managed service.
Zerto has collaborated with IBM before. For example, in 2016, Zerto announced its flagship Virtual Replication product can protect workloads running on the IBM Cloud.
March 30, 2018 10:18 AM
Gluster
,
Open source storage
,
Red Hat Storage
The first major release of the open source Gluster distributed file system software since December 2009 takes aim at container integration and storage management improvements for hybrid and multi-cloud deployments.
The Gluster development community rewrote the management engine for the new Gluster 4.0 release with the goals of boosting scalability and making the open source storage software easier to use, according to Amye Scavarda, the Gluster community lead at Red Hat.
"The last time that we did this, around 3.0, was a long time ago, and the world was a lot different then. Gluster and containers were not even something we thought of together," Scavarda said. "So, we've worked on being able to replace some of the architecture around it to be able to have a more complete service-oriented architecture."
New GlusterD2 management engine
The GlusterD2 (GD2) distributed management engine, which is available as a technical preview, exposes functionality through a set of REST-based application programming interfaces (APIs). GD2 includes a new command line interface (CLI) on top of the REST API for volume and membership operations. It also includes a flexible plugin framework for developers to add metrics.
The Gluster 4.0 release also deepens connections with the Kubernetes container orchestration framework through its integration with the open source Heketi provisioning tool, which downloads with the Gluster file system (GlusterFS) software.
The latest version of Heketi supports provisioning and expanding Gluster-block backed persistent volumes, custom volume names for persistent volumes, and metrics collection for Gluster volumes using the separately downloadable open source Prometheus tool.
"Heketi is a dynamic provisioner. It's basically a way to be able to say, 'Hey, I want to be able to create a volume. I want to be able to specify the size, the replication factor, and I don't want to have to think about how Gluster needs that. I want to be able to just give it what I need and have Heketi go in and work with Gluster for that directly," she said.
Prior Gluster versions used Heketi, but the new Gluster 4.0 major release now connects it with the new GlusterD2 management engine,  Scavarda said. She said the Gluster community has worked on improving container integration for the past three or four years, with a special focus on persistent storage and the integration with Kubernetes. She said Gluster users would now have a better way to expand volumes and replace disks and nodes.
Gluster focus on cloud use
"We're really trying to think about the ways that people are using Gluster in the cloud," Scavarda said. "They need to be able to actually use a system that already has storage and expand from there."
Scavarda said that in addition to Kubernetes, Gluster also pairs well with Red Hat's OpenShift container application platform. GlusterFS can be provisioned as the storage for a container environment, and the software can also run within a container.
New capabilities on the roadmap for future Gluster community releases include GlusterD2 management engine improvements and a graphical user interface, since many developers who write container-based applications are not storage experts, Scavarda confirmed.
Prominent users of the open source Gluster community software include cloud hosting and media companies, many of which like to test out the file system try the new features, according to Scavarda.
She could give no specific date when the commercially supported Red Hat Gluster Storage product would add the new Gluster 4.0 features. She said the capabilities in community releases tend to reach the supported product at least three to six month later.
---
March 28, 2018 8:10 AM
Storage
Nine months ago, Comtrade Software launched HYCU software designed specifically to back up Nutanix hyper-converged systems. Now Comtrade Software has become HYCU.
Comtrade Software today officially rebranded as HYCU (haiku), a company dedicated to developing and selling HYCU Data Protection for Nutanix. Simon Taylor, previously Comtrade Software's president, becomes HYCU CEO. Comtrade Group isn't completely cutting the cord. The IT company with more than $400 million in annual revenue remains the majority owner of HYCU. But Taylor said Boston-based HYCU will be "operationally independent" with more than 300 employees including engineers in Europe.
Along with the rebranding, HYCU added new hires Scott Henderson as Sales VP of the Americas, Junelle Swan as VP of Channel and Paul Nashawaty as chief evangelist. HYCU has its own board.
With the rebranding, HYCU is literally betting the house on data protection for Nutanix. Taylor said HYCU has around 100 customers worldwide.
"Nutanix's growth has been so exceptional," Taylor said of Nutanix's 44% year-over-year revenue growth last quarter. "We see them as people saw VMware 10 years ago. They've established themselves as an independent platform that becomes a pivotal thing for the way the rest of the data center runs. We want to scale alongside and in addition to Nutanix's growth."
Taylor compared HYCU's role in protecting data on Nutanix to Veeam Software's data protection for VMware and Commvault's focus on Microsoft Windows protection. Those relationships helped Veeam and Commvault grow into successful data protection vendors.
HYCU's devotion to Nutanix is not lost on the HCI pioneer. Venugopal Pai, Nutanix's VP of alliances and business development, said while there are many other backup options for Nutanix, HYCU software is the only data protection developed specifically for his company.
"They bet on Nutanix early on and built a product around our platform," Pai said. "Now they can build a company around HYCU the product.
"We thank them for doubling down on Nutanix. They understand the work we've done on storage management with our APIs and they built a user interface similar to ours. They started with a clean sheet of paper and truly built a product around Nutanix."
Still, the competition is fierce for HYCU. Most major data protection vendors support Nutanix, and at least 10 already back up Nutanix's home-grown AHV hypervisor. Those supporting AHV include Veeam and Commvault, plus backup software giant Veritas and rapidly emerging players Cohesity and Rubrik.
Taylor said he realizes HYCU must stay ahead of the competition for protecting data on Nutanix hyper-converged infrastructure to succeed. "We will always be first to market with support for Nutanix features and functions," he promised. "When Nutanix comes out with something new and exciting, HYCU will make those investments right away."
Taylor said the features that make HYCU software stand out for Nutanix included agent-less backup, its ability to deliver VM-stun free ESX backups on Nutanix, its support of Nutanix AFS (Acropolis File Services) and its availability on Nutanix Calm.
HYCU taps into Nutanix's built-in data protection features such as deduplication, snapshots, replication and cloning rather than build its own.
"Nutanix built dedupe and snapshot capabilities, why make the customer pay for them again?" he said.
HYCU software pricing starts at $1,500 per socket, with subscription-based per VM options available. Subscription pricing includes $75 per socket per month, and $10 per VM per month for enterprises and $5 per VM per month for service providers.
---
March 21, 2018 11:12 AM
Symbolic IO has changed its name as part of "complete rebranding" months after its founder was arrested on a domestic violence charge.
Symbolic IO is now called Formulus Black. The company made no formal announcement, but the old Symbolic IO web site redirects you to formulusblack.com. LinkedIn lists several former Symobilic IO employees as now working for Formulus Black. That list includes Carr Bettis, who became Symbolic io's executive chairman last August and is now Formulus Black chairman and CEO. Rob Peglar, formerly Symbolic IO CTO, is also working for Formulus Black in a similar role but as a consultant.
"Formulus Black is a complete rebranding, including new management," Peglar wrote in an email in response to the new name. "Big win for everyone involved. I am no longer an employee (by choice) but am consulting back to them, as well as another company."
Symbolic IO Corp. filed a trademark registration for the name Formulus Black in January, five months after the arrest of Symbolic IO founder and CEO Brian Ignomirello in New Jersey in connection with an alleged physical attack of his girlfriend. Thomas Cowan became interim CEO of the Holmdel, N.J.-based company in August at the same time Bettis came in. Cowan is not part of Formulus Black.
Symbolic IO came out of stealth in May 2016 with a "computational-defined" IRIS storage system, which it claimed can shrink data stored in RAM by changing the way it processes binary bits.
The bare-bones Formulus Black site identifies the vendor as providing "Software for greater computing." It describes its technology as: "Next-gen persistent in-memory computing, without peripherals or application changes."
Besides a brief description of the technology, the site has a leadership page listing Bettis, chief architect Steve Sicola and senior chief technology officer fellow Peglar.
---
March 16, 2018 9:04 AM
Ctera Networks claimed subscription revenue for its enterprise file services platform more than doubled in fiscal 2017, pushing the company to record results for the year.
As a private company, Ctera Networks does not publicly disclose revenue. But CEO and co-founder Liran Eshel said the company boosted its direct customer total by about 30% to roughly 200. New additions included the McDonald's fast-food chain, J. Walter Thompson marketing agency, and Henry Schein medical, dental and veterinary supply distributor.
Eshel said Ctera Networks focused on customers that care about security, and the top vertical industries in its customer base are financial services and government agencies. The U.S. Department of Defense expanded its deployments of Ctera's products during the past year, connecting users and bases to highly secure private cloud-based object storage, he said.
Cloud partners running services based on Ctera's products potentially have thousands of small and medium-sized business customers that indirectly use the company's software, according to Eshel. He said Ctera Networks has scored "serious wins" with major cloud service providers such as Telefonica, Orange, Swisscom, Telecom Italia and Bezeq.
Ctera's progress during the past year extended to the partnership front, where Eshel said the company grew business with Dell EMC and Amazon Web Services and struck reselling agreements with IBM and Hewlett Packard Enterprise (HPE). Eshel claimed he's seen a significant uptick in the past few months with IBM and HPE. He said Ctera is on IBM's price book through the vendor's Passport Advantage program and is part of the HPE Complete Program, which offers a validated HPE and Ctera system with a single support contract.
CEO touts 'edge to cloud'
The major new industry trend that Eshel noted for this year is "edge to cloud," driven by machine-generated data and internet of things (IoT). He said many customers want to connect remote branches and IoT devices that produce content to their cloud or multi-cloud environments. He cited examples such as media agencies with large video files, health care organizations with images and transportation companies with telemetric data.
"Latency, distance and security all create challenges [in] ingesting, analyzing and moving the data from edge to cloud," Eshel said.
He said Ctera had to add more caching and automatic tiering capabilities to address those needs. He said the company has an artificial intelligence-powered decision engine to determine which data stays at the edge and which goes to the cloud. Other technologies that help to address the edge-to-cloud needs include data compression and encryption, he said.
Ctera Networks offers two options for customers to get data from the edge. Eshel said they can run Ctera software on the host, or edge device, for "mounting the cloud" to the PC or volume. The second option is a server-based edge filer, or gateway appliance, which can steer everything the customer puts on it to the cloud, he said.
"When you have high latency, a large amount of data generation at the edge and multiple users of the site, the bridging devices – the edge filer, the gateway device – is the better approach because it accumulates all the data from all of the clients in the edge location. And it's a shared local storage cache," Eshel said. "When you have lower amounts of data and roaming users in multiple [locations], then the host-based solution is better."
---
March 14, 2018 1:46 PM
Tintri wasted little time finding a CEO to try and boost its sagging fortunes.
On Tuesday, the hybrid flash vendor named IT veteran Thomas Barton as successor to Tintri CEO Ken Klein, who announced last week he is stepping down after nearly 4 1/2 years at the helm.
Barton, 53, is set to officially take the reins April 2. In securing its next corporate chief, Tintri opted for a choice with industry ties in venture financing and server-storage architecture.
Since 2007, Barton has been a founding general partner in Broken Arrow Venture Capital, a Los Gatos, Calif., firm that provides seed funding for bootstrapped startups. Before launching Broken Arrow, Barton served as CEO at Rackable Systems, an enterprise x86 server maker that went public in 2005.
Rackable Systems would go on to buy Silicon Graphics International Corp. (SGI) in 2009 — after Barton's departure — and  eventually take the SGI corporate name. Hewlett-Packard Enterprise subsequently acquired SGI in 2016 for an estimated $275 million.
As Tintri CEO, Barton's immediate goal will be to narrow the vendor's losses amid a major turnaround effort that included laying off about 115 employees. Tintri beat revenue and earnings targets last quarter, but year-over-year product sales were down 41% and net loss widened 48%.
Klein was hired as Tintri CEO in October 2013 to prepare the vendor for a run at the public market. Investors provided Tintri with $262 million in venture funding in the run-up to its 2016 initial public offering (IPO) of stock, which netted $60 million in proceeds, but was roughly 40% less than the $100 million Tintri planned to raise.
Tintri started out by selling its original flagship VMstore flash storage to enterprises running VMware virtual machines.  Of late, the Mountain View, Calif., vendor has concentrated its sales and marketing on hyper-scale organizations looking to build private or hybrid cloud – a market other storage vendors also are pursuing.
The new Tintri flagship is the EC6000 hybrid array, which allows an organization to federate and manage 64 Tintri storage systems as a single pool. EC6000 sales were a bright spot last quarter, accounting for roughly two-thirds of product revenue.
Barton will be the third Tintri CEO since the vendor's launch in 2008.  Founder Kieran Harty was Tintri's first CEO and remains on as CFO.
Barton took Rackable Systems public in 2005, but he was ousted in 2007 following a string of down earnings. More recently, Barton was CFO at Planet Labs, a seven-year-old firm that deploys a fleet of sophisticated satellite imaging.
---
March 8, 2018 2:54 PM
Finding a way to grow enterprise storage and data protection will comprise a major focus for Dell Technologies this year, company executives told analysts during an earnings call on Wednesday.
Dell data storage revenues tumbled 11% to $4.2 billion last quarter, continuing a trend extending back over the vendor's past several quarters. Full Dell storage revenue for its 2018 fiscal year was $15.3 billion, compared with $8.9 billion a year ago. The year-over-year jump of 71% reflects operating results for the first full year of a combined Dell EMC.
Dell posted $21.9 billion last quarter, up 9%, to close its fiscal year with revenue of $78.6 billion. Consolidated full-year results were up 28%.
Sagging Dell data storage sales weighed on its Infrastructure Solutions Group (ISG), which also includes networking and servers. Revenue from Dell PowerEdge and Cloud x86-based servers grew 27% to $4.6 billion, helping to offset the decline in storage sales. For the quarter, overall ISG revenue was $8.8 billion.
"We have work to do to change the performance of our storage business. Our issue isn't that we grew our server business too much. It's that we didn't grow our storage enough," said Jeff Clarke, a Dell vice-chairman of products and operations.
Dell is hoping a reorganization of ISG will help jumpstart sales going forward. A realignment in February separated converged and hyper-converged infrastructure products in an effort to simplify product categories.
Dell data storage is growing in flash, midrange and hyper-convergence, Clarke said. Dell does not disclose number of units sold, but claims it closed last year with a $5 billion run rate for its all-flash arrays. Demand for VxRail hyper-converged infrastructure tripled.
Deferred revenue topped $22 billion for the quarter, up $6.6 year over year.  That reflects revenue increases in maintenance and consumption-based services.
"We are encouraged that we exited the quarter with better storage velocity," CTO Tom Sweet said, referring to a strategy designed to accelerate Dell data storage sales through the pipeline.
Increased focus on midrange Dell data storage products offers another avenue to pursue, said Patrick Moorhead, president of Moor Insights & Strategy in Austin, Texas.
"I believe the best way Dell EMC can boost storage sales is to drive offerings more aggressively into the midmarket, where EMC hadn't traditionally had as much success. Dell traditionally did very well in these segments in PCs and servers. Simplifying the enterprise offering would help too, as it could lead to a more focused sales force and product development," Moorhead said via email.
Revenue for Dell's VMware segment surged 20% to $2.3 billion last quarter on operating income of $834 million. Bookings for NSX licenses climbed 50%. For the full year, VMware revenue soared 146% to $7.9 billion, although the year-to-year change reflects modifications in how Dell reports consolidated earnings. VMware adopted Dell's fiscal calendar in February, after previously reporting financials on a calendar-quarter basis.
Dell executives did not take questions on the status of internal discussions to explore strategic options. Dell announced in February it was studying a potential reverse merger with VMware as one option. Also under consideration is spinning out Dell EMC storage in an initial public offering. The vendor said it also may keep its present management structure intact. No timetable has been publicly disclosed for a decision.
---
March 6, 2018 3:09 PM
Popularity of Tintri E6000 flash storage helped the vendor beat quarterly revenue and earnings estimates on Monday, but muting the upbeat tone was news of layoffs and CEO Ken Klein's decision to step down from the job.
Tintri said it cut 20% of its workforce last quarter as part of a plan to slash operating expenses 70% by April 2019. Klein said engineering and go-to-market teams absorbed the bulk of the cuts. Tintri said it plans to recognize up to $7.2 million in severance-based restructuring costs.
In other moves to strengthen its balance sheet, Tintri gained up to $25 million in incremental financing from a promissory note issued to venture investors, and said it is negotiating  with principal lenders to soften the terms of existing debt.
Klein's departure comes a week after Tintri issued layoff notices to an undisclosed number of employees.  According to previous filing, Tintri employed 561 people as of April 2017; Klein said Monday that Tintri 's headcount now stands at 445 employees..  Klein said he will remain on board to help find his successor. A timetable was not given for finding his replacement.
"Tintri is in the strongest position since our public offering in June. I'm very proud of the company we've built, and believe Tintri is on the right path. With Tintri on solid footing, I plan to transition out of my role as CEO and will assist in a smooth and orderly leadership transition," Klein said.
It has been a turbulent 12 months for Tintri, which went public in June with an initial public offering that disappointed out of the gate.  The equity initially was priced at $11 per share, but opened nearly 40% lower at $7 per share. The stock sold as high as $7.75 and as low of $2.28 during its 52-week range.
For the quarter, Tintri posted nearly $30 million in revenue, exceeding its guidance but representing a 29% drop year over year. Analysts had braced for Tintri revenue in the neighborhood of $26 million. Full fiscal-year revenue growth of $126 million was flat at 1%.
Earnings per share of 72 cents beat Wall Street estimates by 8 cents, although Tintri's net loss widened to $37.4 million, compared to $25.5 million in the year-ago quarter.
Tintri flash product revenue, which consists of system sales and Tintri software licenses, fell 41% from a year ago ($19.3). Revenue from maintenance and support agreements grew to $9.6 million, up 24%, and nearly doubled as a percentage of revenue to 33%.
EC6000 all-flash arrays appear to have surpassed VMstore arrays as the flagship Tintri flash storage. Klein said EC6000 sales generated two-thirds of product revenue last quarter.  Recent Tintri flash rollouts included Tintri FlexDrive, which allows customers to expand EC6000 storage capacity on a drive-by-drive basis.
International sales accounted for about 32% of Tintri revenue, up from 26%. The remaining 68% of sales were to U.S.-based customers.  More than 50 Tintri flash customers were added last quarter, bringing the total number of logo to 1,540.
Product gross margin tumbled from 62% last quarter to 57%, bringing overall gross margin down more than four percentage points to 59%.  CFO Ian Halifax said industry-wide price hikes for dynamic RAM weighed down product margins.
"We expect flash pricing to stabilize but DRAM memory pricing to continue to increase over the near to mid-term," Halifax said.
Klein also acknowledged that customers "remain cautious" about doing business with Tintri.  He said the layoffs are part of a plan to "restore confidence that allow customers to increase their investments with us."
With Klein headed out the door, it will fall to his successor to try and keep Tintri flash customers from exiting as well.
---
March 5, 2018 8:00 AM

Profile: Sonia Lelii
Storage
Imanis Data raised $13.5 million in a series B funding round and hired a new CEO as it aims to grow its business to protect next-generation NoSQL databases.
The Imanis Data Management Suite protects database platforms such as MongoDB, Cassandra, Couchbase as well as Hive and Hbase.
Founder and COO Nitin Donde said the San Jose-based company formerly known as Talena will use the new capital mostly to grow its sales and marketing teams. He said there will also be a "modest investment" in research and development.
Imanis Data previously raised $8 million in its series A funding round. Investors in the series A and B rounds include Canaan, ONSET Ventures, Intel Captial and Wipro Ventures. Asset Plus capital is a new investor for the B round. Imanis currently has 40 employees and it now plans to add 10 to 15 more employees.
"We expect a three to four-x increase in revenues (in the next year)," Donde said. "We also are aggressively looking at partners with existing channels but don't have this kind of product suite."
With the new funding, Donde is handing off the CEO position to John Mracek, who was CEO of machine learning company NetSeer and a vice president at eBay and Yahoo.
The Imanis Data Management product archives for long-term retention, backup, deduplication and data migration from on-premises data platforms to the cloud. The software uses machine learning to protect data in the event of a ransomware attack, accidental deletion or corruption, and copies production data for testing and development.
"We are bringing a new level of functionality to this nascent market," Donde said.
Imanis' product targets the same database market that recent Rubrik acquisition Datos IO went after. Datos IO RecoverX protects MongoDB, Cassandra, Couchbase and Amazon DynamoDB along with big data file systems like Cloudera and Hortonworks. In February, Rubrik acquired Datos IO to extend Rubrik's reach into mission-critical cloud applications and databases that are being adopted by application and DevOps teams. Datos IO had $15.3 million in funding since 2014.
---
March 2, 2018 11:27 AM
Storage
Nutanix, recently recognized by Gartner as the hyper-convergence leader in the data center, wants to hyper-converge clouds over the next few years.
Nutanix continued its strong growth with a 44% year-over-year revenue increase last quarter. The hyper-converged pioneer also Thursday said it acquired cloud management startup Minjar to help it bring its hyper-convergence success to the cloud.
During the vendor's earnings conference call Thursday night, Nutanix CEO Dheeraj Pandey said the market has reached "the inflection point of the journey of hyper-convergence of different data center tiers on a common operation centers using a common software platform.
"In the next few years, we intend to make a similar case for hyper-converging disparate cloud data centers using a common software platform."
Unlike the early days of hyper-convergence, Nutanix has plenty of competition in the cloud. Almost every vendor is talking about their multi-cloud capabilities, and how they are enhancing those.
In an interview with TechTarget after the earnings call, the Nutanix CEO laid out Nutanix's strategy for applying the fundamentals of on-premises hyper-convergence to multi-cloud data management. It involves rebuilding the Nutanix Prism management stack, integrating technology from Minjar and the Calm cloud orchestration technology Nutanix bought in 2016.
"With Prism, we hid the hypervisor details," Pandey said. "We could talk to the underlying VMware, Microsoft Hyper-V or [Nutanix] AHV hypervisor, and with that we were able to deliver software-defined infrastructures to application administrators who were not virtualization experts. The cloud is a similar state. If you stack them, they look like the next-generation of hypervisors. There's a need for a new Prism-like layer."
Pandey said Nutanix will bring features such as replication and high availability across clouds, just as it did across all x86 server platforms. "All the hypervisor features in the last 15 years will come together in multi-cloud," he said.
But Pandey said this scenario is three to five years away from fruition. "It's misleading to say this will happen in the next few months or so," he said.
Nutanix reported revenue of $287 million, up from $199 million a year ago. The vendor forecasted revenue of $275 million to $280 million this quarter, which compares to $206 million a year ago.
Despite its revenue growth, Nutanix still lost $63 million last quarter. That's down from $76 million in the same quarter last year. Pandey said he is unconcerned about the losses because Nutanix has positive free cash flow – which is cash flow from operations minus capital expenditures. Nuanix had $32 million in free cash flow last quarter compared to $7 million a year ago.
"We're running the business on free cash flow, like Salesforce or Amazon," he said. "At the end of the day, it's about free cash flow and growth. You can use free cash flow to acquire more customers. Repeat business is promising. On average our customer spends 4.5 times as much money as the original deal over the next 18 months. These repeat business patterns mean we should get that first dollar from customers. So why optimize for GAAP profitability when we can live in the world of free cash flow?"
Nutanix reported sales through OEM partner Dell accounted for close to 10% of total bookings in the quarter, and included three deals of over $2.5 million. Lenovo OEM deals included four deals of more than $1 million, and Nutanix landed its first customers from its OEM deal with IBM last quarter.
Nutanix also reported million-dollar software-only deals with customers running its software on servers from Cisco and Hewlett-Packard Enterprise facilitated through channel partners. Pandey said he is hopeful that these deals could lead to formal partnerships with those server vendors.
"The grassroots is where the rebellion happens," Pandey said on the call. "The grassroots is the customers, the partners, they're the ones who've been basically saying, look, 'I love Nutanix and I would like for you to really run it in your servers.'"
Pandey estimated that 35% of Nutanix customers use non-branded appliances, and he expects that to grow to roughly half over the next 18 months. But he said the branded NX appliances will remain a key focus point even as Nutanix expands its partnerships.
"I think many customers just want one-stop support for both hardware and software," he said on the earnings call. "We don't want to throw the baby out with the bathwater as we go through this transition."
Pandey said 30% of HCI nodes sold on Nutanix branded appliances include the vendor's AHV hypervisor along with or in place of VMware or Hyper-V hypervisors.
Pandey said he is not worried about what a possible Dell-VMware reverse merger might do to Nutanix's complicated relationship with Dell. Dell is Nutanix's oldest and largest OEM partner, but Dell-owned VMware competes with Nutanix as the leading software for running hyper-converged appliances.
"We have been fielding this question for the last 24 months," he said. "It's difficult to speculate but I respect Michael Dell as a leader. He has massive roots in the server business … and they would not want to lose that by not being close to us. There are only two operating systems that are really emerging in this market. One is VMware and one is Nutanix. They've gotten closer to VMware, they might become one company. But I think for them to get close to another operating system would be a smart strategy."
---