---
November 16, 2011 11:41 AM
Dell CEO Michael Dell likes to refer to his company as a hot storage startup because it is overhauling its storage technology through acquisitions and internally developed products. And like most startups, Dell storage is experiencing growing pains. Right now, Dell storage is actually experiencing non-growing pains.
Like its overall results last quarter, Dell storage sales were below expectations. Year-over-year storage revenue dropped 15% to $460 million, mostly due to revenue lost because of its divorce from partner EMC. Dell-developed storage revenue increased 23% year over year to $388 million, but that was down from $393 million the previous quarter.
Dell executives point to improved margins gained from owning its storage IP following acquisitions of EqualLogic and Compellent, instead of selling EMC's storage. But Michael Dell didn't seem thrilled when discussing his company's storage revenues during the earnings conference call Tuesday night.
"It wasn't completely up to our expectations," he said. "There's some room for improvement there. Growth in Dell IP storage was 23% year over year and it's now 84% of our overall storage business. We had good demand from Compellent, we launched a whole new product cycle in EqualLogic. There's definitely more to do here and … we have put a lot of new people into the organization, and they're becoming productive, and we still remain very optimistic about our ability to grow that business."
According to a research note issued today by Aaron Rakers, Stifel Nicolaus Equity Research's analyst for enterprise hardware, the overall storage market grew approximately 12% year over year for the quarter. In comparison, EMC storage revenue increased 16%, Hitachi Data Systems grew 24% and IBM was up 8% over last year.
Rakers wrote that he expected Dell's storage revenue for the quarter to be around $542 million, and he believes "overlap between EquaLogic and Compellent has been a challenge." He added that he assumes "muted EqualLogic revenue growth" for the quarter while Dell expanded its Compellent channel into 58 countries – up from 30 countries a year ago.
November 16, 2011 8:32 AM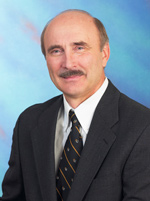 Profile: Randy Kerns
IT managers want storage systems that are simple to administer. They measure ease of installation in time and the number of steps it takes. Ongoing administration is viewed as a negative – "Just alert me when there is a problem and give me choices of what to do about it" is a familiar response I hear when talking to IT people.
The problem is, simplicity is hard to accomplish when making storage systems. To design a complex storage system, it is difficult to bake in automation in an intelligent fashion to make it "simple."
Simplicity in storage has come in many forms, including the advanced GUI you see in products such as the IBM XIV and Storwize V7000 or the automation designed into EMC's FAST VP tiering software. These products are complicated to develop and require an understanding not only of the storage system but of the dynamics encountered in an operational environment. Designing in simplicity can be expensive, too. It requires a substantial investment in engineering and the ongoing support infrastructure to deal with problems and incremental improvements.
But, simplicity in the storage system should seem natural, with overt signs of complexity. The best comment I've heard from an IT person was, "Why wasn't it always done this way?"
In many customers' minds, simplicity doesn't translate to extra cost. A "simple" system should cost more because it is more expensive to produce, but people often think it should cost less because it is … well, simple.
A potential problem for vendors comes when they highlight specific characteristics of a product to differentiate it from competitors. This seems logical – you want to show why your system is different. Unfortunately, talking about the underlying details of a product and how simple it is are contradictory. If it is simple, the underlying details shouldn't have to be explained. But if the vendor marketing team does not explain them, they may not be able to distinguish their product from others. This leads to confusion as well as marketing messages that are ignored or incorrectly received.
One way out of this for the vendors is to list their features and why they are different while — more importantly — giving the net effect of those differences. They should explain the value of features such as performance and reliability, and couple that with the simplicity message. Think of this type of message: Simple is good, complex is bad. Give the simplicity story and show the contributing elements to that. And for the underlying details that may be a differentiator, explain them in the bigger context where the effect is measured and independent of the simplicity that required a large investment.
It is too easy to focus on product details while hiding the real measures needed for a storage product decision. If product details are the only message, then maybe something else is lacking.
(Randy Kerns is Senior Strategist at Evaluator Group, an IT analyst firm).
---
November 15, 2011 2:58 PM
TwinStrata is extending the capabilities of its CloudArray gateway device, adding support for on-premise SAN, NAS , direct attached storage devices and private clouds.
TwinStrata launched CloudArray as an iSCSI virtual appliance in May 2010, and added a physical appliance later in the year. The gateway moves data off to public cloud providers. With CloudArray 3.0, TwinStrata is trying to appeal to customers who want to expand their SAN and private clouds.
"We are broadening our ecosystem of the private and public cloud, and also leveraging existing storage as a starting point," TwinStrata CEO Nicos Vekiarides said. "We are enabling customers to create a hybrid configuration to combine existing assets."
Vekiarides said by letting customers use CloudArray on existing storage, they can access their data from anywhere. He claims TwinStrata is enabling a Cloud SAN, with multi-tenancy and multi-site scalability along with local speed performance, data reduction, high availability, encryption, centralized disaster recovery and capacity management.
With CloudArray 3.0, TwinStrata also has automated its caching capability. TwinStrata's appliance uses the storage on a JBOD or host RAID controller or array for cache. Previously, the cache capacity had to be manually configured.
TwinStrata also added support for Nirvanix's Cloud Storage Network, Rackspace and OpenSpace private and public clouds.
Mike Kahn, managing director at The Clipper Group, said TwinStrata's 3.0 release allows customers to "put a veil over existing storage so it can be used as one or more tiers of storage. And over time, they can move to a public or private cloud," he said.
---
November 15, 2011 2:17 PM
Fusion-io has been one of the early successes in solid-state storage, turning its early lead in PCIe flash cards into an IPO this year after winning large deals with customers Facebook and Apple.
Now as competitors are popping up to challenge Fusion-io, the vendor is moving to make its products bigger and faster. Today Fusion-io doubled the capacity and improved performance of its ioDrive Octal flash-based accelerator card.
The 10 TB ioDrive Octal, aimed at data warehousing and supercomputing, includes eight 1.28 TB multi-layer cell (MLC) ioMemory modules in a double-wide PCIe device. Multiple cards can go into a server, packing 40 TB of flash capacity into a 4U server.
The 10TB Octal can handle more than 1.3 million IOPS with 6.7 GBps of bandwidth, according to Fusion-io. The 5.12 TB ioDrive Octal that began shipping two years ago supported 800,000 IOPS.
Fusion-io founder and chief marketing officer Rick White said feedback received from customers indicates they want as much capacity as possible in the Octal product. He said the Octal is used mainly for scale-up performance while Fusion-io's single-card ioDrive and ioDrive Duo cards are for scale-out implementations.
White said Fusion-io's early success comes from the vendor taking a fresh approach to driving performance and reducing latency in storage systems.
"We founded this company as a software company," he said. "We couldn't convince major flash memory companies to build a memory card based on flash, so we had to do it ourselves. We say it's not about PCI Express, it's about not thinking about this as a disk. Don't think about it as storage, think about it as a memory tier.
"We decouple storage from capacity. The old way of scaling performance was to add spindles, then you stripe them, short stroke them, and add a layer of cache. The problem was, you had network latency. It wasn't just about IOPS, it was how fast can I get a response? And does this play with my application? We were about decoupling performance and putting it into the server."
He said the idea was to enable hundred-thousand dollar JBODs to perform as well as million-dollar SANs. Much of Fusion-io's early success comes from convincing large companies such as Facebook and Apple to adopt its approach.
Traditional storage vendors moved into flash with solid-state drives (SSDs) on their storage arrays, but White said "all those SSDs had to go through a RAID controller on the PCIe bus. It's about getting rid of SAS, SATA and all the storage protocols."
The competition is paying attention. LSI Corp., STEC, Violin Memory, Texas Memory Systems, Micron, OCZ and Virident now have PCIe flash cards similar to Fusion-io's,and EMC is preparing to ship its server-based PCIe flash Project Lightning product.
"The industry has followed us to PCIe, they're following us to caching software, and the next step is to lose the storage protocols and think of us a new tier of memory," White said.
---
November 14, 2011 7:51 PM
Symantec Corp. today launched Veritas Storage Foundation High Availability 6.0 for Windows, designed for faster failover of Windows server applications and recovery of Windows Server Hyper-V virtual machines for disaster recovery.
Veritas SFHA 6.0 consists of Veritas Storage Foundation 6.0 for Windows and Veritas Cluster Server 6.0 for Windows. Symantec claims Veritas SFHA 6.0 reduces the failover time from about 30 minutes to one minute for business critical server applications because the software now uses an Intelligent Monitoring Framework with asynchronous monitoring instead of the traditional Monitoring Framework with polling monitoring. The polling monitoring typically takes up most of the time during a failover process because an alert is sent without taking formal action. A failure is detected instantaneously with asynchronous monitoring and action is taken faster.
"The biggest chunk of times was the polling process," said Jennifer Ellard, a senior manager in Symantec's Storage and High Availability Group. "We changed the paradigm from polling-based to asynchronous monitoring, which allows us to take action faster. We plug into Windows so we can get the information instantaneously."
Ellard said failover is up to 30 times faster because many of the storage reconnection steps have been automated. Previously, the storage disk group was only available to the target server and not the standby servers. When a failover occurred, all the data in the disk group had to be imported into the new nodes and the disks had to be re-scanned. The Veritas SFHA 6.0 for Windows software now allows multi-node access to a shared volume, eliminating the need to import disk groups to the new systems and re-scan disks.
Veritas SFHA 6.0 for Windows now supports Hyper-V virtual machines with a feature that automates the end-to-end disaster recovery process. The 6.0 version helps coordinate the process for virtual machines with Windows Server 2008 RS Failover Cluster to automate the detection of site-wide failures and the recovery steps such as storage replication control, VM site localization and DNS updates.
Ellard said 6.0 allows for disaster recovery across any distance. "Typically, you can failover up to 100 Kilometers in virtual environments," Ellard said. "We enable customers to failover across any distance. We do this by asynchronous replications in Hyper-V environments."
Veritas Storage Foundation 6.0 for Windows also allows live migrations, such as when administrators need to move VMs from server to server along with the associated storage. SF 6.0 supports Windows Server Hyper-V live migration, which does the actual movement of the VMs while the Symantec software handles the storage that is associated with the VMs. Ellard describes this as a "big customer request."
Veritas SFHA 6.0 for Windows also includes Virtual Business Services (VBS) for recovery of applications across multiple business units, operating systems and storage platforms. VBS is designed to give administrators and business groups a coordinated method for automated high availability and recovery of multiple, interdependent applications, plus all the supporting physical and virtual technologies.
Veritas SFHA 6.0 will be generally available on Dec. 5
---
November 11, 2011 3:36 PM
DataDirect Networks has added performance to its top-end high-performance computing (HPC) platform.
DDN this week launched its SFA12K series, which will replace the SFA10K product that the vendor has had success selling to HPC shops.
DDN CEO Alex Bouzari said the biggest improvements over the SFA10K are the internal network inside the appliance, the storage processing that lets customers embed file systems or applications inside the appliance, and greater density.
The SFA12K has 64GB of memory and DDN claims it scales to 1 TBps with 25 arrays using InfiniBand or Fibre Channel connectivity. It also runs up to 16 virtual machines inside an array. The SFA12K holds up to 84 2.5-inch or 3.5-inch SAS or SATA disks in one array – up from 60 drives in the SFA10K – and 840 disks in a rack. The SFA12K supports up to 600TB of eMLC solid-state drives (SSDs).
The SFA12K platform consists of three products. The SFA12K-40 is the highest performing model, hitting 40 GBps of bandwidth and 1.4 million flash IOPs. A SFA12K-20 handles 20 GBps and 700,000 flash IOPS, according to DDN. The SFA12K-20E is available with DDN's ExaScaler or GridScaler parallel file systems running on the SFA12K-20 array. Customers can also embed applications natively within the SFA12K-20E.
The SFA10K could deliver 800,000 flash IOPS and 15 GBps of bandwidth. Bouzari said a new architecture was needed to keep up with larger data sets, cloud computer requirements and data center power and footprint restraints.
"In HPC, people are asking for levels of performance that just cannot be achieved by following the same old approaches," he said. "Today you have large data centers being built and types of processing requirements deployed inside data centers that cannot be met with traditional architectures."
Bouzar said IBM and Hewlett-Packard are among the DDN partners who will resell the new platform. The SFA12K won't go GA until the second quarter of 2012, but DDN said it has more than 50 PB of orders including a 15 PB purchase by the Leibniz Supercomputing Center (LRZ) in Munich. LRZ already uses DDN storage for its SuperMUC HPC supercomputer. DDN said Argonne National Laboratory has also purchased SFA12K technology for its IBM BlueGene/Q-based Mira supercomputer.
---
November 10, 2011 1:39 PM
PCIe flash startup Virident Systems released its first multi-level cell (MLC) solid state card today and hauled in $21 million in funding.
Virident, whose main competitor is Fusion-io, picked up an influx of cash from its previous investors Globespan Capital Partners, Sequoia Capital and Artiman Ventures. Strategic investors Intel Capital, Cisco and a storage company that did not want to be identified also pitched in.
The funding round brings Virident's total to $57 million, and it will need all the help it can get to compete with Fusion-io and other competitors coming into the market. Fusion-io raised $237 million when it went public last year and is hoping to raise another $100 million in a secondary offering of shares. LSI and STEC also sell PCIe flash cards, and EMC's Project Lightning server-based PCIe flash product is in beta.
Virident's new FlashMax card comes in single-level cell (SLC) and MLC versions. Virident's first product, tachIO, was SLC only.
The FlashMax MLC card is available in 1 TB and 1.4 TB configurations. The vendor claims the MLC card has a 19 microsecond write latency and 62 microsecond read latency, a write performance of 600 MBps and read performance of one million IOPS The more expensive SLC version comes in 300 GB, 400 GB and 800 GB configurations, with 16 microsecond write latency and 47 microsecond read latency. It writes at 1.1 GBps and reads at 1.4 million IOPS.
Virident VP of marketing Shridar Subramanian said the MLC card costs less than half of the SLC card, with the MLC starting price at around $13,000.
Subramanian said Virident is working on OEM deals with larger server partners. He said Virident competes well against Fusion-io because of its superior IOPS performance, but admits his competitor is better known and was first to market.
"Many customers bought us because of capacity and performance," he said. "Where [Fusion-io is] ahead of us is that they've been in the market longer, and people know more about Fusion-io than Virident."
Like Fusion-io, Virident is counting on EMC's Project Lightning product having limited appeal beyond high-end EMC customers. "Our customers are mostly in the direct attached storage market where EMC does not have a big presence," he said. "EMC Project Lightning is cache, it's an augmentation of EMC's current infrastructure."
---
November 8, 2011 9:42 PM
Nexsan today launched its E5510 Network Attached Storage (NAS) system that can scale to just over a petabyte. That makes it the highest capacity member of the vendor's E5000 Flexible Storage Platform introduced in early August. The E5000 series was Nexsan's first home-grown NAS array, and the company plans to add iSCSI support in January.
The 3U E5510 can scale  up to 1,080 TB by adding three Nexsan E60 and three E60X expansion chassis to hold a total of 360, 3 TB SATA drives. The system also can be populated with 15,000 RPM SAS or single-level cell (SLC) solid state drives (SSDs). The E5510 has two active/standby NAS controllers so if one fails, the other picks up all operations. The E60 disk arrays have dual, active/active RAID controllers. Each NAS controller has two, six-core Xeon processors and a maximum of 96 Gigabytes of RAM per controller.
The E5510 out-scales Nexsan's E5310 that supports 720 TB with four E-Series expansion chassis that hold 240 3 TB SATA drives. That system has 48 GB of memory and two, quad-core Xeon processors per controller. "We are not moving up the market,"  Nexsan's CTO Gary Watson said. "We have a number of customers that are doing multi-petabyte deployments."
Nexsan also added asynchronous replication support to the E5000 to go with the platform's synchronous replication, snapshots, thin provisioning and FASTier for high-performance SSD-based cache to boost heavy workloads in applications such as databases or VMware, Xen and Hyper-V environments.
The company also made enhancements to its E-Series block storage systems. It has added a smaller capacity E18X expansion shelf that holds up to 18 SATA, SAS or SSDs. The E-Series also now has a SAS-to-host interface option along with support for 8 Gigabit Fibre Channel and 10-Gigabit iSCSI. The Nexsan E-Series is made up of the E60 storage system, containing 60 drives in a 4U form factor, the 2U E18 system with 18 drives and the 60X expansion unit with 60 drives in a 4U.
---
November 7, 2011 10:42 PM
Storage
Less than three months after changing its name, X-IO is changing its leader.
Alan Atkinson is leaving as CEO after two years on the job to become chairman, and Oak Investment Partners general partner John Beletic will take over as CEO.  Oak is X-IO's major investor. X-IO will officially announce the CEO change Tuesday.
Atkinson told StorageSoup.com today that he felt he had completed a transition of the company during his tenure as CEO, and it is time for a more operational leader. He said as chairman he will focus largely on X-IO's international sales.
"I view this as the end of our transition," he said. "We have a new name, new headquarters, new executive team, a more effective cost structure, and a clear focus. I feel like it makes sense for me to still be involved as chairman, and have someone come in and do operations."
X-IO moved its headquarters from Eden Prairie, Minn., to Colorado Springs early this year. It changed its name from Xiotech in August, at the same time it changed the name of its main product from Hybrid ISE to Hyper ISE. Hyper ISE mixes solid state and hard drives inside ISE self-contained drives that use auto-healing technology that Xiotech acquired from Seagate in 2007.
Atkinson said XIO's product focus would remain on performance-driven storage.
He said Beletic will work out of Colorado, which should help improve operations. Atkinson lives in Florida and spends a lot of time on the road meeting with customers and partners.
VP of worldwide sales Mark Glasgow has also left the company, and XIO will promote Shawn Kinnear (Western U.S.) and Dave Ornstein (Eastern U.S.) as sales VPs.
Atkinson said he doesn't expect any other major changes in the short term.
"The idea is that we did all that work before I transitioned so John can just run things," Atkinson said.
People in the industry may wonder if Atkinson did enough. Other tier two storage vendors such as 3PAR, Isilon, Compellent, BlueArc and LSI Engenio have been acquired for prices ranging from hundreds of millions to billions of dollars in the time Aktinson ran X-IO. There's no evidence of profitability for X-IO, although Atkinson said the Hybrid ISE launch was the most successful in the vendor's history and he claims that the vendor is shooting for an IPO.
"We're doing all things that companies do when they try to go public," he said. "John and I share that goal."
But analyst Arun Taneja of the Taneja Group said X-IO may be running out of time because the IPO market is cold.
"I'm surprised at the patience Oak has shown," he said. "They don't want to see the money they've put in go to waste, but they have to figure out how much more they want to put in."
Taneja said X-IO's technology is valuable, but he doesn't see any obvious candidates to buy the company whole.
"If they don't make an IPO, they probably can get scooped up in an asset sale," he said. "If they're waiting for big money, it could be a long time coming."
---
November 7, 2011 6:51 PM
Among the sales last quarter that helped CommVault surpass its revenue expectations was a large organization that became the first production customer for CommVault's mobile backup technology.
CommVault launched its Simpana Edge Protection in April, but CommVault CEO Bob Hammer said the release was limited to one large customer that implemented it on 20,000 devices. He predicts this is the beginning of big things to come from the remote backup market.
Hammer said the technology used for remote backup is trickier than backing up only servers. The software needs to be network-aware depending on whether it is connecting over WiFi, the WAN or LAN. It also needs to work with firewalls and other types of security organizations have for edge devices.
"There's a lot of complicated technology here, and we wanted to work with this one large customer and get all the issues buttoned up," Hammer said. "We've enabled a user to restore information directly without burdening IT. It's not only about backing up the device, but getting information into an archive for compliance and search.
"It's at the beginning of its lifecycle, but it will enable us to move that technology into other devices in the edge like tablets and smartphones."
Hammer said backing up virtual machines, archiving and cloud backup were the major drivers that helped CommVault report $97.5 million in revenue last quarter for a 30% year over year increase.
"We see the cloud going mainstream now for backup," he said.
He said the customers want to make backup and archiving one process, and that will be one of the focuses of the next version of Simpana.
"That's a key fundamental technology going forward," he said. "You have to do it backup and archive as one single process. You move data one time into backup, and create one copy of the data for backup and archive. That's not a trivial move, but we believe that's the way it's going to go. We think it's the only way to manage data – you have to move it off the front end quickly and store in in a low-cost index, or what we call a strategic archive."
---