---
July 2, 2018 4:47 PM
Dell and VMware have taken a step – maybe only the first step – on a journey to fund Michael Dell's on-again, off-again love affair with going public.
Dell Technologies, parent company of storage giant Dell EMC, is preparing a return to the public markets, fueled by a $9 billion recapitalization from its VMware subsidiary. The vendor disclosed its plans Monday following months of deliberation by Dell's board and special committees.
Dell will eliminate the VMware tracking stock (DVMT) created as a result of the Dell-EMC merger in 2016. Dell plans to list a new class of common stock directly on the New York Stock Exchange. The arrangement allows Dell to go public without filing for an initial public offering.
As a result, Dell would assume direct management control over VMware, which could prove to be a preliminary to a future Dell and VMware merger.
Recent U.S. tax reform provided "excess balance-sheet cash" that aided negotiations between Dell and VMware, Dell executives told investors on a conference call this morning. The deal is expected to close in the fourth quarter, pending approval of VMware shareholders.
Dell CEO Michael Dell said no changes are anticipated to the company's operating groups, which span networking, servers, software and storage.
"The simple answer is we don't anticipate any changes.  I think if you look at the last five years, we've been consistently investing for growth and it's been working.  We've had steady, strong share gains across our businesses.  And we intend to continue to do that," Dell said.
Dell's reentry to the public markets comes five years after Dell left it to avoid the scrutiny of Wall Street. The $24.5 billion buyout in 2013 was engineered by equity firm Silver Lake Partners, which also was instrumental in financing Dell's acquisition of EMC, including a controlling interest in VMware.
Dell finalized a $60 billion-plus merger with EMC in 2016. During the April quarter, the Dell EMC storage business posted positive growth for the first time since the deal was finalized, generating $4.1 billion, up 10%. Consolidated Dell revenues topped $21.5 billion, up 17% year over year.
Patrick Moorhead, a principal analyst at Moor Insights and Strategy in Austin, Texas, said going private positioned Dell to acquire EMC and expand its reach in enterprise storage and virtualization.
"Dell's timing on going public again is interesting, coming so soon after it brought the storage business back to growth. Dell has been saying that it was gaining market share, but the storage (revenue) had been flat until last quarter. That leads you to believe they would have to be pretty comfortable that the storage will continue to grow as a public company," Moorhead said.
Craig Lowery, a research director in Gartner's technology and service provider group, said customers are shifting to the public cloud and away from on-premises enterprise hardware. He said that trend almost certainly influenced Dell and VMware to make the move.
"Consumption of IT is going up across the board, so all boats are being lifted by that tide. It's a little harder to figure out how to use it than they thought, but our research shows that customers are moving toward public cloud.  The time for Dell to do this deal was now. Any longer and they would look less and less viable," Lowery said.
As proposed, holders of VMware tracking stock can elect to receive $109 in cash per share, or have their shares converted to Dell common stock. The cash portion of the deal is capped at $9 billion.  The cash consideration of $109 per share represents a 29% premium to the closing share price immediately prior to the announcement, Dell officials said.
A special committee of VMware's directors has approved an $11 billion cash dividend. Under the proposal, Dell Technologies would receive approximately $9 billion to pay the VMware shareholders and apply remaining proceeds toward debt or share repurchases.
Talks of a reverse merger between Dell and VMware have percolated since last year, but those discussions reportedly hit a snag when VMware directors resisted the idea. VMware will remain an independent subsidiary with a separate balance sheet. Dell will retain an 81% ownership stake.
"A reverse merger would have been disastrous for VMware partners (by making Dell a competing OEM). It would have given Michael Dell a lot of control. There is no illusion about VMware (being) a lapdog for Dell, but at least with this type of deal, VMware has enough autonomy to serve its other partners objectively," Lowery said.
Under the proposal by Dell and VMware, Silver Lake Partners will maintain its 24% ownership stake in Dell common stock. Michael Dell owns 72%.
June 29, 2018 5:55 PM
A new round of Tintri layoffs has cost 200 people their jobs, including its top sales executive, as the hybrid vendor winds down operations. The move leaves Tintri with about 40 to 50 employees.  Tintri said in a June 22 securities filing the job cuts are an effort to preserve "limited cash resources."
The cuts were not unexpected. Citing insufficient revenue, Tintri has informed federal regulators it likely would cease operations by June 30, barring an acquisition or last-minute infusion of funding.
June 30 is a sadly ironic date for Tintri's demise. It is the anniversary of the vendor's star-crossed 2017 initial public offering.
The fate of remaining employees remains unclear, but the next step appears to be bankruptcy protection. Tintri is not the first vendor to get ahead of the market, only to lose ground to competitors. All-flash array vendor Violin Memory won kudos for its fast performance storage, but stumbled into bankruptcy when competitors beat it on integrated flash software. Now Violin Systems, the vendor got a second chance when it reemerged with new financing this year.
Among those let go is Tom Cashman, who had been Tintri's executive vice president of worldwide sales and alliances. Cashman was promoted to that position in March after serving in other sales leadership at Tintri since 2014.
News of Tintri layoffs comes two weeks after the abrupt resignation of CEO Tom Barton on June 18. Barton took the reins April 2 after Ken Klein voluntarily stepped down.
It marks the second major round of company layoffs enacted this year. Tintri fired 120 employees in January.
In a related matter, Tintri acknowledged it has received a notice from Nasdaq of potential delisting of its publicly traded shares. That also comes as no surprise, considering that Tintri stock (TNTR) has been trending toward the pink sheets since May.
Nasdaq issues a noncompliance notice when a company's shares trade for less than $1 for 30 consecutive days. TNTR shares hit a high of $7.75 a share during its first month of trading, but the share price has steadily fallen since then. In what is likely its last day of trading, TNTR closed Friday at 13 cents a share.
Tintri was founded in 2011 by Kieran Harty, a former vice president of engineering at VMware. Tintri VMstore arrays targeted highly virtualized storage environments.
More recently, most sales involved Tintri E6000 all-flash and T800 cloud arrays to hyper-scale data centers and service providers. But the rise of cloud storage tier was not enough to lift Tintri to new heights.
---
June 29, 2018 2:59 PM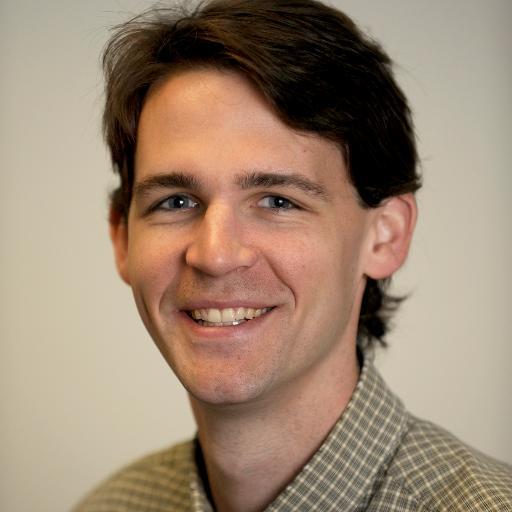 Profile: Paul Crocetti
Storage
Commvault has expanded its integration with Microsoft Azure Stack, also pulling its OEM partner Cisco into deal.
With the Commvault Data Platform, enterprises using on-premises Azure Stack hybrid clouds in hybrid environments can accelerate digital transformation initiatives, according to the data protection vendor. Azure Stack is an integrated platform that delivers public cloud services in a local data center to let organizations construct hybrid clouds.
New Commvault and Azure Stack features include:
Compliance Apps, which enable organizations to discover, monitor and manage personally identifiable information on Azure Stack, helping to meet such data privacy requirements as those under the European Union's General Data Protection Regulation;
Indexing and searching Microsoft OneDrive for Business documents saved on Azure Stack hybrid clouds;
Protection and recovery of full Azure Stack virtual machines to the existing Stack or a different one;
Live Sync for Microsoft SQL Server that automatically replicates changes captured by backups for a production SQL database on an Azure Stack private cloud to another SQL server; and
The ability to make Azure Stack a data management appliance.
The longtime Commvault and Microsoft partnership includes native support for Azure.
Commvault and Cisco coordinate on the cloud
Commvault and Azure users also have new options regarding the data protection vendor's evolving partnership with Cisco.
Commvault Data Platform enterprise users can now manage, protect and recover data in Cisco Integrated Systems for Microsoft Azure Stack environments. Specifically, customers using Commvault's ScaleProtect with Cisco Unifed Computing System (UCS) can pair it with the Cisco Integrated System for Microsoft Azure Stack. ScaleProtect is a rebranding of Commvault's recently launched HyperScale appliance that runs on Cisco.
"Cisco is a global leader for hosting data and the Cisco infrastructure options — including Cisco's Azure Stack [product] — provide an excellent vehicle for Commvault customers to leverage our software and services," Randy De Meno, chief technologist at Commvault, wrote in an email. "Our [product] running on Cisco hardware also enables Cisco's field and partners to manage data both on Cisco and heterogeneous environments."
The combination of Commvault and Cisco provides enterprise data management and protection for data in Azure, Azure Stack, multi-cloud environments and traditional infrastructures. Specific uses include native protection of virtual machines, VM and workload migration to Azure Stack, and disaster recovery.
Commvault software, including ScaleProtect with Cisco UCS, is available on the Cisco Global Price List through the Cisco SolutionsPlus program.
The Cisco integration is one of a number of product updates and partnerships Commvault has launched since embarking on a new strategic plan that includes the search for a new CEO.
---
June 28, 2018 2:44 PM
western digital
Since its 2012 acquisition of hard disk drive rival HGST, Western Digital Corp. has bought more storage companies than any other vendor.
Some of the deals were whoppers, such as the $19 billion SanDisk acquisition and the $4.8 billion payout for HGST. Those deals helped WDC expand its core hard disk drive business while making it a leader in solid-state drive (SSD) devices.
This week WDC tried to shine the light on the fruits of a few smaller deals. WDC held a press event at its San Jose, Calif., campus to launch new storage systems, including an all-flash array platform acquired from Tegile Systems and object storage software that came from Amplidata. None of the new systems were earth-shattering but they highlighted the fact that WDC is more than a drive vendor. It also sells full storage systems as part of its Data Center Systems division.
"People often frame Western Digital as a legacy hardware company," said Phil Bullinger, GM of WDC's data center systems group and the man responsible for changing that perception.
"This company has the opportunity to build the next great storage systems business in the market.  We can do things that others cannot. We're not a startup company. We have more than 2,200 customers and 3,500 systems deployed."
In other words, WDC is a sleeping giant in the storage systems world. But what will it take to wake that giant? The storage systems revenue doesn't make up enough of WDC's $20 billion annual revenue for the company to disclose. But with adoption of NVMe and cloud – built largely on object storage –  growing in leaps and bounds, Bullinger and other WDC  executives say the vendor has the right technologies to cash in.
The new products include:
Four new IntelliFlash N-Series all-NVMe flash arrays. The N5240 and N5280 have 736 GB of memory and four 16-core CPUs per array. The N5240 can scale to 92 TB of NVMe or 553 TB of SAS flash, and the N5280 scales to 184 TB of NVMe or 1.106 PB of SAS flash. The N5840 and N5880 include 1.44 TB of memory and four 20-core CPUs per array. The N5840 scales to 77 TB of NVMe or 553 TB of SAS flash, and the N5880 scales to 154 TB of NVMe or 1.1 PB of SAS flash. IntelliFlash OS 3.9 supports all block and file storage protocols, data reduction, non-disruptive data migration and volume copy to move applications between storage classes, and per volume snapshots and copies. The new IntelliFlash arrays – based on Tegile technology — will be available in the fourth quarter of 2018.
ActiveScale 5.3 Object Storage. ActiveScale is the object storage software that powers WDC's ActiveScale P100 modular and ActiveScale X100 integrated systems. The P100 scales from 864 TB to 5.4 PB and the X100 scales from 1 PB to 63 PB of raw capacity. ActiveScale 5.3 supports a Unified Data Access NFS interface for managing data through a file system format. It also includes hybrid cloud replication – bucket-level replication from an on-premises ActiveScale System to an Amazon Web Services bucket – and Docker container support.
UltraStar Serv60+8 Hybrid Storage Server Platform. The Serv60+8 is an extension to WDC's hybrid storage server platform for designed for archive, backup, media streaming, content repositories, and remote office and private-cloud deployments. It includes dual Intel Skylake processors. The Serv60+8 has 36 dedicated hard disk drive slots and another 24 slots for either HDDs or SAS or SATA SSDs. Another eight slots are reserved for NVMe, SAS or SATA SSDs. The sever starts with 144 TB of capacity.
---
June 27, 2018 7:57 AM
Storage
Dell, VMware and Nutanix continued to dominate the hyper-converged infrastructure market in the first quarter, combining for most of the fast-growing segment.
According to IDC's first quarter converged systems tracker, Dell and its subsidiary VMware led the market depending on whether it is measured by branded hardware or HCI software-led sales. Nutanix was second either way. Hewlett-Packard Enterprise and Cisco outgrew the overall market but remained well behind the leaders.
IDC measures the HCI market two ways: by the brand of the hyper-converged system and by the owner of the software providing the core hyper-converged capabilities. Those are two views of the HCI market, which increased 76.3% year-over-year in the first quarter to $1.2 billion. HCI revenue remained flat with the fourth quarter of 2017, which had been the largest ever for HCI sales.
The HCI market is close to becoming larger than the certified reference systems and converged infrastructure market. Converged systems generated $1.3 billion in revenue during the first quarter, an 0.9% year-over-year decline. Converged systems revenue fell $400 million from the fourth quarter of 2017 to the first quarter of 2018.
Dell, which sells Dell EMC branded HCI appliances along with servers that include Nutanix software, led the branded hardware market with 29.6% share.  Dell's $363 million in revenue grew 142% year-over-year. Its share increased from 21.6% a year ago and 27.8% in the fourth quarter.  Nutanix branded revenue of $273 million made up 22.2% of the market and represented 71.5% growth in branded revenue. Nutanix branded revenue was 22.9% a year ago and 19.5% in the fourth quarter of 2017.
In the software view, VMware and Nutanix generated nearly 70% of the HCI market. VMware led with $456.3 million, a 109.5% year-over-year spike. Its market share of 37.2% increased from 31.3% a year ago and 32.4% in the fourth quarter. HCI systems with Nutanix's core HCI software generated $398.7 million in first-quarter revenue, 85.5% year-over-year growth. Nutanix's 32.5% market share increased from 30.1% a year ago and 29.5% in the fourth quarter.
HPE was a distant third in both views. HPE branded hardware accounted for $61 million and 5% share, a 112.3% year-over-year revenue increase. Based on HCI software ownership, IDC credited HPE with $61.3 million for 280.8% growth. HPE's year-over-year software growth came from its early 2017 acquisition of early HCI vendor SimpliVity. HPE sells SimpliVity HCI software on ProLiant servers.
Cisco's HCI revenue was $59.9 million in either view – good for 4.9% share and 145% growth.
Revenue from all other HCI vendors combined grew at a far less impressive rate. From a branded perspective, the "others" category increased 41% for 38.3% share in the first quarter. In the software view, combined revenue from "others" increased only 12.7% and share dropped from 32% a year ago to 20.4%. That means the top four vendors combined for 87.3% of the HCI market when measured by core HCI software. That's  up from 74.7% in the fourth quarter of 2017.
Converged infrastructure sales decline
Dell held its lead in converged  infrastructure (CI) sales despite a 1% year-over-year decline to $643.1 million. Dell's 48% share was the same as in the first quarter of 2017. No. 2 NetApp/Cisco increased its CI revenue 16.8% to $462 million and its share of 34.6% was up from 29.3% a year ago. No. 3 HPE held only 7.9% of the CI market after a 42.4% year-over-year revenue decline. HPE's share slipped from 13.6% a year ago. All other CI vendors combined held less than 10% of the market.
IDC defines converged systems as pre-integrated, vendor-certified systems that must include four components: server hardware, disk storage, networking equipment, and systems management software.
---
June 19, 2018 10:37 PM
The captain of fast-sinking Tintri has abandoned ship, just three months after he came aboard as a lifesaver.
Tintri CEO Thomas Barton, 54, informed the board of his decision on Monday, according to a securities filing. Tintri did not elaborate on the reason for Barton's departure, but said it was not due to a "disagreement" or matters pertaining to Tintri's operations.
Shares of Tintri  sank nearly 25% on the news, closing Tuesday trading at a new low of 19 cents a share. A new Tintri CEO has not been named, and it may soon be a moot point, given the vendor's ongoing struggles to acquire new funding, repay debt and retain customers. Tintri officials did not respond to interview requests.
Tintri was unable to make a timely earnings report last quarter, and its shares have been trading under the $1 price minimum needed to retain listing on Nasdaq. Under Nasdaq rules, such companies have 180 days to reestablish the share-price requirement, but it's not likely Tintri will be around to worry about it.
When it revealed preliminary earnings last week, Tintri said it lacks "sufficient liquidity" to continue operations beyond June 30. That date is the one-year anniversary of Tintri's initial public offering, a move it undertook to stay afloat financially following years of heavy losses and a drop in venture  funding.
Going public has not panned out according to plan. In the same earnings report, Tintri publicly acknowledged for the first time that "existing and potential customers and suppliers have expressed concerns regarding the company's financial condition."
According to the filing, Tintri owes $15.4 million in principal outstanding for a line of credit with Silicon Valley Bank and $50 million related to a credit facility with TriplePoint Capital LLC. Another $25 million of junior debt is tied to subordinated notes, bringing Tintri's indebtedness to $90.4 million. Against that, Tintri has about $42.5 million in aggregate cash and cash equivalents.
Barton is the second Tintri CEO in four months to resign. He took over for Ken Klein, who left the job in March after five years at the helm.
Launched in 2008, Tintri initially marketed its all-flash storage for VMware shops. The company since has transitioned to hybrid and all-flash cloud arrays for hyper-scale environments. Although its technology has received high marks for scale and manageability, Tintri has struggled to sell enough storage to outrun a succession of quarterly losses.
Barton officially started as Tintri CEO on April 2 at a salary of $400,000, with the opportunity to earn $250,000 in performance-based cash bonuses. He added the title of interim CFO in May.
Industry observers considered Barton a good choice, given his background in both enterprise storage and venture investment. Barton joined Tintri from Broken Arrow Venture Capital, a Los Gatos, Calif., firm where he had been a founding partner since 2007.
From 2002 to 2007, Barton was president and CEO of Rackable Systems, a maker of x86 storage servers. Rackable Systems was acquired by Silicon Graphics International after Barton had left the company, and the technology became part of Hewlett Packard Enterprise after it acquired SGI in 2016.
Regardless of how he baited the hook this time, Barton apparently was unable to get investors to bite. Rather than fish from the side, Barton decided to make landfall, leaving Tintri even further adrift at sea.
---
June 13, 2018 3:49 PM
Maxta MxSP hyper-converged infrastructure is expanding integration with Red Hat. The software-only vendor has added support for Red Hat OpenShift Container Platform, which is built on Red Hat Container Native Storage with GlusterFS file system.
The move is designed to ease migration of containers from VMware vSphere to Red Hat Virtualization. The Maxta MxSP platform supports both hypervisors on a single platform.
Maxta shared storage consists of the vendor's distributed file system and integrated data services, including automated snapshots and cloning for rapid recovery.  According to a Maxta spec sheet, Red Hat deployments require a minimum of three compute servers to maintain a quorum.
Maxta CEO Yoram Novick said Maxta file system provides capabilities for abstracted environments.
"The key capabilities of persistent storage are data integrity and performance. Maxta file system has strong checksums for both data and metadata to address one aspect of data integrity. Maxta also makes copies of all data elements across two or more different servers to protect against server, disk and flash failures," plus synchronous replication.
For data protection, Maxta supports unlimited automated snapshots and clones for rapid recovery of applications.
Hyper-converged systems consist of a standard server hardware that combines compute, network, storage and virtualization resources in one box. Unlike most HCI vendors, Maxta MxSP is sold only as software, although customers can opt to get MxSP reference architecture from major server vendors.
Maxta has tried to separate itself from other HCI vendors by claiming to eliminate application siloes. A typical HCI stack usually supports one application, whereas Maxta MxSP allows multiple applications to run on a single cluster.
Container adoption is on the rise as solutions have emerged for issues related to persistent storage and data protection. Enterprises are using containers for selected application development to offset costs and management issues associated with large virtual machine farms.
Based on Linux variants, a container represents a slimmed-down alternative to a VM, allowing applications to be swapped between any underlying storage.
Instead of a guest of the full host operating system, a container requires only the slice of code needed to execute its dedicated microservices. Containers are also able to be rapidly deployed at large scale, with the Google Kubernetes Engine starting to assert itself as the preferred orchestration framework.
To date, the dominant practice is for enterprises to launch containers inside a VM. Maxta claims its OpenShift cloud infrastructure eliminates the necessity of separate abstraction layers by allowing containers to run natively without the need of a VM.
Maxta's OpenShift support follows Red Hat integration in September 2017 for the VMware Escape Pod configuration, aimed at companies that want to reduce or eliminate VMware licensing fees for managing VMs. Novick said Maxta is monitoring customer demand to support  Microsoft Hyper-V.
---
June 13, 2018 10:38 AM
Storage
The latest version of Rubrik Alta Cloud Data Management software adds data protection and management capabilities across clouds, for enterprise users as well as managed service providers.
Rubrik Alta 4.2 launched today with the ability to protect and manage Amazon Web Services EC2-native applications in the Amazon cloud. Alta can now index, catalog and protect apps running on EC2 just as it does on-premises applications, according to Rubrik chief technologist Chris Wahl.
Rubrik also unveiled Envoy to help MSPs protect data for multiple tenants and provide self-service for their customers. Rubrik Alta 4.2 also added support for Oracle Solaris and IBM AIX enterprise platforms and integration with VMware vCloud Director cloud management software.
Alta's EC2-native capabilities come from talking to EC2 APIs and managing data running on AWS. Wahl said the goal is to eliminate snapshot sprawl by managing them with the same application that handles core data protection and management. He said Rubrik Alta does application consistent backups of EC2 instances that use Elastic Block Storage (EBS) services, indexes the files inside and moves them across storage tiers.
"We talk to APIs and pull in the data," Wahl said. "We crack open and index the files in there. People take EC2 snapshots and tend to go hog wild with them, and you have a lot of data spread across EBS volumes. There's a lot of data sprawling all over the place with no true lifecycle management. Now you can assign a policy – say a four-hour RPO for this instance – and make sure it's replicated to a secondary site for a different region. You no longer have snapshots hanging around forever, we make sure they're sent to the right location and removed."
Alta works across multiple public clouds, but has no similar lifecycle management capabilities for Microsoft Azure, Google Cloud Platform or other public clouds.
"We're starting with the gorilla in the room," Wahl said of AWS. "We'll get lifecycle management plugged into EC2, and go from there. We find the Azure world is mostly focused on virtual machines, which is a different beast than the APIs running in Amazon."
Envoy displays an MSP's Rubrik cluster in a tenant network. It allows end users to customize and manage backup and DR in a private cloud.
Wahl described Envoy as "kind of a proxy end point that can be deployed into a tenant network. An MSP with hundreds of tenants can put this lightweight agent into the tenant network, then log into the Rubrik and talk to their environment to do network-based backup. They don't have to rely on third-party libraries or APIs, then can talk directly to the workloads by secure proxy. And the MSP customer can get in there to do backup or DR as a service."
Alta is the release name for version 4 of the Rubrik Cloud Data Management (CDM) platform. Rubrik Alta 4.0 launched in June 2017 with broad on-premises and cloud platform support. Version 4.1 added support for Microsoft Azure Stack, Google Cloud Platform integration and advanced AWS services last September. CDM runs on Rubrik branded appliances, partner hardware or in the cloud.
---
June 12, 2018 7:07 PM
Storage
Time is winding down for Tintri, whose slow-motion fall could come by the end of June. The remaining question is whether the publicly traded hybrid storage vendor can complete a last-second Hail Mary to force overtime.
Tintri postponed a June earnings call and has yet to announce a rescheduling date. The delay likely is tied to several factors. First, Tintri storage sales aren't growing at a rate sufficient to cover a high burn rate. That first dynamic has created a second: Tintri's effort to renegotiate loans and attract much-needed operating capital – and thus incur more debt. Not exactly a winning formula to satisfy investors, much less lure new ones.
Short of a major surge in organic growth, Tintri does "not have the ability to repay" existing debt, nor does it have "sufficient liquidity to continue our operations beyond June 2018," according to a May 31 filing with the U.S. Securities and Exchange Commission.
Public companies are required to disclose investor risks within their financial statements, but it is unusual for a company to specify a calendar date on which it may be forced to suspend routine business operations. It is noteworthy that Tintri cited the date after disclosing it had recently been able to extend the maturity of existing credit lines and loans.
The Tintri storage platform launched in 2008 with all-flash VMstore arrays that catered to VMware shops. It was a promising market, but Tintri got passed by with the advent of cloud and containers. Most of its sales now are for EC 6000 Series all-flash and T800 hybrid cloud arrays, which Tintri markets to hyper-scale data centers and service providers.
Fiscal year revenue of $125.9 million was flat with 1% growth. Tintri product sales accounted for $91 million, with support and maintenance contracts generating deferred revenue of $35.1 million.
Tintri's losses widened last year, with the company spending nearly $97 million more than it took in in product sales. Total operating expenses topped $222.5 million, including nearly $1 million in restructuring costs linked to a round of layoffs enacted in January, dropping headcount from 561 to 445 employees.
Although it has direct sales teams in nine countries, 90% of Tintri storage revenue is derived from its 447 channel partners.
Less than one year after its initial public offering (IPO), Tintri said it isn't generating enough money to repay existing debt. It also faces unappetizing choices to close the gap; namely, to satisfy debt by taking on more debt, or to sell more shares, which would dilute the value of shareholders' equity.
Debt terms were renegotiated earlier this year with Silicon Valley Bank, which reduced the aggregate principal available to it from $20 million to $12.5 million. The revolving loan facility allows Tintri to borrow the money, repay it, and then re-borrow it up until May 2019.  Tintri also reworked the loan terms with TriplePoint Capital LLC to extend maturity until April 2019.
New CEO Thomas Barton has yet to publicly disclose a turnaround strategy for Tintri. Barton took the reins in April following the voluntary resignation of Ken Klein, who had led Tintri since 2013. Tintri CFO Ian Halifax resigned several weeks later after Klein's departure. Tintri declined requests to interview Barton.
Tintri's slow slide actually began prior to completing the IPO. Spooked by anemic Tintri storage growth, and its staggering debt load, investors forced Tintri to postpone the offering. When it popped one day later, Tintri shares opened at $7 – well off the $11 target price. Tintri expected to net $109 million; it settled for proceeds of $60 million.
The ominous beginning foreshadowed struggles to come. Shares of Tintri, traded under the stock ticker TNTR, hit a high of $7.75 several weeks after its market debut, but have fallen steadily ever since. The stock was selling for 35 cents per share as recently as May. TNTR closed Tuesday at 56 cents.
June ends in 18 days. Will Tintri be able to find a way out of the doldrums in time? We shall know soon enough.
---
June 11, 2018 8:43 AM
Storage
Fast-growing secondary data storage vendor Cohesity closed a massive $250 million funding round today, a total that could give it enough capital to become a public company within a few years.
SoftBank Vision Fund led the Series D round, with participation from Morgan Stanley Expansion Capital and previous investors Cisco Investments, Hewlett Packard Enterprise (HPE) and Sequoia Capital. Cisco and HPE are Cohesity partners, making its DataProtect software available on their servers. Cohesity now has $410 million in total funding since 2013.
Cohesity and Rubrik — both have founders with ties to hyper-converged pioneer Nutanix – have championed the converged secondary storage market with management software running on integrated appliances or across clouds. Rubrik ran its funding total to $292 million with an $180 million round in April, 2017.
Cohesity claims its revenue grew 600% in 2017 from 2016, and it gained more than 200 new enterprise customers in the last two quarters. Cohesity chief operating officer Rob Salmon said the vendor grew its headcount from 200 to 600 over the past nine months or so, and he expects growth rate to continue or accelerate with the new funding.
Salmon said the vendor will expand its sales and marketing while accelerating product development. Japanese-owned SoftBank is expected to push the startup into the Asia market to go with its current presence in North America, Europe and Australia.
Salmon stopped short of saying this will be the final funding round or will lead to an initial public offering of stock.  Still, Cohesity seems headed towards an IPO with its impressive revenue growth rate and funding.
"I would expect this check will take us an awful long way," Salmon said. "We expect that we'll hit another milestone in the foreseeable future, but we're not here now to talk about an IPO or if we'll need more funding. This will help us carry momentum into the market. We have an eye towards continuing to accelerate growth, and also an eye towards profitability and what that brings. We expect to be a big player in this market, and we expect to disrupt legacy solutions in the market. That's what we're focused on now."
Cohesity and Rubrik have had an impact on data protection and data management with what they call converged or hyper-converged secondary storage. Their software uses a scale-out file system running commercial hardware or across multiple clouds to handle all non-primary data. Cohesity uses a broad brush to paint secondary storage, going well beyond backup and even including files that fit in the traditional NAS bucket.
Cohesity's DataPlatform includes DataProtect software and Hyperconverged Nodes that can be the vendor's branded appliances or servers from HPE or Cisco.
Since Cohesity and Rubrik came to market, established vendors such as Dell EMC and Commvault have launched appliances with integrated data protection software.
"I would make the argument that over the next three to five years, all secondary architectures will be measured against what Cohesity has done in this area," Salmon said. "This is the architecture enterprises will measure startups and legacy vendors against."
---