---
October 30, 2017 12:42 PM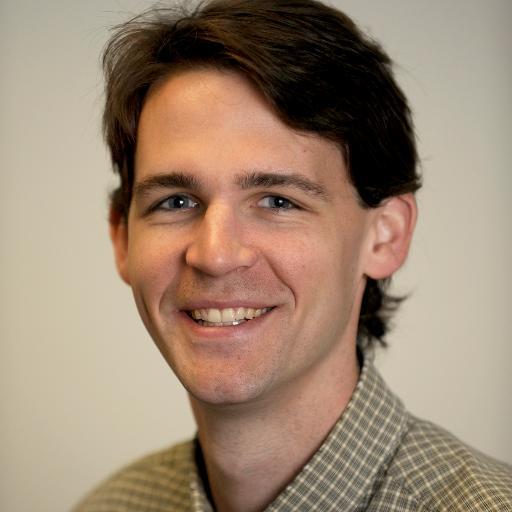 Profile: Paul Crocetti
Backup software
Highlighted by the largest customer deal in its history and a big bump in enterprise bookings, Veeam reported 34% year-over-year total bookings growth in the last quarter.
There has been a push in the last year-and-a-half to go after the enterprise more aggressively, said Peter McKay, Veeam co-CEO and president. The data protection vendor reported 84% year-over-year growth in new enterprise bookings for the third quarter.
A $4.1 million deal with a European company is Veeam's biggest ever enterprise booking, McKay said, although he would not identify the customer. The Veeam revenue report showed more $500,000 deals closed in 2017 than in the past four years combined.
Veeam's recently formed alliances with big name vendors — including Hewlett Packard Enterprise and Cisco — are helping to accelerate the enterprise revenue, McKay said.
"That partnership ecosystem has become a really critical part" of Veeam growth, he said.
The cloud continues to be a bigger piece of the Veeam revenue picture. It took six years for Veeam to net $50 million in bookings for its cloud business, but it has hit $54 million in three quarters this year, according to McKay. Veeam also reported a 72% year-over-year increase in cloud bookings for the third quarter.
Veeam is averaging 4,000 new customers each month. The vendor claims 267,500 customers and 16,700 service provider partners using its software.
Looking for more in Veeam revenue, platform
Veeam is shooting for $1 billion in annual bookings by 2018 and $1.5 billion by 2020. It hit $607 million in 2016, 10 years after the company launched. At its current pace, Veeam is projected to hit about $800 million in revenue by the end of the year.
"We have to have a good Q4 to get there," McKay said of the 2018 goal.
Veeam has invested in smaller companies such as cloud data protection vendor N2WS. Veeam has an OEM agreement through which N2WS technology will be part of Veeam Availability for Amazon Web Services (AWS).
McKay said to expect a technology acquisition soon.
"We're looking. We're active," McKay said, adding that he doesn't feel acquisitions are needed for Veeam revenue to hit $1.5 billion.
McKay pointed to data management, visibility and protection as areas for growth. McKay said there are areas where Veeam could improve its processes, for example in better figuring out how go-to market strategies differ by country.
"We're incredibly paranoid of taking our eyes off the ball," McKay said.
Veeam's competition includes Commvault and Veritas. McKay said he sees the amount of funding and competition from startups — such as Cohesity and Rubrik — as a good sign.
"It makes us better," McKay said.
Version 10 of Veeam's Availability Suite is due soon. That upgrade will feature continuous data protection and object storage support. Veeam also plans to add new elements to the platform that it hasn't publicly disclosed yet, McKay said.
Veeam has recently expanded into physical backup as well as multi-cloud support for Microsoft Azure and Azure Stack, AWS, IBM Cloud and software-as-a-service applications such as Microsoft Office 365.
October 27, 2017 6:55 AM
NAND Flash
,
toshiba
,
western digital
Western Digital CEO Steve Milligan said he remains confident his company will win its fight to prevent its NAND manufacturing joint venture partner Toshiba from selling its memory chip unit without Western Digital's consent.
Toshiba has agreed to sell its chip unit to a group led by Bain Capital despite Western Digital's opposition to the deal. Western Digital is trying to block the proposed $18 billion Toshiba NAND sale, claiming it violates terms of its joint venture with Toshiba.
"It continues to be our position that the transaction is not permitted without our consent. That leads to where we are today," Milligan said during Western Digital's earnings call Thursday night.
Western Digital gained its stake in the joint venture when it acquired flash manufacturer SanDisk, which already had the joint venture agreement with Toshiba. But when Toshiba decided to put its memory business up for sale earlier this year, it looked at groups outside of Western Digital. Earlier this month, Toshiba said it would sell to the Bain consortium. That group includes Western Digital competitors Seagate, Kingston Technologies and SK Hynix, along with its customers Dell and Apple. Toshiba will retain a stake in the NAND unit if the deal goes through.
Milligan predicted Western Digital will "ensure the longevity and continued success of the joint venture," either through arbitration or negotiation with Toshiba. And he advised: don't believe everything you read about the dispute over the Toshiba NAND sale, unless it comes from Western Digital.
"We are confident in our fact-based legal positions, and our right to injunctive relief," he said.
Western Digital claims the joint venture prevents Toshiba from working with other companies to manufacture NAND, or to transfer interests in the joint venture without Western Digital's consent.
Milligan said it may take until 2019 to gain a final ruling on the Toshiba NAND sale from the International Court of Arbitration. However, he hopes SanDisk will win temporary injunctive relief by early 2018. That relief would prevent Toshiba's planned NAND sale to the Bain group. Western Digital has made three requests for relief with the arbitration court in 2017. Each arbitration will be decided by a three-person tribunal. Western Digital has also sought arbitration to try to prevent Toshiba from moving ahead with its Fab 6 production plant without SanDisk involvement. Toshiba opened that new production center in August on its own.
Milligan said SanDisk's consent rights "are clear and explicit" and will hold up legally, although he would rather not have to go that route.
"Just to be clear, we do not undertake litigation lightly," he said. "We are not litigious. And it should only be a last resort, especially in the context of this joint venture relationship." He said Western Digital is open to any reasonable terms proposed by Toshiba, but "we will not agree to terms such as SanDisk unilaterally waiving or negating its consent."
In an interview with Bloomberg this week, Bain managing director David Gross-Loh accused Western Digital of misrepresenting its rights in its legal challenge to the Toshiba NAND sale. He also urged Western Digital to reach an agreement with Toshiba to allow the deal to proceed.
Milligan said there has been "a great deal of misinformation provided into the marketplace through various channels" about the situation. "Western Digital will continue to communicate consistently and transparently," he said.
When asked if he had alternative plans if Western Digital is unsuccessful in arbitration, Milligan said current supply agreements will give his company NAND through 2029.
---
October 26, 2017 11:02 AM

Profile: Sonia Lelii
Cloud Backup
,
Quest Software
Quest Software, independent again after its spinoff from Dell EMC nearly a year ago, is building out its data protection portfolio with a new cloud-based management console.
The Quest Data Protection Portal is an extension of Rapid Recovery 5.4, the latest version of Quest's snapshot-based application and data recovery software. The Quest Data Protection Portal runs on the Microsoft Azure public cloud.
"We are planning to add other technologies into the cloud-based management tool," said Adrian Moir, Quest's lead technology evangelist. "We are not restricting the technology just to Rapid Recovery. Here we have a cloud platform so that managed service providers can manage multiple customers from multiple locations."
The Quest Data Protection Portal monitors all Rapid Recovery core servers that may be in disparate locations while checking the status of backups, replications and virtual standbys for disaster recovery. The portal also allows IT administrators to perform backups, replications and recoveries from anywhere.
Quest is working on re-establishing itself as an independent company after Dell EMC sold off  its software group to Francisco Partners and Elliott Management in November 2016. Dell Software acquired Quest in 2012 for $2.36 billion, well before its $60-billion-plus merger with EMC.
This past summer, Quest added Vroom, a tool for virtual infrastructure monitoring and recovery management. Quest Vroom protects VMware and Hyper-V while providing disaster recovery-as-a-service in Microsoft Azure. Vroom uses Rapid Recovery and it can monitor a virtual machine (VM) as it is running and show what could happen to it in case of an outage.
Jason Buffington, a principal analyst at Enterprise Strategy Group, said the Quest Data Protection Portal is part of the vendor's "broader system strategy."
"The IT operations do patching services and monitoring services, and are the first to be called when things go down," he said. "This makes them highly motivated to be part of the protection and recovery process. This is a good way to reconsider Quest because they are unique in their ability to integrate system management and data protection within a single pane of glass."
---
October 24, 2017 3:31 PM
Storage
Following six straight quarters of making or beating expectations, Commvault stumbled last quarter when it missed its targets for revenue and income.
The backup and data management company today reported revenue of $168.1 million last quarter, up five percent from last year and one percent from the previous quarter. Software revenue of $72 million increased only two percent year-over-year, and dropped four percent from the previous quarter. Commvault lost $4.7 million from operations in the quarter compared to a loss of $100,000 the previous year. Wall Street expected $170 million in revenue.
Commvault CEO Bob Hammer called the quarter a disappointment, blaming it on a failure to close large deals. He said many of those deals will eventually close, and he also pointed to the newly launched Commvault HyperScale Appliance and a Cisco reseller deal as reasons for optimism. Cisco and Commvault today said Cisco is adding a ScaleProtect product that incorporates Commvault HyperScaler software on Cisco UCS servers.
"I will just start by saying that I am disappointed with our financial results," Hammer said on Commvault's earnings call. "Simply put, there were a number of six- and seven-figure software deals, which we were unable to close that were being forecasted right up until the last several days of the quarter. We believe many of these deals will close [this quarter] and the majority by the end of [March]. In fact, some have already closed."
Still, there is no guarantee those deals will close, especially the ones that Hammer described as complicated transactions. Hammer put the blame squarely on his sales team for not closing those deals last quarter. He said there were no indications Commvault lost those deals to competitors or because of its products.
"I don't know how else I can say it. They screwed up. Period. End of story," he said, attributing the failures to "poor sales execution on large deals primarily in the Americas."
He said the sales situation was "in stark contrast" to progress Commvault has made on the product front. He said the appliance launches "have the highest potential to change the game of anything we've done in recent memory."
The vendor launched Commvault HyperScale Appliances based on Fujitsu servers last week. Commvault will also make HyperScale software available for resellers to bundle it on hardware from Cisco, Dell EMC, Hewlett Packard Enterprise, Huawei,  Lenovo and Super Micro.
ScaleProtect with Cisco UCS appliances represent the first reseller deal for Commvault HyperScale.  Cisco's sales teams and channel network will sell ScaleProtect.
Commvault HyperScale is a big piece of the vendor's cloud data management strategy for the Commvault Data Platform, Hammer said. That is the same strategy of Commvault competitors, such as Veritas and relative newcomers Cohesity and Rubrik.
"The secondary storage platform is really a cloud play, because you're giving the customer that same agility and high-utilization rate economics of a public cloud and easy migration," Hammer said. "We are completely seamless in our ability to move to Azure, AWS and Google."
Hammer said he is counting on Commvault HyperScale plus a "robust pipeline" from last quarter's unclosed deals to boost sales in the coming months.
"Our ability to achieve our growth objectives in the near-term is dependent on a steady flow of — and good close rates — of $500,000 to $1 million-plus enterprise deals," he said.  "These deals have quarterly revenue and earnings risk due to their complexity and timing.
"We're bringing to market many new products, new services, new powerful and simplified user interfaces. These all come with new pricing models. We're also moving into new market segments, with new strategic partners and more aggressive channel programs. This is requiring us to execute a complex series of initiatives, which have implied execution risk."
---
October 6, 2017 3:38 AM
LAS VEGAS – In a week full of raw emotion, NetApp CEO George Kurian shared a personal story on the power of data to change lives.
Kurian was speaking to attendees at NetApp Insight conference here on the need for integrated data mobility in an increasingly multi-cloud world. But after touting the expanding capabilities of NetApp's Data Fabric, Kurian closed his 15-minute keynote by recounting his personal pain five years ago on learning his son, who was 8 at the time, had developed  a rare form of cancer.
The child was diagnosed with a tumor that lay between his right eye and his brain. Doctors were mystified to find an instance of this particular form of cancer in such a young child, Kurian said.
Oncologists in the U.S. used the power of data to generate sophisticated medical images and analyze the data in collaboration with cancer doctors in Canada and the United Kingdom. Over the course of numerous conference calls, surgeons painstakingly identified the source of the tumor and devised a treatment strategy.
A surgical operating theater was set up, including a series of life-sized television screens for projecting the medical images during surgery.
"For 14 ½ hours, the little's boy's life was in the hands of the best surgeons in the world. And now, I get to go home and see the power of data every evening in a happy, healthy, fully healed 13-year-old boy who loves me. He tells me every day, 'Dad, I'm so happy when you come home," Kurian said, his voice wavering with emotion.
Kurian's emotional code followed the harrowing mass shooting here that claimed the lives of 58 people and injured hundreds more. The tragedy led to a lockdown at Las Vegas resorts  and delayed the start of NetApp Insight, leading to an abbreviated schedule and sparse attendance.
---
October 3, 2017 1:49 PM
Storage
LAS VEGAS – NetApp welcomed more than 4,000 attendees to the Mandalay Bay Resort and Casino this week to formally introduce its hyper-converged infrastructure based on SolidFire all-flash storage. That product news seems academic in the wake of the shooting tragedy that has engulfed this city and put a damper on the NetApp Insight user conference.
But in a bid to try and restore normalcy, NetApp today said the product unveiling will take place as scheduled at NetApp Insight. NetApp HCI will be the highlight of a series of product rollouts that include previews of an integrated NetApp-based NFS data services in the Microsoft Azure software stack and version 9.3 of NetApp Ontap.
CEO George Kurian said NetApp considered cancelling Insight following a mass shooting that occurred at an outdoor concert on Sunday. Police say 59 people were killed and nearly 530 others were injured. The concert site is across the street from Mandalay Bay.
Kurian said the decision to move forward on NetApp Insight came after consulting with law enforcement agencies, event and hotel security, and NetApp's own on-site staff.
'We felt this was best,' Kurian says of NetApp Insight decision
"Given the range of considerations, we felt this was the best thing to do," Kurian said in a keynote during Tuesday's general session. "On Monday, we had 3,200 of our customers in attendance. Today, we now have 4,100 who still decided to come. We felt we owed to them to honor their decision to come to Insight.
"Pulling together as a community is one way to show the world that we intend to move forward. We want to move from grief to grace and light the first candle of hope in this valley of darkness."
NetApp provided most of the details around its new HCI product in June, promising general availability in the fourth quarter of 2017. NetApp is late to the hyper-converged market and some have questioned whether the product is truly hyper-converged. Still, the vendor hopes to catch up in the market as it did after getting its all-flash FAS (AFF) arrays out the door later than its main competitors.
---
October 3, 2017 7:12 AM
Storage
Infinidat picked up $95 million in funding today to help fuel an aggressive product expansion – including moves into secondary storage and a public cloud offering.
Goldman Sachs Private Capital Investing led the funding round, which brings Infinidat's total funding to $325 million since its 2011 founding. The company also said the C Round haul gives it a $1.6 billion valuation.
The storage array startup founded by EMC Symetrix developer Moshe Yanai claims to have several profitable quarters behind it and 250% year-over-year revenue growth for the second quarter of 2017.
So why take funding money? Infinidat CTO Brian Carmody said the round will push Infinidat towards an initial public offering (IPO).
"When you're doing well, you get approached by people who want to invest," Carmody said. "The Goldman Sachs team made a compelling case to Moshe, and the sizeable investment on their part will help us get to an IPO faster. That's the next big milestone for the company."
TPG Growth, which led Infinidat's previous round, also participated in the C funding round.
Carmody said Infinidat has "a few hundred" enterprise customers for its  InfiniBox platform, and most of those customers have over $1 million in deal revenue with the startup.
Carmody said the 500-plus-person company will look to expand its sales team, but it also has an interesting product roadmap. Infinidat claims its use of DRAM for reads and writes makes its hybrid arrays perform better than all-flash competitors, and now is going into other areas than primary on-premises data.
Over the next six months, Carmody said Infinidat will launch products to compete with backup targets such as Dell EMC Data Domain and other appliances that integrate software. Infinidat will also go after Amazon, Microsoft and Google with its Cloud Volumes public cloud play.
"Customers are looking for alternatives to Data Domain, Rubrik, and all that stuff," Carmody said. "We really want to ramp up our game there with new products in secondary storage.
"The next piece of that is a move into the public cloud space. Lots of customers say they're moving workloads into the public cloud for elasticity but storage options from Amazon, Azure and Google aren't all that good."
If Infinidat is profitable, that puts it in a better position to become a public company than other storage companies that completed IPOs in recent years. Carmody said an initial public offering is "inevitable" for a company the size of Infinidat but is not a high priority.
"That's not a goal for us," he said. "It imposes a burden. Now we're in charge of our own destiny, we can move fast and be super agile. We know it's the likely the next financial milestone, but we'll hold off as long as possible."
---
October 2, 2017 4:21 PM
LAS VEGAS – This blog was supposed to tell our readers about the big developments surrounding Day 1 of the NetApp Insight user conference.  Sadly, today's subject matter touches on more sobering news.
On Sunday, as NetApp users, executives and media converged on Mandalay Bay Resort and Casino for the big event, a shooter with a high-powered assault weapon wrought havoc and put the frivolity of Las Vegas in a stark context. Perched from his room on the 32nd floor at Mandalay Bay, police here say 64-year-old Stephen Paddock indiscriminately rained a hail of bullets on neighboring concert-goers, killing nearly 60 people and wounding more than 500 others, including some critically.
Law enforcement officials have said they expect the number of fatalities to rise. Let us hope they are mistaken.
On the morning after, much of downtown Las Vegas remained on lockdown until mid-afternoon. The Strip that normally teems day and night with shoppers, fun-seekers and those combining business with pleasure is deserted. Major arteries are closed. Traffic is almost nonexistent. Shops remain shuttered.  Those who escaped the carnage are still suffering, the frightful memory coaxing fresh tears from scores of meandering hotel guests.
The gambling capital of the world resembles a scene from the 1960s nuclear-horror flick, "On the Beach."
Mandalay Bay has been the vendor's preferred venue for NetApp Insight for a number of years. The 2017 event was to be the culmination of NetApp's long, tortuous journey toward hyper-convergence. On Thursday, NetApp planned to take the main stage and take the wraps off NetApp HCI, the hyper-converged gear built with SolidFire all-flash storage. But no one here is thinking of such things now.
Yes, life indeed does go on.  And sorrow has many manifestations, it seems. Even now, amid the gore and multiple crime-scene investigations, people sit meekly in the casinos, the arcades trilling incongruously against a police update being broadcast on local TV.
"I am shocked and saddened by the tragic event that occurred in Las Vegas at the Mandalay Bay last night. I am sure you all share these sentiments. My heart and the hearts of thousands of NetApp employees break for the loved ones of those affected by the terrible events," NetApp CEO George Kurian said in a prepared statement.
In a separate announcement, planned NetApp Insight-related activities are expected to resume Tuesday, beginning with a general session at which the shooting tragedy almost certainly will headline discussion. SearchStorage.com remains at NetApp Insight and we will endeavor to update our readers as soon as we have news to bring.
From this viewpoint, NetApp would be better to postpone the event and give Las Vegas time to heal its grievous wounds.  In contrast to this moment in time, data storage seems less than trivial.
---
September 27, 2017 1:53 PM
Maxta
Software-only hyper-converged vendor Maxta said it can enable customers to migrate virtual machines from VMware ESXi to Red Hat Virtualization, and run both hypervisors on Maxta hyper-converged systems.
Red Hat Virtualization is based on open-source KVM. Maxta executives said the goal is to provide an easy migration path for customers to move from ESXi to RHV. Maxta MxSP software  runs on x86 servers, and is sold stand-alone or packaged on appliances by resellers.
Why would Maxta hyper-converged customers want to migrate VMs from VMware to RHV? Mostly to avoid paying costly VMware licenses. Why does Maxta want to move customers off VMware hypervisors, which is by far the most popular hypervisor? Because customers are asking to do that, Maxta CEO Yoram Novick says
"We heard from customers: support multiple hypervisors, and make it easy," Novick said. "Customers say' We may be VMware today but we may go to Red Hat in the future. We may even do both at the same time.'"
And why support Red Hat KVM and not the open-source versions on Maxta hyper-converged software?
Kiran Sreenivasamurthy, VP of product management, said Maxta's customers want the support from Red Hat missing form open-source KVM versions.
"We believe Red Hat has the market share and the ecosystem to support this move," Sreenivasamurthy said. "Why is VMware popular? It's all about the ecosystem. You have tools for backing up and managing it. Red Hat has that similar kind of ecosystem. It's easier to run on Red Hat than to support different [KVM] hypervisors."
And what about Microsoft Hyper-V? That is often the second commercial hypervisor storage vendors support, after VMware.
Novicksaid Hyper-V support will likely follow, but there is more interest in RHV now.
"We know Hyper-V is out there, but the target market we're going after is predominantly VMware and Red Hat KVM," Novick said. "And we're seeing an increasing interest in Red Hat. Certain workloads don't make sense for VMware. But this is not about moving away from VMware. It's about moving certain workloads to Red Hat."
Sreenivasamurthy said the simple migration process works like this: customers select the VMs they want to move over, and Maxta hyper-converged software automatically exports VMs from VMware and imports them onto RHEV. Following the migration, the RHV VMs can be managed through the MaxtaMxInsight for KVM Management Console.
Maxta's chief marketing officer Barry Phillips called the migration feature "the first step in supporting Red Hat," which does have its own hyper-converged software. Phillips said the vendors will also discuss joint go-to-market programs.
---
September 27, 2017 9:36 AM
Dell EMC
Dell EMC today enhanced its Nutanix-powered XC hyper-converged platform by adding data protection features for Microsoft Windows Hyper-V.
The news, made during Microsoft Ignite, shows Dell EMC is keeping its commitment to maintain its partnerships with vendors Dell also competes against. Nutanix competes with other Dell EMC hyper-converged infrastructure (HCI) appliances – mainly VxRail – and Hyper-V competes with Dell-owned VMware's hypervisors.
The news also comes as IDC shows Dell EMC overtaking Nutanix for the hyper-converged market share lead. According to IDC's Converged infrastructure systems tracker second-quarter figures released Tuesday, Dell EMC led with 29% of the $763.4 million HCI market compared to Nutanix's 20.9% share. Dell EMC's HCI revenue grew 149% year-over-year in the quarter, compared to overall HCI growth of 48.5%.
But the Dell EMC XC Series – which began as an OEM deal between Dell and Nutanix in 2014 – continues to sell well. Dan McConnell, Dell EMC VP of converged platforms, said the Dell EMC XC Series generated more than $100 million in revenue in the second quarter. Judging by IDC's numbers, Dell EMC's overall HCI revenue would be around $220 million.
"It's a sizeable meaningful business that continues to grow at high rates," McConnell said of the Dell EMC XC Series.
Dell EMC positions VxRail with VMware vSAN HCI software as the HCI appliance for VMware shops and Dell EMC XC as HCI for other hypervisors.
The new Dell EMC XC Data Protection Management Console integrates Dell EMC Avamar and Data Domain backup into the Nutanix Prism Management Console. That enables Avamar software to back up data from Hyper-V to Data Domain targets and tier data to Microsoft Azure and Dell EMC Virtustream public clouds. The Dell EMC XC management console launches as an application from inside Nutanix Prism.
McConnell said data protection policies can be set automatically and applied to any new virtual machines brought online. He said the console will eventually support the Nutanix AHV hypervisor following more development work between AHV and Avamar. But the first version due in the fourth quarter of 2017 only supports Hyper-V.
Also, the XC Series Azure Log Analytics Solution will integrate with Microsoft Operations Management Suite-based automation tools to enable trend analysis and proactively detect problems.
McConnell said Hyper-V customers make up from 10% to 30% of XC customers in any given quarter.
"As we look to take hyper-converged infrastructure more down market, we encounter the need to run on Hyper-V a lot more," he said.
---