Sep 5 2013 11:58AM GMT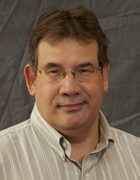 Profile: Dave Raffo
The losses keep coming for Overland Storage, which reported its revenue dropped and losses grew last quarter and for the last fiscal year. And there is no tangible progress on its proposed merger with Tandberg Data that Overland CEO Eric Kelly said could stabilize the company.
Overland's revenue for last quarter dropped to $12.1 million from $15.3 million last year. The company lost $5.4 million, doubling its losses for the same quarter last year.
Overland's fiscal year ended June 30, and its revenue of $48 million for the year was down from $59.6 million the previous year. Its loss of $19.6 million for the year was up from a loss of $16.2 million the previous year. Overland finished the year with $8.8 million in cash.
Revenue from the SnapServer DX NAS platform increased more than 60% year-over-year to a still-paltry $6.2 million last quarter. Tape revenue dropped 14% year-over-year.
For the full year, tape revenue dropped to $15.4 million from $18.7 million and disk-based revenue fell to $9.6 million to $11 million.
During Overland's previous earnings call in May, Kelly said he was discussing a merger with Tandberg Data with Cyrus Capital Partners, the company that owns Tandberg. Kelly said at the time that the Tandberg merger "could create a stable foundation for increased revenue and profitability" by combining Tandberg's RDX removable disk and tape automation with Overland's tape and disk technologies.
Overland executives never mentioned Tandberg on Wednesday's earnings call until an analyst asked about the status of the talks.
"Unfortunately, right now we can't discuss any of the activities that are going on with Tandberg," Kelly answered. When the analyst asked if that meant the offer was terminated, Kelly said, "I'd love to answer that question. But unfortunately, I can't address that. But when I can, I definitely will give you an update."
Overland CFO Kurt Kalbfleisch said the vendor has a timetable to break-even, but won't disclose it. He did say the company needs between $15 million and $16 million in revenue to get there. "I don't believe we're prepared to now give a specific quarter of when we believe that will take place," he said.
Break-even will require not only a revenue increase, but decreases in spending. Kelly said Overland reduced operating expenses by more than $3.5 million through June and will save more money when the lease expires on its San Diego building.
Overland recently signed a partnership with Sphere 3D that Kelly said will lead to a product that will let customers access business applications from the cloud through mobile devices. Kelly was named chairman of Sphere 3D.
"We plan to deliver those legacy applications from the cloud or from an appliance, enabling access from any mobile device, creating a large new data management market opportunity for Overland," Kelly said of the products that will come from the Sphere 3D partnership. "We plan to roll out a comprehensive product line over the next 12 months. Our market focus will be on key verticals where storage is obviously growing and mobility is important, such as healthcare, government, financial services and education."
Whether that all happens soon enough to save Overland remains to be seen. The company will need more successful products a lot sooner than 12 months out to make it.