Sep 24 2010 1:30PM GMT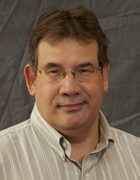 Profile: Dave Raffo
Does Larry Ellison want NetApp, or does he only want the large chunk of customers who use NetApp systems to store Oracle databases?
The Oracle CEO appeared envious of NetApp when addressing financial analysts Thursday, guessing that 60% of NetApp's business comes from storing Oracle databases. "We'd love to have that 60 percent," Ellison added.
Oracle gobbled up Sun earlier this year, and Ellison and Oracle CFO Jeff Epstein said Thursday that Oracle is still shopping. Ellison said a chip company is on his shopping list. A lot of people in the IT industry think he would like to add storage as well although Oracle expanded its storage line at Oracle OpenWorld this week with its Exalogic cloud product and an enhanced ZFS Storage Appliance platform.
In any case, Ellison's comments will certainly increase speculation that NetApp is an acquisition target, and is likely to send it stock price soaring as rumors of IBM and Dell interest this week did for Brocade's shares.
Storage blogger and Storage Magazine/SearchStorage.com contributor Stephen Foskett this week made a case for Oracle buying either Hewlett-Packard or NetApp, and concluded that NetApp is the more likely target:
"An Oracle acquisition of NetApp makes so much sense, I'm surprised it hasn't happened already," Foskett wrote on his Pack Rat site. "Combine very little product overlap, a 'doable' price, and a poke-in-the-eye for IBM and you have a winner for Larry Ellison. No other available company offers the solid enterprise storage portfolio and sales of NetApp, and few other companies could make the purchase. The recent NetApp/Oracle ZFS settlement makes it look like something could already be in the works. Unless Oracle really is content to stand pat with Sun's ZFS storage systems, I expect a NetApp deal within a year."