Jul 26 2010 4:45PM GMT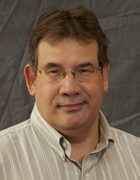 Profile: Dave Raffo
In April, Oracle executives promised their largest Sun StorageTek tape customers enhancements that would help them scale their enterprise libraries to keep up with rapid data growth.
Today they started delivering on those promises with scalability and high availability enhancements. The SL8500 Modular Library System – the largest in the platform — now scales to 100,000 tape slots, up from 70,000. The SL8500 also now supports LTO-5 tape cartridges with 1.5 TB of native capacity. With the improvements, the SL8500 can scale to 1.5 PB of native capacity – more than twice its previous capacity.
Oracle also added redundant hot swappable robotics and library control cards to the SL8500 with automatic failover capabilities.
Oracle product marketing manager Tom Wultich said the focus of the upgrade was helping the largest enterprises that use the SL8500 keep up with data growth.
"Tape drives double in capacity every two years, but data is growing faster than that," Wultich said. "Our largest customers need to be able to keep up with that growth, so we're offering nearly three times an improvement in capacity."