Aug 10 2014 7:55PM GMT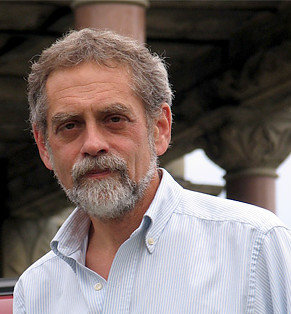 Profile: Rich Castagna
Tags:
NVDIMM technology, one of the latest players searching for a position in a flash field that's growing more crowded, shares enough traits with DRAM memory, DIMM-based flash storage and other solid state products to make it hard to pin down. The number of vendors touting NVDIMM products at the recent Flash Memory Summit attests to the growing interest in so-called bridge technologies that may be able to narrow the gap between traditional server memory and storage subsystems.
DIMM-based flash storage—often referred to as memory channel solid-state storage (MCS)—is, itself, a new alternative on the flash storage menu. It uses server DIMM slots that typically reserved for DDR3 (or DDR4) DRAM memory to provide fast, low latency solid-state storage for the host server. But MCS is intended as a flash caching alternative or as persistent storage and doesn't extended or otherwise enhance a server's memory.
NVDIMM, on the other hand, is closer to DRAM—in fact, it's basically the same memory technology equipped with super caps that make it nonvolatile and, therefore, more stable and predictable than DRAM which needs a steady power source to maintain its contents.
While many of the vendors were showing products that were either in limited production or pre-production, the consensus was that the anticipated price for NVDIMM products was likely to be anywhere from three to five times the cost of DRAM. That price alone clearly takes NVDIMM out of the realm of flash storage and as long it remains that high, places it firmly in the "niche product" category. Also, given the cost of the technology behind NVDIMM, capacities of the available products tend to be more along the lines of standard DRAM rather than the much cheaper flash-based storage.
But according to Tinh Ngo, director of business development—data communications at Viking Technology, as key server component such as Intel begin to tailor their products to use NVDIMM efficiently, a broader market should develop. He noted that SuperMicro is currently selling servers that support NVDIMM.
Enmotus, a startup that specializes in automated tiering software, can tier virtually any type of storage installed in a server, including hard disks, all forms of flash (PCIe, M.2, SATA, SAS, etc.) and NVDIMM, according to Adam Zagorski of Enmotus' marketing team. This gets storage tiering about as close to memory as it can get these days, narrowing the gap by treating a memory technology as persistent storage.
WinDawn Technology, based in Wuxi, Jiangsu, China, demonstrated their NVDIMM product, which they claim is the first of its kind developed and built in China. Henry Huang, chief technologist for WinDawn, explained that they were positioning their product which comes in 1 GB, 2 GB and 4 GB configurations as a backup for DRAM. With the NVDIMM backing up main memory, if the server should lose power the session and all of the data that was in memory could be recalled immediately and processing could resume. Although it may seem like a rather exotic implementation, it would certainly fit in well for some financial data processing such as trading systems.
Many of the technical experts at the Flash Memory Summit felt that NVDIMM was promising, but more as a concept perhaps than a product. The goal is to erase the line dividing memory and storage for a continuum of unfettered caching or tiering, but many in the business expect that it's more likely that the goal will be realized when faster technologies emerge as NAND flash replacement, if those new techs can provide performance approaching DRAM speeds but at a reasonable cost.