Jun 3 2009 12:19PM GMT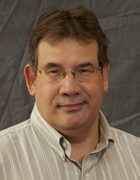 Profile: Dave Raffo
Data Domain accepted NetApp's latest offer worth $1.9 billion today, while EMC claimed its bid is still superior to NetApp's.
NetApp accelerated the bidding war over the data deduplication specialist this morning by increasing its original offer of cash and stock from $1.5 billion or $25 per share after EMC an unsolicited offer Monday for $30 per share.
Data Domain, which agreed to NetApp's May 20 offer, again agreed to be acquired by NetApp – this time for $30 per share.
"We are pleased with the revised terms of NetApp's acquisition offer and feel it will provide great value to our shareholders and customers," Data Domain CEO Frank Slootman said in a prepared statement.
Around the same time that Slootman was accepting NetApp's counter, EMC CEO Joe Tucci released a statement saying EMC's all cash offer of around $1.8 billion is the better deal for Data Domain stockholders. The shareholders will ultimately decide which offer to accept.
"EMC's all-cash tender offer remains superior to NetApp's proposed part-stock merger transaction," Tucci said. "We are proceeding with our superior cash tender offer, which is not subject to any financing or due diligence contingency. We do not believe that the Data Domain stockholders will approve the merger transaction with NetApp."
NetApp's offer is slightly higher because it is based partly on its stock price – which changes daily — while EMC's offer is fixed.
The revised NetApp offer consists of $16.45 per share in cash and $13.55 per share in NetApp stock based on NetApp's Tuesday closing price of $19.34. While Wall Street analysts say NetApp needs to make an all-case offer to get Data Domain, NetApp maintains the combination of cash and stock makes its offer superior to EMC's because of the potential for greater long-term value.
Financial analysts who follow NetApp and EMC expected NetApp to counter, but they say NetApp lacks the available cash to win a sustained bidding war with EMC.
"Why would anybody take a cash and stock deal when somebody else is offering all cash?" says Kaushik Roy of Wedbush Morgan Securities. "Besides, I would guess EMC will up its offer by a little bit."
Aaron Rakers of Stifel Nicolaus Equity Research also expects EMC to win out. "We ultimately believe that EMC's cash position will allow them to make an increased offer above the current $30 per share offer in order to acquire Data Domain," he wrote in a note to clients today.
Data Domain's stock price closed at $32.54 today, suggesting investors expect an even higher offer.